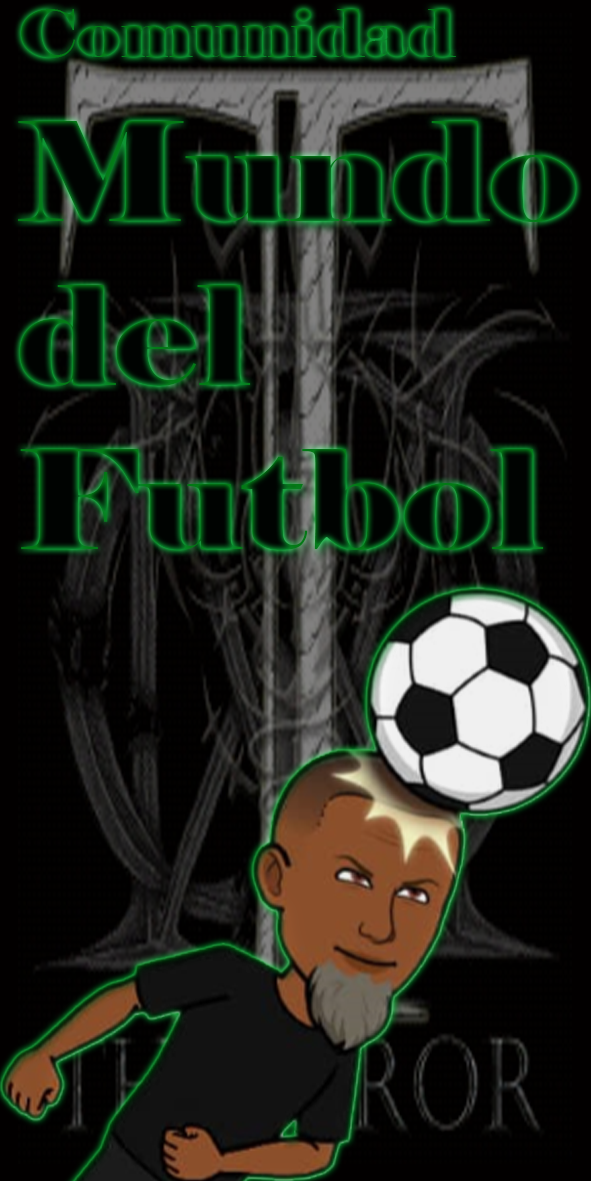 Emoji creado en Bitmoji. Diagramación de mi autoría
El futbol después de colgar los botines
Escrito original de @theatrorve
Domingo 09 01 2022
Venezolano
#worldoffootball

¡Saludos!... un cordial saludo a todos los miembros de la comunidad #worldoffootball y al resto de la gran familia #steemit. Quiero aprovechar para desearles y próspero y productivo 2022 y que el mismo este lleno de mucha salud.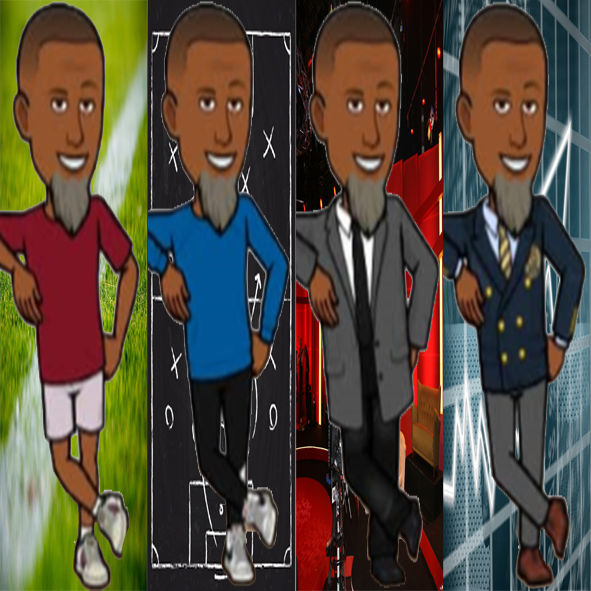 El mundo del futbol es fascinante y está lleno de muchas emociones tanto para los jugadores como para los seguidores. Es, quizás, el deporte con más seguidores en el mundo. Un deporte que es muy fácil de practicar y que está arraigado en todos los niveles sociales.
Un terreno baldío, una pelota de tela, cartón, plástico o cualquier material y jugadores que les guste la práctica de este deporte es suficiente para llenar de ilusión a quienes lo juegan.
Este deporte no tiene ningún tipo de criterio a la hora de practicarse, no distingue entre raza, religión, sexo y mucho menos edades. Existen categorías desde las pre infantiles hasta la master o veteranos. Esto es algo que muy pocos deportes logran.
Hay un mundo fuera de las canchas de futbol que muchos quizás no asocien de primera mano con este deporte. Ese mundo aparte de estar compuestos por los seguidores, posee también personas dedicadas desde fuera de los terrenos de juego. Comentaristas, narradores, técnicos, empresarios son algunas de las profesiones que rodean en mundo del futbol y que se compagina con este deporte.
Claro está que no hay que olvidar una cantidad de profesiones como la de mantenimiento, medica, de seguridad, transporte, entre muchas otras, que tienen igual importancia dentro de este mundo deportivo.
para que puedan entender cuál es el camino que busco recorrer en esta publicación, voy a centrarme en las profesiones que ocasionalmente eligen ejercer los jugadores cuando cuelgan los botines y deciden jubilarse del deporte a nivel profesional.
Hay un porcentaje de jugadores que al retirarse se dedican a vivir de lo conseguido durante su carrera deportiva, esto no le resta merito a quienes toman ese camino, simplemente están conforme con lo conseguido dentro de las canchas de futbol y se alejan del mundo del futbol dedicándose a cosas diferentes. Algunos a modelaje, otros se convierten en empresarios y así un sinfín de formas de vivir su retiro deportivo.
Para esta publicación me dedicare a mencionar exjugadores que se han dedicado a hacer vida fuera de las canchas de futbol, pero sin alejarse del mismo. Así que, si te parece interesante este escrito, ponte como y continua con la lectura. Quizás compartamos criterios en cuanto al tema.

Como todos sabemos, las grandes luminarias que marcan la pauta en los diferentes niveles de jugadores que existen en el futbol, practican este deporte desde muy temprana edad. Existen categorías desde los alevines o pre infantiles, donde comienza la educación deportiva de quien nos maravillan cuando vemos un juego de este deporte.
Muchas de las estrellas que seguimos tienen una formación desde muy temprana edad. Está claro que la suerte puede ser un factor importante para llegar al estrellato en este deporte. Esta suerte se da cuando algunos de estos niños o niñas son observado o descubierto por persona que se dedique a buscar talentos. Para ello hay que estar en el lugar y la hora exacta.
Muchas veces algunos de estos niños o niñas con gran potencial no cuenta con la suerte de ser descubiertos y no lograr alcanzar la profesionalidad en este deporte. Quizás sigan vinculados al mismo a convertirse en entrenadores de categorías inferiores y quizás lograr llegar a la cúspide en esta rama del futbol.
En diferentes niveles, los jugadores de futbol logran estabilidad económica y reconocimiento dentro del deporte. Todo esto se logra con la calidad técnica, el trabajo que desempeñe, el club donde milite y las metas personales y de equipo que logre obtener.
Lo que si es cierto es que, como casi todo, existe una fecha de caducidad y llega la hora de colgar los botines y dedicarse a otra cosa. Esta fecha de caducidad no está fijada a una edad determinada, pero por lo general se va demostrando dependiendo de la posición que ocupe en jugador en el campo.
No es un estándar, pero los delanteros son los que primero cuelgan los botines, seguidos por los jugadores de la media cancha para luego retirarse los defensas y por último los porteros son los que duran más años practicando este deporte a nivel profesional.
Claro que existen jugadores que rompen este esquema y duran más en la cancha o suele suceder que pasa el caso contrario. Lo cierto es que al terminar su carrera profesional un gran porcentaje se dedica a hacer otras cosas con su vida profesional.
Sin embargo, hay un porcentaje alto de estos exjugadores que dedican su vida dentro del mundo del futbol juego de abandonar los terrenos deportivos y es aquí donde quiero dedicar más en profundidad esta publicación.
Considero que son tres profesiones básicas la que alberga a quienes ya han colgado los botines, pero no se quieren alejar del futbol.

TECNICOS O ENTRENADORES
Existen muchos exfutbolistas que se dedicaron a entrenar o dirigir equipos de futbol de clubes profesional. Mucho de ellos han logrado una fructífera carrera en esta rama del deporte rey. Podríamos nombrar a leyendas como Johan Cruyff, Vicente del Bosque, Alex Ferguson, Roberto Mancini, Franz Beckenbauer, entre muchos otros han sido hito en el futbol, tanto a nivel de jugadores como a nivel de entrenadores. Quizás a muchos de ellos no los vimos en su fase de jugador, pero si lo pudimos ver en su fase de técnico de algún club o selección de futbol.
Ya viviendo la historia del futbol más recientemente alguno de nosotros pudimos ver jugar a técnicos que en la actualidad son renombrados en el ámbito mundial del futbol. Josep Guardiola, Luis Enrique, Fernando Hierro, Genaro Gattuso, Diego Simeone, Frank Rijkaard, Zinedine Zidane, entre otros han alcanzado un alto nivel dirigiendo los clubes donde han militado como entrenadores.
Thierry Henry, Raúl González Blanco, Santiago Solari, Xavi Hernández, Frank Lampard, Thiago Motta, Steven Gerrard, son algunos de los muchos exfutbolistas que están comenzando a dar sus primeros pasos como entrenador de plantillas de futbol en clubes de buen calibre en diferentes campeonatos a nivel mundial.
Ser entrenador de un equipo de futbol a nivel de clubes o selecciones representativas de países en torneos internacionales, ha sido una buena alternativa para culminar su carrera deportiva a quienes vivieron sus años como profesional en este deporte.

NARRADORES O COMENTARISTAS DE FUTBOL
La profesión de locutor, narrador o comentarista de futbol ha sido una buena alternativa para los exjugadores que abandonaron los terrenos de juego. Existen muchos ejemplos a nivel mundial en cuanto a esto. Jorge Valdano, Kiko Narváez, son parte de una larga lista de exjugadores que se dedica en la actualidad a comentar en la televisión española.
En Italia Giuseppe Dossena, Stefano Nava, Giuseppe Wilson, Andrea Zanoni, son algunos de los nombres de exjugadores que se dedican a ser comentaristas para diferentes emisoras radiales, televisivas, medios impresos o digitales de futbol en el país de la bota.
En Inglaterra existen muchos exjugadores que se han hecho una gran carrera comentando sobre el deporte rey. Un ejemplo de esto son Gary Neville, Ian Wright, Iain Dowie, son algunos de los nombres más resaltantes dentro de este ámbito.
En Latinoamérica el panorama para los exjugadores no es diferente. Contamos en la actualidad con excelentes narradores y/o comentaristas que viene de ser jugadores profesionales en el mundo del futbol.
Colombia tiene como representantes cafeteros a Faustino Asprilla, Iván Rene Valenciano, Jorge Bermúdez, entre otros. De Argentina se puede mencionar a Enrique Wolff, Mario Alberto Kempes, Claudio Husaín, Adrián Magnoli, Chile tuvo un representante, exfutbolista, en la plataforma satelital de Directv Sebastián Rozental. En Venezuela se destacan Alejandro Moreno, Tony Carrasco.
Cada uno de los países latinoamericanos tienen sus exjugadores que se han convertido en excelentes narradores o comentaristas de futbol. Muchos en televisoras de señal abierta, otros en canales televisivos de sistemas de cable o satelital, algunos en medios digitales como YouTube u otros similares.
Lo cierto es que estas profesiones han sido una alternativa para los exjugadores del futbol que no quieren abandonar del todo en mundo que significa el deporte rey.

EMPRESARIOS DEPORTIVOS
Quizás no sean muchos los exfutbolistas que se han dedicado a mundo empresarial deportivo, sin embargo, existen quienes invierten parte de las ganancias obtenidas como jugador en actividades empresariales dentro del mundo del futbol. Quizás dos referentes de peso, tanto por su fama dentro del mundo profesional del futbol, como por la estela que dejaron practicando este deporte, son Ronaldo Luís Nazário de Lima, mejor conocido como Ronaldo y David Beckham,
El brasileño se a dedicado al mundo empresarial dentro del futbol y ha adquirido dos clubes de futbol. Uno en España, Real Valladolid Club y otro en su país natal, el Cruzeiro Esporte Clube.
Este aporte económico que ha realizado la súper estrella brasileña ha contribuido a mejor la calidad de ambos clubes, así como la oportunidad de ofrecer apoyo a los jóvenes talentos que practican este deporte. ¿Qué niño no le gustaría estar bajo la tutela de la maravilla brasileña? ¿Qué padre no le gustaría ver a su hijo aprender de este súper astro del futbol?
Quizás no exista un contacto directo entre el exjugador y los miembros de ambas entidades, pero es un aliciente ser miembro de alguno de los dos clubes del cual es dueño.
Por su parte la súper estrella inglesa, aparte de dedicarse a modelo de marcas prestigios de prendas de vestir y accesorios y de hacer apariciones en televisión y cine, se hizo dueño por un tiempo del club Inter de Miami de la Mayor League Soccer de estado unidos.
Esto sirvió para que los medios especializados hicieran más cobertura a los juegos del campeonato norteamericano y se produjera un auge de este deporte en el apis de las barras y las estrellas.
A pesar de que el exjugador ingles vendiera sus acciones del club hace un par de años. El auge que causo a nivel mediático ha servido para que el torneo local norteamericano tenga un alto nivel. No comparativo con las mayores ligas de Europa, pero si a nivel del continente americano.
En este apartado de los exfutbolistas que se han dedicado o convertido en empresarios dentro del futbol existe una larga lista que se me hace imposible nombrar en esta publicación que ya va bastante larga.

Existen muchos exjugadores que se han convertido en parte de campañas institucionales de organizaciones como la UNICEF, La ONU, la OMS, la OPS, entre muchas otras y han cedido su imagen para campañas con fines sociales y sin ningún tipo de lucro.
Lo cierto es que el futbol no termina para muchos exjugadores que han colgado los botines. Aparte de estas tres profesiones que he nombrado anteriormente, existen muchas otras más que van de la mano con el mundo del futbol fuera de los terrenos de juego.
Espero haya sido del agrado de ustedes esta publicación.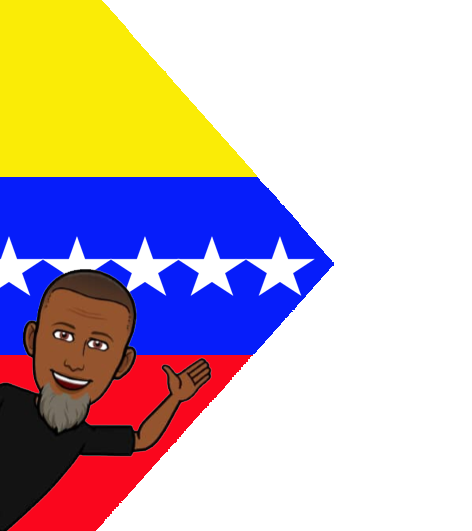 Emoji creado en Bitmoji. Diagramación de mi autoría
Si quieres conocerme un poco más visita mi publicación de presentación en Steem atreves de este enlace
Gracias a #worldoffootball por permitirme crear esta publicacion en esta comunidad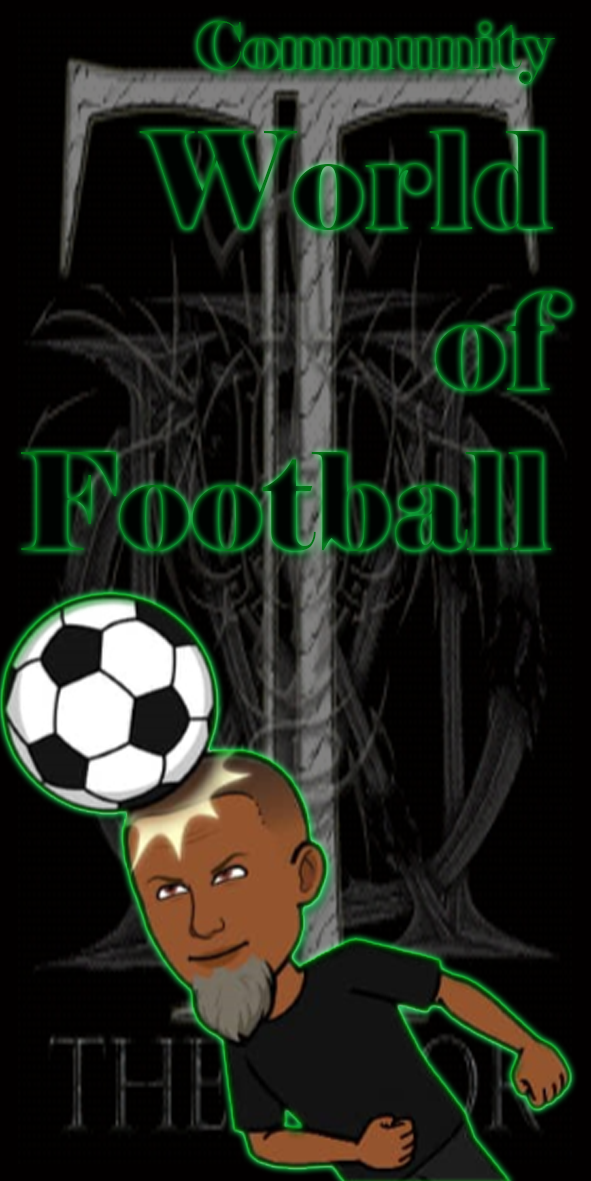 Emoji created in Bitmoji. Diagramming of my authorship
Football after hanging up the boots
Original writing by @ theatrorve
Sunday 09 01 2022
Venezuelan
# worldoffootball

Greetings! ... a warm greeting to all members of the #worldoffootball community and the rest of the great #steemit family. I want to take this opportunity to wish you prosperous and productive 2022 and may it be full of great health.

The world of soccer is fascinating and full of many emotions for both the players and the fans. It is, perhaps, the sport with the most followers in the world. A sport that is very easy to practice and that is rooted in all social levels.
A vacant lot, a ball made of cloth, cardboard, plastic or any material and players who like to practice this sport is enough to fill those who play it with enthusiasm.
This sport does not have any type of criteria when it comes to being practiced, it does not distinguish between race, religion, sex and much less age. There are categories from pre-infant to master or veterans. This is something that very few sports achieve.
There is a world outside the soccer fields that many may not associate with the sport firsthand. Apart from being made up of fans, this world also has dedicated people from outside the pitch. Commentators, storytellers, technicians, businessmen are some of the professions that surround the world of soccer and that is combined with this sport.
Of course, we must not forget a number of professions such as maintenance, medical, security, transportation, among many others, which are equally important in this sporting world.
So that you can understand what path I am looking to travel in this post, I am going to focus on the professions that players occasionally choose to practice when they hang up their boots and decide to retire from the sport at a professional level.
There is a percentage of players who, upon retiring, dedicate themselves to living from what they have achieved during their sports careers, this does not detract from those who take that path, they simply agree with what they have achieved on the soccer fields and move away from the world of soccer. dedicating himself to different things. Some to modeling, others become entrepreneurs and thus endless ways to live their sports retirement.
For this publication I will dedicate myself to mentioning former players who have dedicated themselves to making life outside the soccer fields, but without moving away from it. So, if you find this writing interesting, put yourself as and continue reading. Perhaps we share criteria on the subject.

As we all know, the great lights that set the tone in the different levels of players that exist in soccer, practice this sport from an early age. There are categories from the fry or pre-infantile, where the sports education of those who marvel us when we see a game of this sport begins.
Many of the stars we follow are trained from a very young age. It is clear that luck can be an important factor in reaching stardom in this sport. This luck occurs when some of these children are observed or discovered by a person who is dedicated to looking for talents. To do this, you have to be at the exact time and place.
Many times some of these boys or girls with great potential do not have the luck of being discovered and do not achieve professionalism in this sport. Perhaps they will continue to be linked to it to become coaches of lower categories and perhaps achieve to reach the top in this branch of football.
At different levels, soccer players achieve financial stability and recognition within the sport. All this is achieved with the technical quality, the work that he performs, the club where he is a member and the personal and team goals that he manages to achieve.
What is true is that, like almost everything, there is an expiration date and it is time to hang up the boots and dedicate yourself to something else. This expiration date is not set at a specific age, but generally it is demonstrated depending on the position that the player occupies on the field.
It is not a standard, but the forwards are the ones who first hang up their boots, followed by the midfield players and then the defenders retire and finally the goalkeepers are the ones who last the longest practicing this sport at a professional level.
Of course, there are players who break this scheme and last longer on the court or it often happens that the opposite case happens. The truth is that at the end of their professional career, a large percentage dedicate themselves to doing other things with their professional life.
However, there is a high percentage of these former players who dedicate their lives within the world of soccer game to leave the sports fields and this is where I want to dedicate this publication more in depth.
I believe that there are three basic professions that house those who have already hung up their boots, but do not want to get away from football.

TECHNICIANS OR COACHES
There are many ex-footballers who have dedicated themselves to coaching or directing professional club soccer teams. Many of them have achieved fruitful careers in this branch of the beautiful game. We could name legends such as Johan Cruyff, Vicente del Bosque, Alex Ferguson, Roberto Mancini, Franz Beckenbauer, among many others, they have been milestones in football, both at the level of players and at the level of coaches. Perhaps we did not see many of them in their player phase, but we did see them in their coach phase of a club or soccer team.
Already living the history of soccer more recently, some of us were able to see coaches play who are currently renowned in the world of soccer. Josep Guardiola, Luis Enrique, Fernando Hierro, Genaro Gattuso, Diego Simeone, Frank Rijkaard, Zinedine Zidane, among others, have reached a high level directing the clubs where they have served as coaches.
Thierry Henry, Raúl González Blanco, Santiago Solari, Xavi Hernández, Frank Lampard, Thiago Motta, Steven Gerrard, are some of the many former footballers who are beginning to take their first steps as coach of soccer squads in clubs of good caliber in different championships Worldwide.
Being a coach of a soccer team at the club level or national teams in international tournaments has been a good alternative to culminate their sports careers for those who lived their years as a professional in this sport.

NARRATORS OR FOOTBALL COMMENTS
The profession of announcer, storyteller or football commentator has been a good alternative for former players who left the pitch. There are many examples worldwide of this. Jorge Valdano, Kiko Narváez, are part of a long list of former players who are currently commenting on Spanish television.
In Italy Giuseppe Dossena, Stefano Nava, Giuseppe Wilson, Andrea Zanoni, are some of the names of former players who dedicate themselves to being commentators for different radio, television, print or digital soccer stations in the country of the boot.
In England there are many ex-players who have made a great career commenting on the beautiful game. An example of this are Gary Neville, Ian Wright, Iain Dowie, they are some of the most prominent names in this field.
In Latin America the outlook for former players is no different. We currently have excellent storytellers and / or commentators who come from being professional players in the world of soccer.
Colombia's coffee representatives are Faustino Asprilla, Iván Rene Valenciano, Jorge Bermúdez, among others. From Argentina we can mention Enrique Wolff, Mario Alberto Kempes, Claudio Husaín, Adrián Magnoli, Chile had a representative, ex-footballer, on the Directv Sebastián Rozental satellite platform. In Venezuela, Alejandro Moreno, Tony Carrasco stand out.
Each of the Latin American countries has its former players who have become excellent football storytellers or commentators. Many on free-to-air television, others on cable or satellite television channels, some on digital media such as YouTube or similar.
The truth is that these professions have been an alternative for former soccer players who do not want to completely abandon the world that the beautiful sport means.

SPORTS ENTERPRISES
Perhaps there are not many ex-footballers who have dedicated themselves to the sports business world, however, there are those who invest part of the profits obtained as a player in business activities within the world of soccer. Perhaps two important references, both for their fame within the professional world of soccer, and for the wake they left practicing this sport, are Ronaldo Luís Nazário de Lima, better known as Ronaldo and David Beckham,
The Brazilian has dedicated himself to the business world within soccer and has acquired two soccer clubs. One in Spain, Real Valladolid Club and another in his native country, the Cruzeiro Esporte Clube.
This financial contribution made by the Brazilian superstar has contributed to improving the quality of both clubs, as well as the opportunity to offer support to young talents who practice this sport. What kid wouldn't want to be under the tutelage of the Brazilian wonder? What father wouldn't like to see his son learn from this soccer super star?
Perhaps there is no direct contact between the former player and the members of both entities, but it is an incentive to be a member of one of the two clubs that he owns.
For his part, the English superstar, apart from dedicating himself to modeling prestigious clothing and accessory brands and making appearances on television and cinema, became the owner for a time of the Inter Miami club of the United States Major League Soccer. .
This served so that the specialized media made more coverage of the North American championship games and produced a boom in this sport in the apis of the stars and stripes.
Despite the former English player selling his shares in the club a couple of years ago. The boom that he caused at the media level has served for the local North American tournament to have a high level. Not comparative with the major leagues in Europe, but at the level of the American continent.
In this section of ex-footballers who have dedicated themselves or become entrepreneurs in football there is a long list that I cannot name in this publication that is already quite long.

There are many former players who have become part of institutional campaigns of organizations such as UNICEF, the UN, WHO, PAHO, among many others and have given their image to campaigns with social purposes and without any profit.
The truth is that football is not over for many former players who have hung up their boots. Aside from these three professions that I have named above, there are many others that go hand in hand with the world of soccer off the pitch.
I hope this publication has been to your liking.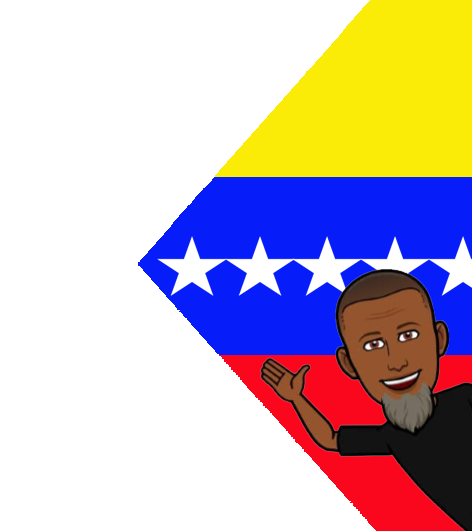 Emoji created in Bitmoji. Diagramming of my authorship
If you want to get to know me a little more visit my presentation post in Steem through this link
Thanks to #worldoffootball for allowing me to create this post in this community

Translated with www.DeepL.com/Translator (free version)