a couple of things to announce in this post to help out the Vegan Community and to help @lotusfleur get Vegan Wednesday trending on Wednesday's.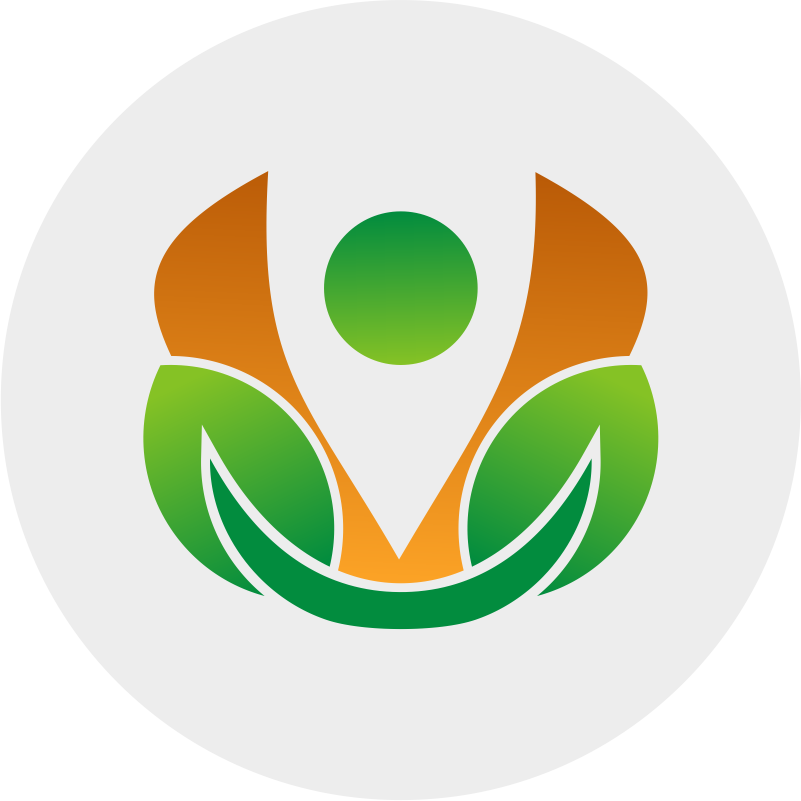 You can find this Wednesday's post From @lotusfleur here. I never got the chance to follow @heart-to-heart when she was posting the original Vegan Wednesday but hopefully one day soon she will come back to steem and enjoy the great new things going on.
Anyway, I am going to start off by sharing some great news, With the new steem communities coming to the table We can now announce that We have the Vegan of steem community to post all your awesome vegan post from news, activist info's to the awesome recipes we have around steem. You can find the link here.

On to the real post about this awesome burrito that I have love to make.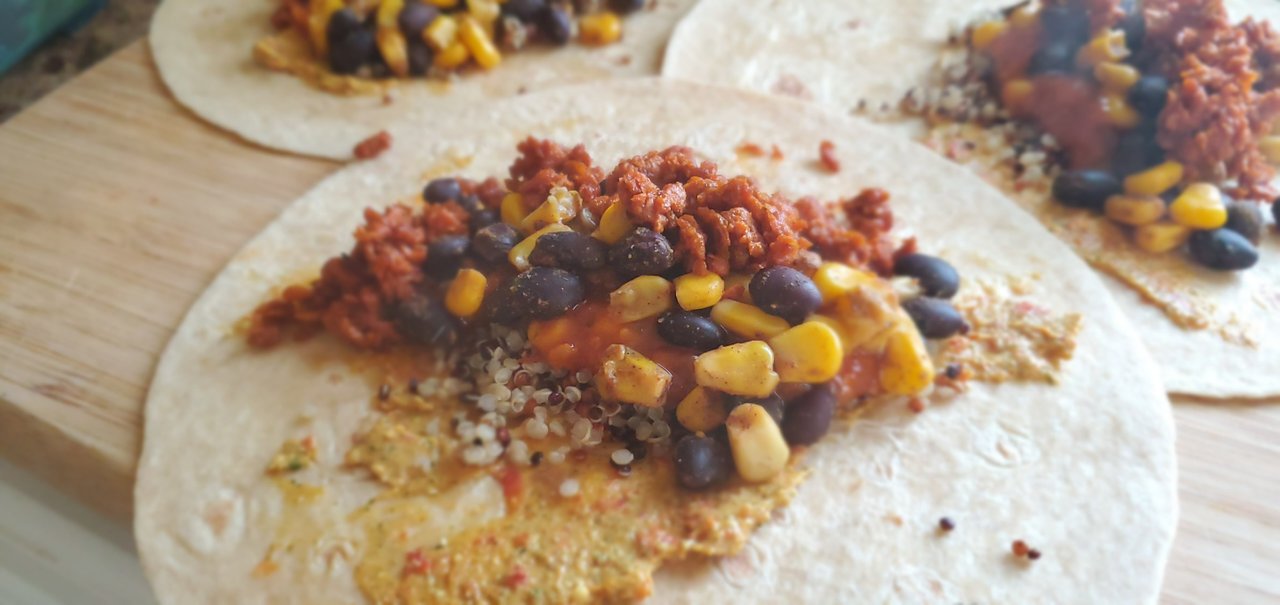 These burritos are so easy to make they are easy for them weekdays that are busy or what I like to do is make a bunch up and freeze them. These make some of these best kids lunches for schools.
The ingredients of these burritos are as follows
of course the first thing you need to get is some tortillas, I always use the wheat kinda and make sure they have no l-cysteine in them as a lot do.
homemade hemp cheese or you could buy some to use.
cook yourself up some quinoa or rice but I like quinoa in mine.
I always like to cook up some black beans and corn with some garlic powder, chilli powder and cumin.
When I make these I like to add some tofu to it. With these ones, I bought some of the chorizo tofurky.
Once that is all done you can add the other stuff like salsa or anything else you like to add like some cooked vegetables.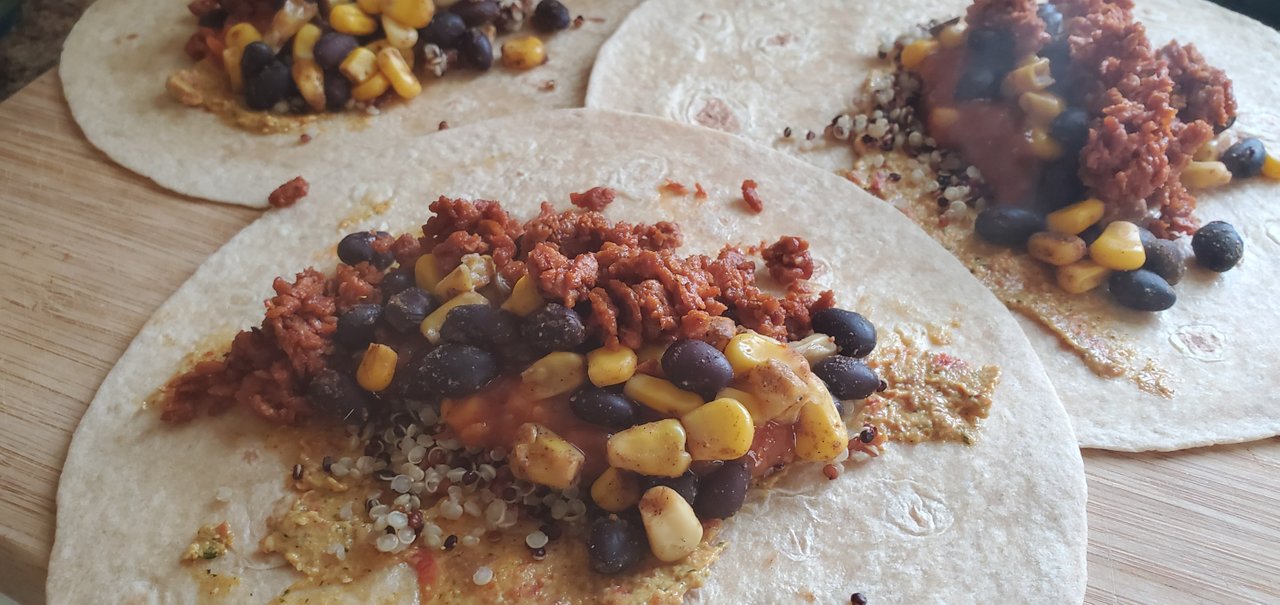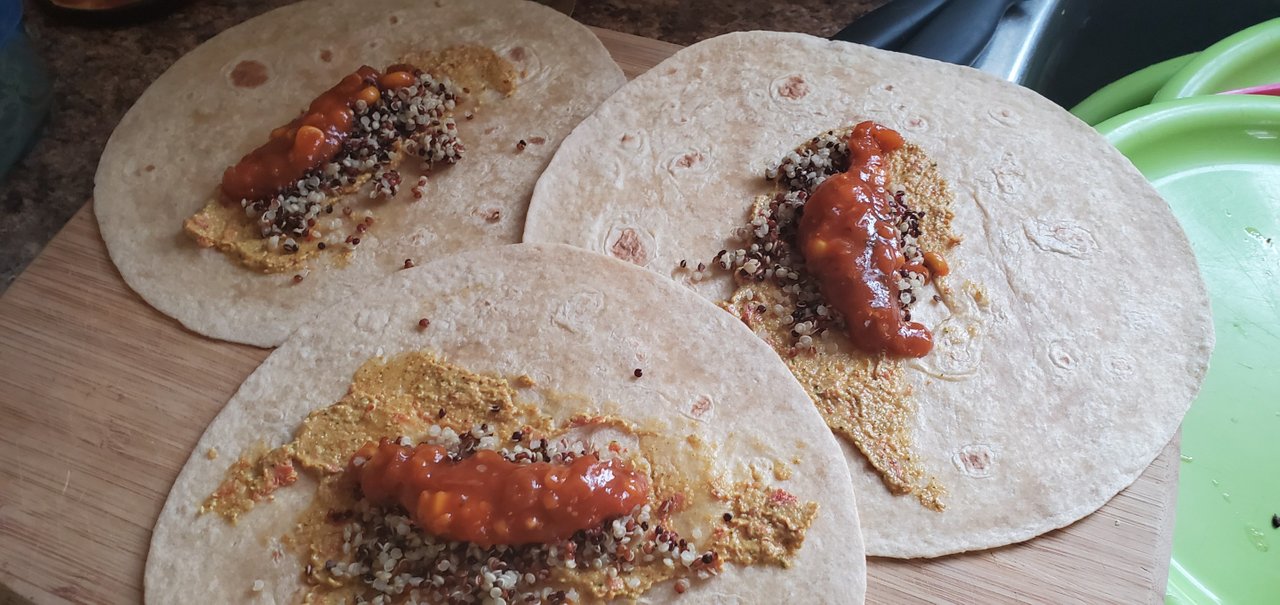 Thanks for stopping by my post today and please come join the vegan steem community So I can easily curate and share your posts to spread the VEGAN word