Introduction
Hello fellow summoners,
Today I will be discussing the redemption and the withdrawal of Packs as well as the transfer. This includes Alpha Packs, Beta Packs, Untamed Packs, and Orbs.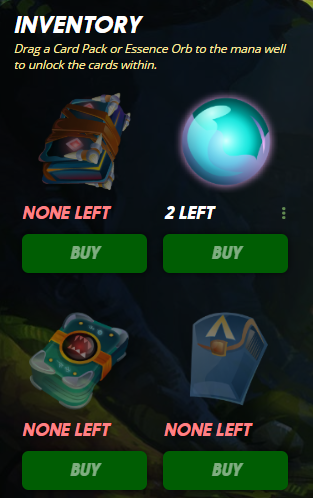 Withdrawing the Packs
The most frequently asked question for packs is: "How do I withdraw the packs?"
There are two engines to which you can do that. The first is Steem Engine and the other is Hive Engine. To withdraw to either exchanges, click the three buttons you see here in the open tab (Note: you must have at least 1 of that pack to see the dots):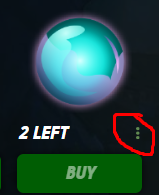 After you do that, you will see a couple of options: Open Quantity (Which is how you open multiple packs at 1 time), transfer, tokenize, and deposit token. Click on the tokenize option. It will then take you to the following screen: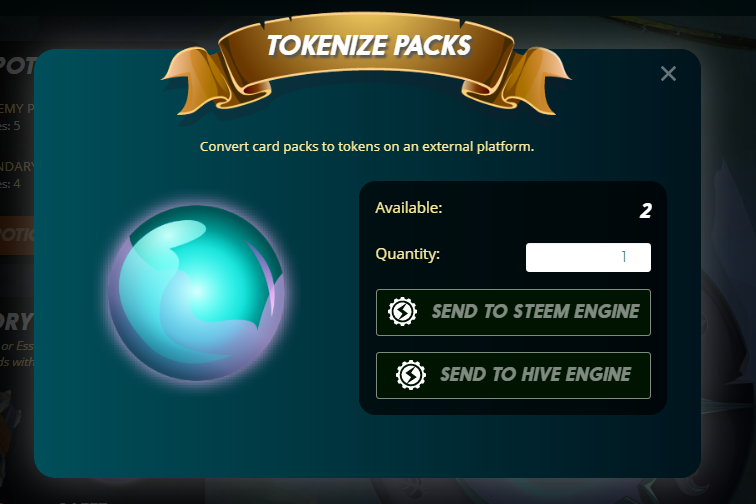 Enter the amount of packs you wish to withdraw and click on the engine which you want to withdraw to. This example is with orbs but can be done with any other packs.
After the transaction is confirmed, you can transfer it, or sell the orb at the engine. It should show up as the token ORB for orbs, ALPHA for alpha packs, BETA for beta packs and UNTAMED for untamed packs.
Redeeming Packs
Redeeming packs is a bit more complex than withdrawing it. First, you would need to go to your preferred engine which has the pack in it. Then click on the following symbol for the pack you want to redeem.



It is the transfer token and it is to send your packs. To redeem the packs, enter the following username (it is best to copy and paste this because there are some slight variations which may steal your packs if you send it to the wrong account): steemmonsters
There may be other accounts which you can send to but this is the main one I use. You do not have to include a memo to redeem your packs, all you need to do is make sure you send it to the right account.
After that, just wait for a minute and your packs should arrive in your account! You are now free to open it. If it hasn't arrived within 5 minutes, go to the official Splinterlands discord to see if you can receive some help. https://discord.gg/gmws8Yr
There is another way you can redeem packs but this is only if you already have 1 of that pack already in your Splinterlands account. Click on the three dots just like for tokenizing the pack except click deposit token this time. You will be taken to the following page where you should enter the amount of packs you want to deposit and which engine you want to deposit from.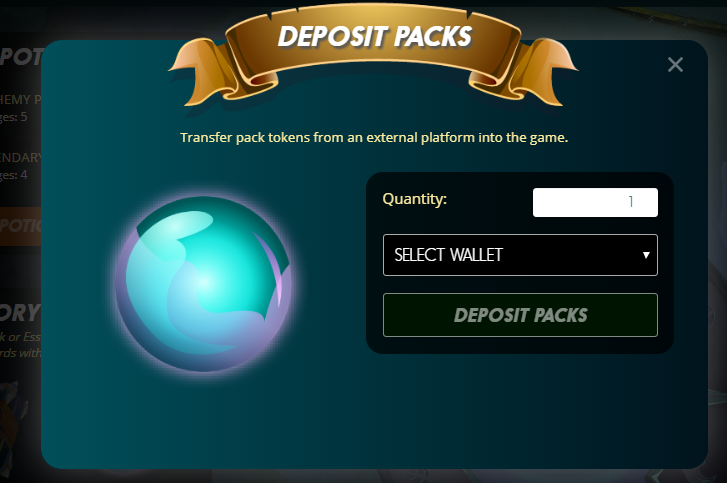 It should arrive in your account in maximum 5 minutes.
Transferring Packs to Another Player
To transfer packs to another player, there are two ways to do it. The first way requires you to already have the packs in your Splinterlands account. To transfer, click the three dots next to the pack you would like to transfer and click transfer.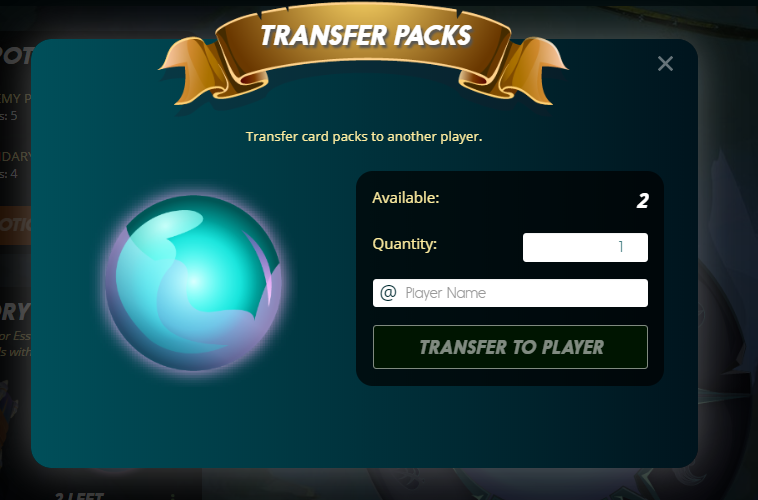 Enter the number of packs you would like to send and to which player. They should receive it within 5 minutes.
Another way to go about it is when the pack is already in the engines. To transfer, click on the transfer button next to the desired pack



and enter the amount and the account name and click send. They will receive the pack in their steem-engine balance where they can then redeem using the redeeming pack instruction.
Conclusion
Hopefully this manual to redeeming, transffering, and tokenizing your packs will let you do it without much hassle. There are different ways to do the same thing but some might be more convenient so I also hope that this guide will save you some time. This is the end of this guide and as always, BATTLE ON!