Finally, after days that I didn't play, I completed two quests so I get different things apart from cards. It should be said that this was great and I understand a bit those changes, but I don't know if people can be agreed. I think that the Splinterlands team should catch cards and get into the game through reward this is because they can control the number of cards no creating new cards, if not like recollecting again. However, I hope that this strategy works and they can get that DEC can circulate more with this movement.
Those were my rewards, I'm happy for DEC but I think is more fun to get new cards, cards are more surprise and grateful.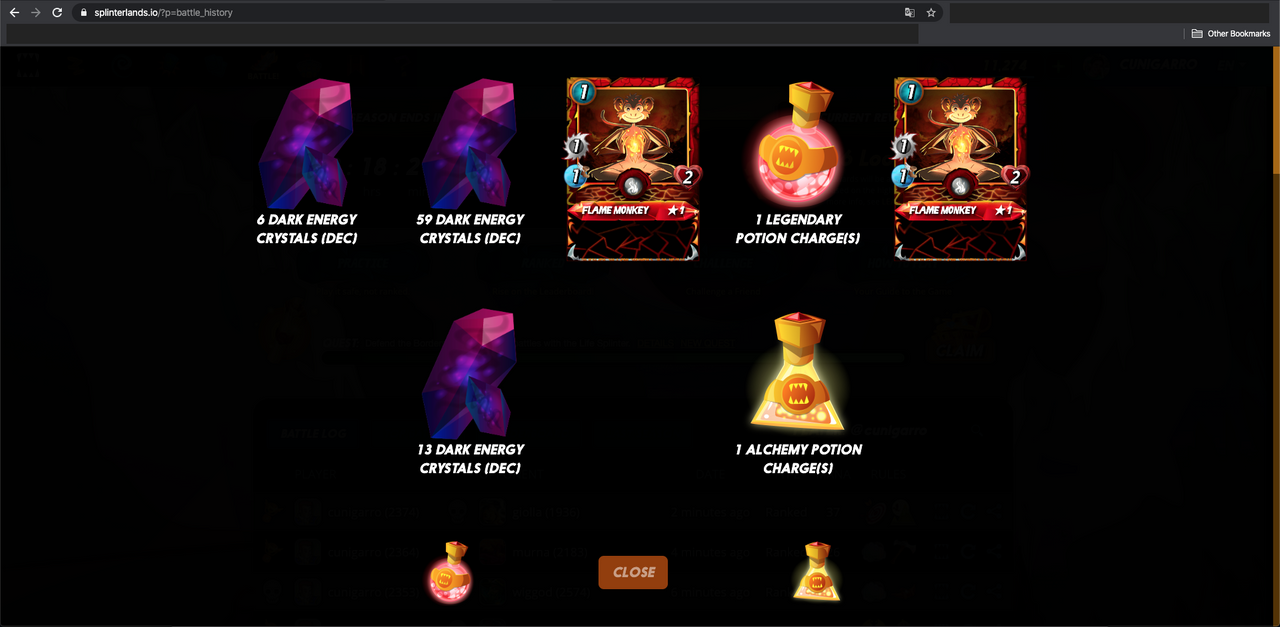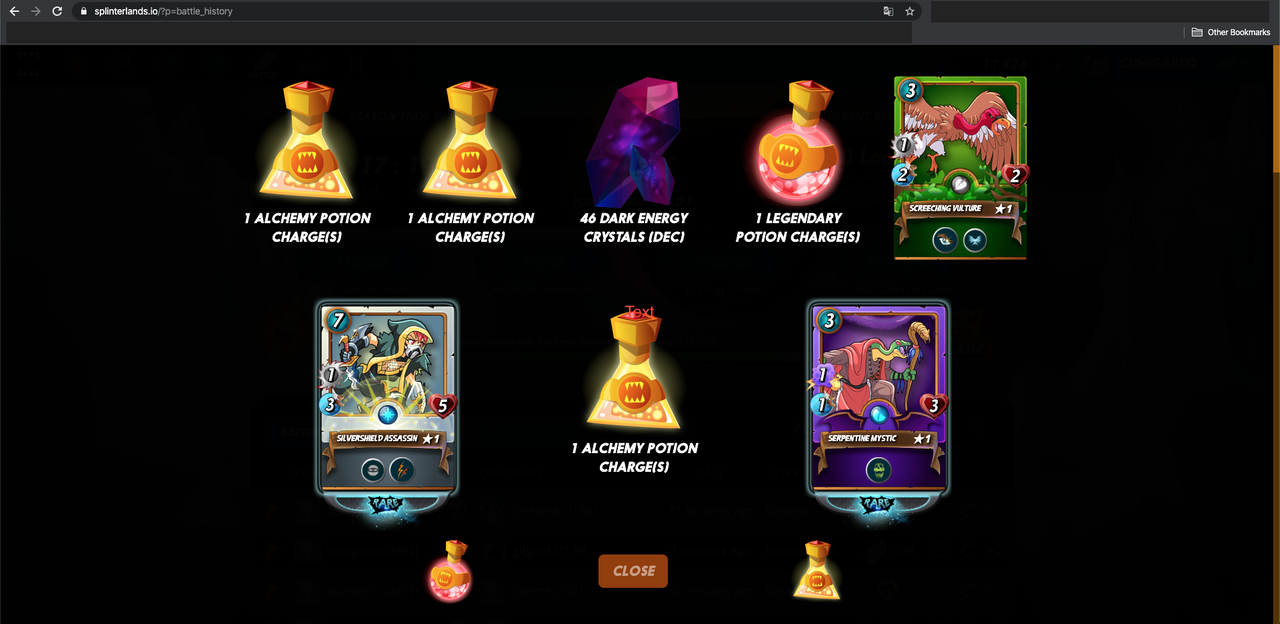 Monkeys in the first one were great because they only need 1 mana and the second one was great too because of two rare cards. No more to say, bye-bye Splinterlanders.