I'd been quietly following the Steemit situation with JS and witnesses for the past month. Although I did not agree to most actions by both sides, I am glad it is all over now. The community won the war and can be left at peace over here at Hive, while we watch JS and his Tron team making progress and working round the clock at Steem.
Is Splinterlands moving to Hive?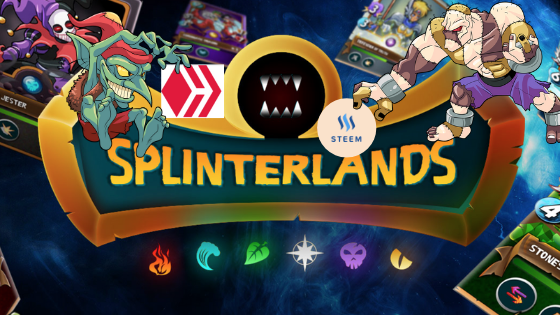 I read that majority of Steem Dapps will be moving to Hive. But the most concerning one for me is Splinterlands. Will the game move to Hive? Or staying at Steem? Or some other alternative?
@yabapmatt, cofounder of the game, said this on Discord the other day.
once Hive has been running for a while and appears to be stable and has the appropriate tools and services needed to support the game then we will see if it makes sense to switch. Personally I fully agree with what the Hive team is doing and want to support them as much as possible, but with Splinterlands we need to do what is in the best interest of the players and the value of the assets.
I thought it was pretty straightforward to move the game over to Hive. Afterall, the creators are top Hive witnesses and Hive is the future of this blockchain technology that Splinterlands depend on.
Blacklisted players
Then I learnt that there is a blacklist that blocks certain Steem accounts from receiving Hive airdrop. Unfortunately, for whatever reasons, a good number of Splinterlands Korean players fall into this blacklist.
The Koreans are one of the biggest group of supporters of Splinterlands. They are some of the biggest card holders and many of them are top players too.
@glory7, a rep for the Korean players, has this to say
I would like to let @aggroed- Founder (tendershepard) and @Yabapmatt - Founder know that should you decide to completely move to HIVE, it is likely that I (and maybe more Koreans) will quit the game.
That may sound like a threat, but I can fully understand their frustration at being left out from Hive. They were undeservedly punished and robbed off their Hive stakes.
yabapmatt had acknowledged that this is a major point of consideration when it comes to making a decision to move Splinterlands from Steem to Hive.
I always hoped Splinterlands do not get involved in the blockchain politics. But that seems unavoidable since the founders are top witnesses on the chain.
I can see their dilemma now.
Move to Hive and risk losing the Korean players?
Stay with Steem and risk losing top witness spot at Hive?
Either way is bad for the game.
But I would like to urge the Korean players not to mix the game with the blockchain politics. You guys have lots of support from us, fellow Splinterlands players, and it would be a shame to see any of you leaving the game. The top of leaderboard would never be the same without @bji1203 there!
Or move to another blockchain?
I am not familiar with Blockchain technology but someone did mention WAX could be a possibility. When JS came in, I actually thought it was a good thing and maybe Splinterlands could consider the Tron blockchain.
But too bad he did not even noticed Splinterlands