This week we are facing a new challenge from @splinterlands, this one is certainly very interesting and I am very excited to share a battle using this card, as it is one of the most useful monsters of the "LIFE" team, which in my perception makes this "Splinter" one of the most difficult to beat, as long as, "of course", everything works in our favor, by this I mean rules, mana and of course "Strategy".
Life Splinter and Armorsmith

I use it very often and every time I can in my strategies, its ability to repair the shield, is usually extremely useful and combined with some cards from the same Splinter, it builds a wall almost impenetrable if you know how to use it, which allows to give much advantage in the fight.
Chosen battle

Here I share my battle with you using the Armorsmith. It was a particularly interesting battle, my opponent had good magical attack power and his formation was made to neutralize my tank with quick attacks directly to his life, also to weaken my rank throwers, specifically axe throwers, I must say that his strategy was very good, but his formation was not the right one, however, I appreciate and respect each of my opponents so, in good time, I hope to take it again with him.
The battle rule was "Keep Your Distance", this means that hand-to-hand monsters cannot be used on the battlefield, so the strategy of attack and defense due to this, was really clear, I just needed a great formation to be able to counter my opponent.
Formation:

Tyrus Paladium
My chosen summoner for this battle, of course I chose him for his ability to provide 1 additional shield for my entire team on the field, so he provides more protection in that regard and thus makes the most of my "Armorsmith" card's ability.
Prismatic Energy
A really useful monster in the field and a good tank to use in this kind of rules where monsters with melee attacks can't be used. So for this reason it is in the first position, all because of its 9 heart life and its ability to reflect to the opponent all the magic attacks.
Divine Healer:
To complement my tank "Prismatic Energy", in second position I used this card, and although many think that maybe in back positions it would be better, my strategy was to heal at least a couple of rounds to my tank, in order not to compromise the rest of my attacking team and give them more time so they could damage my opponent, additional to my "Divine Healer" in lvl 1, it doesn't have any attack so, this second position is very good for it.
Armorsmith
The card for this challenge and that perfectly fulfilled its role in the third position, since, thanks to it, my "Prismatic Energy" was able to recover a couple of times the shield given by "Tyrus", which allowed me to get even more time so that my team of ranged launchers could attack without being damaged and specifically stop the attack of their "Naga Windmaster".
Halfling Alchemist
Essential card in my strategy and that I place in the fourth position, since his attack is quite important and more if I manage to reach a card of my opponent, as it was in the case of his "Spirit Miner and Prismatic Energy". He was able to reduce his attack by half, so my tank managed to resist enough before his fall, giving enough time for my pitchers to do their job.
Peacebringer
A card I like very much is this one, even though it doesn't have great skills, in its level 1 it's able to give 2 points of damage to my opponent's cards, so it's an excellent rank attack monster, which fulfilled its objective in the battle.
Evangelist
My last card for this formation and the last attack card to damage my opponent, because with only its level 1, it grants 3 points of damage to the life of my opponent's first card, so it becomes my strongest ranged attacker and the one that allowed me to also greatly gain victory in the fight.
My strategy

My strategy worked perfectly, my plan was to have a large tank that could withstand my opponent's attacks, while my "Divine Healer and Armorsmith" strengthened it so that I could give my ranged throwers a chance to hurt their tank mainly, this would result in them finishing faster with their first card while they remained unharmed.
I want to experiment more with the LIFE Splinter, the addition of new cards and some existing ones make it a difficult team to beat and I would love to try different strategies in order to test the percentage of battles won with that team and thus establish it sometime as the main deck.
Do you use ARMORSMITH often? Why or why not?

Every time I have a mission with the "LIFE" team I certainly use it in my strategies, it's one of the strongest Splinters in the game in my opinion, although it all depends on the strategies you use and that you also understand the game.
---
To finish I invite you to this incredible game, below I will leave my reference link to support you in case you want to start and also a couple of links to the communities of Splinterlands.
---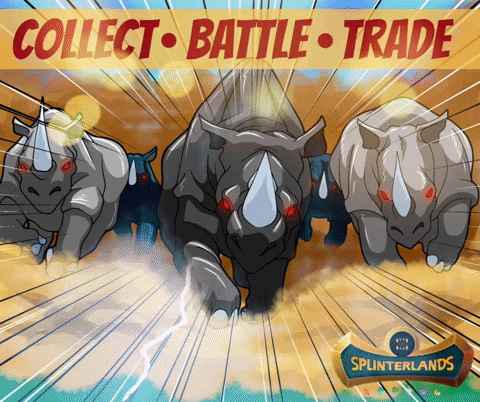 ---

If you are new you can join the game under this LINK
---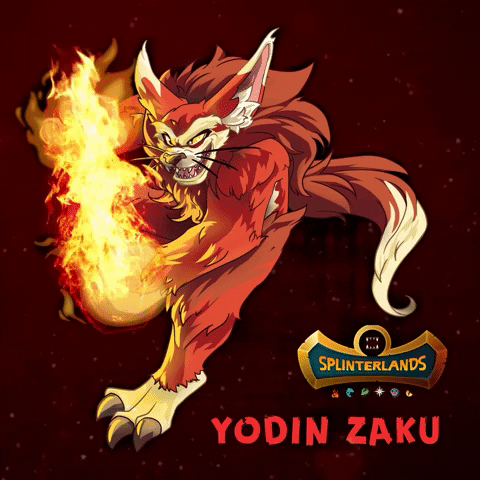 Join the official Discord community
---

Go to the Discord server community officer in Spanish