I couldn't finish the week without taking part in the weekly challenge to share your battle of Splinterlands. This is my first participation in this challenge, after I retired from the game for a few months, I have returned again with my batteries recharged and looking forward to many more battles, in order to compete with the strongest players in the game, and of course get many rewards.
NO ATTACK monsters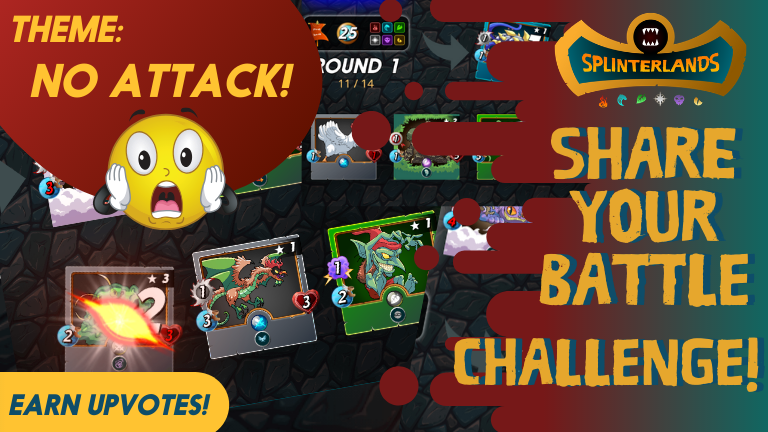 I don't usually use these monsters much, I'm more interested in my strategies using magic attack power, I go directly to life my opponents, however, it doesn't mean that I don't use these monsters sometimes, this way I don't despise them, although they are always cannon fodder or distractions for the attacks of the rest of my cards.
Chosen battle

Here I share my battle with you:
The rule for this battle was "BROKEN ARROWS", so neither my opponent nor I can use rank attack monsters in this battle. So we bet only on either melee or magic attack. In my case, as I said I like the magic attack better, so I looked for my attack strength based on these.
Formation:

Tyrus Paladium

I wanted to prove in my battle that NO ATTACK monsters, are very useful in certain strategies, for this reason I only used neutral monsters in this fight. So I didn't focus on using a summoner that would give me an advantage in battle, but used Tyrus mostly because he's one of my favorite summoners.
---
Furious Chicken:
I placed Furious Chicken on the front line as a distraction so my second and third monsters could perform their corresponding attacks, so it was placed as cannon fodder to give my other monsters more chance to attack.
---
Dwarven Wizard:
The monster in my second position was this neutral mage with the "Spine" skill, which attacks the rank and magic monsters that the opponent has in the back that is not in the first position. This way I deduced that my opponent would use magic cards to attack me and with my mage, I could weaken that attack.
---
Spirit Miner:
The third monster in my formation, a card that I love and is very useful on the battlefield, has a magic attack strength of 2 and the ability to "Dodge", which evades melee and magic attacks with ease. With 6 hearts of life, it would allow me to attack its tank, while my mage would weaken its inner cards.
---
Creeping Ooze:
The last monster in my formation, a very useful card strategically placed in the last position to protect my best attack card the "Spirit Miner", also with its "Slow" skill it slows down the opponent's monsters allowing my Spirit to be one of the first to attack, as well as my "Dwarven Wizard".
My strategy

My attack strategy worked very well, placing a card that attacked not the first monster but the back line, was a good move, in addition to the attack power of my "Spirit Miner" to attack their tank, while my "Creeping Ooze" slowed them down. At least getting the first attack right already gave me an advantage in the fight.
Next time I could try to use other NO ATTACK monsters, to evaluate their usefulness on the battlefield, as long as the amount of mana allows me to make the most of my cards.
Don't you use ATTACK monsters often? Why or why not?

I don't use them often, I like the attack power better in conjunction with other strategies, which specifically involve magic attack preferably, as I go straight to the life of my opponent's cards.
---
To finish I invite you to this incredible game, below I will leave my reference link to support you in case you want to start and also a couple of links to the communities of Splinterlands.
---

If you are new you can join the game under this LINK
---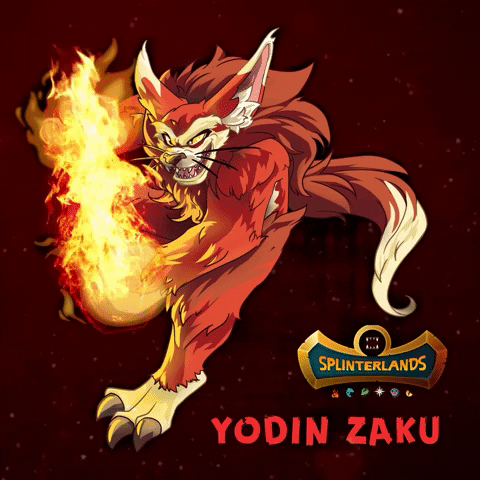 Join the official Discord community
---

Go to the Discord server community officer in Spanish