A new week and a new challenge to meet thanks to @splinterlands. I'm very excited and happy with the recent updates, the letters in the new edition of rewards that replace the ones that already reached their print limit are great, thanks to the end of the season I already have some so I plan to collect them.
On the other hand, I really like this week's challenge, basically it's about using the "Barking Spider", which is in my strongest Splinter at the moment, so I felt like a fish in water when I saw the post launched by @carrieallen, so don't hesitate to take this opportunity to put together an incredible strategy that will give me the victory.
What could we do with Barking Spider on our ground teams?

From experience I know that anyone who is familiar with this Splinter knows very well the strength of "Barking Spider", it is a very good card for distance attack, I have it for the moments in level 4 and it works perfectly in my strategies, which of course I take advantage depending on the battle rule, although I am a player who likes very much to use monsters with distance attack, so I know perfectly at what time I could use these cards for my benefit.
My Battle

It didn't take long to find my battle where my "Barking" stood out, as I said it was my strongest Splinter so far, so it was easy for me to execute a good strategy that allowed me to explore the power of my axe throwers.
Set of rules

Mana: 29
Standard: My battle was executed with the most basic rule of the game where absolutely every skill is allowed, both for summoners and monsters, so both my opponent and I could use our power to the fullest, with at least our strongest Splinter, so I certainly took advantage of that.

My Team

Lyanna Natura

This is one of my favorite summoners, which I've used since the beginning of the game, unfortunately it's the only one I have in a good level for the Ground Splinter, however, it's all I need to be able to summon my strongest cards, so thanks to it all my monsters will get 1 more point of life.
---
Flesh Golem

My default tank is undoubtedly this card, its high health and its "Heal" ability, makes it a tough opponent to beat, so it becomes the perfect support for the rest of my team to attack my opponent's monsters with confidence.
---
Mushroom Seer

One of my favorite monsters that I use very often is this one, since it has a powerful magical attack and an average speed at level 5. Although I always choose it in my formations because of its 2 excellent skills at that level, which allow me to decrease by 1 point the magical attack of the cards my opponent has and additional can poison his cards with "Poison", which allows me to take away 2 points of the health of the card he hits in each round.
---
Spirit Shaman

Another very good and excellent card, which is in a perfect position for me. This card at level 3 adds a very interesting skill called "Stun", which stuns and paralyzes my enemy for a full round without being able to attack. In addition to this, it has good speed, which I will use to weaken my opponent's attack.
---
Halfling Alchemist
The fourth position belongs to this great card that has helped me in many battles. I placed it specifically here, since I can protect it from my opponent's attacks, this way I would give him enough time for my Alchemist to get an attack right and split the attack of the my of enemy card in half, this would give me a lot of advantage, since, if he gets it right, he won't have enough strength to face my Flesh Golem, nor my other cards.
---
Barking Spider
Of course, my Barking's great attack is here in the fifth position of my formation, at level 4 he already has 2 attack points of distance, the best thing is that he doesn't consume much mana to achieve his summoning and his high health, allows me to protect my most important cards from an attack, this way, if my opponent used a monster with the ability of "Sneak", I could have enough time to defeat him.
---
Javelin Thrower
The last card of my formation, and one of the most powerful ones I have in attack for this occasion, I placed it in this place, because it can provide a better defense for my baseline and thus protect all my cards, this would give me enough time for the rest of my cards to attack. Its ability to "Dodge" allows it to dodge in a large percentage some melee attacks, it also has the power to pierce the shield, so it can get directly to my opponent's life.
---

Did your strategy work? What will you try differently next time?

My strategy did work, I was counting on the skills of all my cards to take effect on my opponent's, so according to the order in which I placed them, I also protected my team in case my opponent thought of another strategy to destroy my bottom line.
There are many combinations that I could try in the short, medium and long term with my ground team, these will be tested according to the set of rules that come out in each battle, honestly I still have trouble getting used to several rules, however, as they say, practice makes perfect.
Do you use BARKING SPIDER often? Why or why not?

If of course I had already used it, as I said, I like very much to use monsters that attack from a distance, as long as the rules allow me, however, I have used the Barking Spider quite a lot and it has helped me a lot in many battles. In a team there must be balance, between axe throwers, melee and magical attacks, so we can have variety to test strategies according to the rules.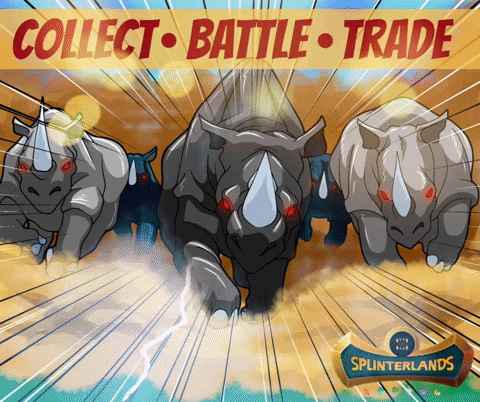 ---

If you are new you can join the game under this LINK
---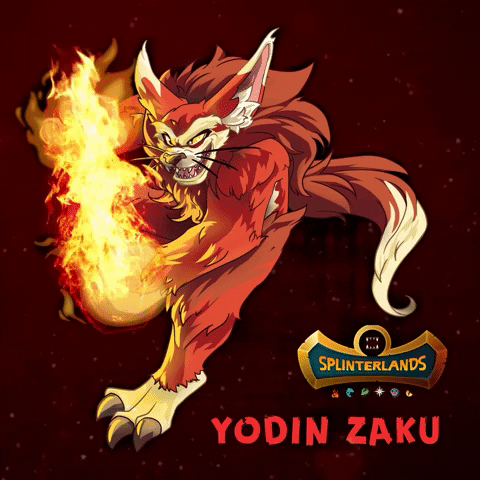 Join the official Discord community
---

Go to the Discord server community officer in Spanish