I have found a new challenge this last week in @splinterlands, the truth is I had my doubts about participating, since the letter for this one is not so easy to use and even less in the level that I currently have, so @carrieallen , this time you made it very difficult for me, however, I was able to do it. My intention is always to win in these challenge games, this allows me to improve so I am also very happy about this.
Without further ado I will start with the description of my battle and what I thought for that moment as a strategy to beat my opponent. Stay with me until the end of this publication.
How useful is the Tortisian Fighter card

This is a common rarity card, at first glance it doesn't look really useful, but following its statistics, at much higher levels it is a really powerful card that can put any opponent in trouble, not because of its great strength but because of its great skills, of course it is a card that we must know how to use, so we must be very careful where we position it on the field. As far as what its usefulness is in level 1, the one I could find is as a distraction, but I will give you more details later.
Time for Battle

It was not easy to find a good battle that would allow me to win in this challenge, I had to have a lot of patience to take advantage of a relatively weak enemy, or at least block their strongest team so I could go to action with my water splinter, which I only have level 1, so finding myself in the league "Diamond I", one step away from "Champions III", I had to think very well what to do, since of course I would not allow me to drop in the ranking.
Rules of my battle

Mana: 21
Earthquake: This is one of the most complicated rules to manage in the game, which, although it is easy to understand, many times we don't have the resources to face it. Simply in each round all the cards will lose 2 health points as long as they are not flying, in case they are, this battle rule will not affect this kind of monsters.
My Team

Alric Stormbringer

My summoner selected for this battle. We all know his ability to increase the power of his magical attack by one point, so I decided to use this one, as my other option was Dragon, but it was blocked, and it was still perfect against my opponent as my main attack card was precisely magic.
---
Sea Monster

For this battle I had to carefully choose my tank, since the battle rule as I mentioned before, in each round all land cards lose 2 points in their health. Since I didn't possess a really good flying monster that could be a good tank, my best choice was definitely the "Sea Monster". Thanks to his "Heal" skill, he recovers 2 points of his life in each round, so he could resist enough for my main attack card to do its job.
---
Tortisian Fighter

Secondly, I chose my "Tortisian Fighter". If my main tank were to fail against my opponent's, my Tortisian, when passing to the first position, could give me much more time to hurt my opponent's cards, in that sense, it served me perfectly as a distraction, it doesn't have much strength, but it can give me more time.
---
Spirit Miner

My team's most important attack card on the field, this is my "Spirit Miner". A really useful and powerful neutral card with a 2 point magic attack, which became 3 thanks to the ability of my summoner "Alric", this allowed me to greatly increase the damage to my opponent's cards, where besides worrying about my Sea Monster and his 4 point melee attack also for my Spirit.
---
Did your strategy work? What will you try differently next time?

As I said it was not easy to get my perfect battle to win, however, I think my strategy worked pretty well, for the battle rule selected for our fight. Simply an earth monster with the ability to recover, a distraction like my Tortisian, in order to buy me more time and a powerful attack card like my Spirit, was the perfect combination to win.
I'll try to increase the power of my Water Splinter, it's what I could try to make the difference another time, I have very good cards in just level 1, just need to make them stronger so they can be more competitive in the battlefield.
Do you use TORTISIAN FIGHTER often? Why or why not?

I honestly hadn't used this card in battle, but I'm impressed with its great skills at much higher levels, so it could definitely be a card I use more often in the future, I just need to improve my summoner and my best support cards, creating a team that wins many battles and of course the Tortisian, is a fundamental part of protecting my cards in battle.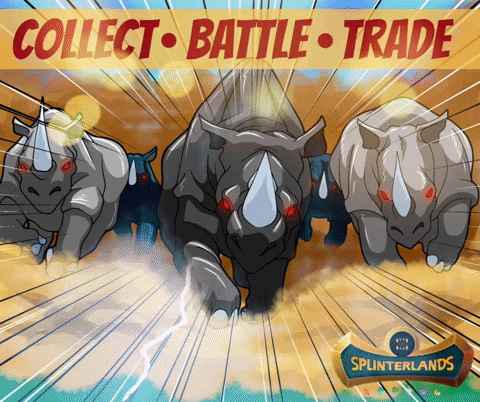 ---

If you are new you can join the game under this LINK
---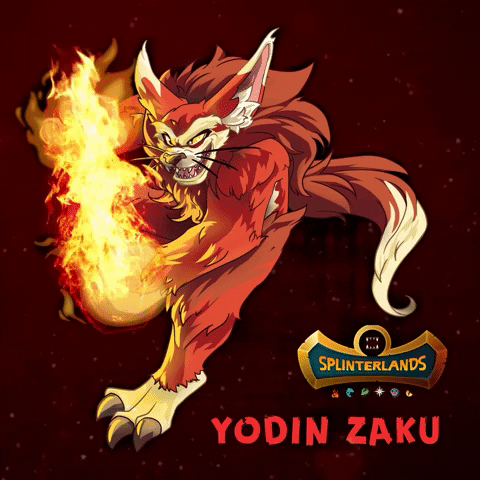 Join the official Discord community
---

Go to the Discord server community officer in Spanish