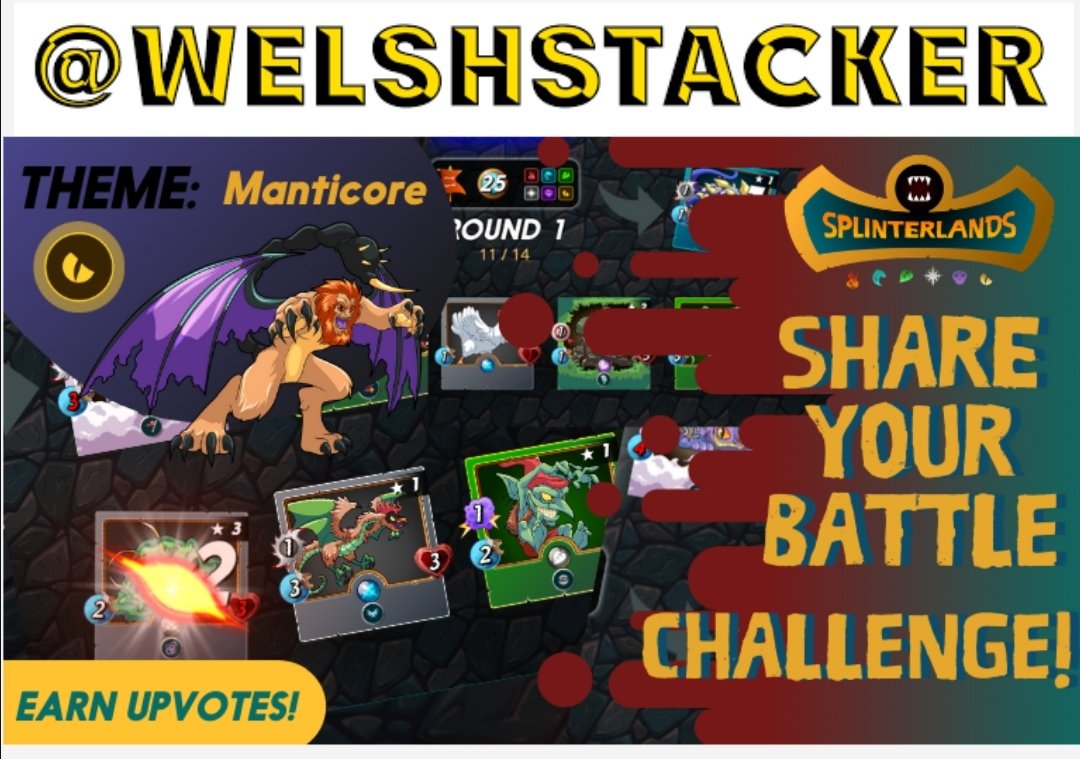 I know I like to leave thing to the last minute, but I really am cutting this weeks SHARE YOUR BATTLE CHALLENGE right down to the last hour. The SYBC is a weekly competition, brought to you by the curation team at @splinterlands, where good quality content can win you a juicy upvote. Every week we're asked to share a battle we've been involved in that has either been of a specific theme or contained a certain monster.
This week, the amazing @carrieallen has asked us to share with her a battle where we have used the MANTICORE: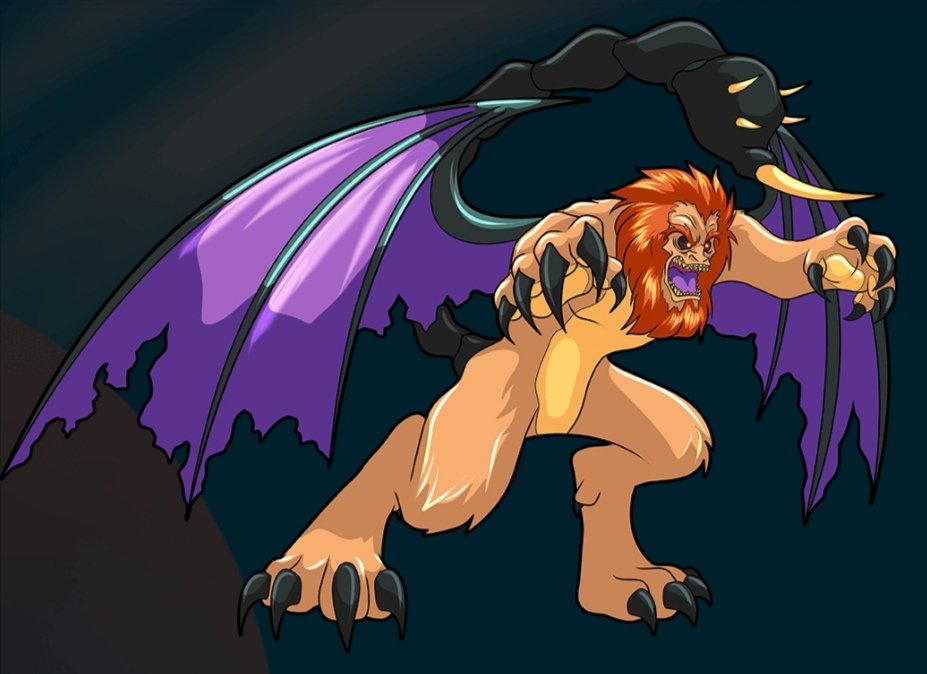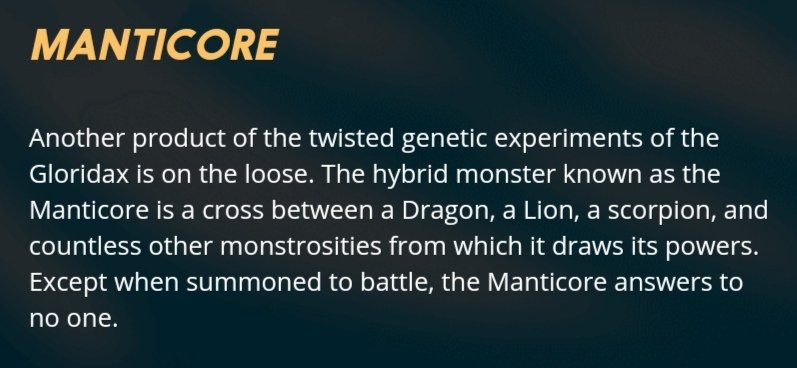 The Manticore ranks up there as one of my favourite monsters in the splinterlands. This versatile monster has great "all round" attributes, for a monster with such a relatively low mana cost, and can also slot into many roles in your team.
Whether you use him in his primary role in the second position, using his reach ability, or as a resilient "tank" in little league matches, or as a "rear-guard" defender, with his thorn ability, this great little monster is definitely undervalued and under used.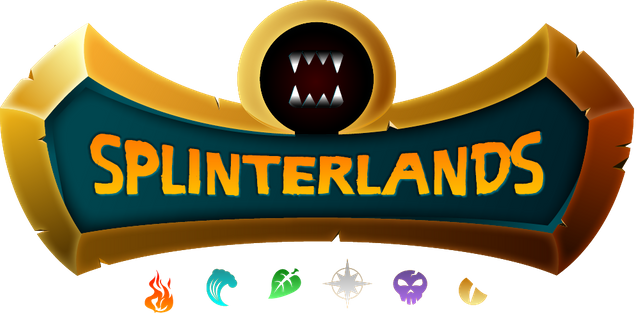 With that said, submitted for your approval, I give you a short, sharp, little battle where the Manticore's reach ability was perfect for the battle scenario.

With a low battle MANA of just 15 points, and as the Dragon splinterlands was my daily quest, using the Manticore was a no brainer. The question was where to use him??
Since "fog of war" was one of the battle themes, it was pointless putting him in last position, and with very few other monsters able to offer the fire-power he does from second position, I just needed to find a decent tank to take the brunt of the attack and let the Manticore do its thing....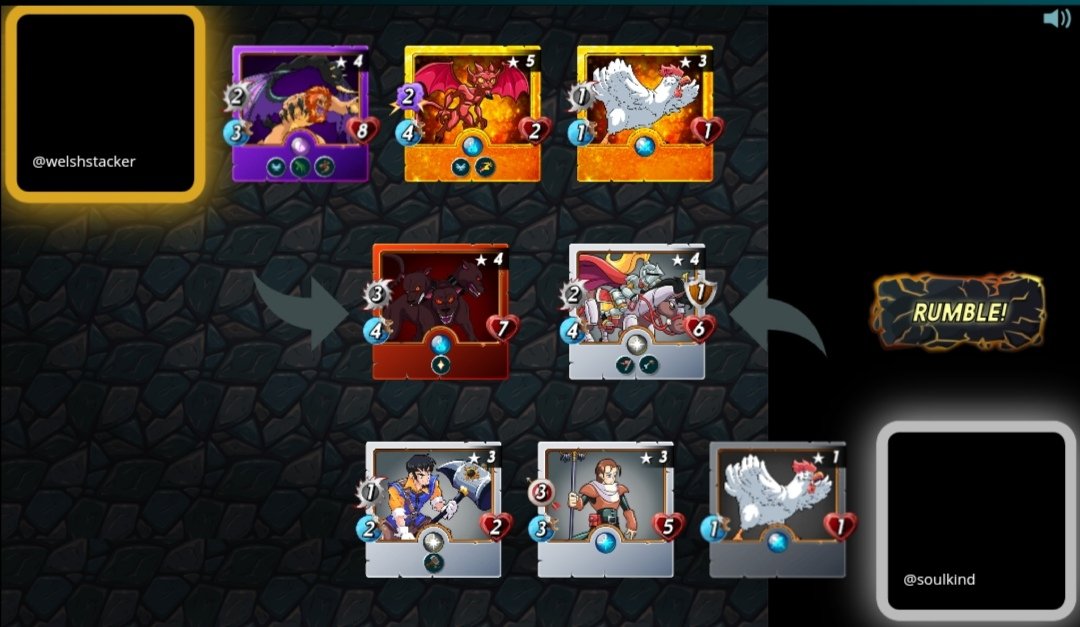 Watch this massacre unfold HERE
From the off, the +1 speed buff of my gold foil, Flame Imp put me straight on the offensive. My Daria Dragonscale summoner buff of +1 Melee attack meant both my Cerberus and Manticore were packing that extra punch too. Now I don't think @soulkind picked a bad combo, but my offensive ability and the Cerberus' heal ability was just too much.
It took 2 rounds to remove his tank and the rest was a formality. I love the Peacebringer, and with the battle theme "close range" in play, that +3 range attack is a handful for most teams, but with no healer, I just battered my way to victory.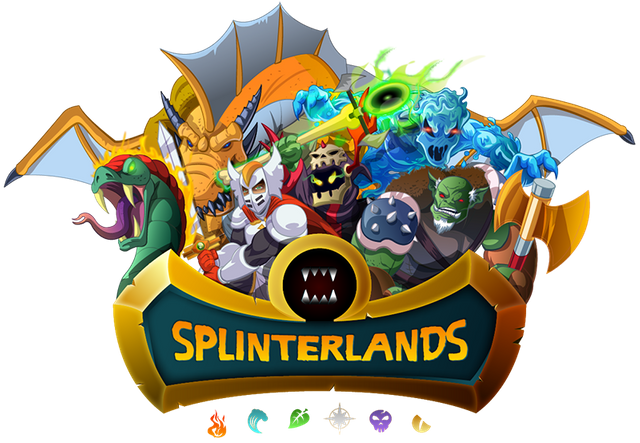 What do you think of my line up considering I was always going to use a dragon summoner? Could I have picked a better team for the mana?
What would you have changed or team you would have picked?