It's the Sinhala and Tamil new year celebration period in Sri Lanka. People commit their time to visit their relatives, elders with presents as a tradition. It's the season of joy! But meanwhile, there are some people who are unable to afford even their daily needs. It becomes worse with the COVID-19 condition.
So, it's a pleasure to be a part of SL-Charity Project to give a hand for the needy during this period.
Just within a month, we could collect more than we expected to proceed with the plan. So for phase one, We are Launching 3 main projects in 3 different places.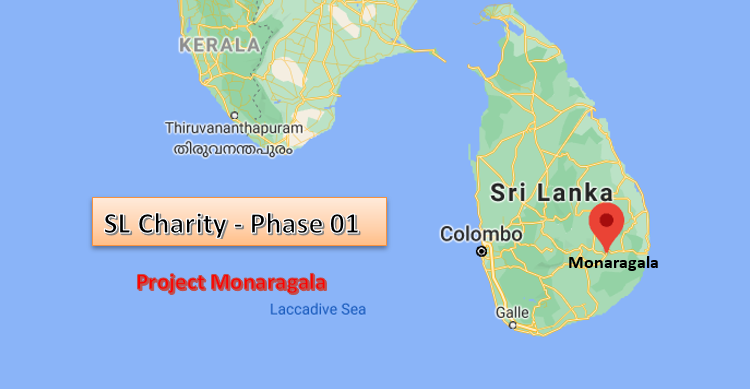 So, this is my chance to launch the event in my area, in Monaragala District with the help of my friend, @prasadi.
Proposed event
Well, we decided to select 5 families who have financial difficulties. We could get help from the Grama Niladhari and also our parents to select the best options. Because it's much worthy when they need this kind of hand so badly.
So, we identified 4 families from my village Waguruwela and one from Monaragala. They are elders who don't have any income and another two families have single mothers with school kids. We could visit and talk to them before the budgeting and could understand we have made the right choices.
Our Plan
To provide a pack of food and essentials and books and some stationaries for kids.
Details of the families and the expected cost
There are,
No. of families - 5
Members of all families – 11
School kids – 4
FAMILY - 01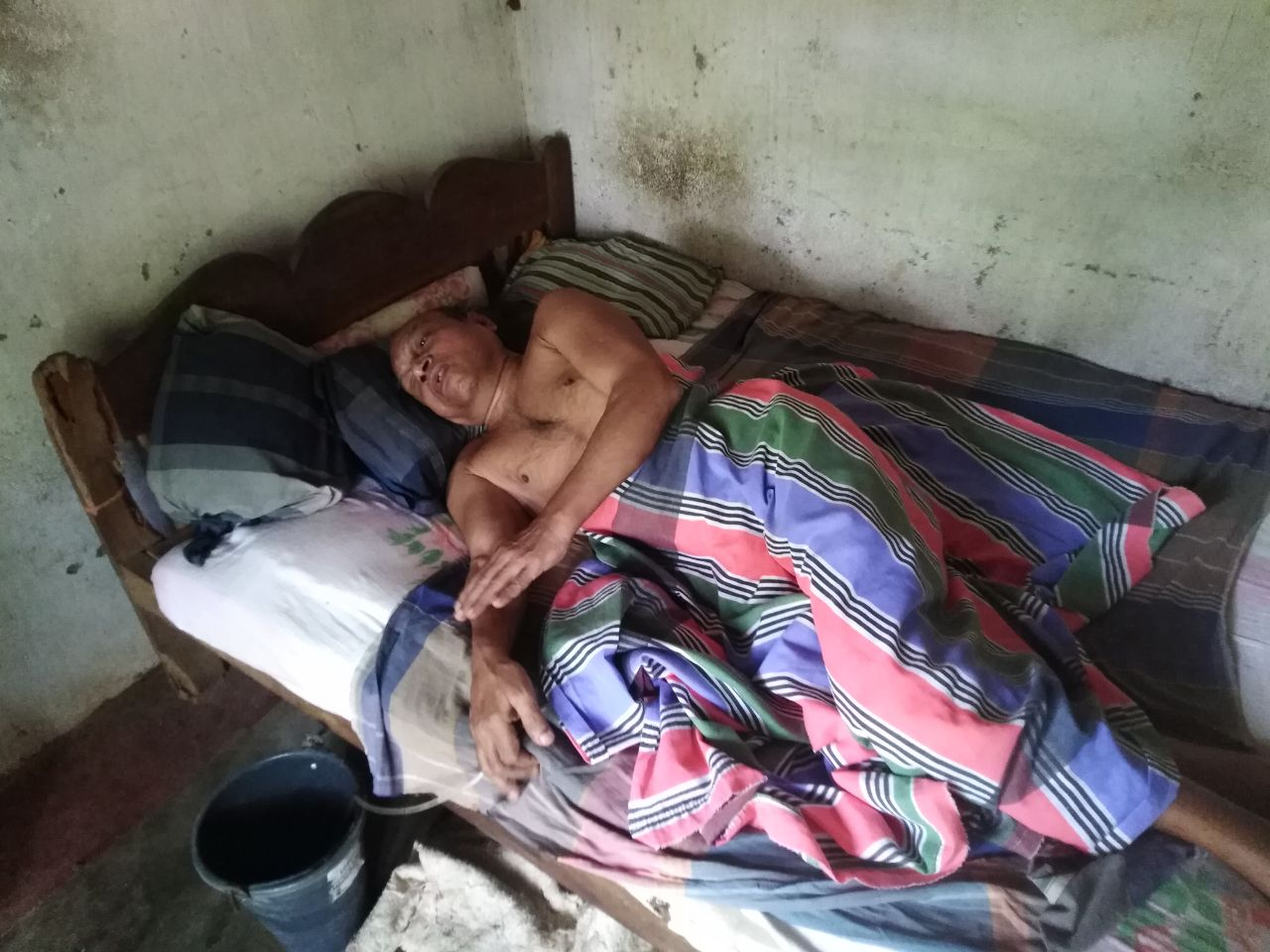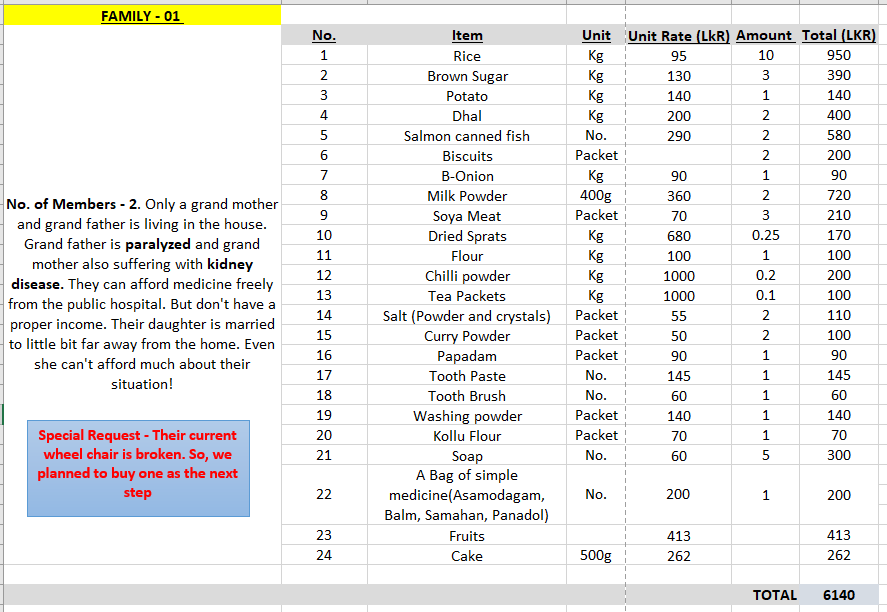 FAMILY - 02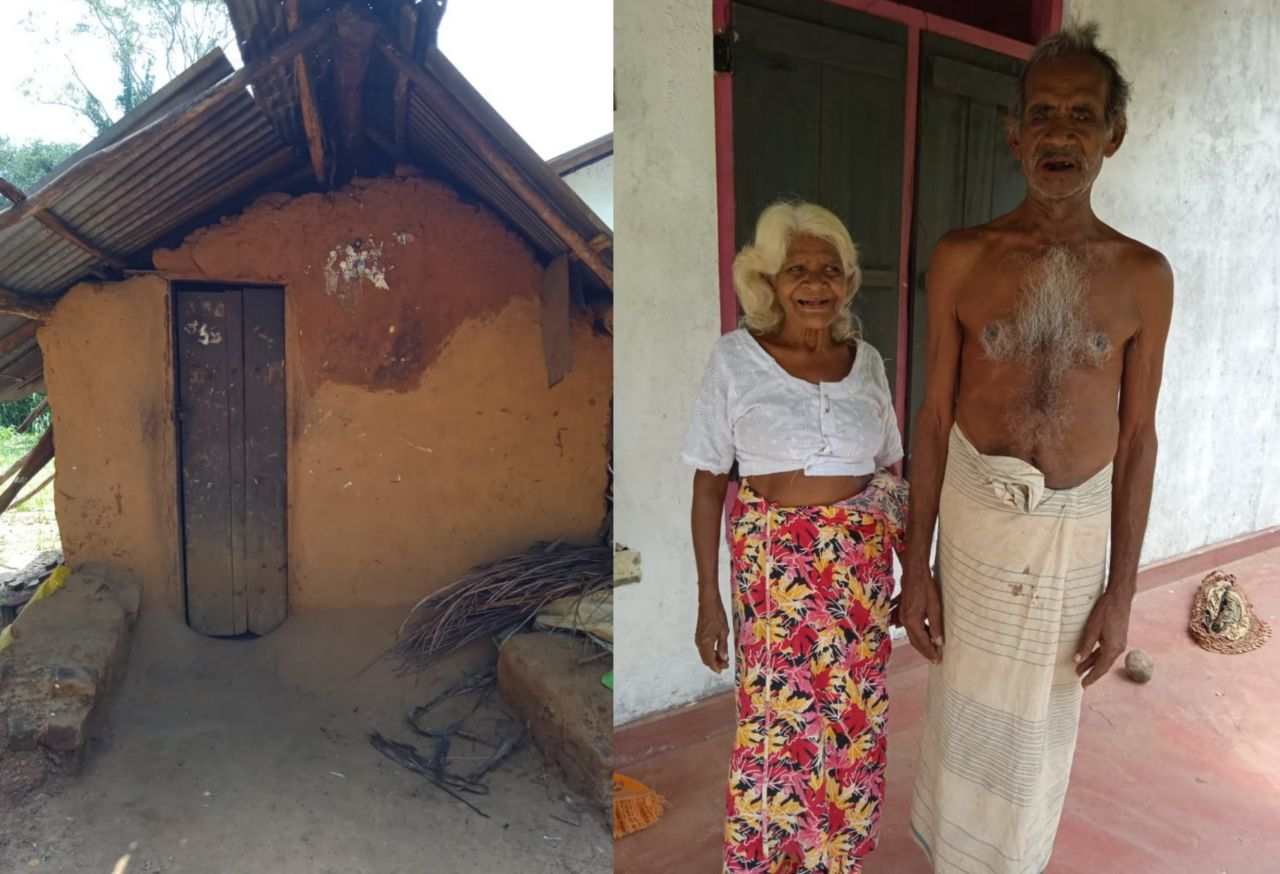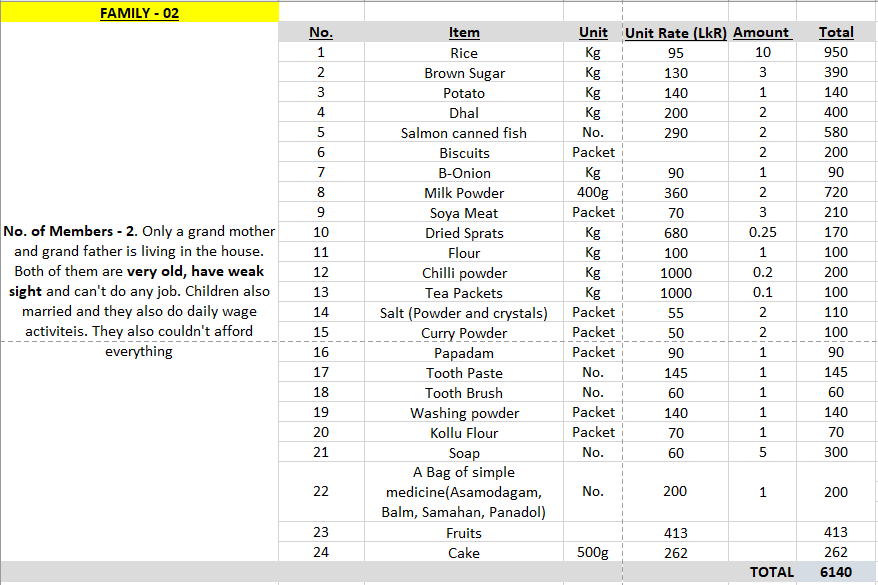 FAMILY - 03
No. of Members - 3. Mother and two children. Father died two years ago and mother sweep the bank as a part-time job and it's the only earning way. One child is learning in grade 10 and the other one is in grade 05. Very hard to afford all the necessaries
FAMILY - 04
No. of Members - 3. Mother and two children. Father has left them. The youngest child is suffering from Leukemia and the eldest one is in grade 8. Both of them are very good at their studies. Mother has no permanent earning way due to youngest child's disease condition. It's very shocking to hear that, the life of the little boy is in a serious situation. Very low economic condition.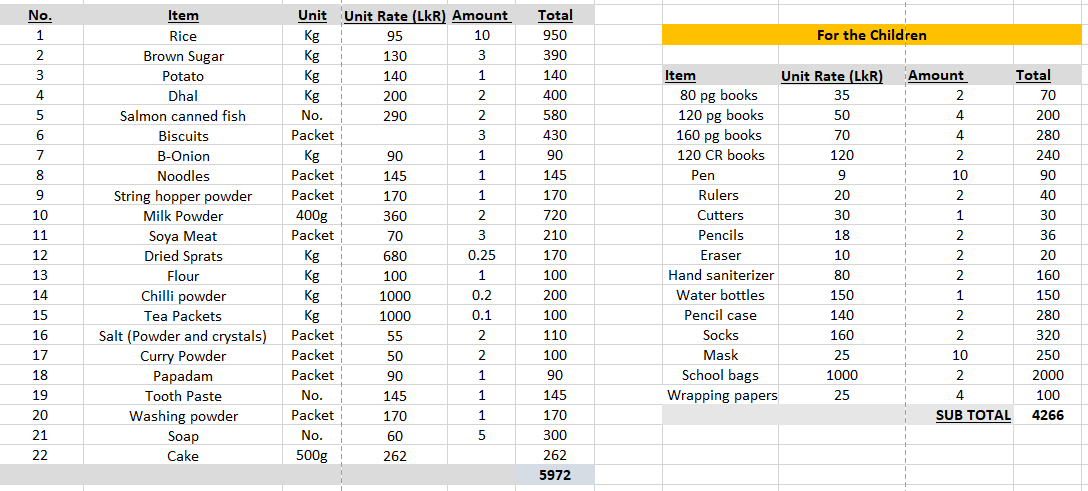 FAMILY - 05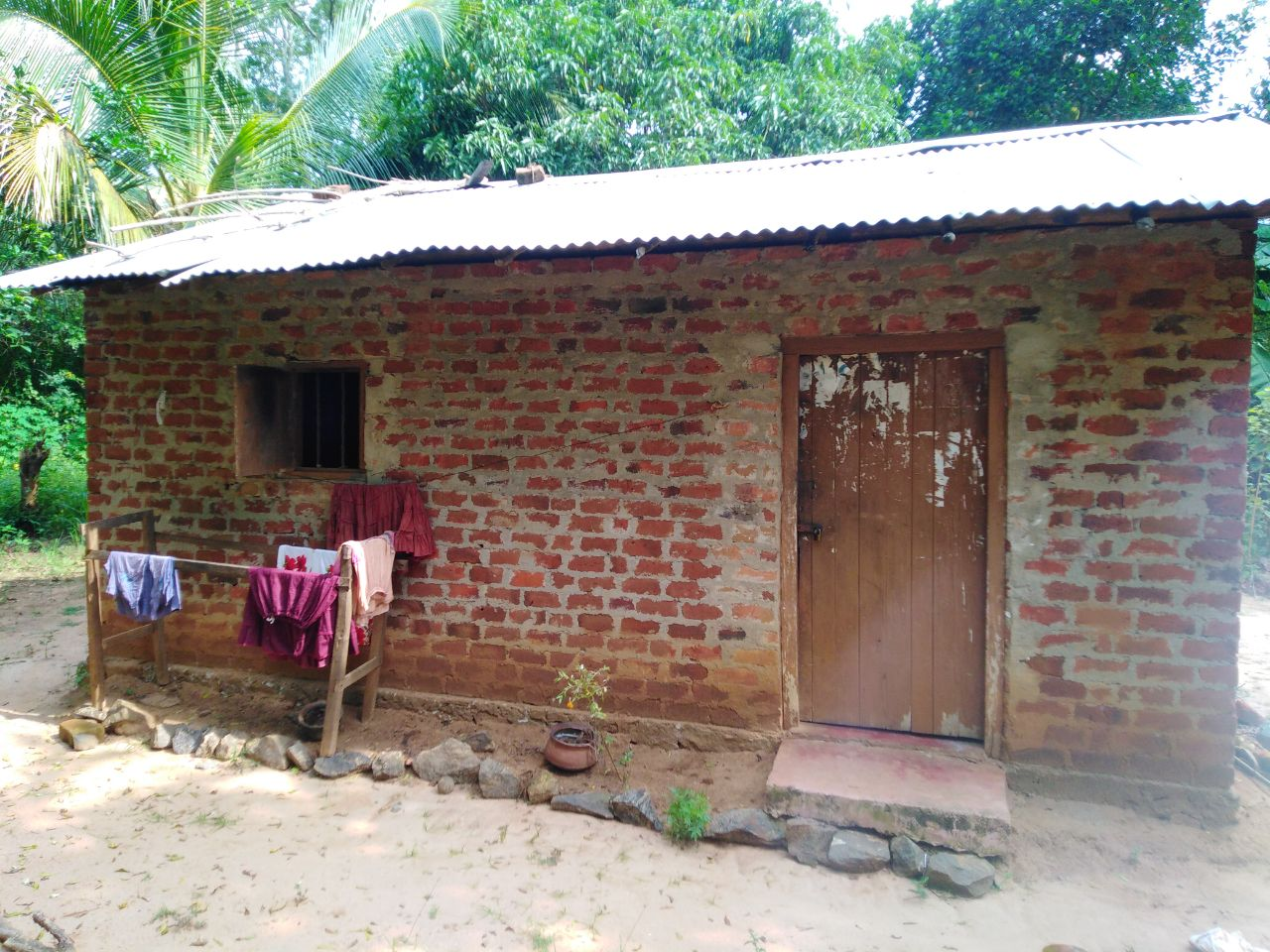 TOTAL BUDGET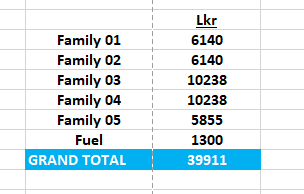 GRAND TOTAL = Rs. 39,911.00 = 200 dollars
Timeline
Project idea - April 1st
Finalizing the plan - April 5th
Budgeting - April 8th
Buying and packing - April 9th
Event day - April 11th
Anyone who is interested to join the event is warmly welcome on that day
Special Thanks to @ steemcurator01 for the continuous support, and @steem-sri.lanka members for the generosity.
Stay tuned with us for the latest updates and you can join the telegram channel SL-Charity Monaragala: for any clarification!!!
Thank you!
Best Regards!