Hi friends,
The second day of the week today I feel along when I was in my room. The whole day in studying serval subjects sometimes make me boring. So that guys I follow my own method to relax my mind, by playing guitar. Today I will share my personal experience of playing guitar.
---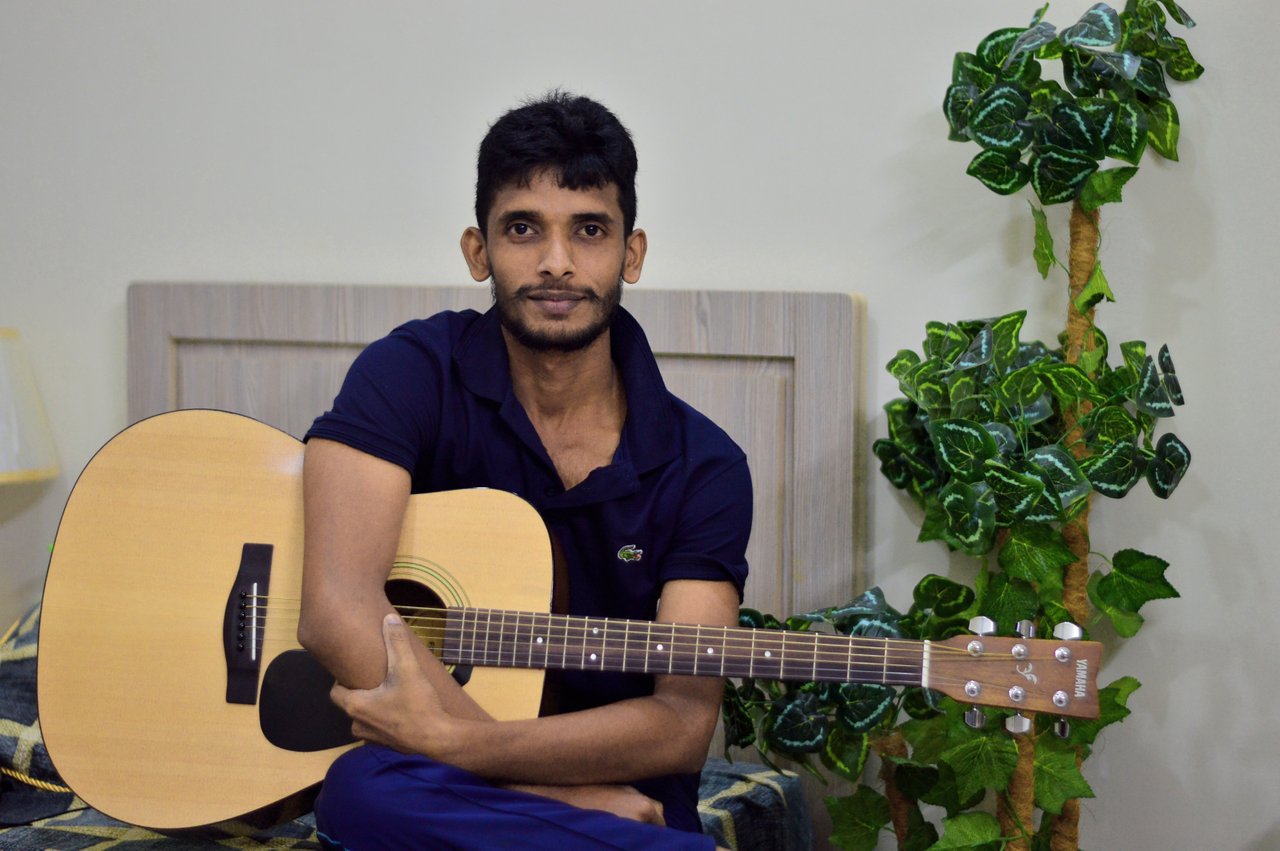 I always love the melodies of 70s because personally I believe it was the great era of music . I often play the several numbers of Mr. Clarance Wijewardhana , Mr. Milton Mallawarachchi And Mr. CT Fernado. I think you also love these artist because their creativity is still unbelievable. Specially I respect Mr. Clarance Wijewardhana because he was the father of Sri Lankan Pop music and also very talented guitarist.
Today I played one of my favorite song by Mr. CT Fernando, "Sigiri Sukumaliye" from A major scale. I selected this range because it very difficult to sing from the original chord. I love singing and playing the guitar in the evening sessions. Anyway I will add a screenshot of that song chords below. If you're a guitarist then play this you can feel the past golden music taste. This song is easy to play because it key is 4/4 .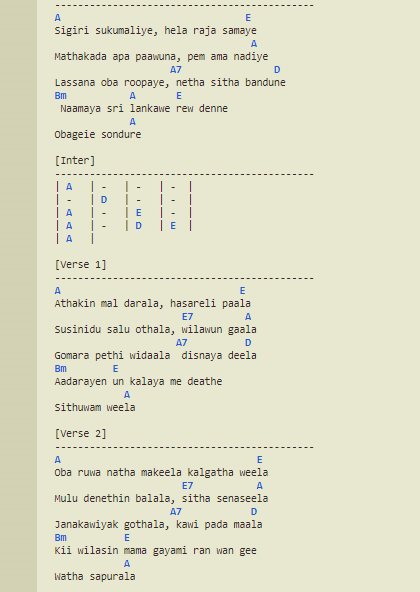 Now you can imagine how was my evening... Anyway friends playing a musical instrument is something special feeling. I think you all have ability to play any kind of musical instrument. We will see you soon from another article.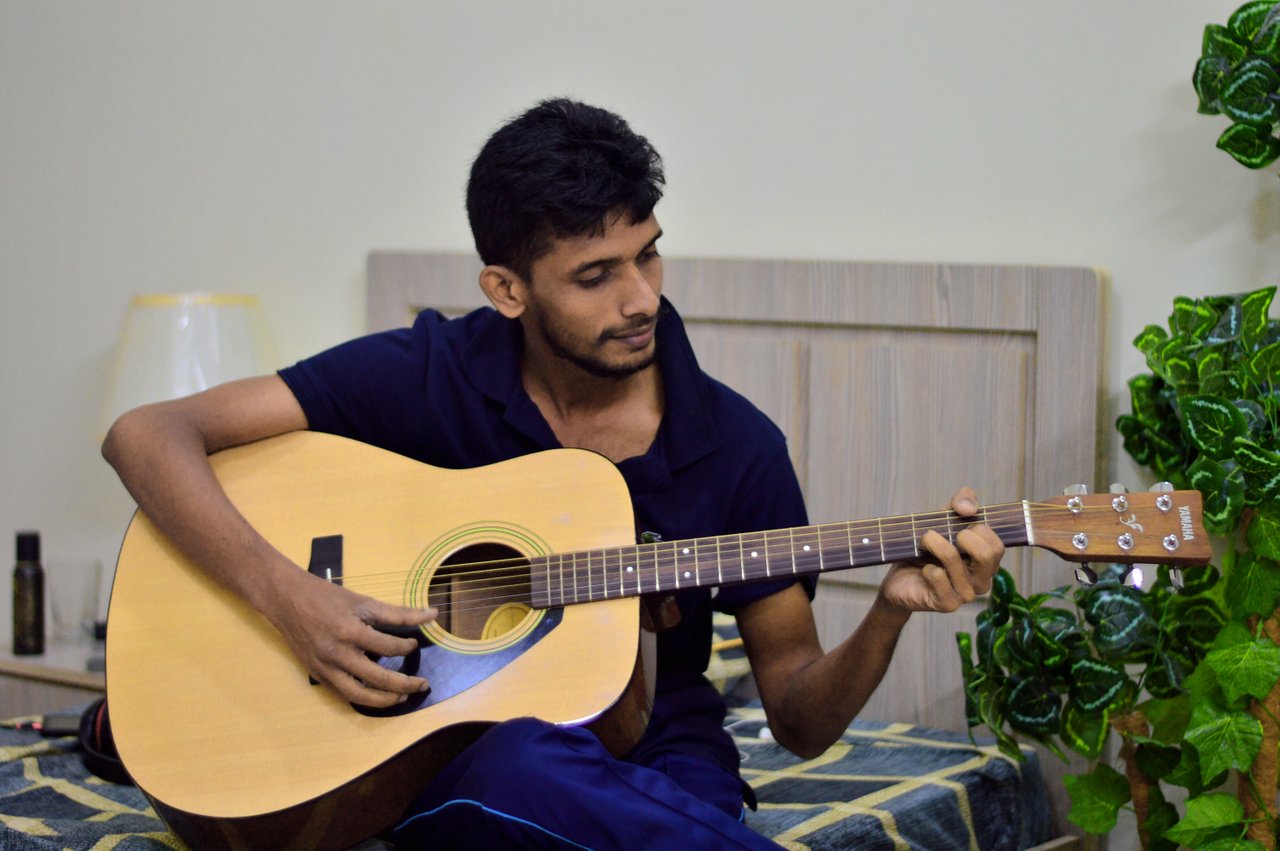 Thank you and stay safe...😊