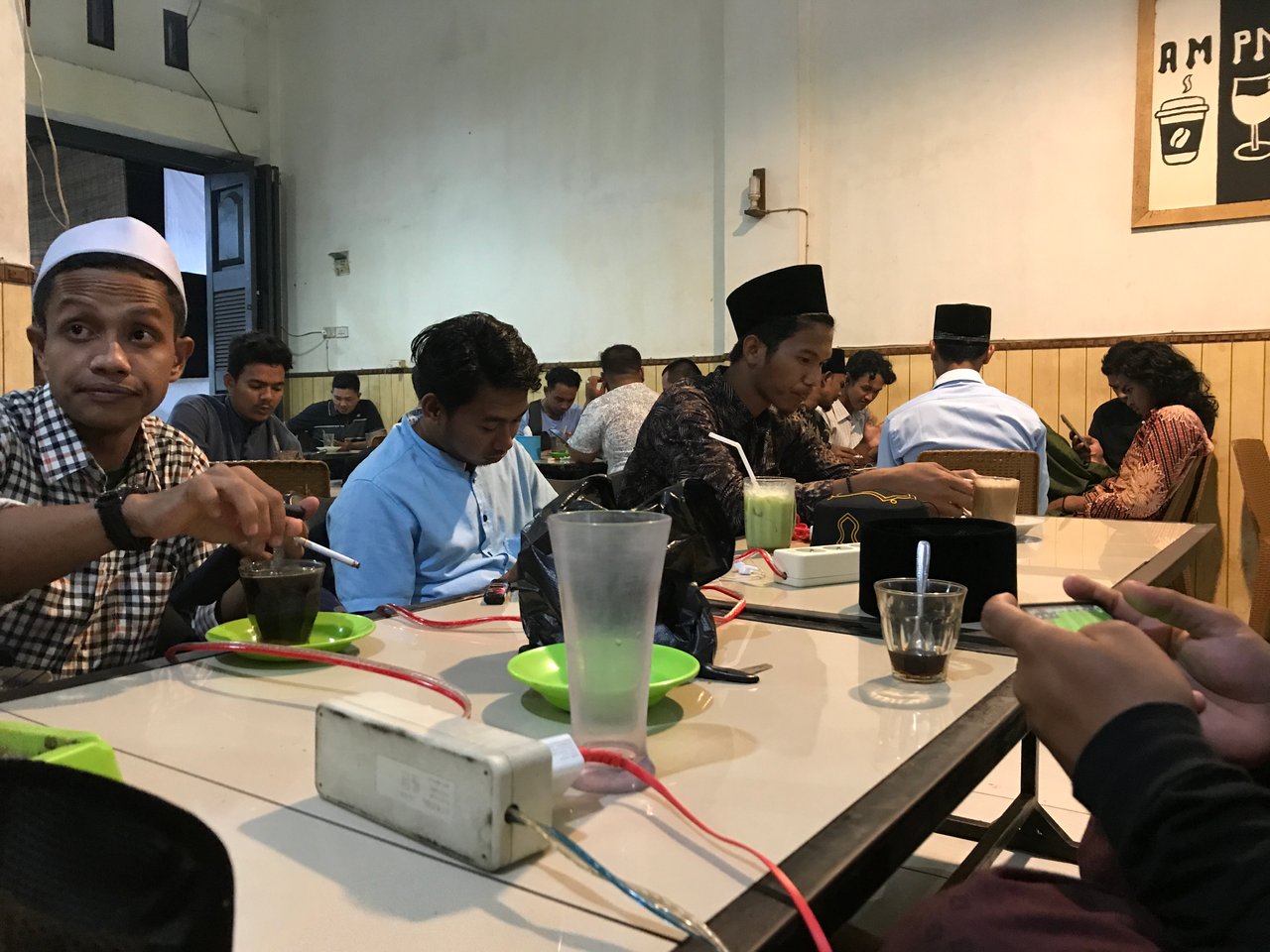 Tonight is a very meaningful night for me. How could it not be that after being separated from my old friends for a long time, we now meet again in one of the places where we also used to live in that place. Yes, it is one of the coffee shops near our city. The name of the coffee shop is SM coffee. It is about ten kilometers from my house.
It started with a WhatsApp message from a friend who had just returned from out of town to pick him up at a terminal. Then I took him to the SM coffee shop. We ordered hot coffee at the stall. After spending about twenty minutes, suddenly several of my other friends were also my old friends when they were still in their hometown. There were three of them, all of whom had just returned from overseas. Then they sat down with us and shared their experiences.
the moment we were at the SM coffee shop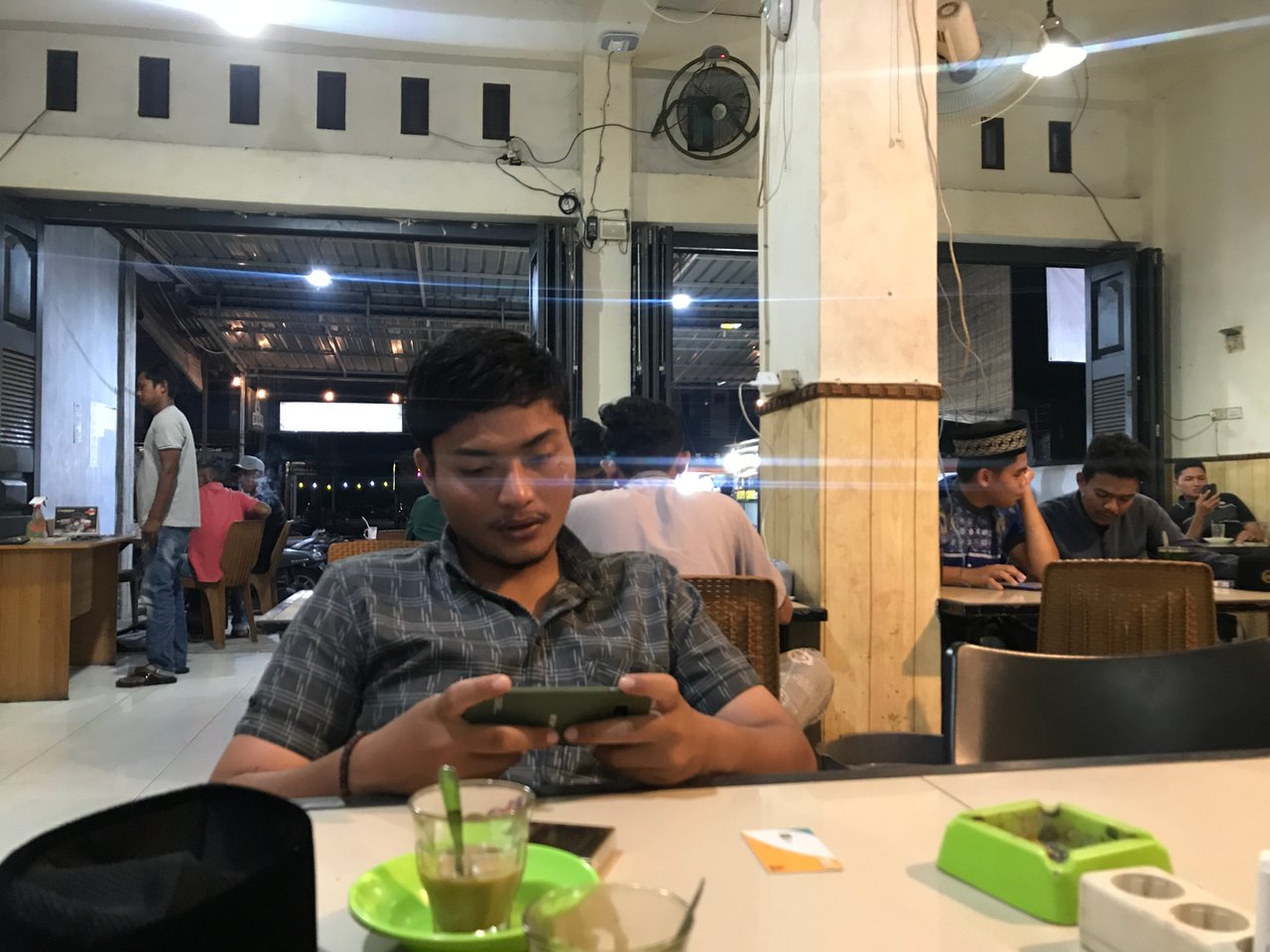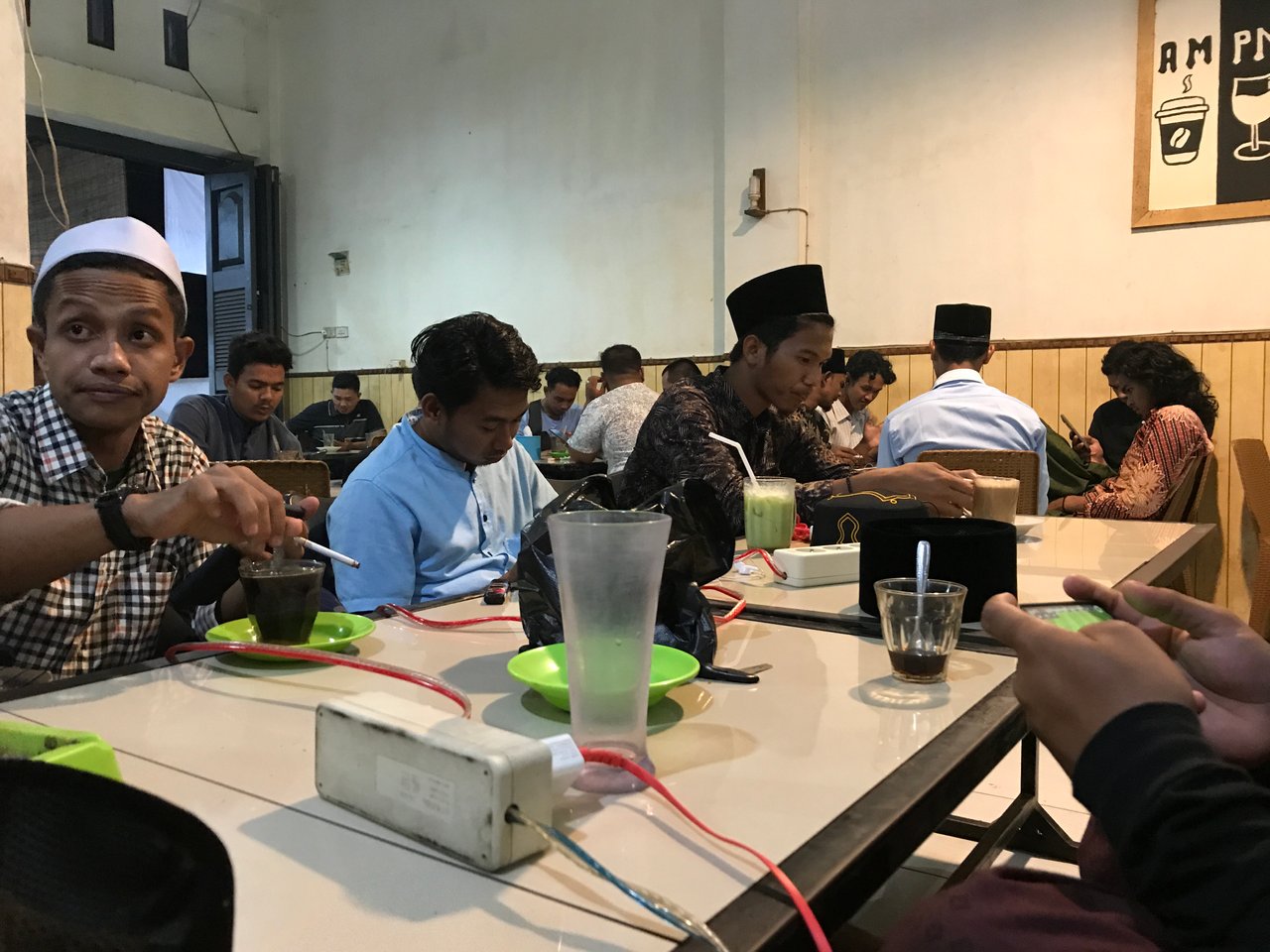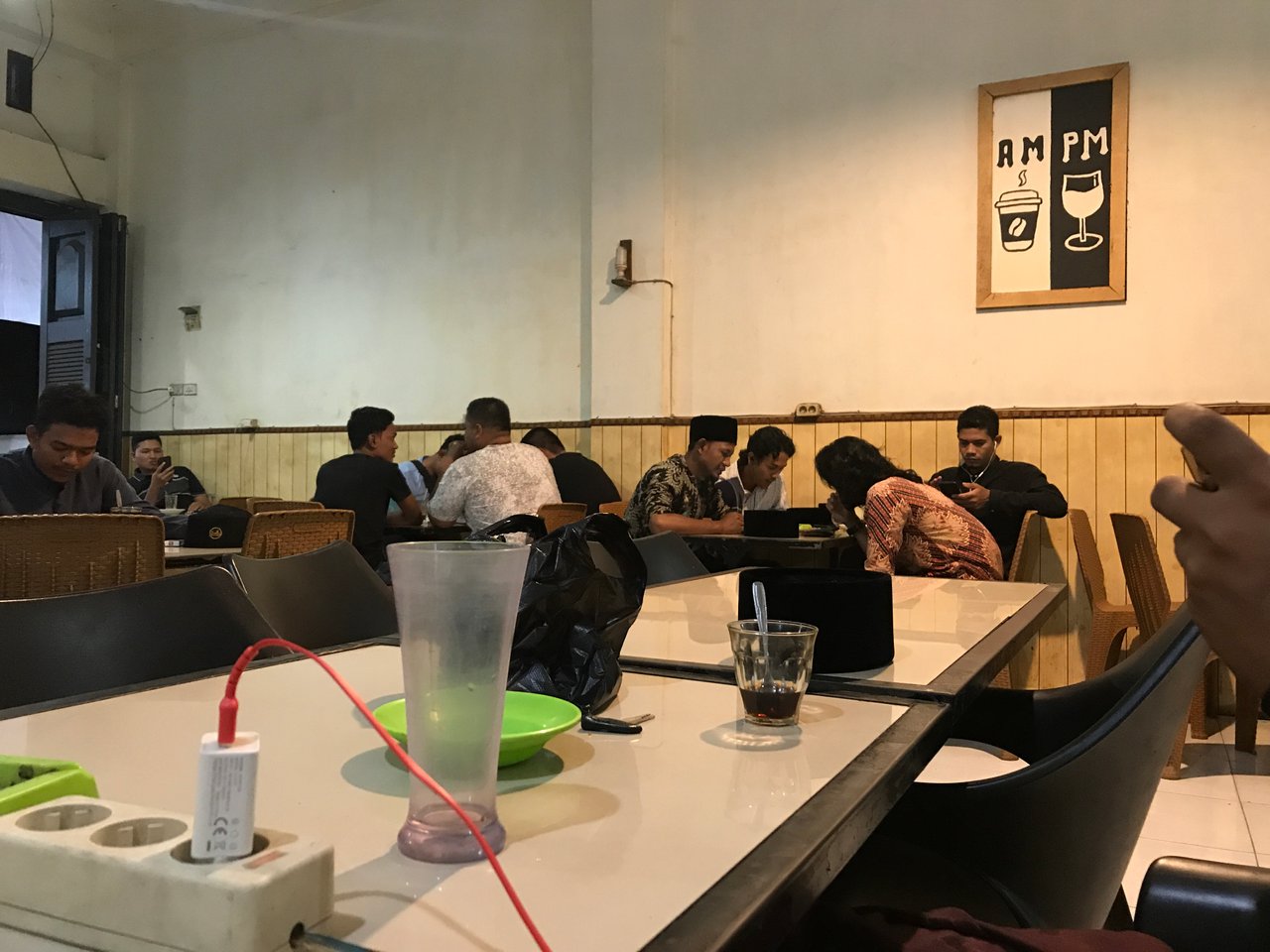 Some of them are busy with their respective businesses through their personal cell phones.
Now they look very different from what I saw at the end of 2019. They migrated to the city of Banda Aceh or the center of our regional capital. If we talk about the distance, it's not too far, only about 200 kilometers. But I applaud them for what they have done so far. They were able to last a long time in their foreign affairs and never even returned to their hometown for more than two years. They already look successful now.
We at SM coffee shop spent a long time here. In addition to sharing my experience, I also introduced the steemit platform to all of them. I see they are also interested in blogs that prioritize writing beautiful articles here. But they are busy some of them even ask to register a steemit account for him but at other times only. I'm very happy to hear this. We spent more than three hours here enjoying a cup of coffee. Then after that we went back to our respective residences.
That's all from me, Please Input and Support from Steemian All
| 📷 Picture | Photography |
| --- | --- |
| Model | iPhone 7 plus |
| iOs | 14 |
| Camera used | Handphone |
| Photographer | @joel0 |
| Location | Aceh |
| Edit | lightroom |




Best Regard @joel0