If you have watched the movie "UP", I'm sure you love that couple, how that couple get old together. I love their story, they are always together and have fun together. In the movie there is a scrapbook called "My Adventure Book".
At the beginning it was Ellie's dream to travel and that book was to add the photo where she travel. But she couldn't travel anywhere before she dies. After she is gone, her husband Carl found she has filled the book with the photos they took.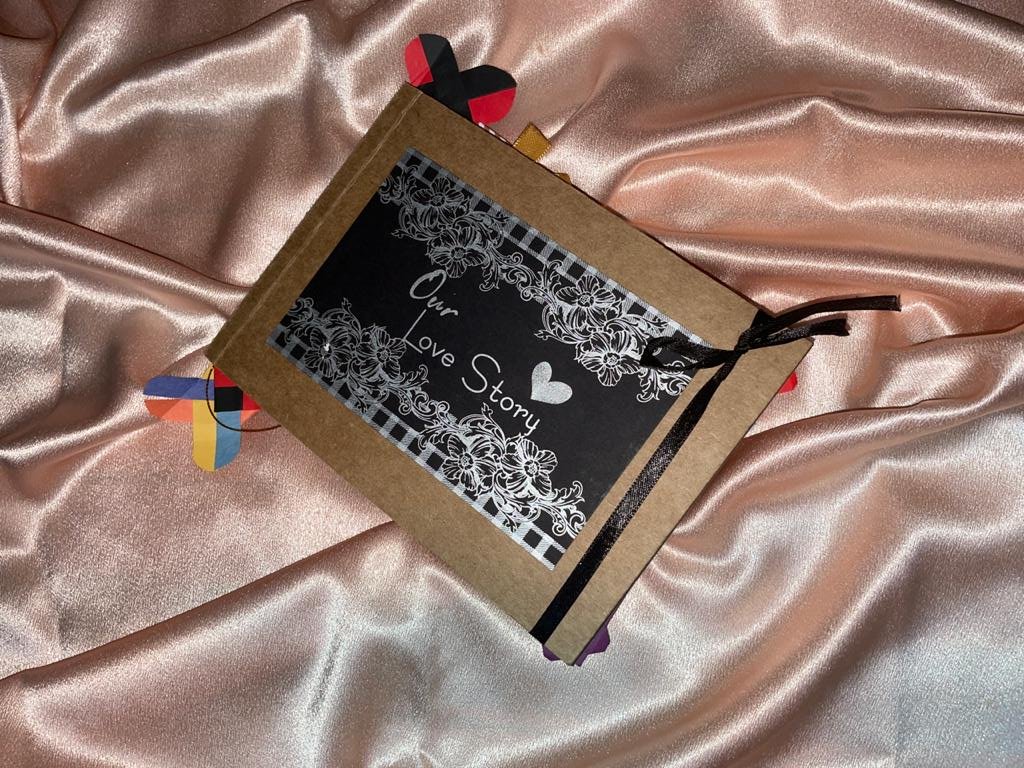 This is not about their story, but mine. Since I watched that movie I wanted my own scrapbook, and there wasn't a person to share with 😂. After I met him, again I wanted to create a book for us. He had to search many stores to find a book for me. Thank you babe 😘.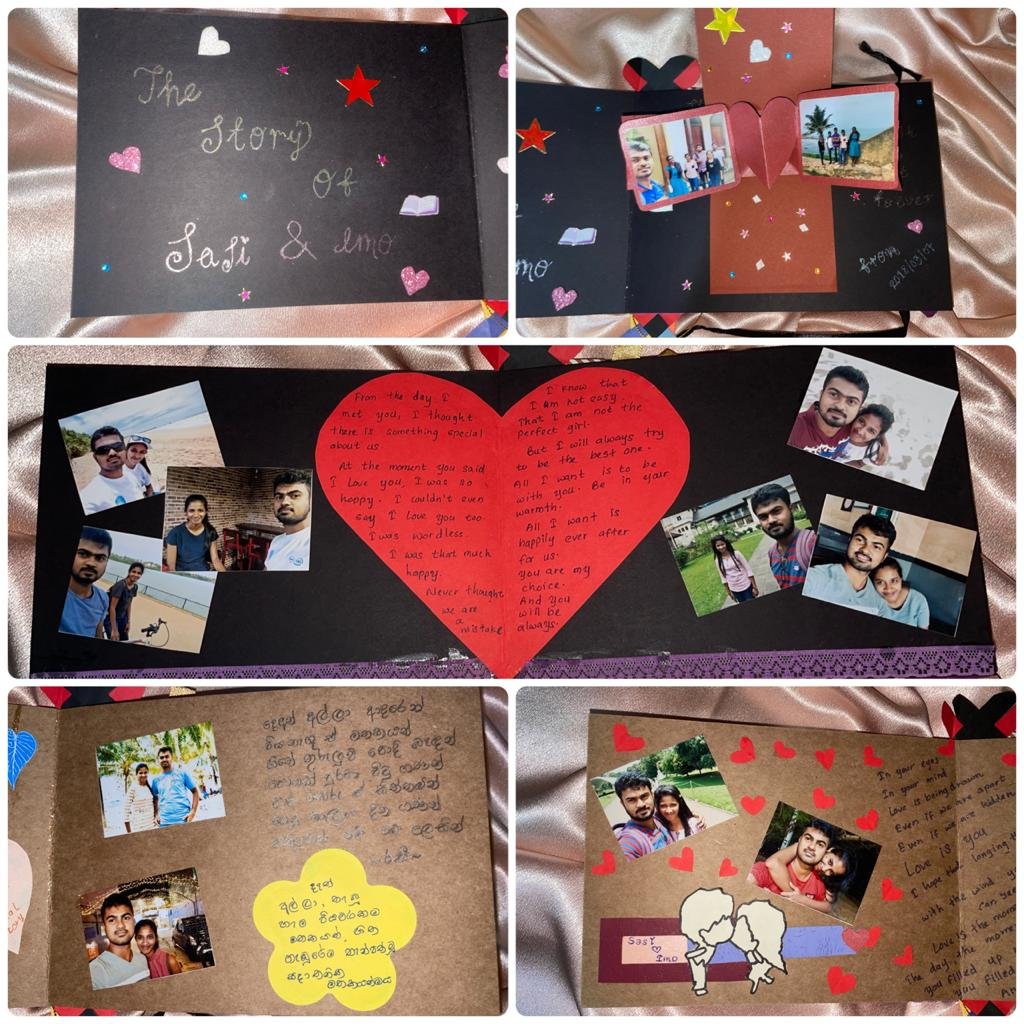 Then I started filling this book with the memories of three years we spent together. I wanted to print some photo in the book, So I went to the town with @sandu. It was about few months ago. Since then I had many academic activities to complete. So our book had to wait a while.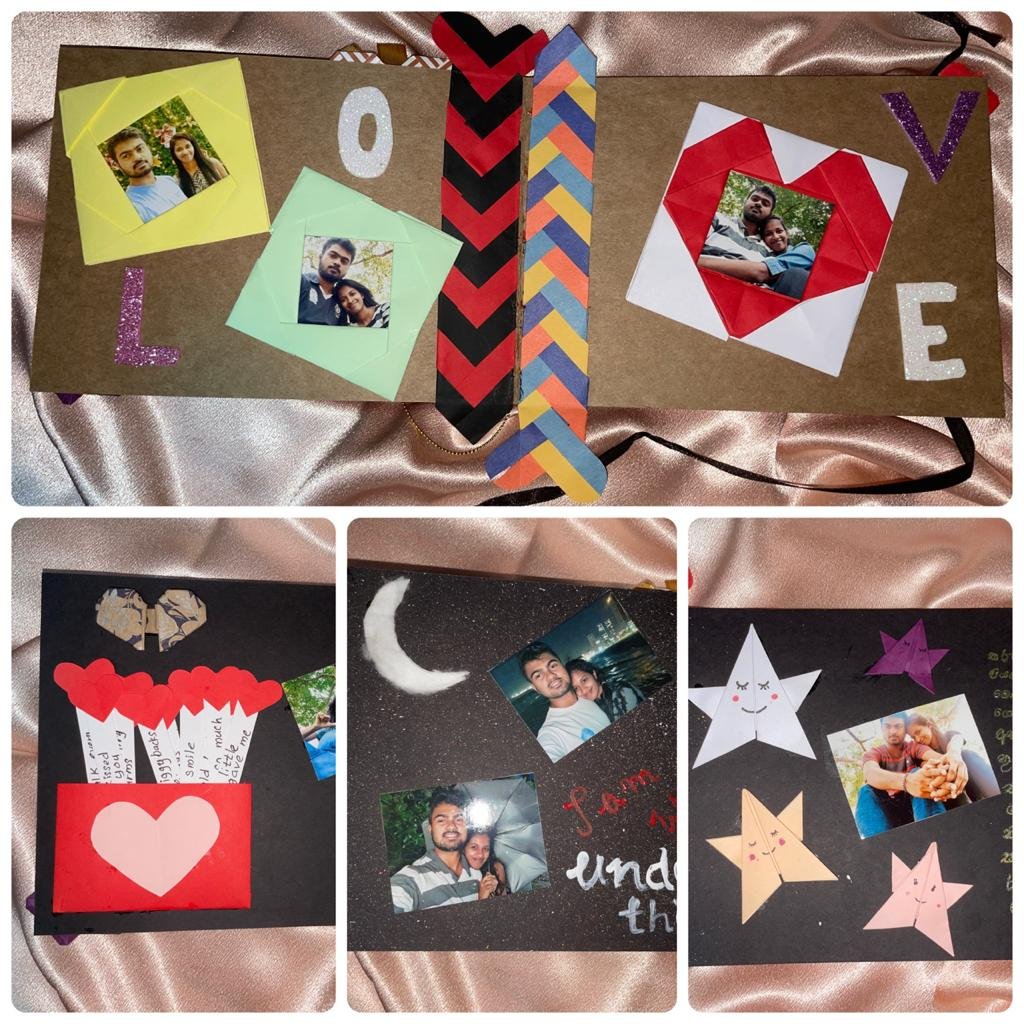 Making this book made me happy not only because I wanted it but I remembered our memories looking at those photographs. If it wasn't for corona, I would have another big collection of photos to paste. This may look like little bit childish but I wanted to decorate it in all ways🙊.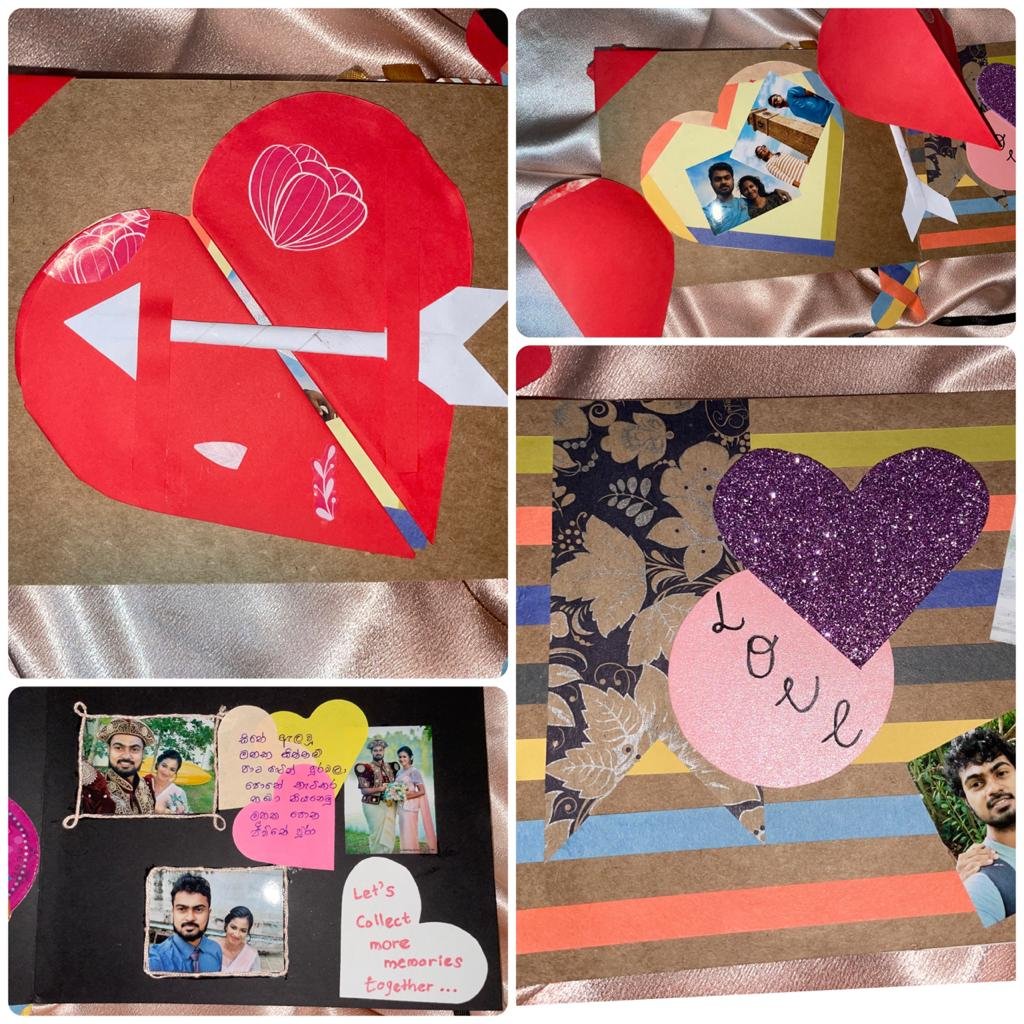 Now I am waiting until we can meet again. Then I will be able take many photos for another book and collect many memories with him 💖.