When it comes to a celebration like a birthday or an anniversary or any special occasion, we don't forget a cake. A well decorated cake with candles is used for happy occasions.
It is special for us because it is our 1st anniversary of the community. So we should have a cake to celebrate it🤗. Even we cannot meet we can blow candle in our virtual meeting. Therefore I have prepared a cake for this event.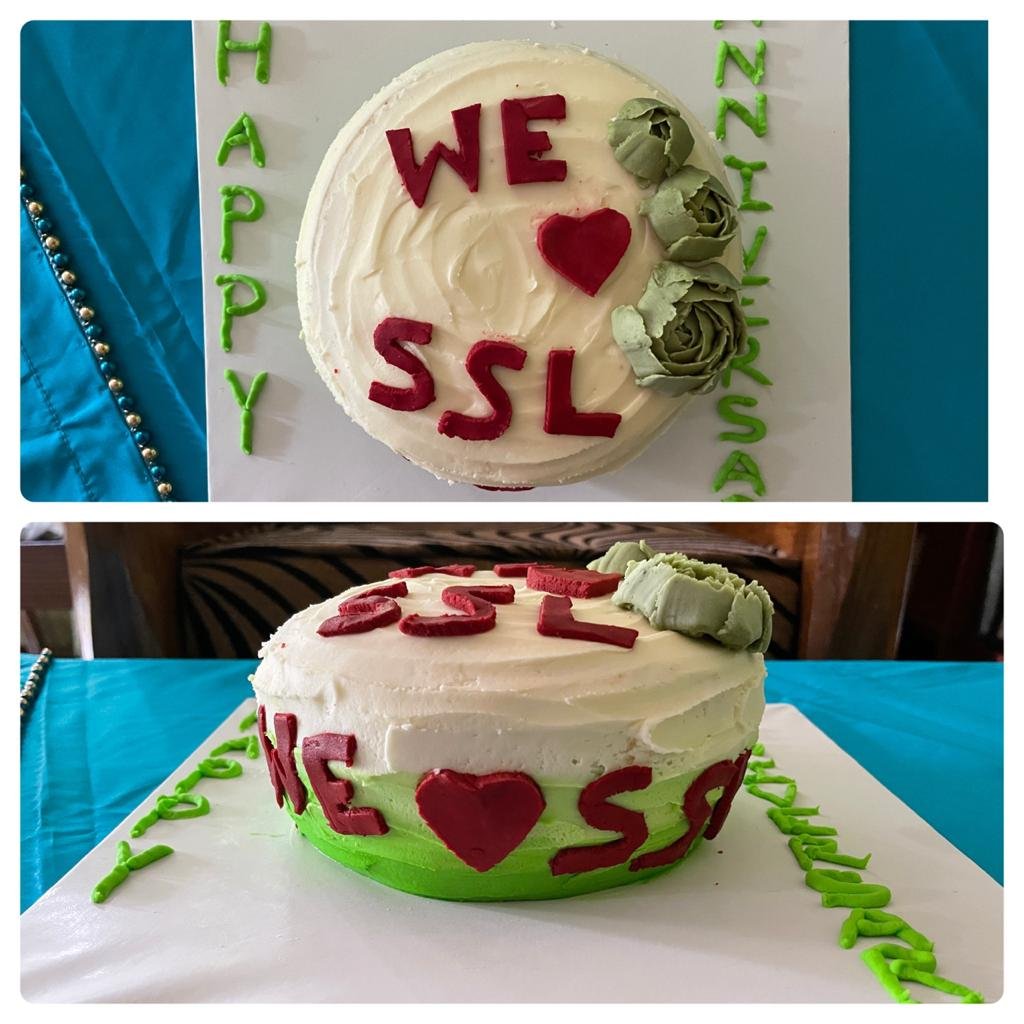 As usual, first thing is to decide a design for it. Since the theme of Steem Sri Lanka is green, my cake is green for sure. I wanted to use the lion log for the cake. But I decided not to. Because I know how great I am at drawing 😂. So the logo lion will still stay as proud as always.
After discussing with Randula and Sandu I could finalize our design. It was decided to put characters on cake.
As usual, I baked a cake and crumb coated it. Then I made three shades of green and white for icing. Then those icing was added around the cake using a piping bag. Next thing is neat it. So far, the best tool I have used to neat is a piece of acetate sheet. You can see the shades in below image.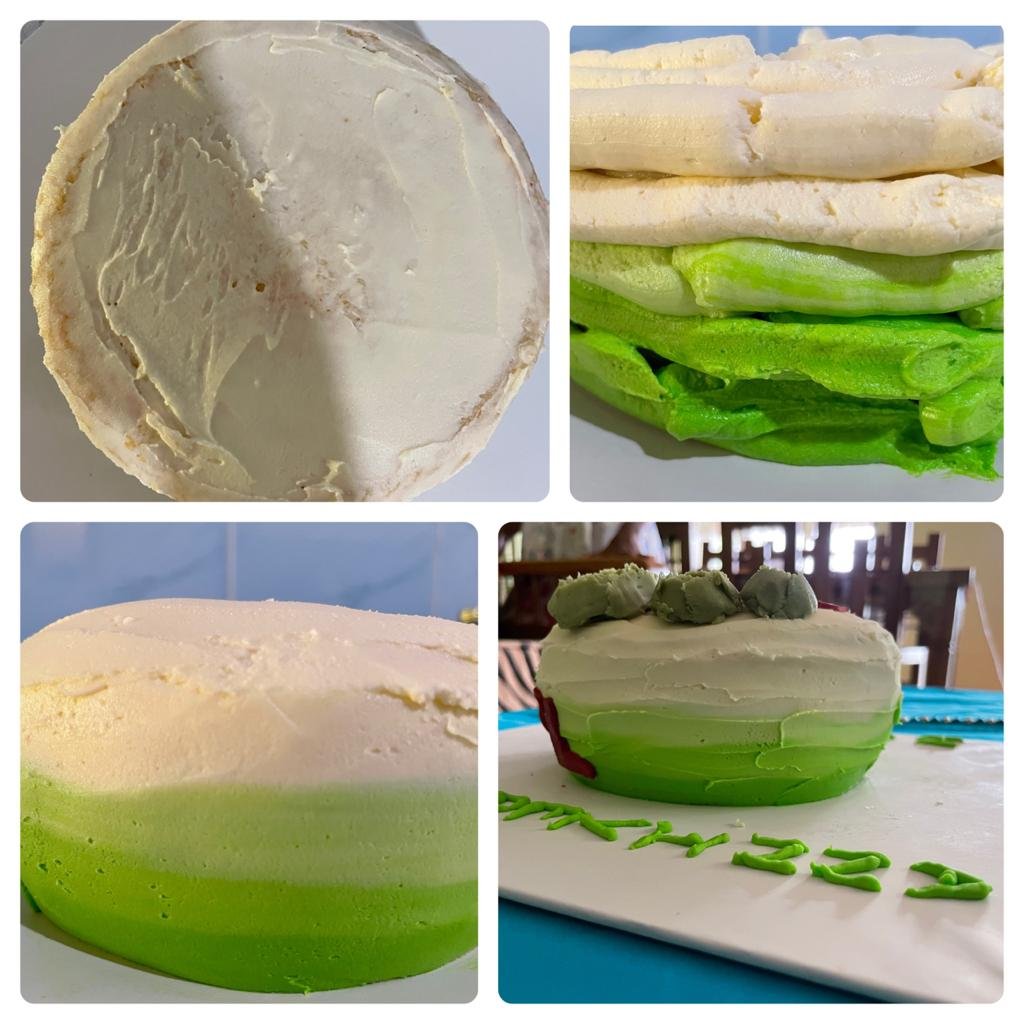 My purpose wasn't neat it completely. I wanted to spread it leaving the marks of the knife. Since my icing spatula is large, I used a little spoon to do that. Then it came out nicely.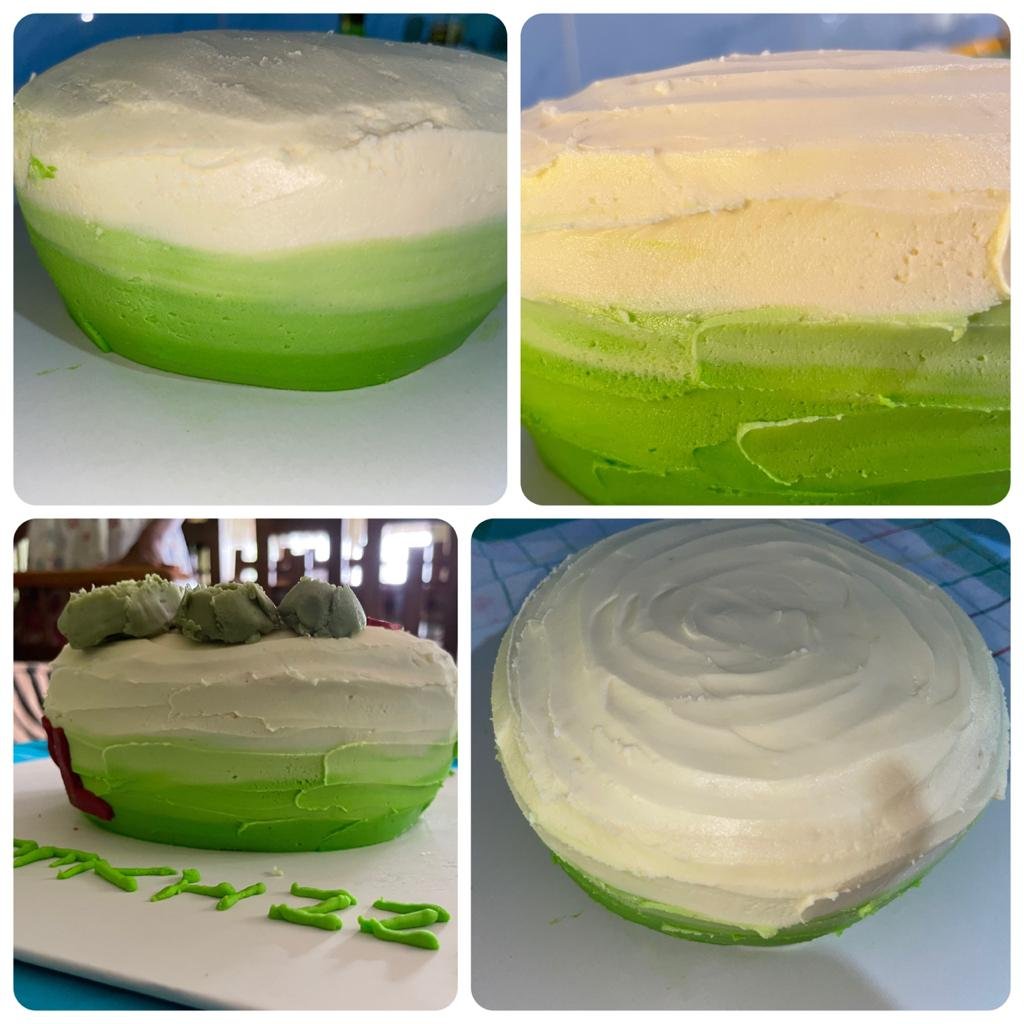 Then it is coming to the finishing. I have made the letters and roses while my cake was baking. I got them out of the fridge and put them on the cake. Since our members will see the cake from the side, I have put "We 💖 SSL" in a side of the cake also.
I have completed my cake decoration after writing "Happy Anniversary". Because I was so excited about anniversary, I forgot spelling for Anniversary and checked it again 😅.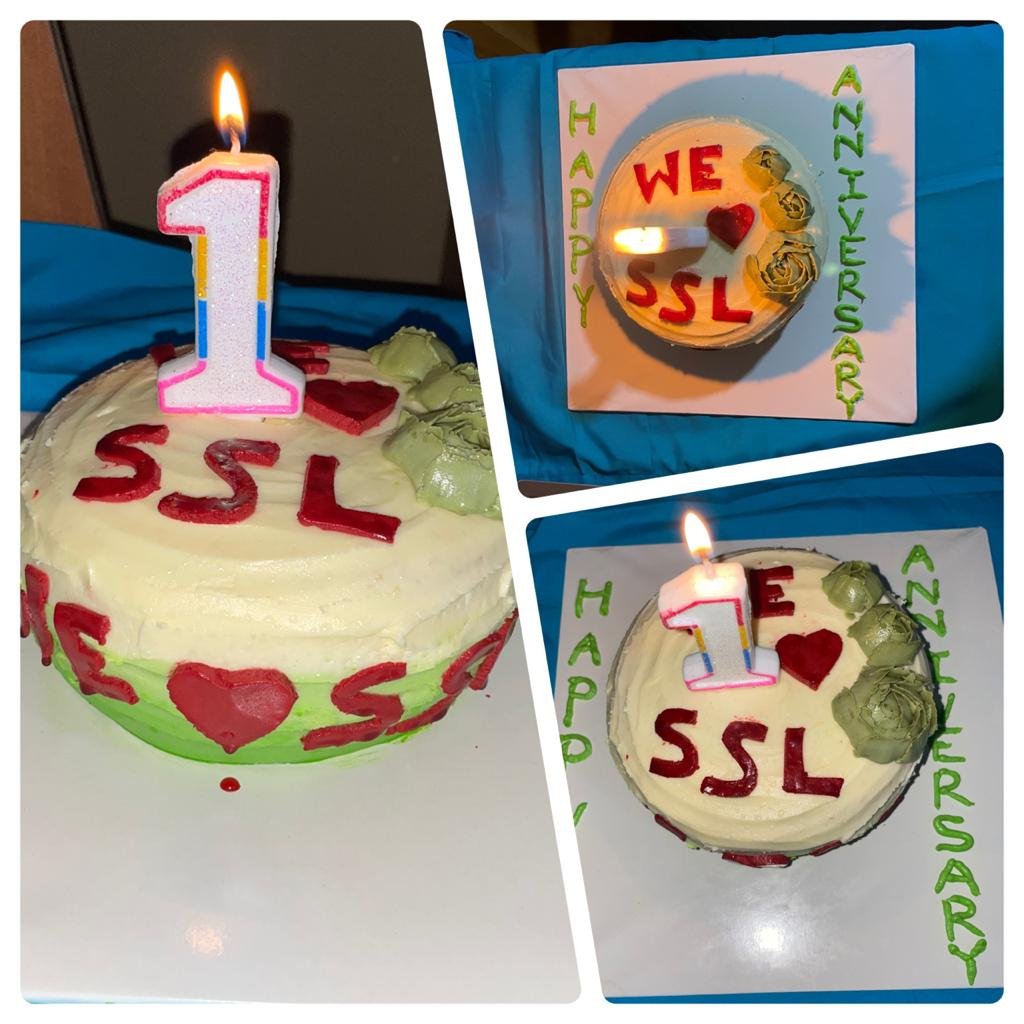 At the end, it looked nice with the candle 😍.