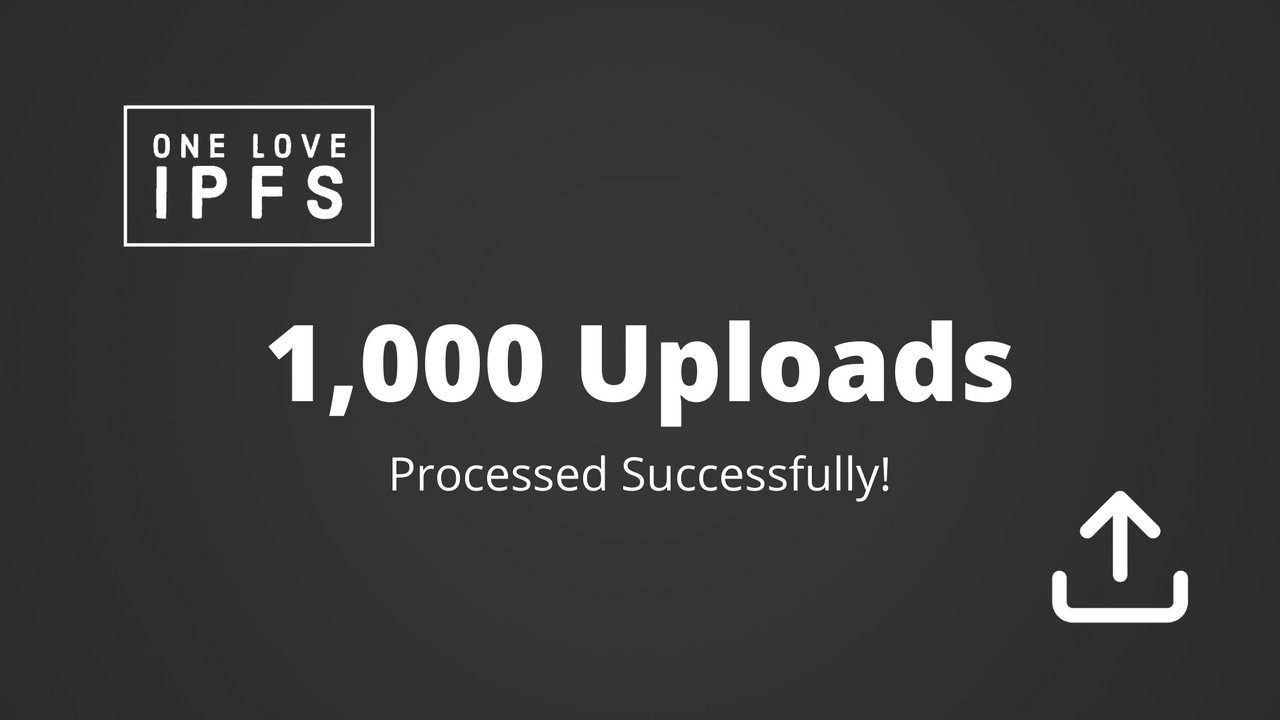 Today we are pleased to announce that our uploader has processed 1,000 video uploads successfully since it's inception on 27th October 2018. Although it took longer than expected, it means a lot to us for handling this many DTube video uploads.
For the record, this video is the 1,000th upload to our service.
These are not all the files we have received, the 1,000 uploads are unique video uploads which only count the number of source video files uploaded to our service. Adding up all the other file types (thumbnails, sprites etc), that would be 3,254 files that are uploaded and pinned to our IPFS nodes around the world, totalling 166GB.
On top of that, 74 of those files are also pinned on Skynet since the v0.9.4 update. These videos are stored on 10 different hosts on the Sia network.
All of this would not be possible without your support in the last 2 years.
---
In other news
It has come to our attention that a closed source Steem hardfork, versioned v0.23.0 (not to be confused with the Hive fork v0.23) is in the works. It is already producing blocks on one of Steemit's witnesses. Looking at the witness details, the hardfork is scheduled to go live on 20 May 2020 14:00 UTC, just 48 hours away as of writing this post. The hardfork was not announced anywhere on their blogs either.
If the hardfork did get pushed through on the Steem network without releasing the source code for anyone to audit, we will be unable to accept STEEM/SBD as we have no technical details regarding the upcoming STEEM hardfork. Therefore, Steem support will be disabled on our Shawp payment system if this is the case, which means only HIVE/HBD will be accepted while we are working on adding more payment options to Shawp.
For now, you can sign up for our hosting service and purchase some hosting credits with STEEM/SBD/HIVE/HBD at https://beta.oneloved.tube. If you have any questions, feel free to ask on our Discord server.