Assalam u alikum beautiful people welcome to another diary post..
Without any try of starting point let's start the post. Actually I am not good at making of a start of a post, to get started with a good starting to get engaged with the audience of my posts on Steemit and the Steem Pakistan community. It is true that I am not very good in English language and writing but I am good in entertainment, I like to make entertainment with words and I like turning the post into comedy post. I am master in it or not this actually not the question 😛.
On the other side I am serious person in life and daily stuff. Such as for steemit platform and for my career and studies. I am doing my best and giving my best to steemit platform, like in last week I invited my 3 cousins on steemit and encouraged them to make a good introduction post for being verified. They are @sardar-sami, @adiisardar111 and @nabeelsardar. I wish them all the best, and I am with them in any confusion they find, in any matter on Steemit platform. I am trying to invite and encourage more of my colleagues, friends and relatives.
If we talk about my career and studies I am studying in 12th standard. It will not wrong if I will say that I will pass 12 in 2 months and get a degree, inshallah. Because my papers are started from today and I was wondering for these in last week. I checked the roll number slip today and I found the book, the exam was about. Then I studied for 1 hour and started preparing myself at 2 PM. Our paper started at 2:30 PM, I ended it at 4:00 PM. Here is the photograph of paper that was my paper today.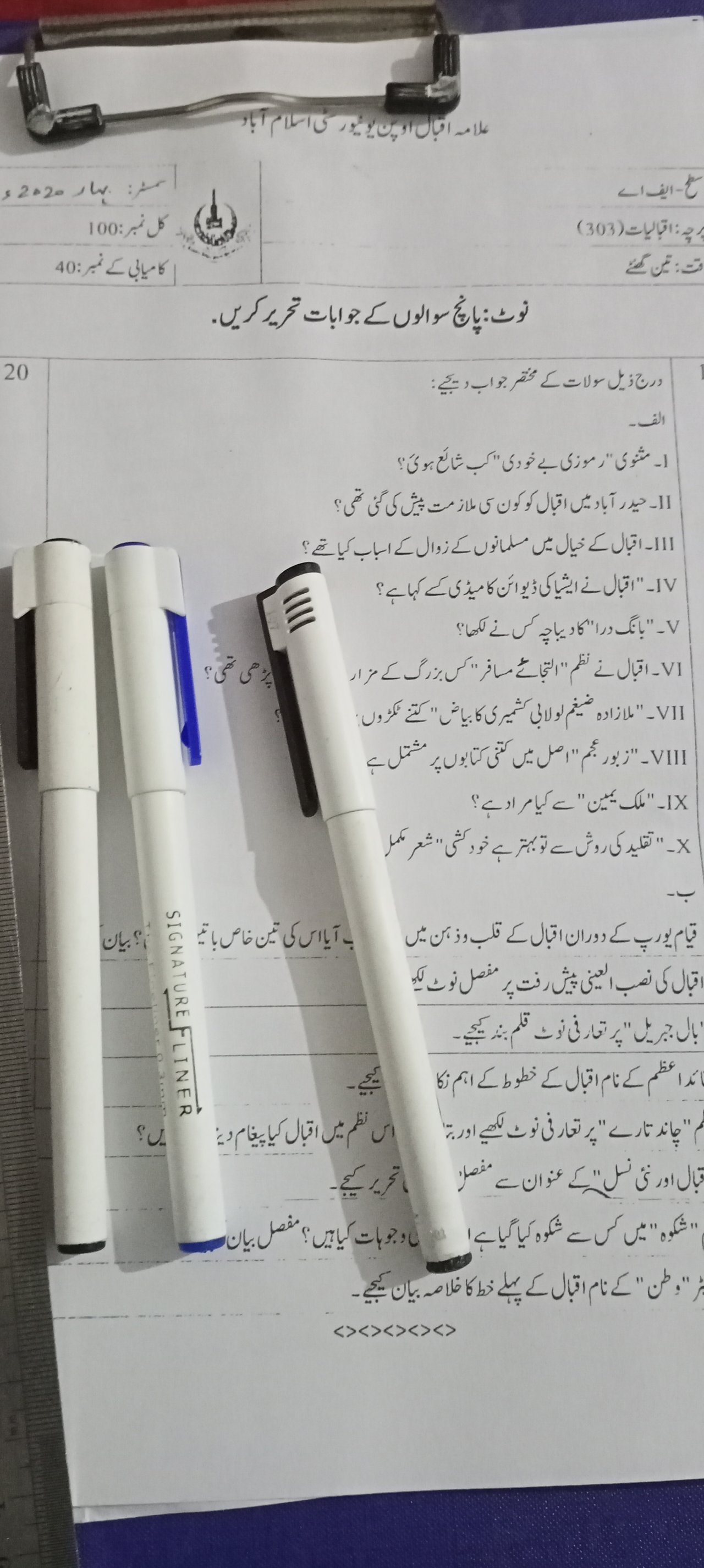 I tried to complete it with my 100% after studying for one hour in the year. I believe that I have done my work now Allah bless me and I will get clear the exam.
Another thing happened my center is opened again from yesterday, it is another important thing I have to do. There is another important work I am working on, I will share that if it will done.
Dinner:
I have plan for dinner, that I will do dinner in home with family 😂. Now I am trying to write a good diary post and I pray for a good success of everyone's (including me) every post.
---
Here the diary needs and end. I will try more quality and length next time. (Inshallah)
@abdt
! CC:
@steemitblog
@steemcurator01
@steemcurator02