In Favor Chess, there is a reserve where you can add extra pieces to complete your setup. It allows for armies with more than 16 pieces. Unfortunately, it seems to limit certain army types because of the ability to get a very large number of pawns or other cheap pieces and slowly creep forward.
In 1.05, the planned change for this is to allow up to 2 pieces to be added to the reserve instead of 8. In order to still allow these armies to exist, especially in extended army battles, there will also be a new army-building token similar to Elitism and Duplication added: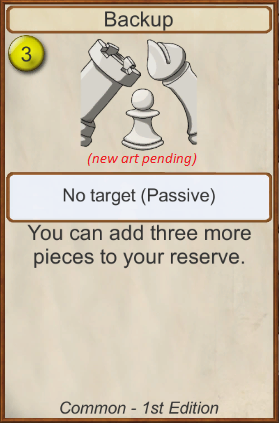 In the future this should make setups like the notorious 11+ Maniac army less crushing. (although Maniac itself is also going to cost more).