Chess Evolved Online and Favor Chess both include an in-game AI that can play the game against a player, but what happens when you play them against each other?
Neither AI is particularly strong compared to traditional Chess AIs, and if someone wants to see them get crushed by Stockfish or something I might do that later. For now this is a somewhat fair fight. Both games can be made to have similar rules. For the exercise, both games will be running and I'll use the moves the AI plays in one game against the AI player in the other window.
This version of the game is on Favor Chess 1.04, which has not yet been released and adds the very important feature to disable domain victory in custom games. It also improves the Favor Chess AI in some ways.
Rules:
If the game ends in either game, it counts as a win for the player who won on that game or a draw if one game declares a draw.
Domain will be turned off in Favor Chess.
No game clock.
The game will use a normal setup because both games include copies of FIDE chess pieces.
Favor Chess Settings:
Game Version - 1.04
Ai Skirmish mode
Time Control - Unlimited Game Clock
White Player - Ai
Domain Victory - Disabled
Ai Difficulty - Level 6 (Hard)
Army Used:

Chess Evolved Online Settings:
Game Version - .53b
Combat Training mode
Ai playing as player 2
Army Used: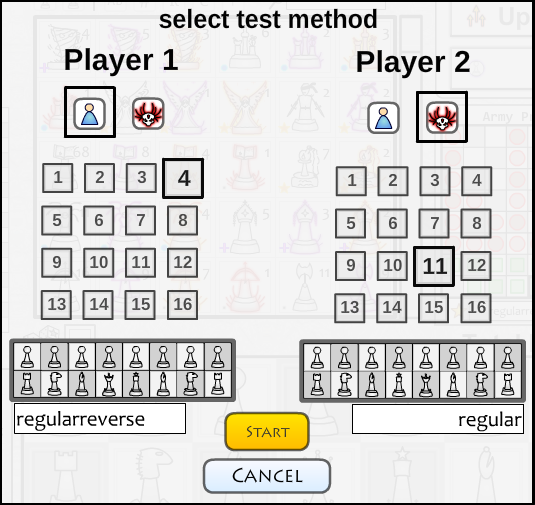 I won't offer many spoilers in this text... But it was a real battle.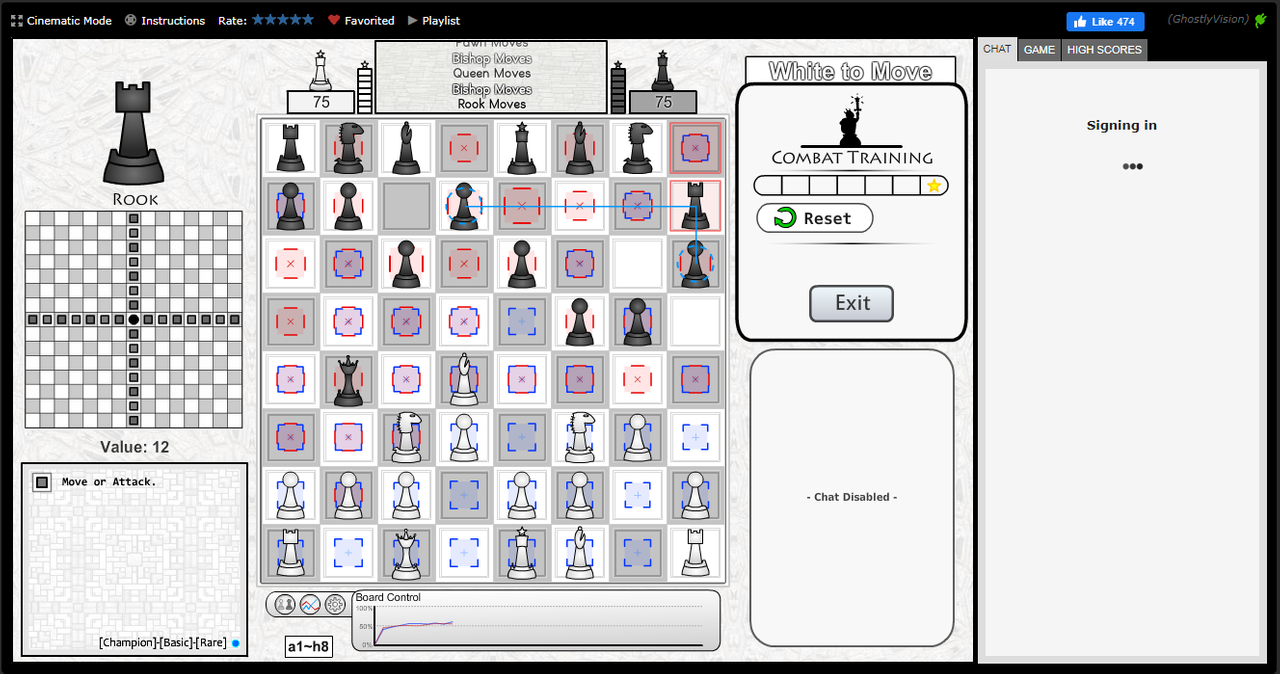 This is the full game recording: