Ai Showmatch 2
The second round is ready! This time, the games were played in a best-of-three and a slightly different army was used. In order to see all the rules for the first round you can view the first game's steemit post (all of which except the army used carry over) Game 1 Post
This time the army features a queen instead of a bishop, so it's a little more power on the board to work with for both sides. It did actually result in more dramatic games.

In this video I show both of the game windows, which is good because sometimes the game can end in CEO before it does in FC. The previous video only showed the Favor Chess viewpoint. For the exercise, I have one window open with each of the games and use the moves the AI plays in one game against the AI in the other game. I've also edited the video a little to make watching better and keep track of the score between rounds.
Version .54 of Chess Evolved Online improved the AI in the game in some ways, and it makes a few stronger moves. There were no dramatic changes since .53b, aside from understanding more attack and piece types that aren't part of this showmatch.
Rules:
If the game ends in either game, it counts as a win for the player who won on that game.
If the game ends in a draw in either game, it counts as a draw.
Domain will be turned off in Favor Chess.
No game clock.
The game will use a slightly modified chess setup that replaces the queenside bishop with another queen.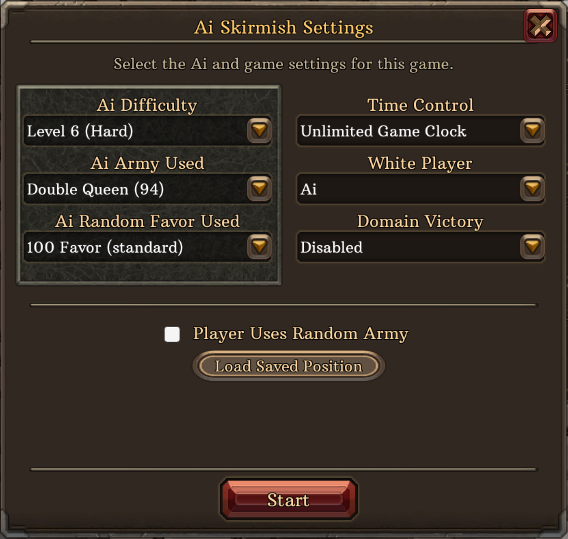 Video of Match