With the new patch and the massive re-balance in CEO .54, a lot of armies have been hit very hard. Honestly much of it was fairly easy to see coming with how many times it was mentioned certain things were getting nerfed... This army I made for the express purpose of abusing low-cost stuff got wrecked the hardest out of my lineup:


The one I'm probably saddest about is poor PushMania, an army I made to use tigers and harpies. It was hit in .53 and then again in .54, which I wasn't expecting really either time. (aside from the knight price)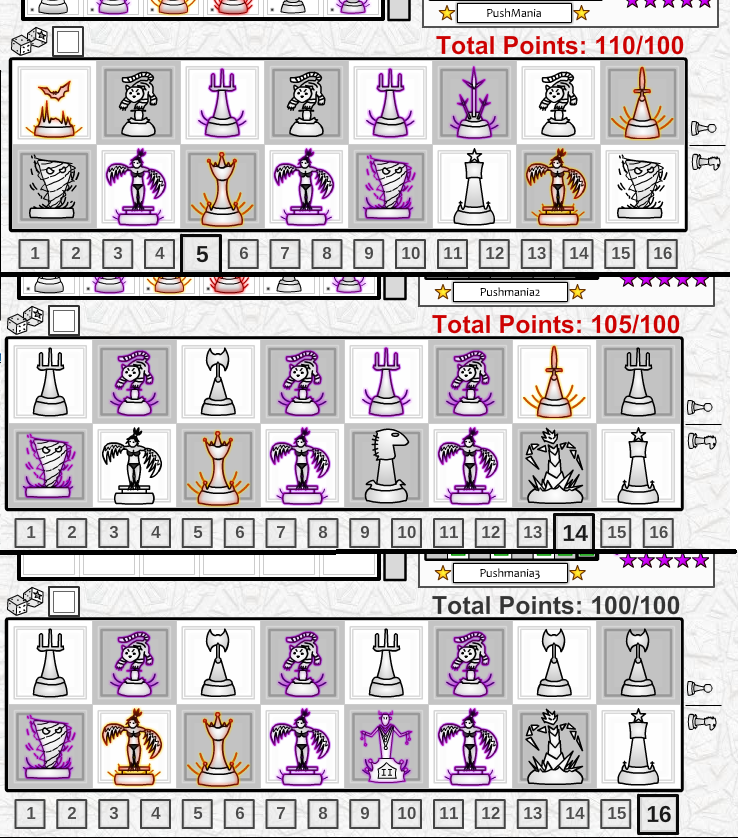 I made PushMania2 after 1 was nerfed, and now the newest incarnation I made today that is untested is PushMania3. Fingers crossed that stuff doesn't get nerfed in .55!
Which ranked play army of yours you ever used in .53b was hit the hardest?
All good things must come to an end.