Here are four weird paladins. This is a low-effort Random Thread but at least it should mean something.
Weird Paladin A is a dragon with Omni Swap as the paladin line move. If you think this costs 10 then you are probably awetalehu.
Weird Paladin B has ranged destroy, very useful but more like chastity.
Weird Paladin C is awkward to move but should be super powerful and unbound.
Weird Paladin D is a paladin trying to angel, it kinda looks like a cross moveset-wise.
IMO I'd use D or A if all were valued the same if all were valued the same.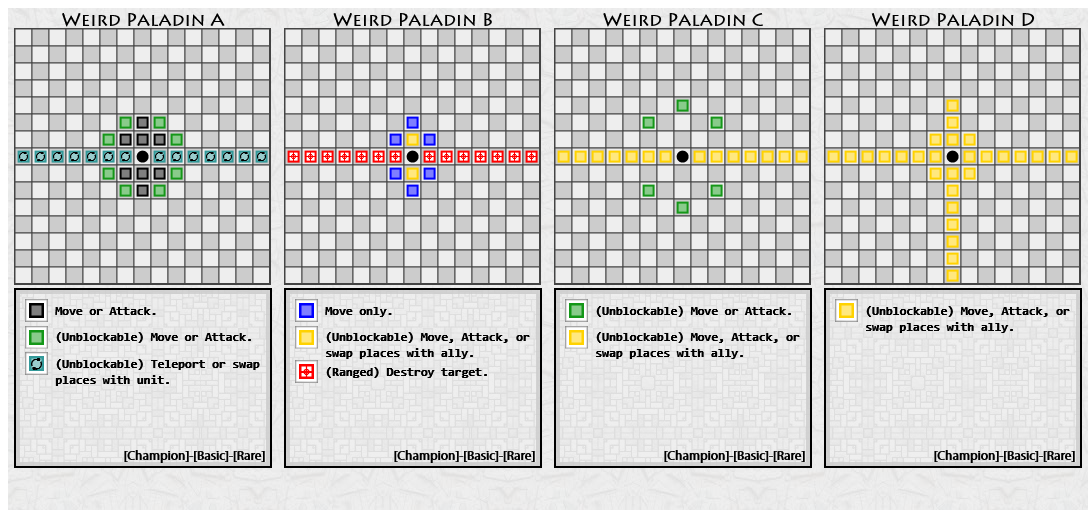 The first four people to give feedback on these units and cost these units will be awarded 20 RP.