BOSTON TEA PARTY / DON'T TREAD ON ME - SILVER ROUND
This patriotism of this silver round is needed today.
This unique piece of art is from the Money Metals Exchange.
BOSTON TEA PARTY - Reverse
These days, the people must have the resolve of the "Boston Tea Party".
On December 16, 1773, in Boston Massachusetts, USA, the Boston Tea Party was a protest by the Sons of Liberty. The focus of the protest was to defy Britain for taxation without representation. In this defiance, the American colonists dumped tea that had been imported.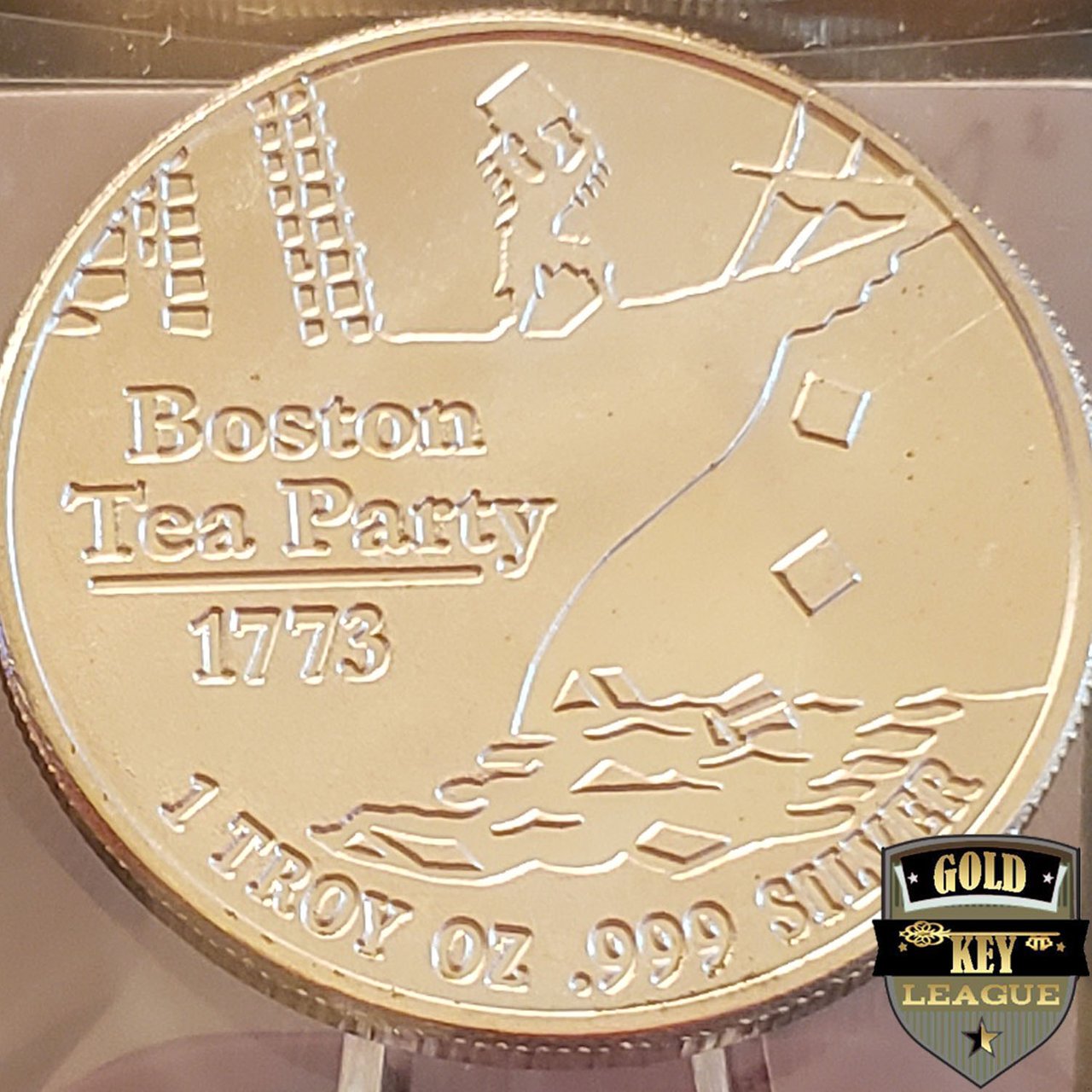 DON'T TREAD ON ME
These days, we must remember the spirit behind the Classic "Don't Tread On Me" symbol.
This symbol was designed during the American Revolution in 1775. It stands for liberty and limited government. It represents a rebellious attitude, generally against an over-reaching government.
BOSTON TEA PARTY / DON'T TREAD ON ME
Photo taken by me . . . . .
.