Another Night At The Bench!
It's been a few days, had to wait for some silver to come in. I did manage to find a guy who makes 3d molds. Now I picked one up to try him out and today I orderd 3 more molds from him.
The one I poured tonight was a little chunkier than I would have liked but it does have a good feel to it.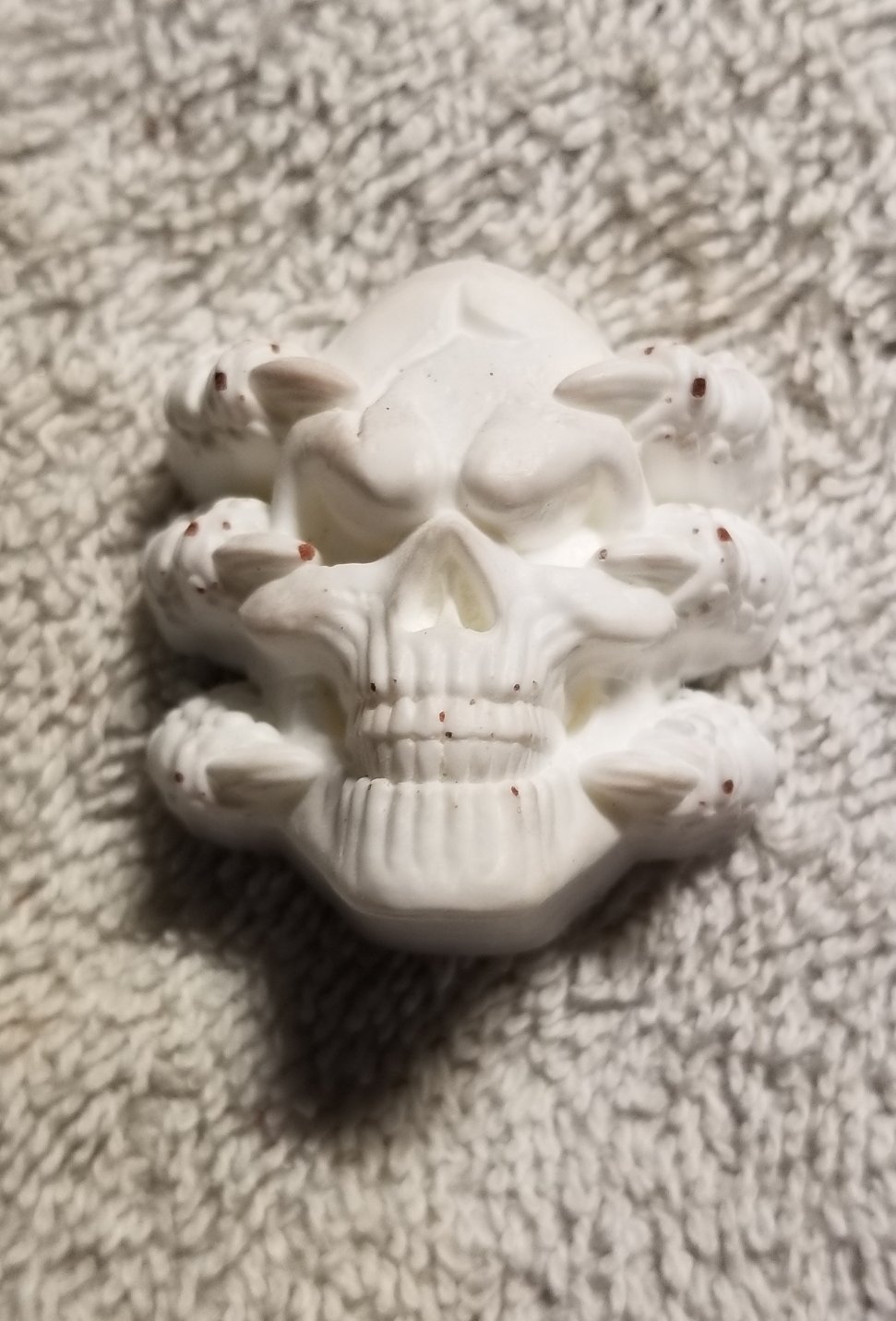 It case your trying to figure it out, its a skull in a dragons claw. I know, its a little out there but the detail is pretty good.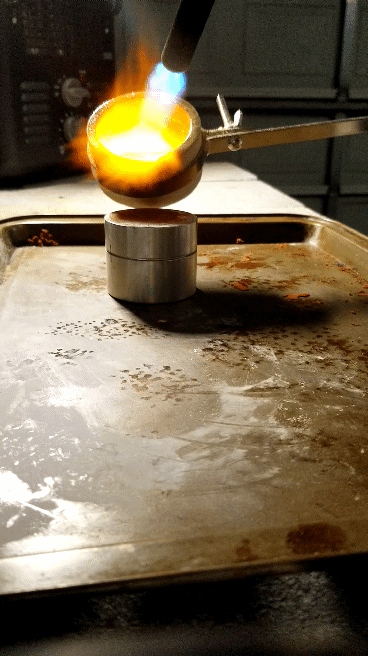 Now as you can see, I probably should have used some bigger rings. This is the 1st time I seen flames come out of the center of the rings. But lets see if it came out.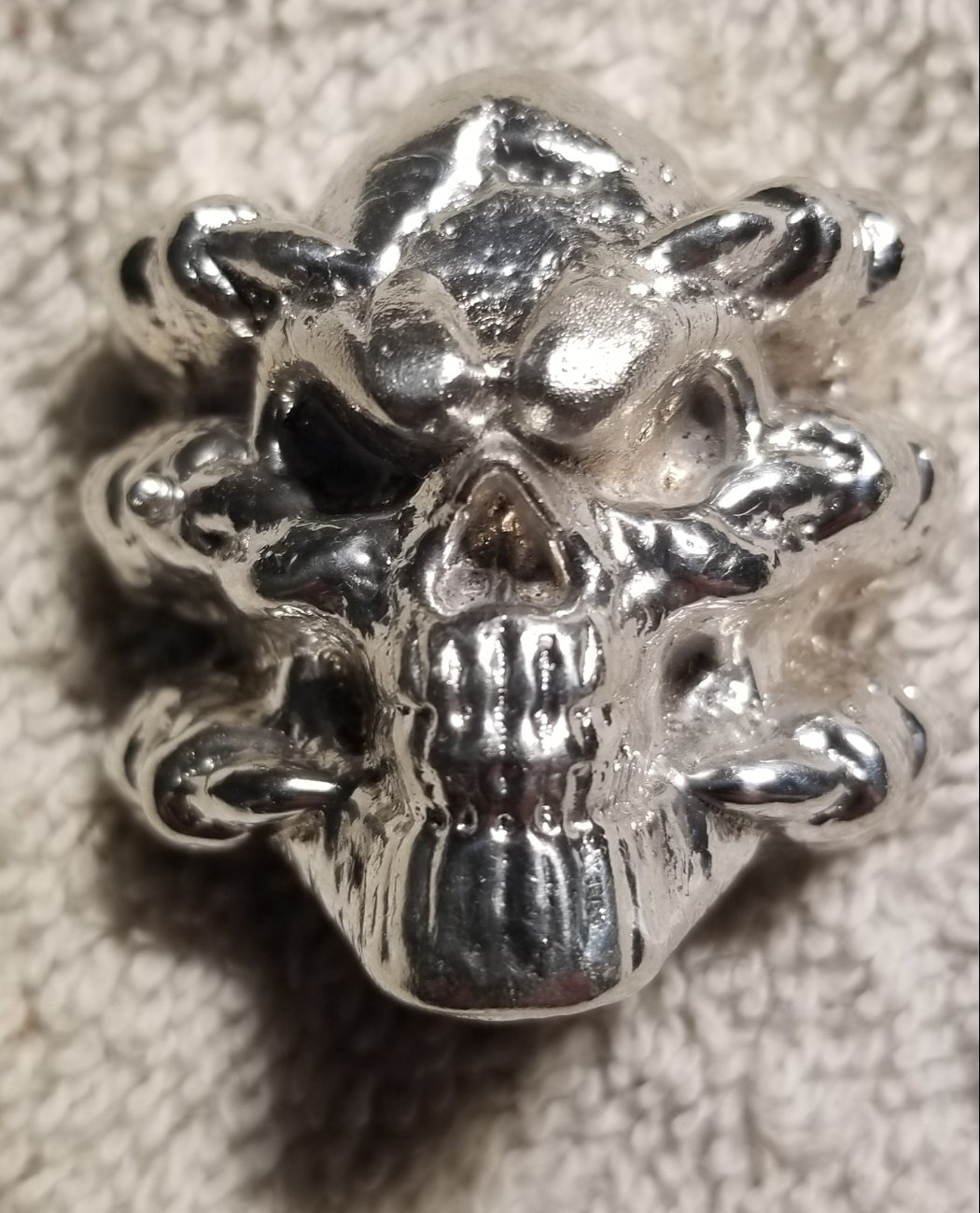 Not to bad at all, be right back, lets clean it up and weigh it.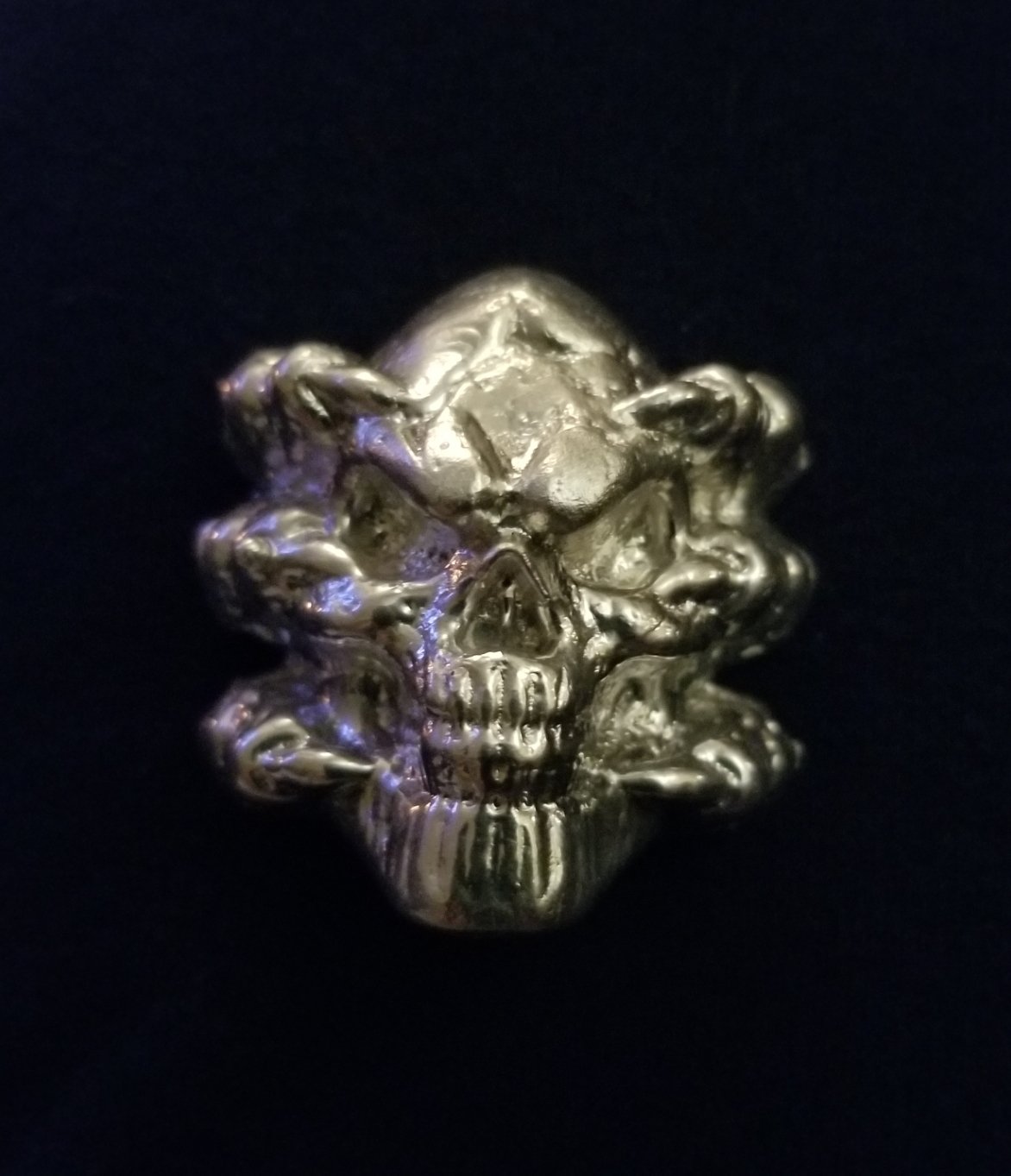 Wow 3.92 ozt this thing is a chunk.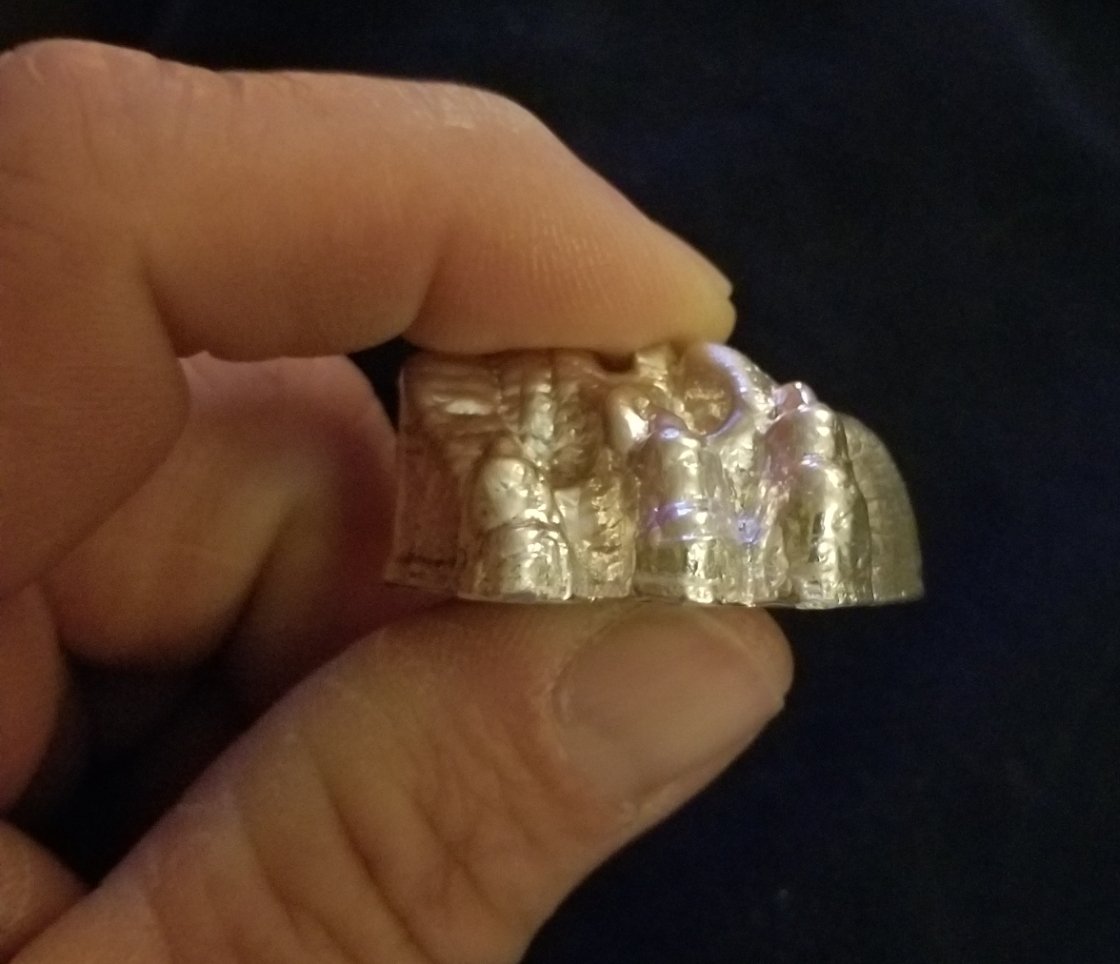 Oh look twins!!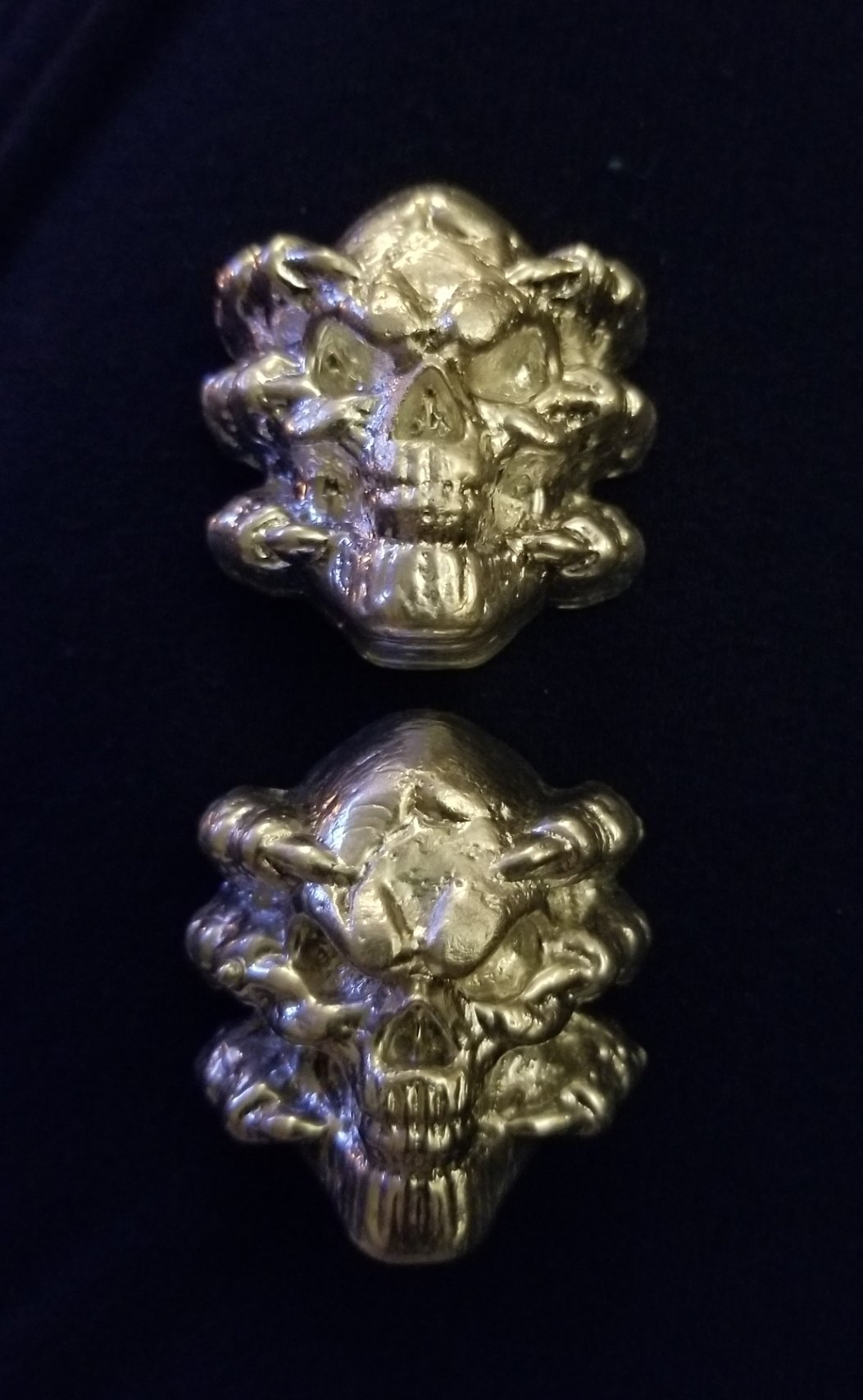 Second pour weighed in at 3.98 (well call it 4)
Well stay tuned, got 3 more different skulls molds coming.
Stay cool and stay stacking!!!