Up until several years ago, I was just merrily along the path of a typical all American girl.

Wait... what is a typical all American girl?
Do I even know what that is? I know I am an American and go through a journey in life here in the U.S.
So I looked it up on the internet, and this came up:
Source: Yahoo Answers: Can you describe an ALL AMERICAN GIRL?
And I was saying before I got distracted...
Silver Stackers on YouTube
Five years ago I came across a YouTube channel of a guy who goes by the channel name Silver Fish that led me to Silver Slacker, HiHo Silver, Salivate Metal, Big Stack Mcgee, Silver Diva, LadyLiberty Stacker, and maybe ten more YouTube channels of Silver Stackers.
They had one singular message: Precious metals stacking is a good way to preserve value and build wealth.
In their videos, they'd show their precious metals (silver, gold, platinum) acquisitions, review the coins or the bars, and at times, they'd upload full stack videos that shows their entire horde of silver and gold.
Bitten by a Silver Bug
It was then that I realized that I want to do what the Silver Stackers are doing!
I want to accumulate things of value and not
handbags, pairs of shoes, clothes, make-up, collectible bric-a-brac, towels, bed sheets, house decor, TVs or latest gadgets, appliances, pots and pans, china,
or whatever new thing that is being sold by advertisers for me to buy because I "need" it.
A silver bug with real value.
Let me show you a hand-poured silver bug.
Silver Bug
Silver art poured by @dixiesilverminer, 1 46 ozt, .999 Fine Silver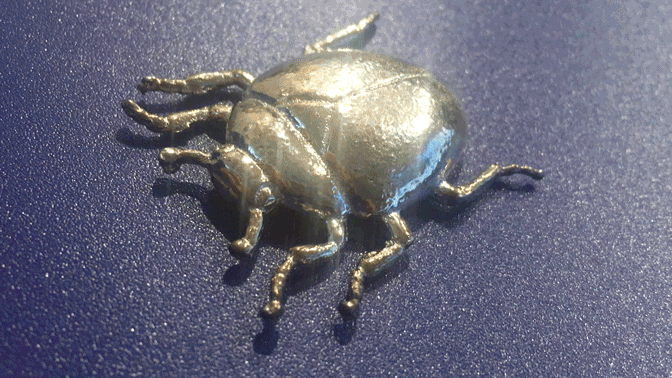 ---
Beautiful finish!The legs are fire painted and with

gold colors and hues of green and blue.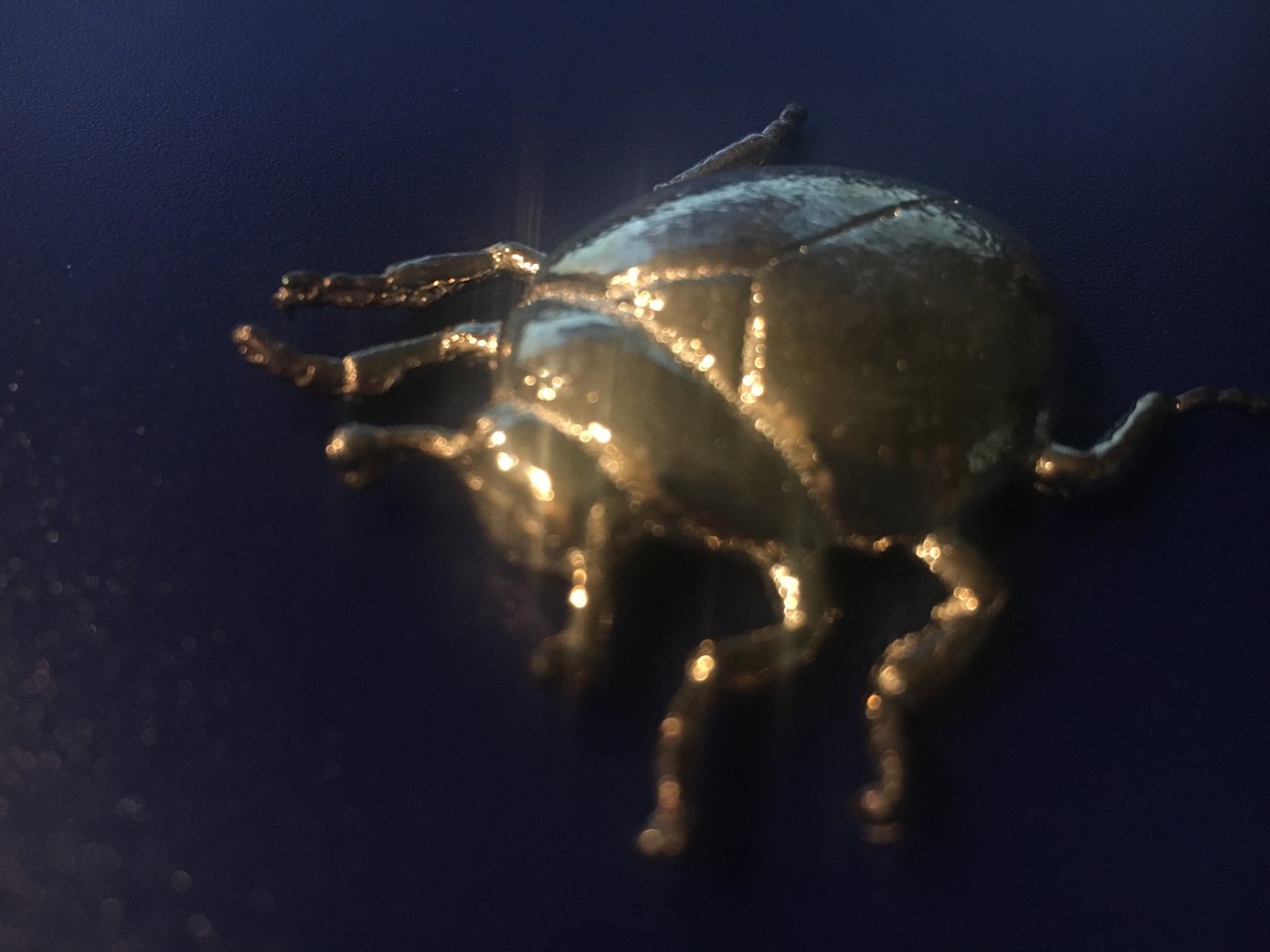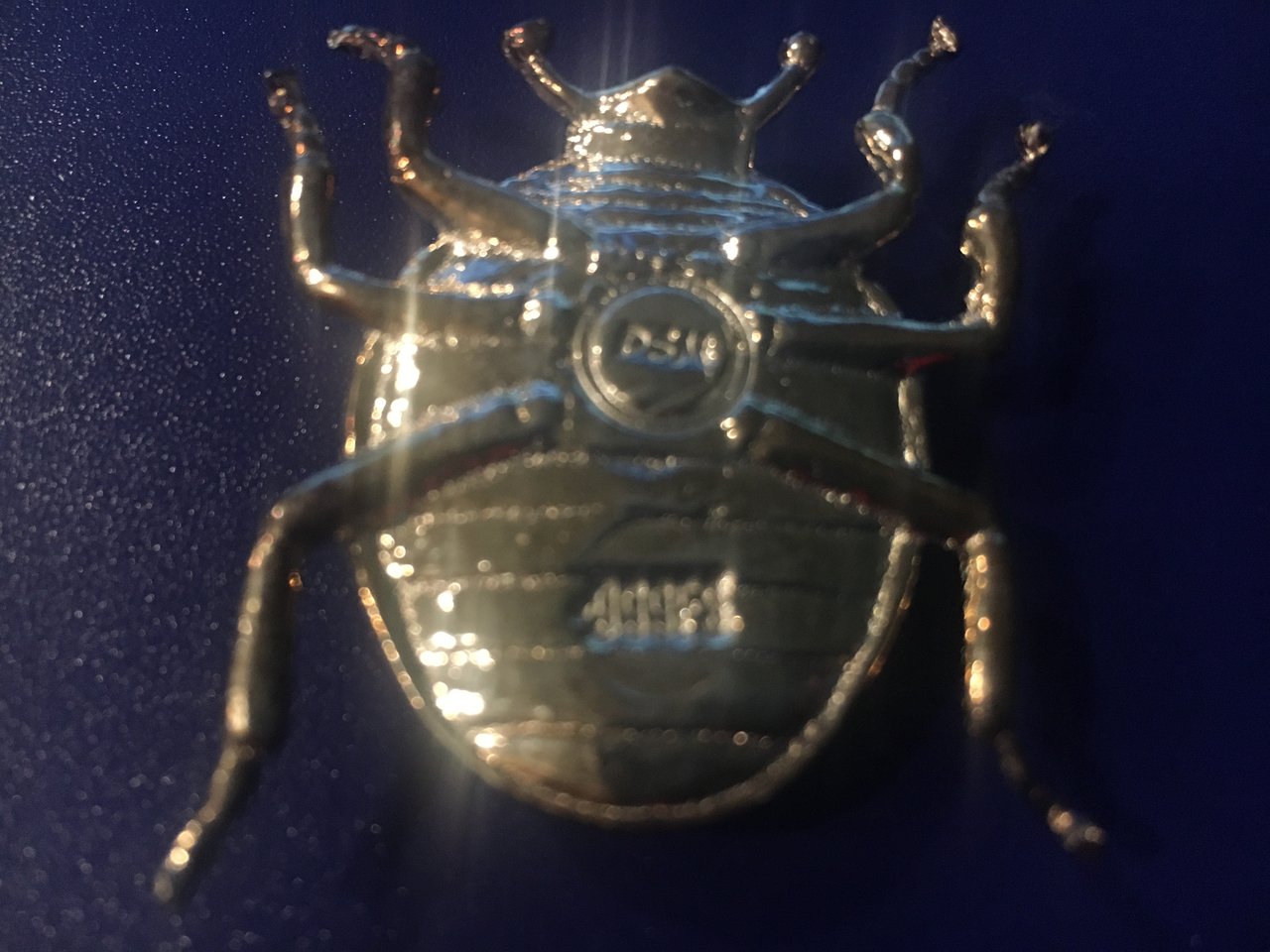 ---
This is the first pour ever made at their New Shop in Georgia, and makes this a special commemorative pour!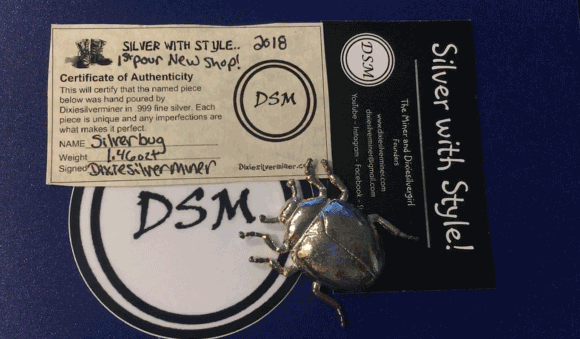 😍#ilikeitalot!!! 😍
I hope you enjoyed this article and knowing a bit more about me, as much as I loved sharing with you.
All photos, gif and videos were taken by me using my iPhone6 unless specified otherwise.
Thank you for stopping by to view this article.
I post an article daily, and I hope to see you again soon!
Hugs and Kisses 🤗💕💋!!!!
---
---
@silversaver888 is a proud member of #silvergoldstackers.
---
#TeamUSA is a growing community of quality-content people from the United States or those living here. Check us out on Discord!

---