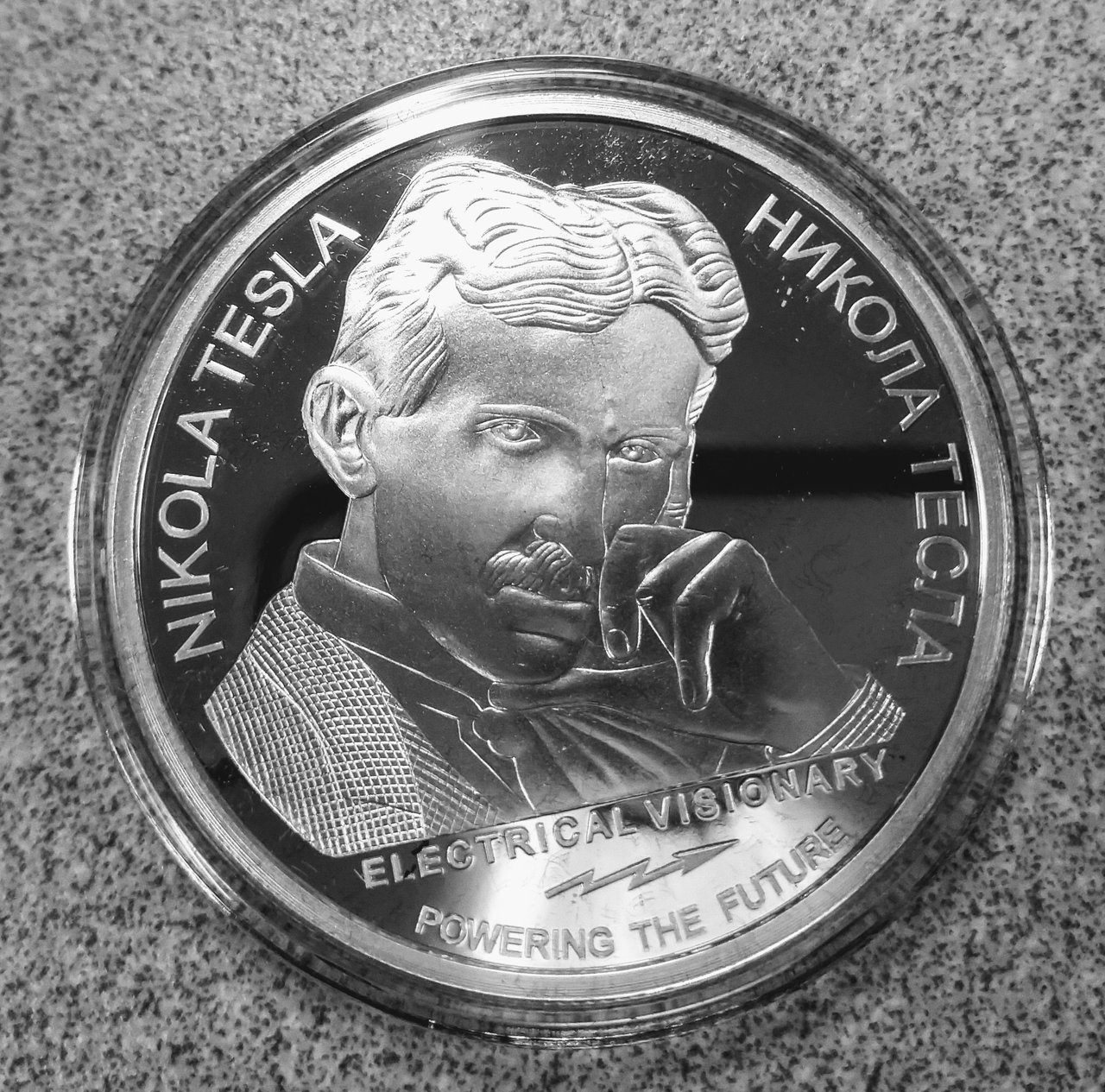 I was waiting to see what the 2020 Tesla round would have on it. Turns out it is the invention of the X-Ray. Let's first have a look at the 2018 and 2019 rounds in this series.
2018 Lighting the World
This beauty showed one of his greatest inventions. The Induction Motor and the beginning of AC Power.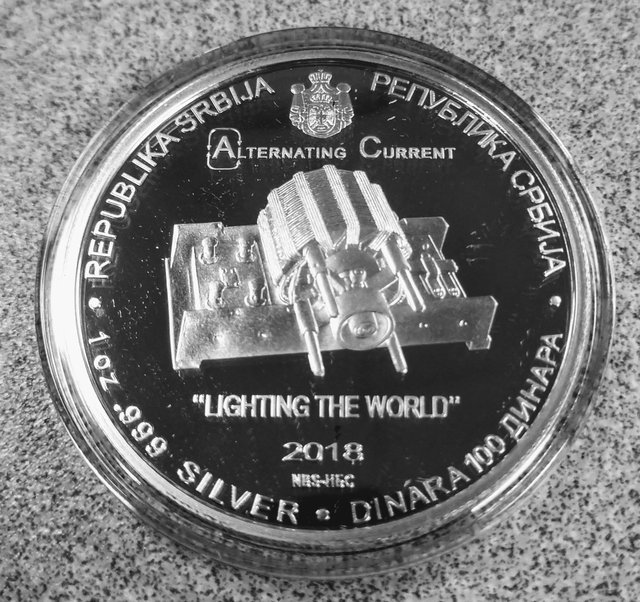 2019 Wireless Transmission
The 2019 coin featured his invention of Remote Control. It marked the 120th Anniversary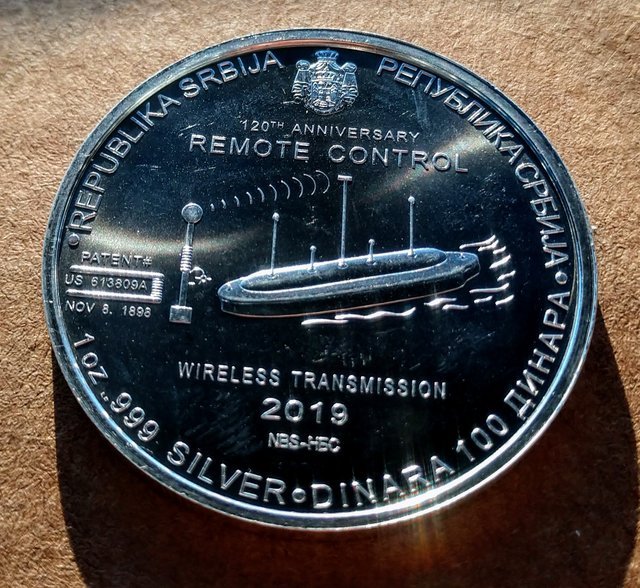 2020 ShadowGraph
Tesla was one of the greatest minds to ever live. The 2020 coin features his invention of the X-Ray machine. Have a look at this! (Haven't taken it out of the Apmex bag yet. LOL)
Here's some info from Apmex on this coin.
Obverse: Features an iconic image of Nikola Tesla with his hand resting against his face. Below the image is the inscription "Electrical Visionary" and "Powering The Future". Near the outer rim of the coin is Nikola Tesla's name in English and in Serbian Cyrillic.
Reverse: Features the Republic of Serbia coat of arms centered above along with a highly detailed image of one of Nikola Tesla's greatest inventions: an X-ray image of a hand. Additionally each coin displays the weight, purity and Silver content along with the date and denomination.
---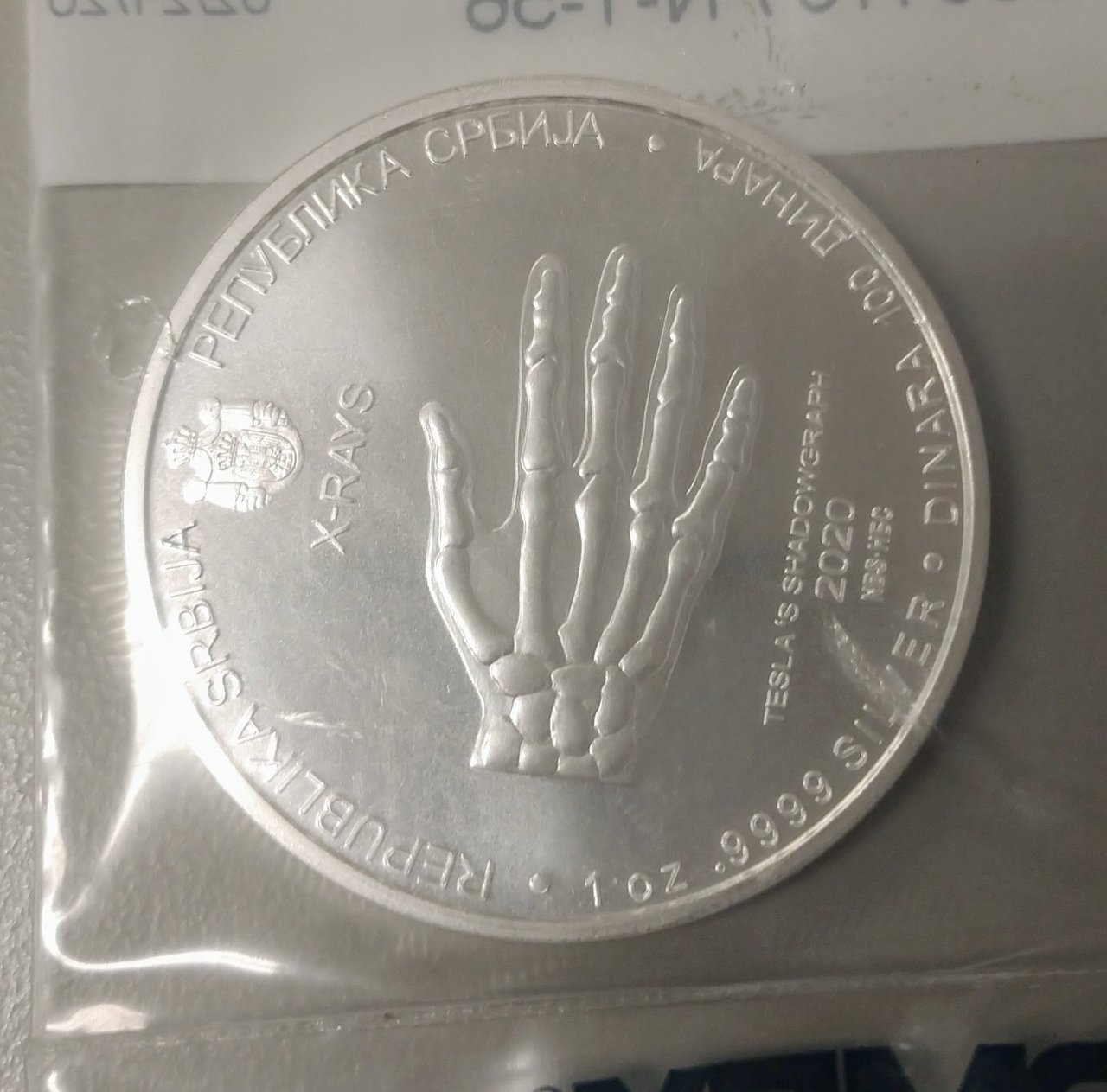 ---
This series has a bit of a premium. Only 50,000 of each round was produced in BU and another 3,000 in proof. I've got enough boring coins/bars for weight. These are fun to collect and have appreciated nicely so far.
Do you collect this series? Do you know of any other cool coins like this? Let me know below.
---
Proud member of #steemsilvergold.