Assalam o Alaikum (Hello) (Hola) to you all amazing steemians!
Greetings and best wishes from my side!
It's been a long time since I posted any diary game post. Let's start it to be back in the game.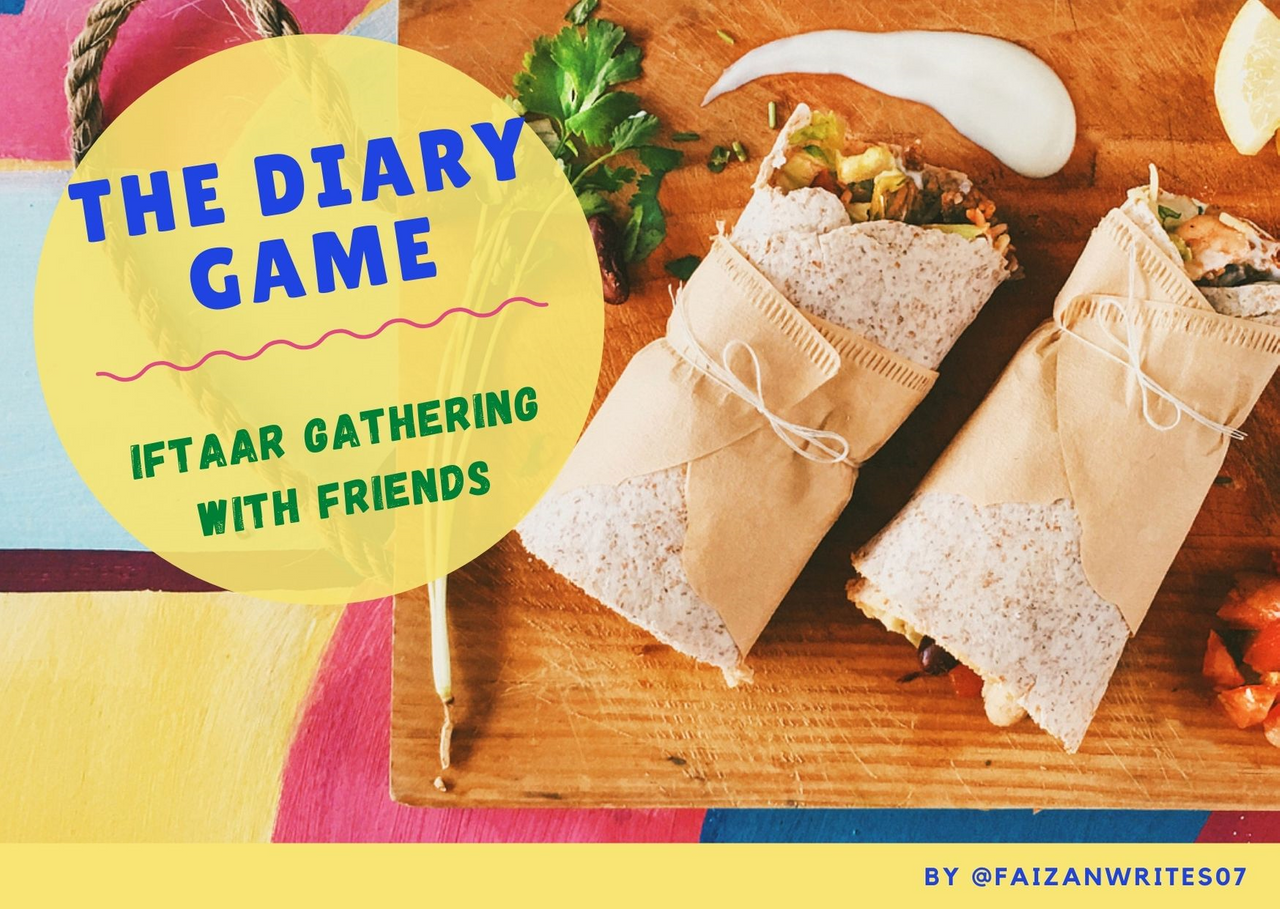 "edited in Canva.com, using free to use template"
Today, my day started from the holy practices of "Sehri" and then Fajar prayer. After that, I slept and set an alarm to get me up at 7 am as my office starts at 8 am, but when I woke up it was already 10 am and I didn't even listen to my alarm once. When I check my cellphone it was quite late for my office and I was thinking "should I go to the office or not" and my last decision was like, Just take a leave today :) and I did email for leave to our HR. But then I realized it was our plan day today with my office colleagues (who are more like friends) and I didn't want to miss it. This gathering was planned for so many days and if I miss it friends will always make fun of me as a last-minute runner from the gathering. Then, I called one of them and asked "are we going today?" and he replied "Yes", I said "ok, I'll be there" and then I went office at 4 pm to be in the gathering.
In-office they all were waiting for me and another friend of ours. when we reached there, we planned our gathering and food items for Iftar. After quite a time we decided about the place and food items to be ordered and picked before we go to the spot where we would be having Iftar.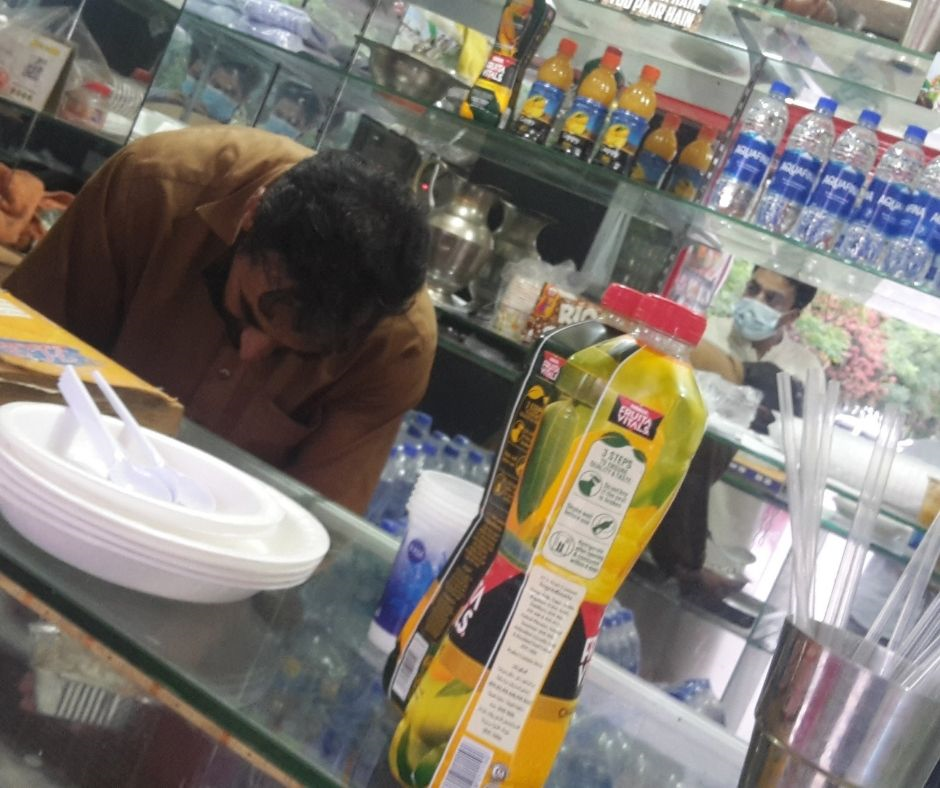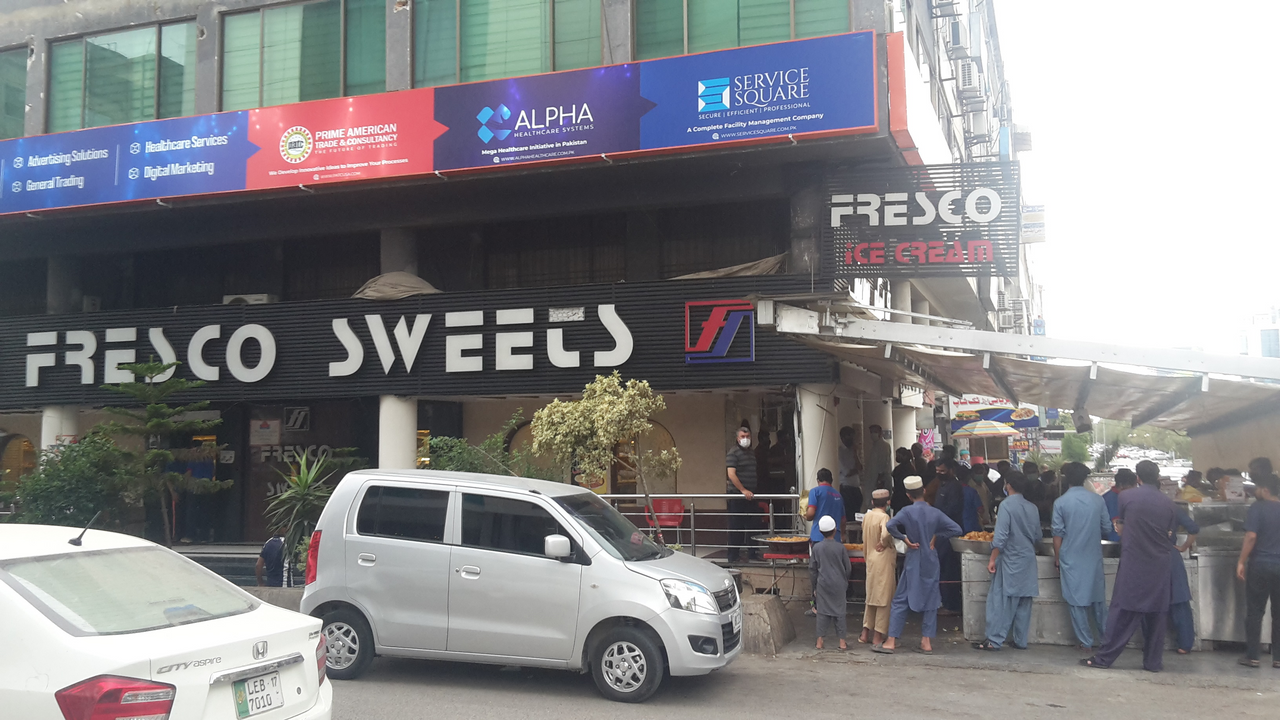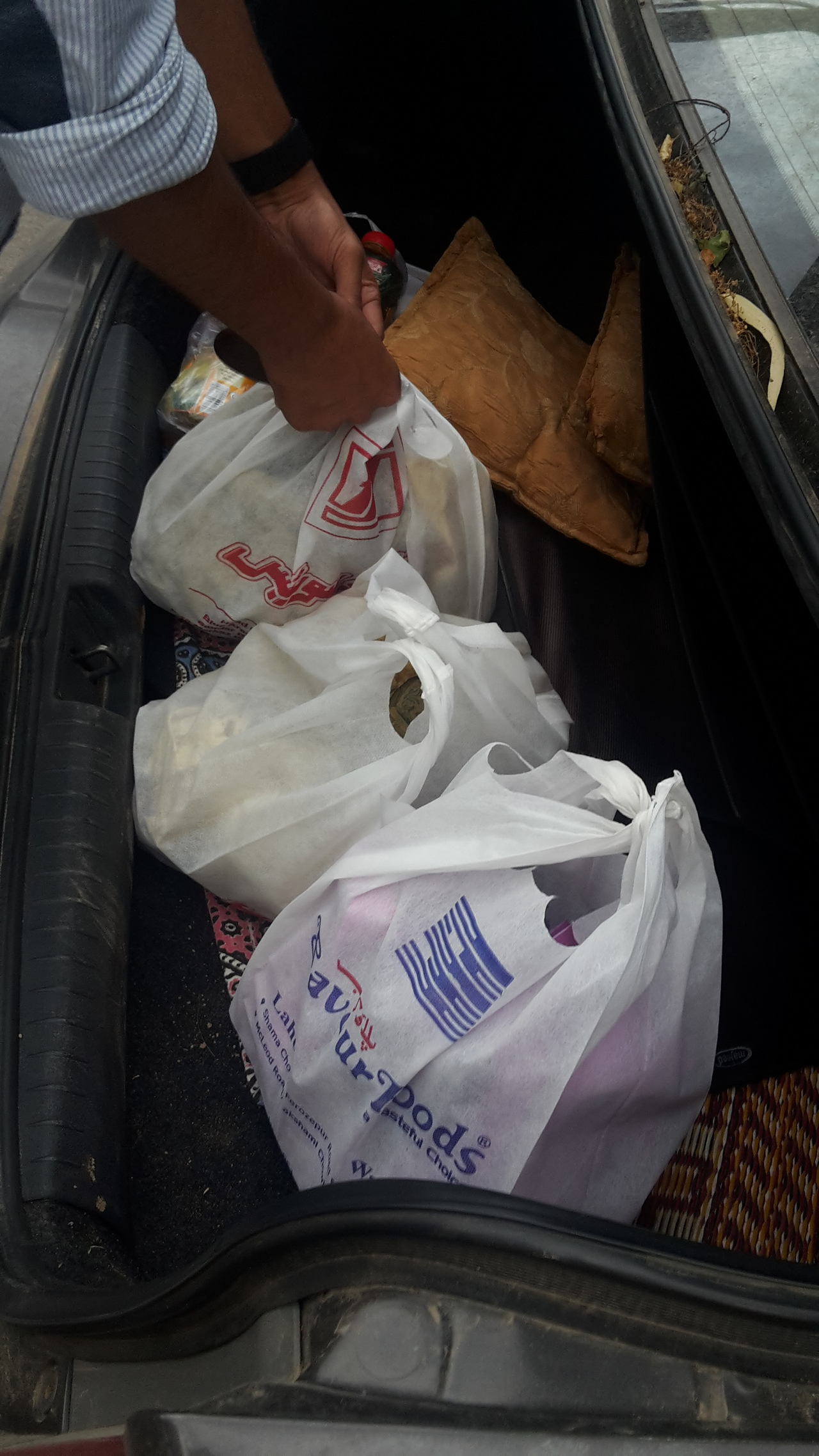 We ordered some food from an online app and decided to take the rest of the list from the Blue area as we had to go through there. After receiving the online order, we went to the blue area and picked all the remaining food items for our Iftar. We were 6 friends and all divided in 2 to take different items from different places around there as we were a bit short of time.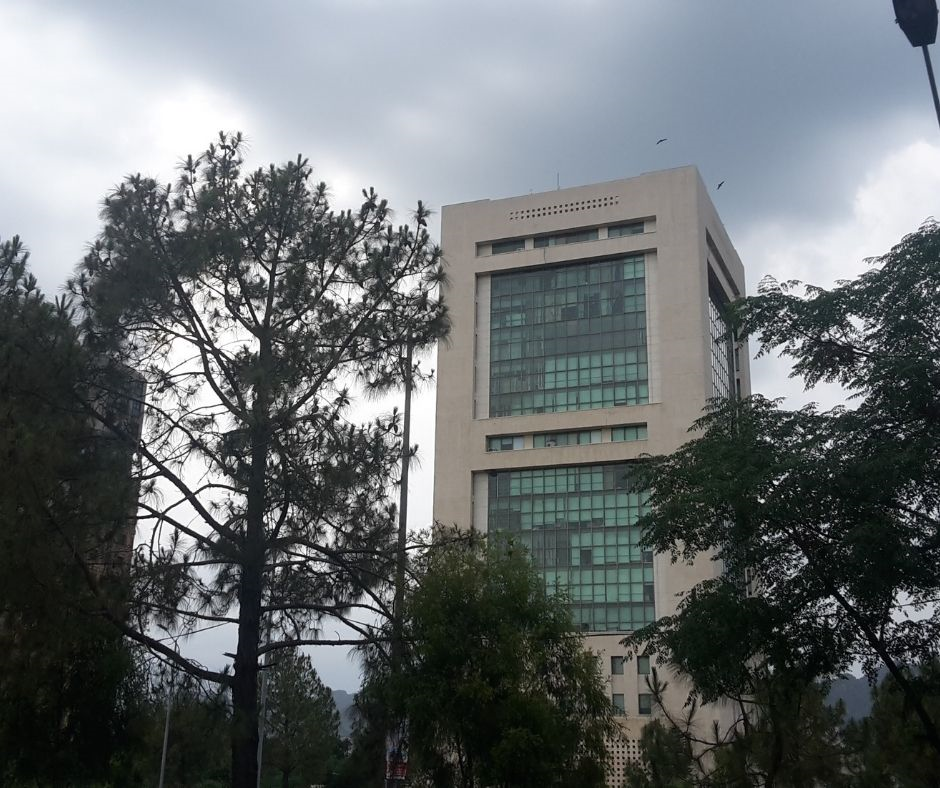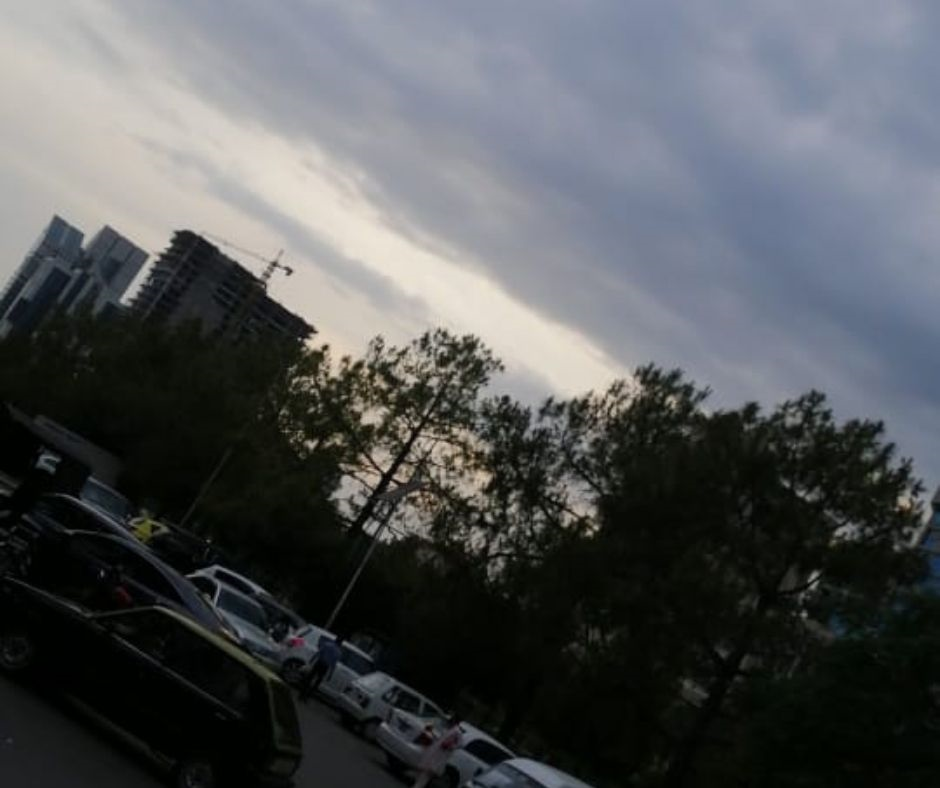 The weather was so amazing in Islamabad as usual, and it was feeling really good to enjoy that with friends and the excitement was increasing more when we were thinking of the weather up in the mountains where we had to go after that.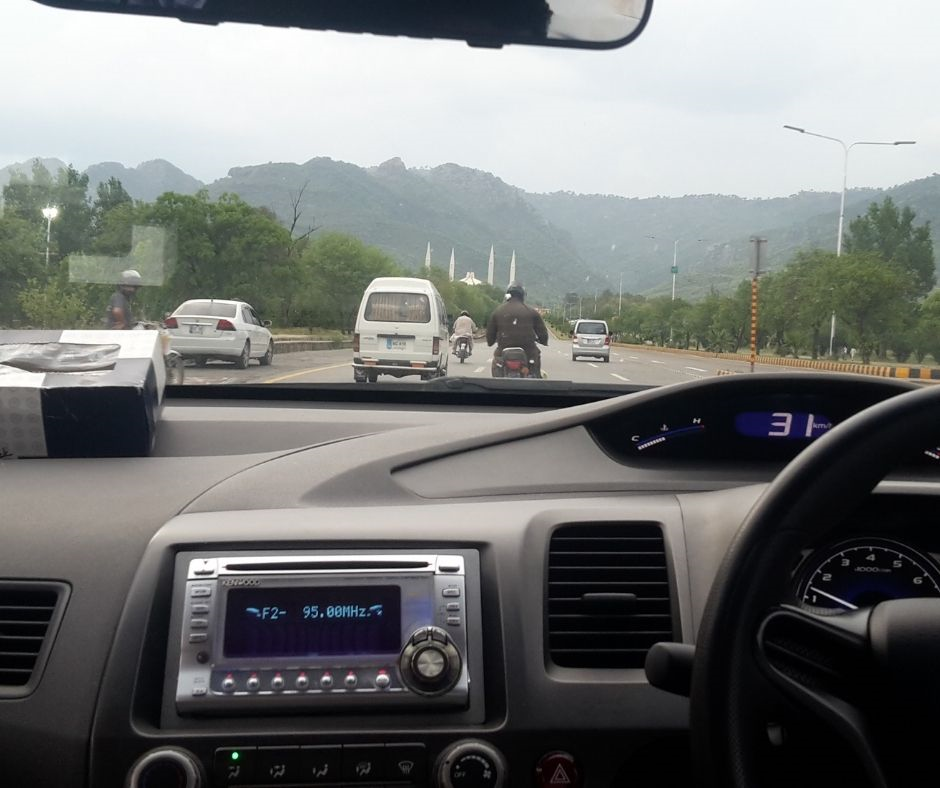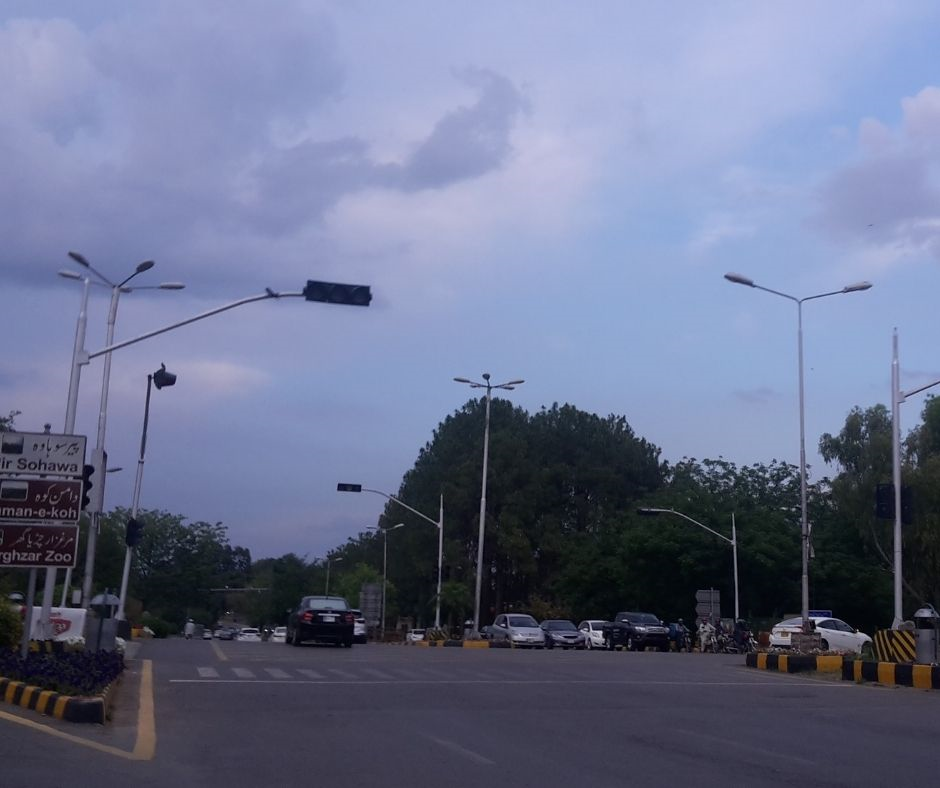 After taking all the foodstuff, finally, we started moving towards the Margalla hills to find a place there and have our Iftaar at a good viewpoint. One reason we choose to go to the Margalla hills for Iftar was the ban on restaurants to serve in dine-in. The weather and the views were so attractive and the breeze was so fresh up there.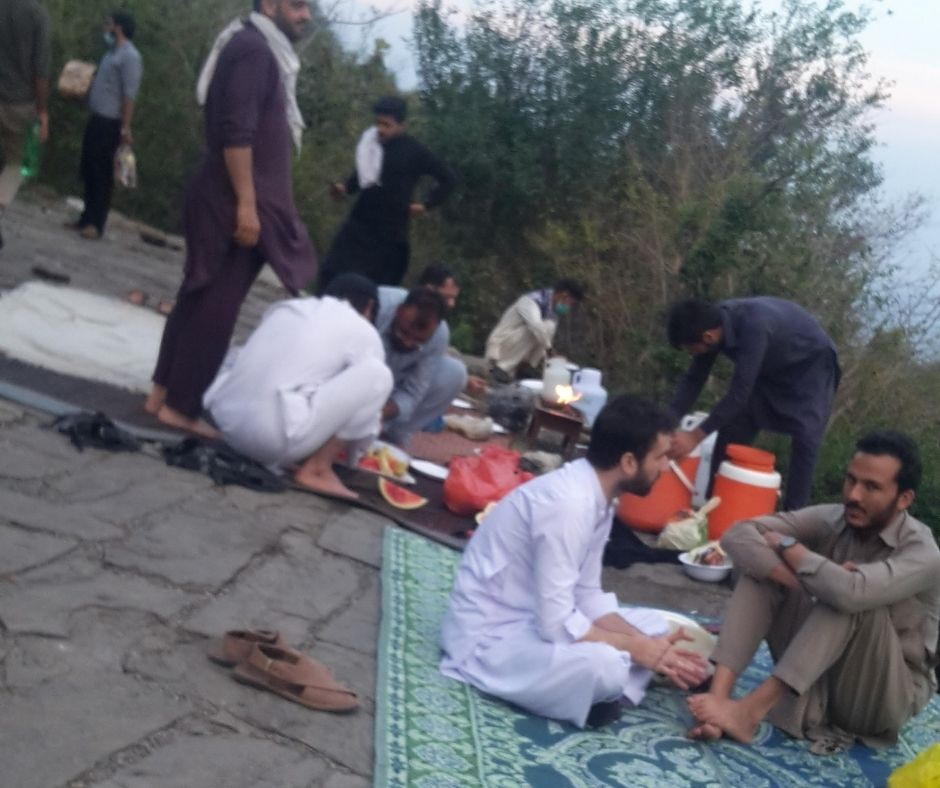 After some time we reached a spot where so many other people were already there and were preparing their Iftar with friends and families. We find a place to sit, and started praying before Iftar. That feeling of Iftaar at a place up in the mountains was thrilling. we enjoyed ourselves alot there.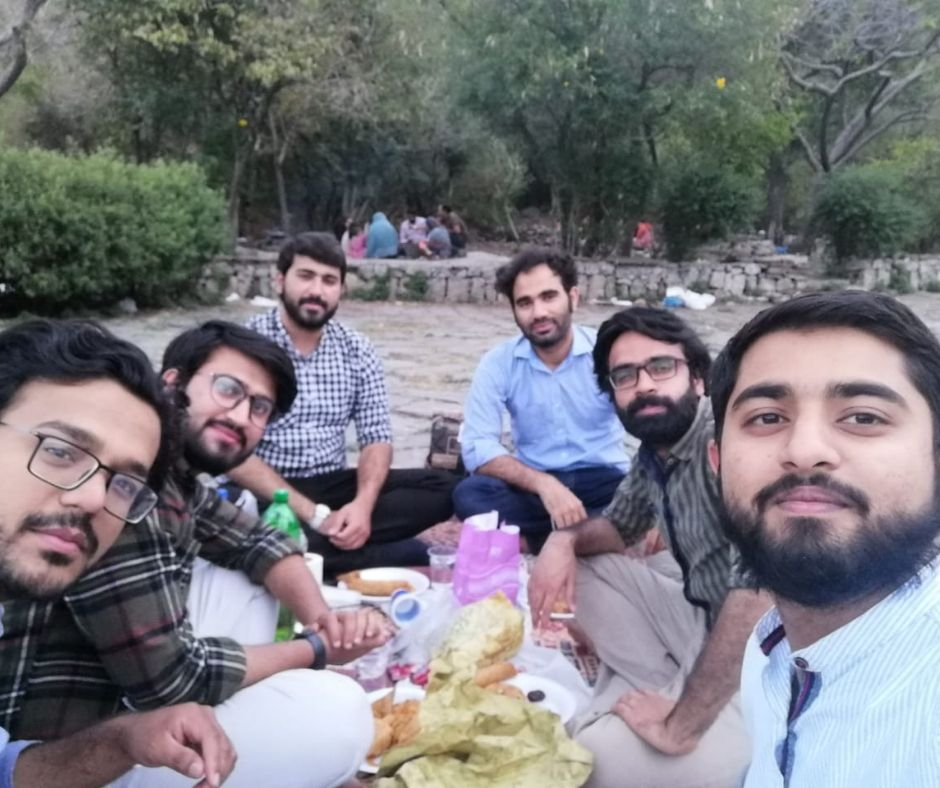 After Iftaar, We offered our Maghrib Prayer and started to hike. We did a hike for 2 Kilometers and the views there in the night were morethan beautiful. We enjoyed every minute there and after a tiresome hike, we started moving back to go somewhere where to find and take a cup of good tea.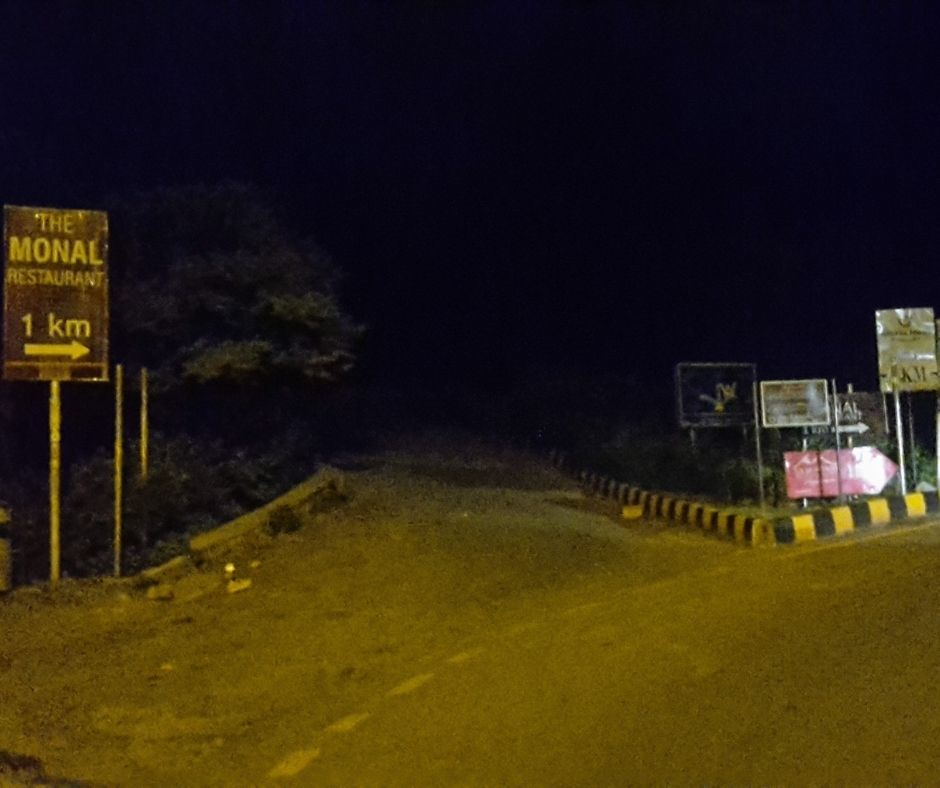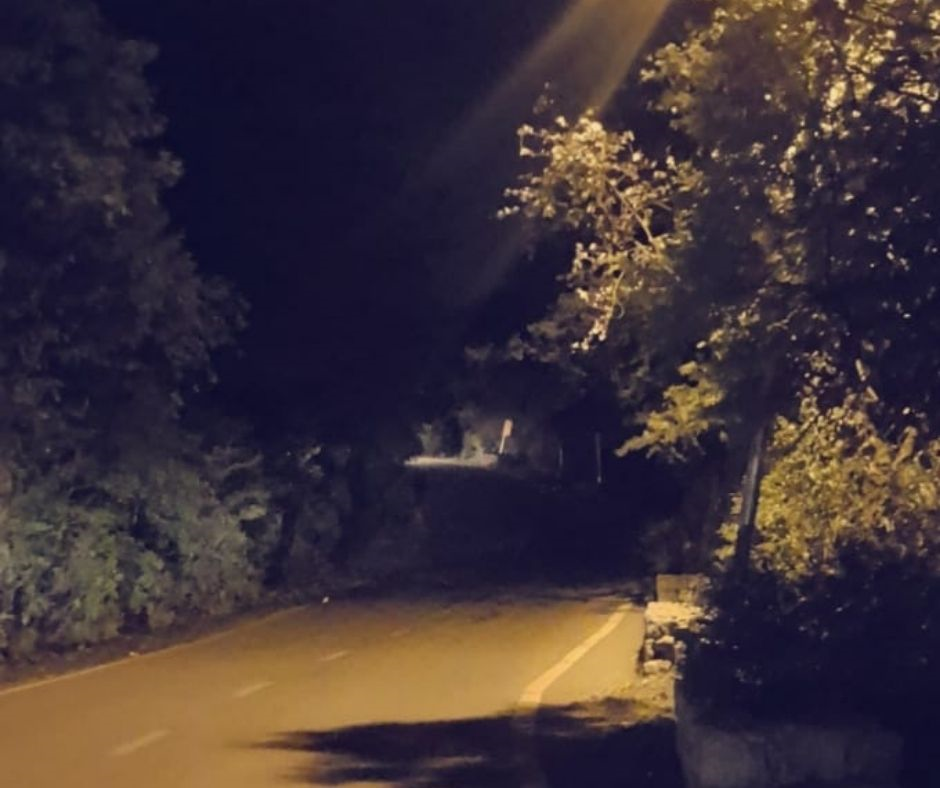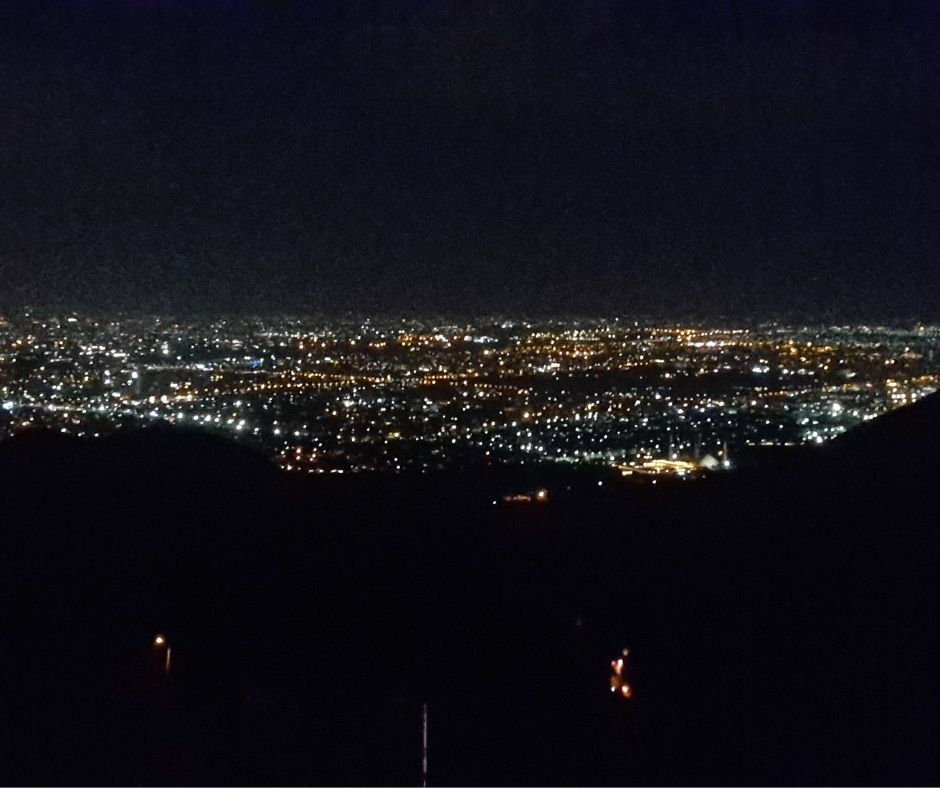 As most of the restaurants were not offering to dine in due to the crowded area, we find a place named "Maantugul Kitchen" with so much beauty and peace, where hardly 4-5 people were there for their food. We sat there and had tea with a very good badminton court just behind us, but we did not had the rackets to play some.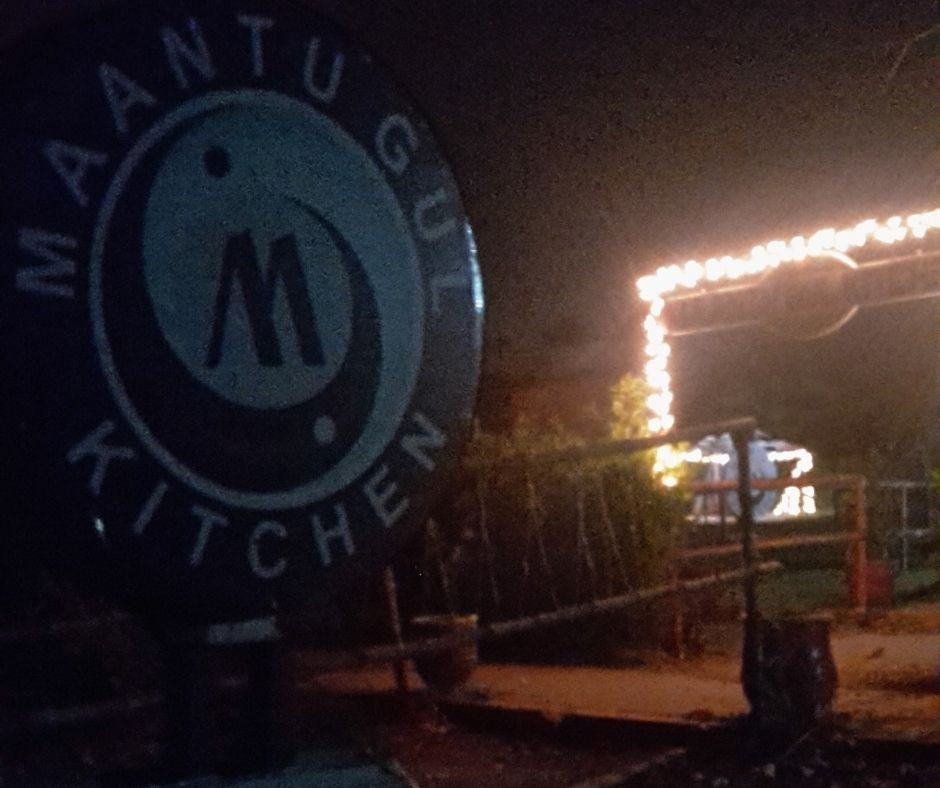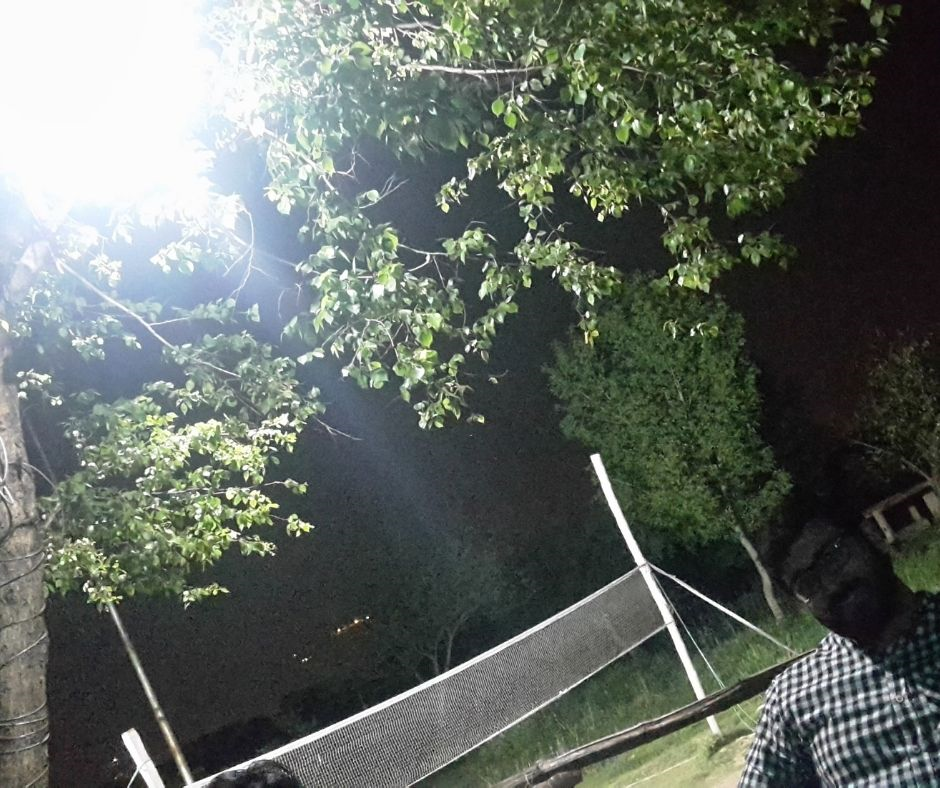 We enjoyed our chit-chat there on various topics from politics to studies and office-related gossip xD.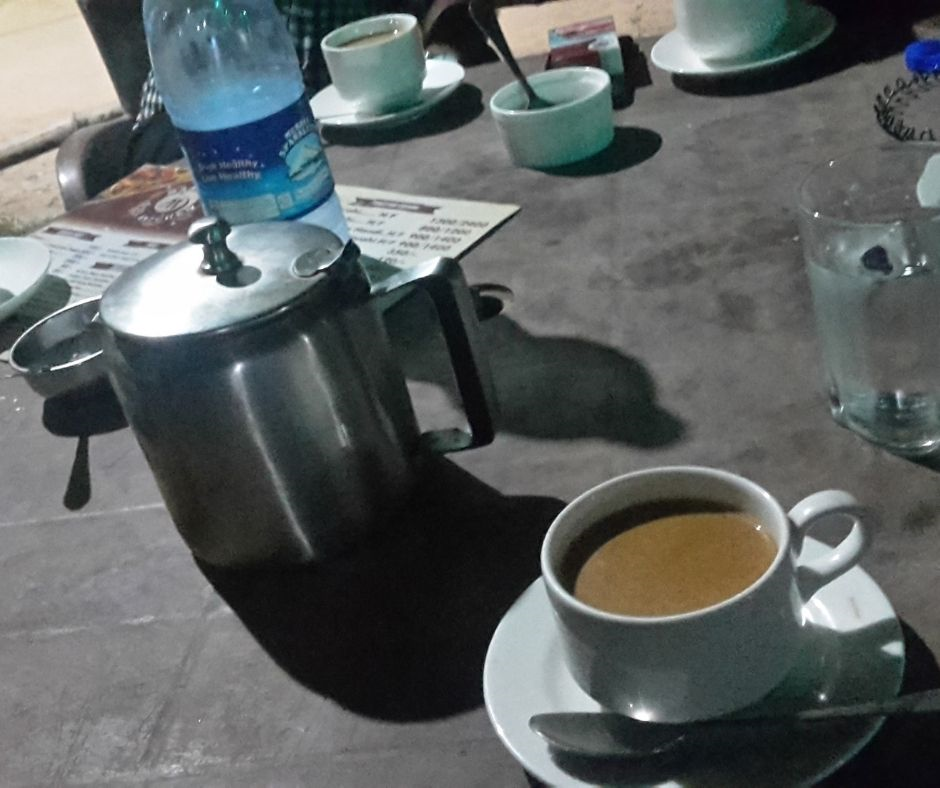 After taking tea there, it was quite late and we had to move back to our places before Taraweh prayers to take part in.
This was our day and I hope you would have liked my diary for the day.
Thank you so much for reading!
CC:
@hassanabid @rashid01 @haidermehdi

Regards: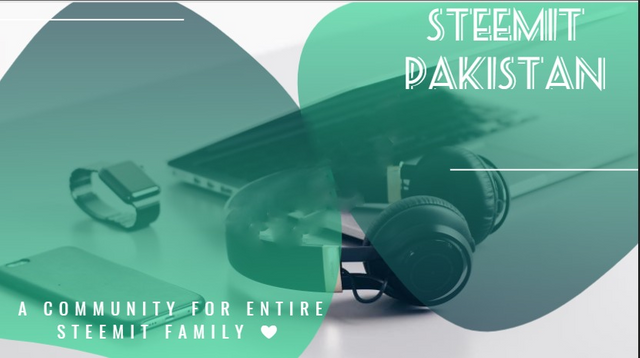 Join STEEMIT PAKISTAN

THE OFFICIAL STEEMIT PAKISTAN COMMUNITY
ITS OUR PLEASURE TO HAVE YOU HERE
FEEL AT HOME

Subscribe
:::
Discord
.
:::
Whatsapp
 :::
join trail
 :::
Steemalive Website
Thanks to 
@stephenkendal
 for the GIF.