hello guys sorry for late joining in challenge . i was very busy and was having tough life due to responsibilities.
---
actually in Pakistan Cryptocurrency is still banned which is causing a big trouble for many crypto earners.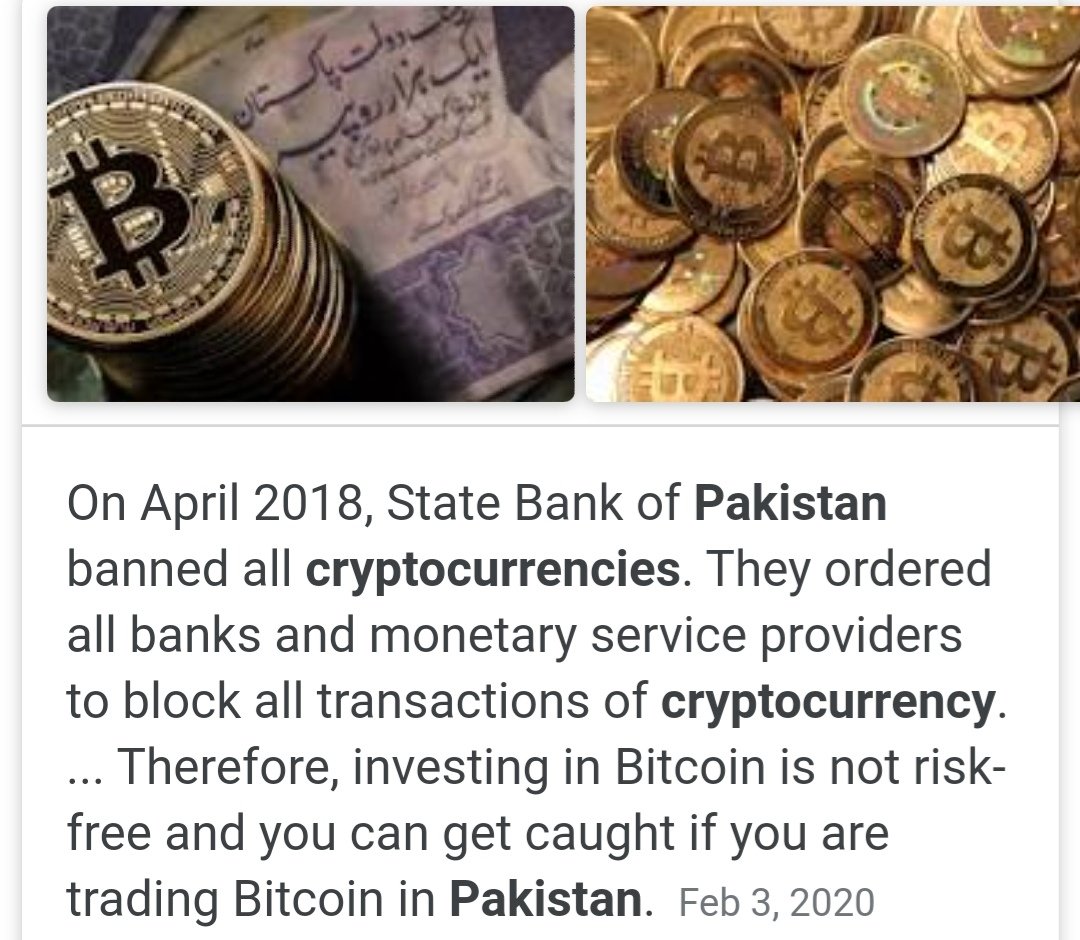 refference
according to the reporters and researchers politicians opposition parties have tried turning their lots of black money to white money through Cryptocurrency when it was not banned actually due to low restrictions and decentralization those black transactions wasn't traced due to which many PKR was exchanged and thrown out in different Crypto , also many buyers bought them without verifications like from where they had earned that money or why they are selling .
Now the government is still thinking over to regulate Cryptocurrency by adding taxes over it but still they couldn't maintain it due to Decentralization and un-tracibility. Also the due to threat of dark web Crypto could ruin the peace of country because mostly people have mind set of earning money whether it's earned from bad or good way,
As we know things have Bad aswell as Good Aspects.
Same with Cryptocurrency it would be used in Bad manner here In a sense of Money Laundering or Corruption.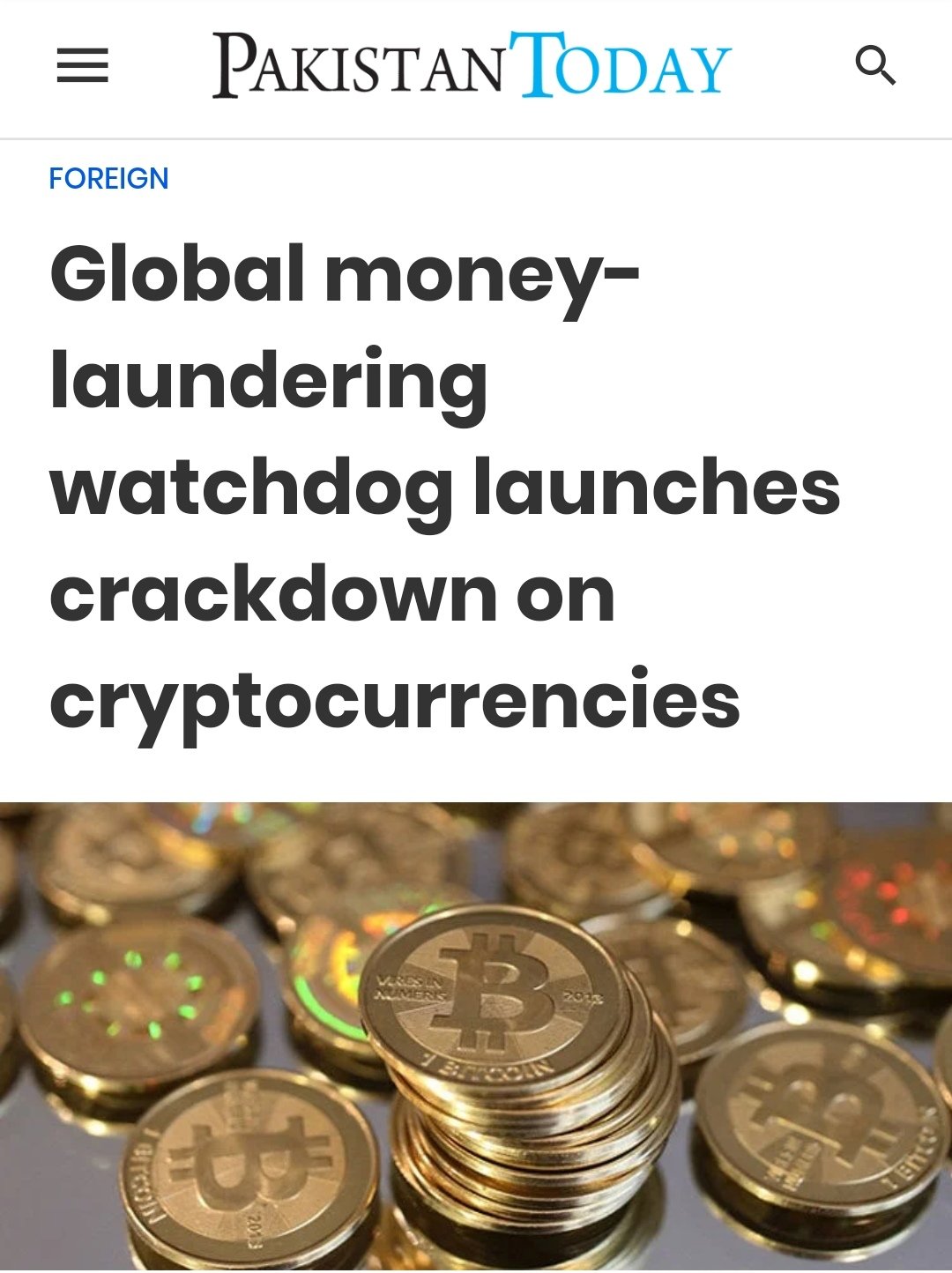 refference
in the past after ban on Cryptocurrency many people got arrested here which caused further decline in Power of Crypto
Is awareness and usage of cryptocurrencies growing in your country?
Due to promotion of Steemit and Bitcoin Mining knowledge of Cryptocurrency is spreading alot here especially exchangers are earning good amount of money by exchanging us different Crypto into fiat currency. Usage is also growing but the problem still occurs Legality Issues which could be only solved when government Unban it.So mostly we people aren't able to promote Steemit and Other crypto Freely . This is also answer to why Pakistan is unable to get attention of different people because mostly people are frightened of Law authorities and Getting Arrested.
What is the attitude of government to cryptocurrencies in your country?
government is still confused in Pakistan like how they are going to implement regulations over Cryptocurrency exchange also due to Lower value of our currency PKR against USD we aren't be able to take higher risks which could get our currency further lower. Also as stated above The problem of Dark web is preventing government to unban Cryptocurrency here.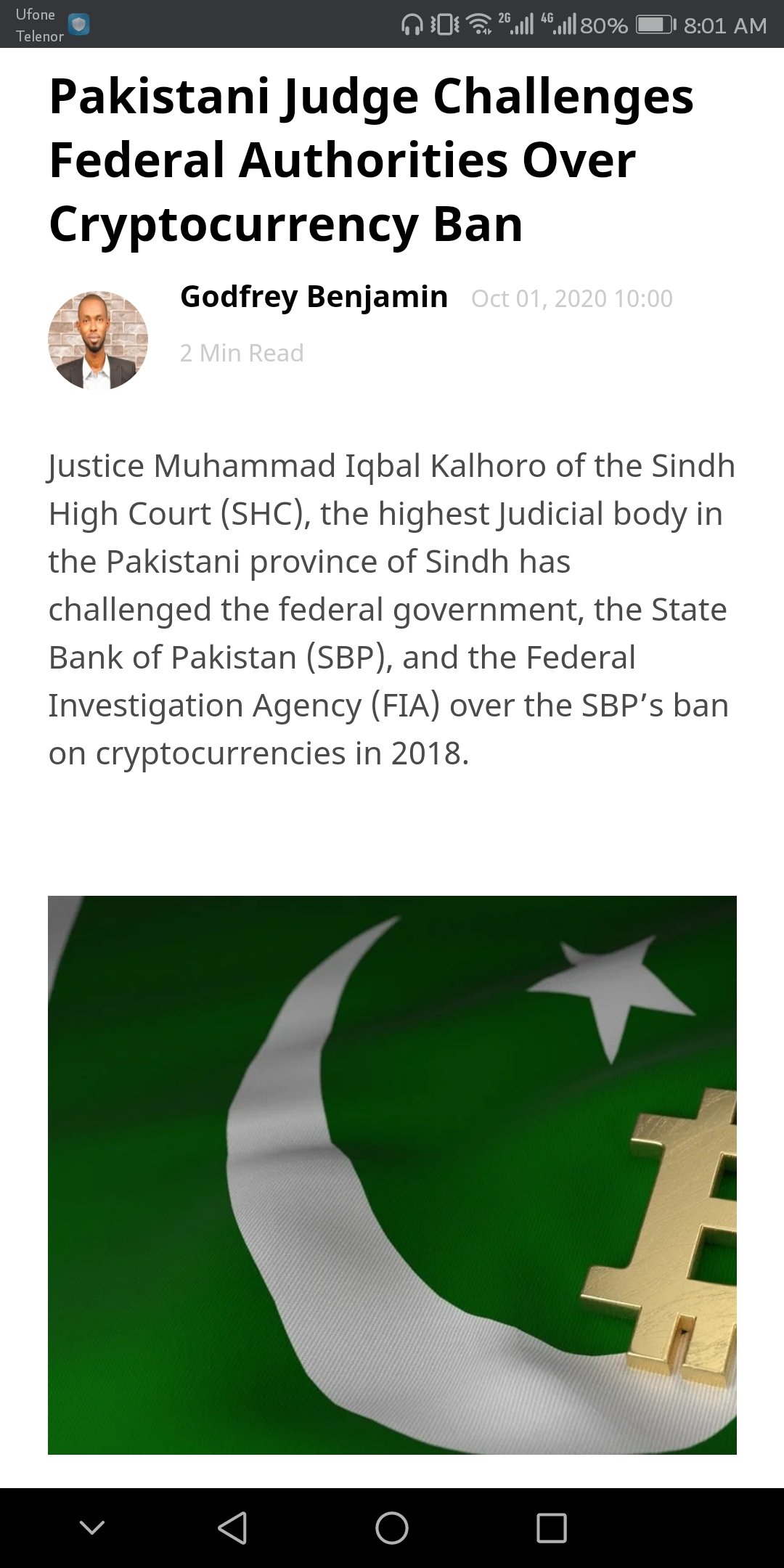 refference
judges are still trying to approave unban but still couldn't reach to conclusions due to opposite lawyers or government officials.
But by watching different countries Enabling transactions over crypto We can predict that in Future there is possibility of Unban in Pakistan
We hope to see Cryptocurrency Unbanned In Pakistan. Thats all we could do.
---
Yours Hassanabid
Moderator Steemit Pakistan