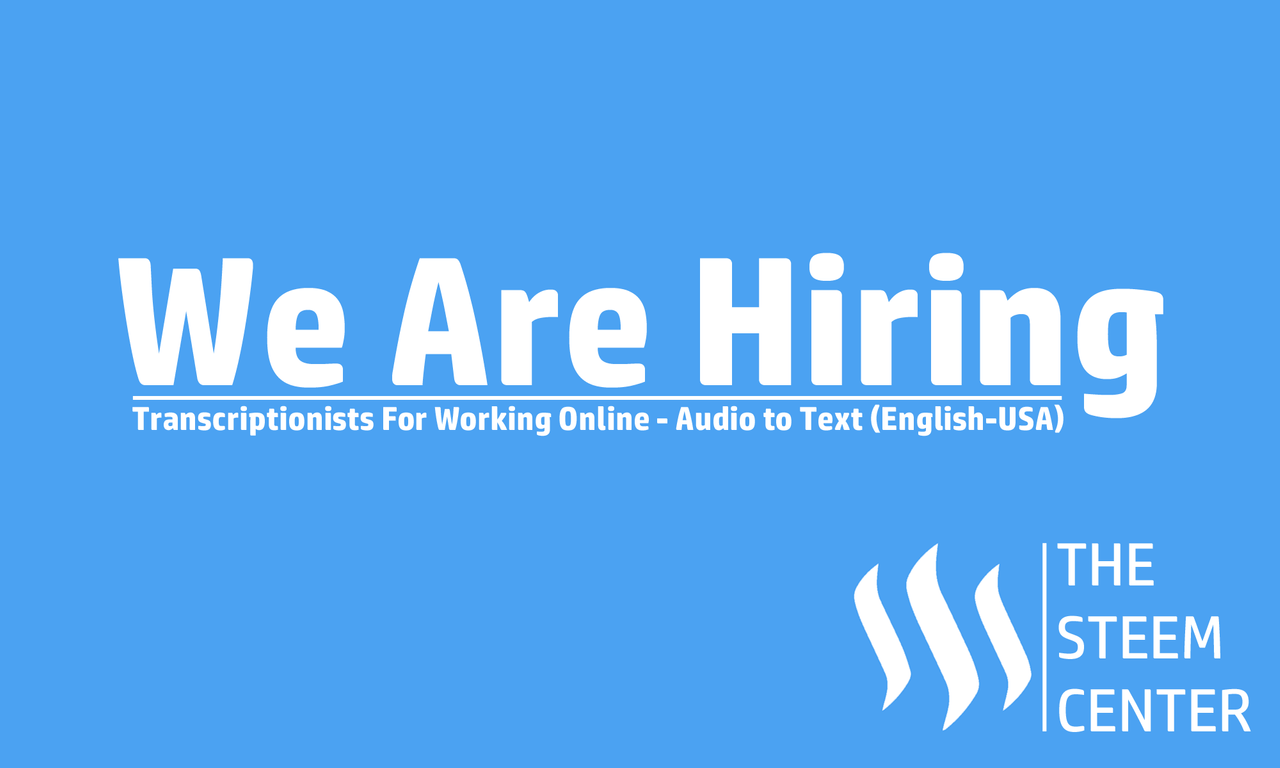 Greeting Everyone!
The Steem Center is looking for the staff - At the moment we need two users from Pakistan who can work online on a day shift (10 am to 7 Pm). The accounts are free for those users means non of the security is required but some tests and training will be eligible for the selection. Anyone who is interested can comment below and I will contact him shortly.
The Steem Center:
I have already introduced in my last post about the Steem Center Which is Here. The Steem Transcription Center is an online transcription center where the steemians can earn 5 - 10 Dollars a day by transcribing audio files into text (English-US). The payments will be only receives in Steem because I have started this project just for the Steem. The salaries depend on your work but as per my experience a normal user can earn a minimum of 5-8$ a day. I wanted to show some demos online but unfortunately, we are unable to do so because of some privacy issues.
The work timings are flexible for the users who will start working with The Steem Center but must have to complete the basic target of the month to keep working with us. You have to work 24 days a month which means you will get 6-7 days to relaxing (Holidays). It is a proper job but now we are just trying to establish it on steem.
At the moment the two accounts are free on the day shift from 10 Am to 7 Pm so we decided to use them. We are hiring only two users who haven't need to pay any security. Soon we might hire some more users but depends on the experience with these two accounts/users which we are gonna hire soon. Anyone Who Is Interested To Join Our Team Can Comment Below - This Opportunity is Open Till Next Sunday 11- 07-2021
More Details Can Be Found Here
Contact Info:
You Can DM me on Whatsapp( Phone No Available in Steemit Pak's Whatsapp Group)or You are welcome to join me on Discord:
jawad101#8493
---
Thanks For Giving Your Time To The Post - Have a Nice Day
---