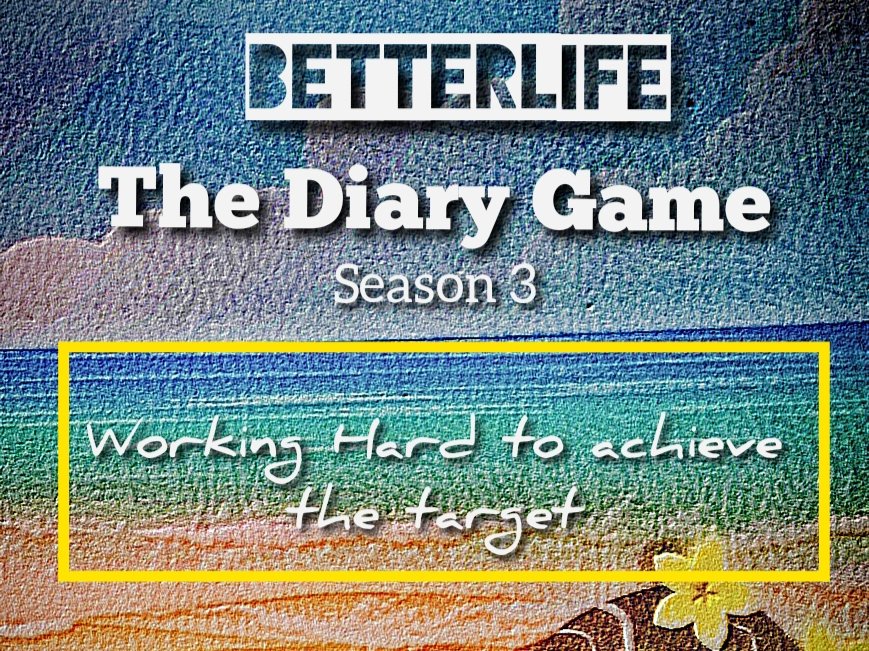 Hello Friends
Hopefully you all are fine and doing well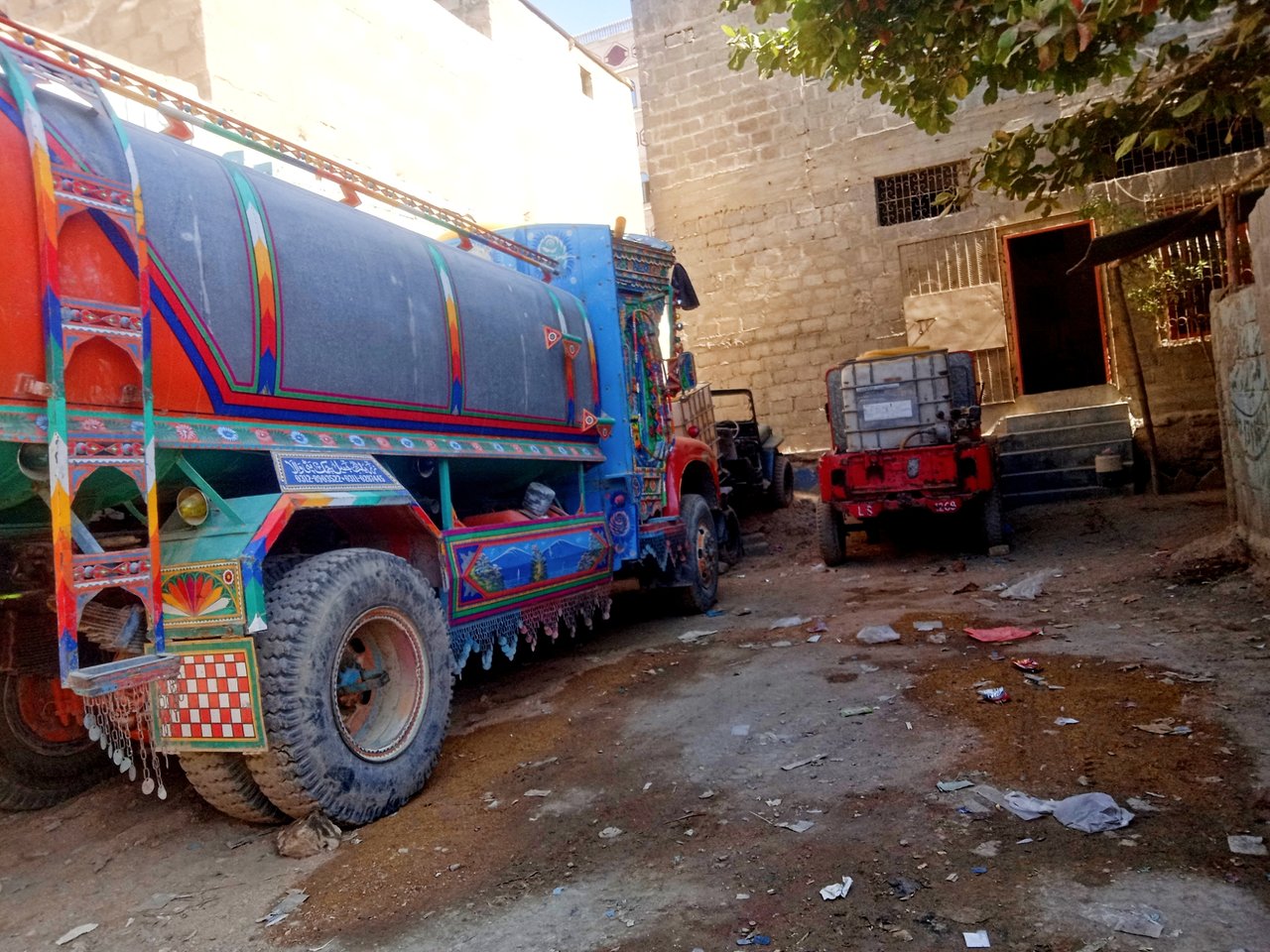 I fell asleep early last night because I was so tired and had a hard time falling asleep. And since it was morning break, I didn't have to go to school. So I slept well and when I woke up in the morning it was 9 o'clock. I took a bath and breakfast and then logged in from the state to check the notification. I read my friends' diaries and after treating them I decided to go out to get the necessary supplies. We buy water for use which is stored in a tanker and used little by little. The water used for 15 days is available in the form of a 1000 gallon tank of Rs. 2000. I was told by my family that the water was running out. At first I turned to a local wire seller (mini hydrant) nearby. I went there and asked for water .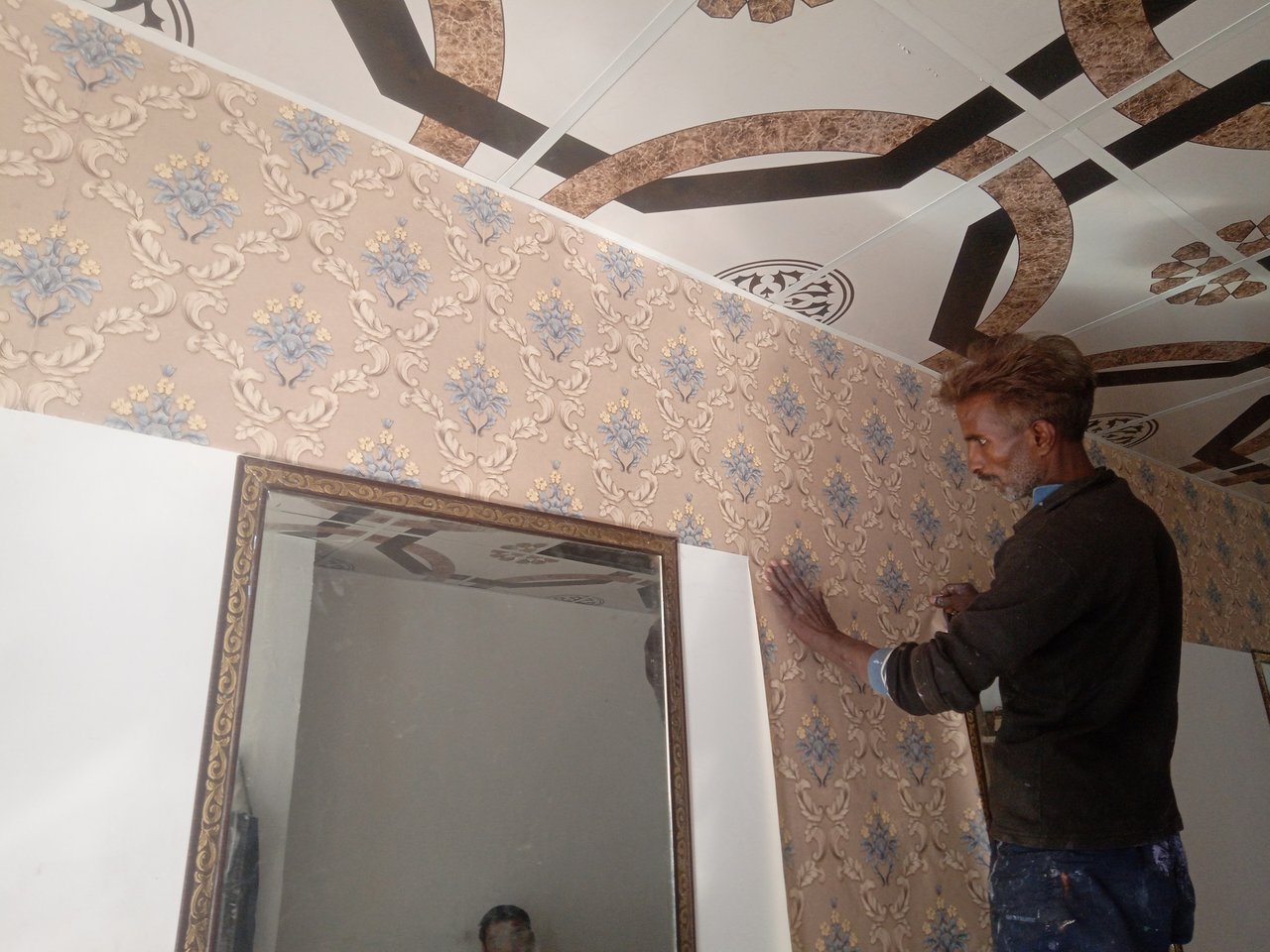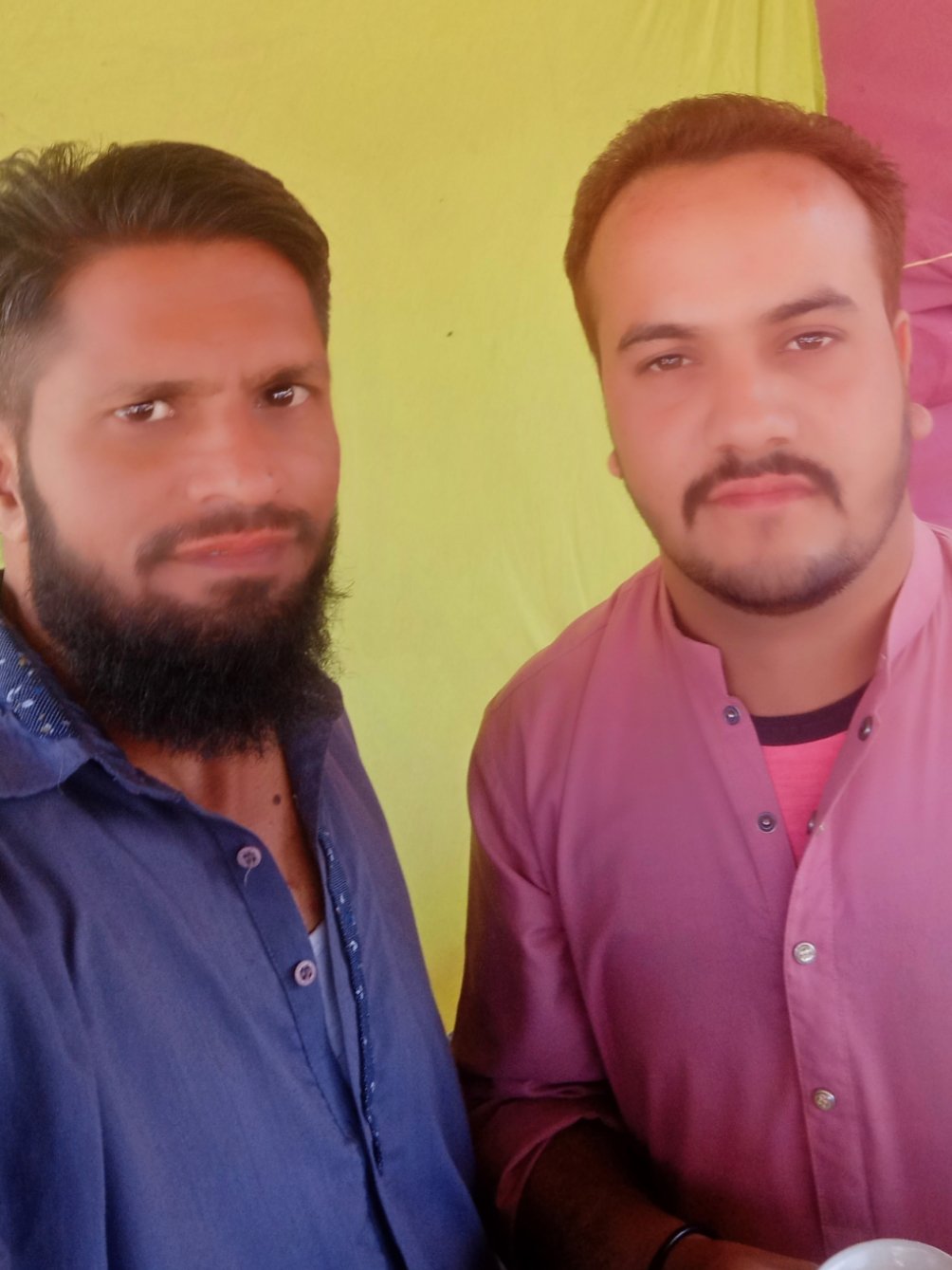 Then i decided go to barber shop for a hair cut. so i Head to the barber shop. When he got there, he saw that work was going on in his shop. Wallpapers were being put on the wall. Then I went to another barber shop nearby and there was a rush but after waiting for a while it was my turn. After hair cut, I went to my friend Basit's vegetable stall, where I bought vegetables.And took pictures of vegetable stalls , vegetables and fruits to participate in the steemfoods community contest.So that I can reach home and make a post.I also took a selfie with Abdul Basit.And then when I got home I took a photo of the vegetables in a dish.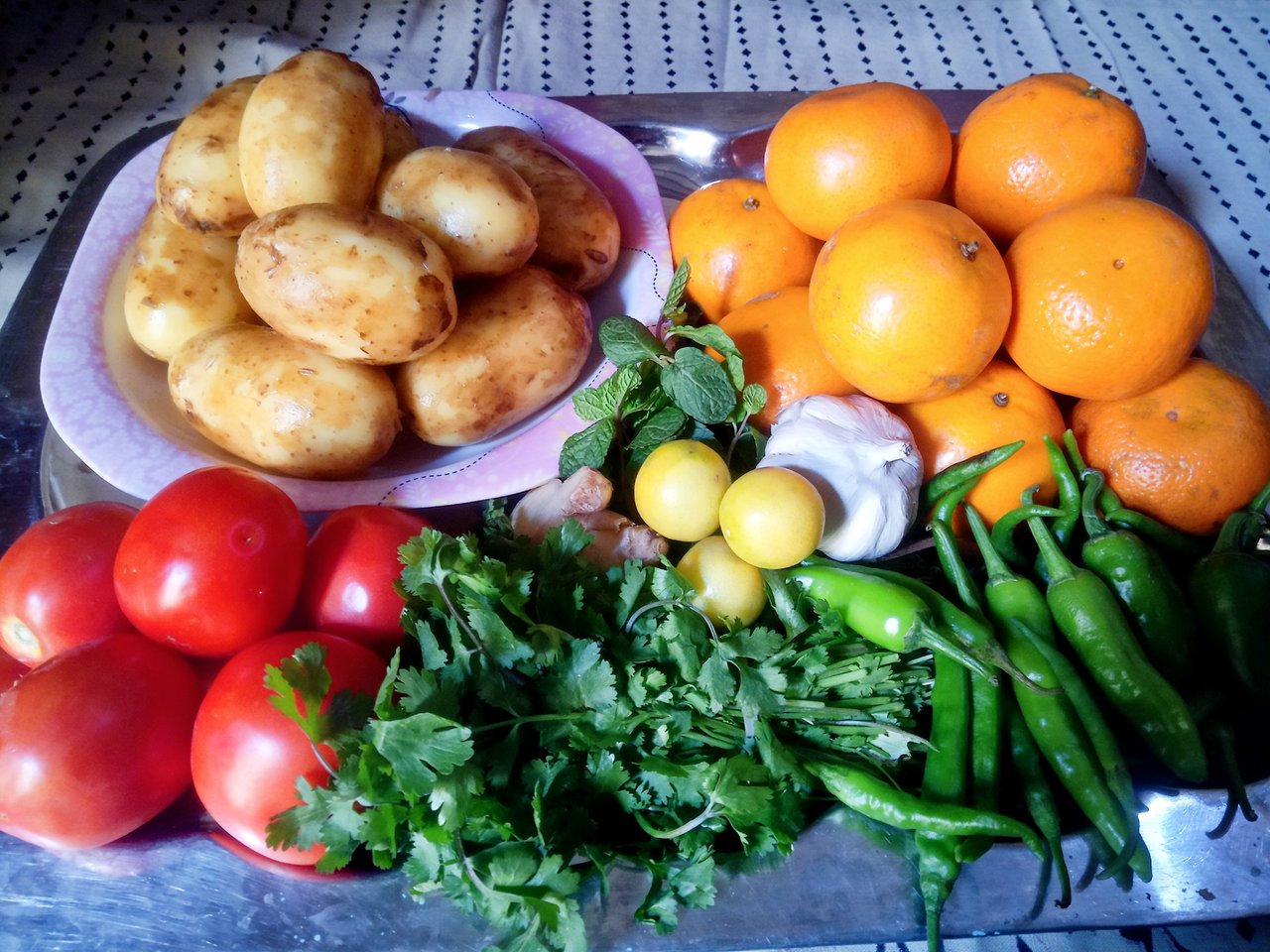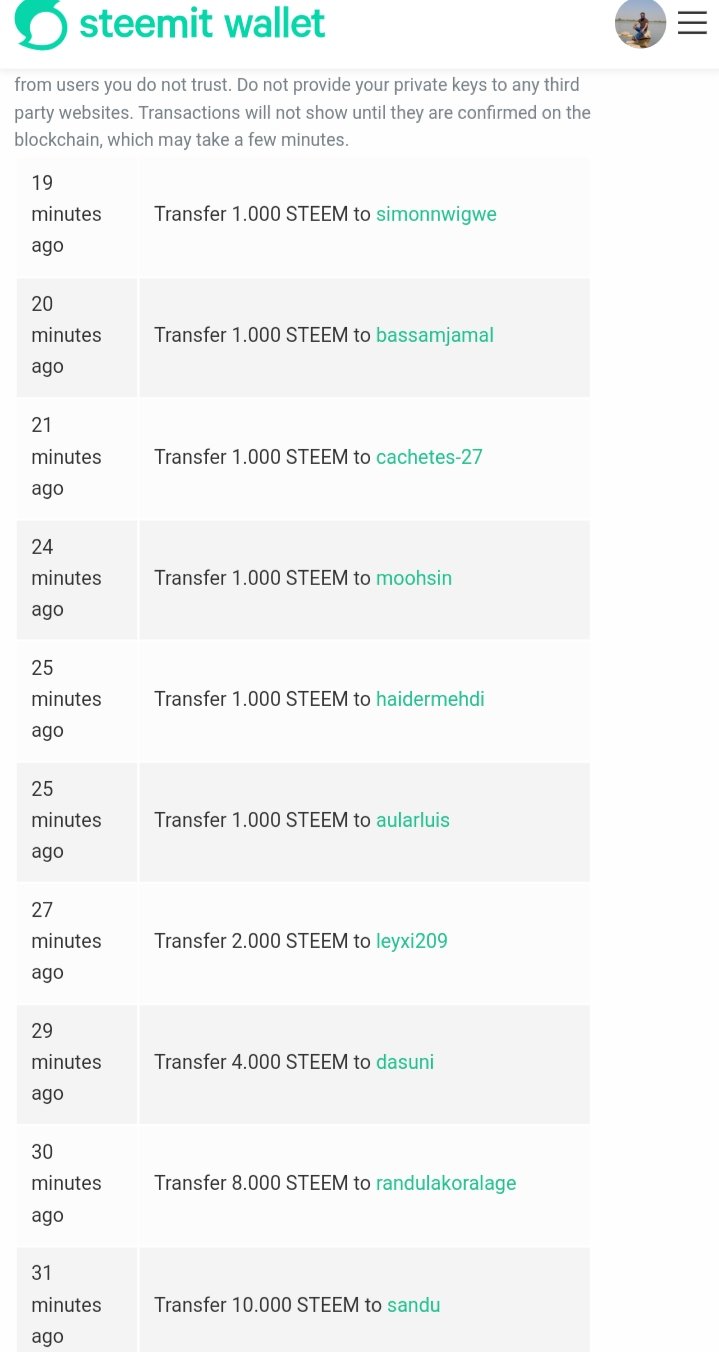 It was noon. Lunch was also ready so I first had lunch with the family and then I remembered that today I have to announce the contest winners. Created title picture for winners post. After that I made a post and published it. Then distributed the Steem as prizes to all the winners and particpants of contest.
The water tanker came in such a long time. After pouring water into the tank, I came back to my Room and then started making My Favorite Green Grocer post This post took me a lot of time.
It was late in the evening and then I went to the dairy shop to buy milk. When I came back I had dinner and started writing today's diary which I will fall asleep after posting because I have to go to school in the morning. Has been turned off, but secondary classes will be turned off in a few days, after which there will be online classes.
So much of my day was spent with steemit. I am working hard because i have set my target to build 5000 Steem Power of my account by the end of December 2020 that I want to achieve.
What do you think about it? Will I be able to achieve this target? Let me know your opinion in the comments :)
Lots Of Love 💓💓
Special Mentions
@steemcurator01
@steemcurator02
Regards @rashid001