---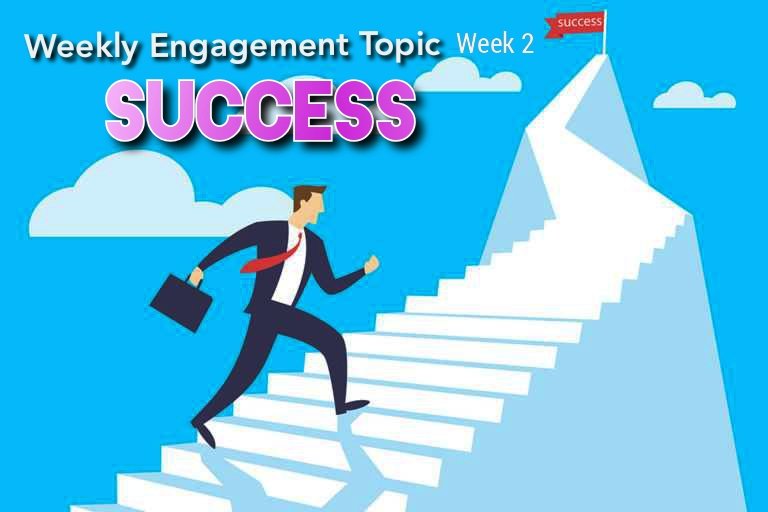 src
---
Today I am going to announce Weekly Engagment Topic (week 2) in STEEMIT PAKISTAN COMMUNITY. The only purpose of which is to promote Engagements between all steemians and to increase good communication and brotherhood

Success is a word that everyone wants to get. Everyone wants to be successful. But this word is rooted in our minds with a specific purpose. Everyone has different opinions about success. It depends on the goals they want to achieve in life. If they get it, it is called success. It is a word that has been ingrained in our minds since childhood. And doing us calls ourselves successful. Some call themselves successful with a new car, some consider themselves successful by building a house, some consider themselves successful by beating someone, and for some people success is when they can do good to someone else by themselves. But Some people take success very seriously and plan for it thoroughly and then act on it.
That's why I chose today's topic success. I am sure My friends will be interested to write on it and give their own thoughts and opinions about success.
The Topic :
what does Success mean to you in your life ??
What stage are you in life at the moment. What do you think is the key to success?
Have you set a goal for your life?
Have you planned for that?
you have raised it to some extent?
what difficulties did you face in achieving it?
You can write whatever you have in mind related to your own success in life.

Rules
This contest is open for Entire steemit Family.
You must write an article of 300 words in your Article
Upvote , comment and resteem contest Post
Make sure to post in STEEMIT PAKISTAN Community
Use #successandme tag in your post to make things easy
Entries are only applicable from 28st Nov to 4th Dec.
Only allowed one post per one participant
Comment the link to your entry below in this post, once it is done.
The topic will close on 04 December 2020 at 11:59 pm PST.(Pakistan Standard Time)
How to Select Winners?
We will select 5 places according to the Engagement on your post and the presentation. Each entry deserves a vote.
Prizes
1st Place - 10 steem
2nd Place - 8 steem
3rd Place - 4 steem
4th Place - 2 steem
5 th Place - 1 steem

Thank You
Organized by @rashid001
CR, Pakistan
cc: @steemcurator01 , @steemitblog