Hello Friends
Greeting to all steemians and my friends. Hopefully you all are fine and doing well
Today in this post I will write some brief impressions about my last week's activities. I hope you enjoy reading
Before this week my focus was on steemfoods community contest and I intended to participate in it to the fullest because I thought I would be able to do it and I'm glad I performed fairly well. Then I tried to post my diary as well but I could only post 2 diaries the biggest reason is that my activities throughout the day are almost the same every day. For example, getting up early in the morning to get ready to go to school and going to school after breakfast and doing the usual teaching activities at school and then coming home and shopping for essentials. The day I do something unusual, then I write a mandatory diary.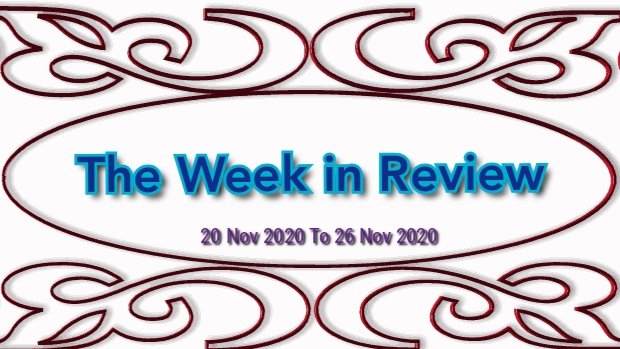 After posting my first diary this week ,

The 2nd post in which started the series of topics. First topic was Write about your Favorite steemian
The purpose was simply to increase communication and engagments so that everyone could easily express their ideas and learn something new. Got great output from all friends. Everyone liked it .

The 3rd I created an Activity-based post

Then next day I decided to take part in My Town In 10 Pics announced by @steemitbog and also posted a food post in steemfoods community.

Then my focus was on the community official account @steemit-pak It is my vision to empower community account and so that pakistani' steemians can be supported and encouraged by . I saw that I had some steam power that I could delegate to the community account, so I did it right away.
I would like to say ,Thanks 🌹 to @steemcurator01 and all friends who supported me.
As well as where I learned a lot on STEEM, I now use my time very efficiently because I also work in a school so that I can meet my domestic needs. As well as fulfilling my CR responsibilities on Steemit, I set a target each week for what I have to do this week. As a CR, my first attempt is to encourage all Pakistani users who are on steemit to post their content. So they share their skills with more enthusiasm at steemit. And feature theirself as a visible steemian. As well as keep in touch with experienced senior personalities on steem Learn from them to make their Publications even better.
I plan ahead for each of my upcoming days so that I prepare for it whenever I get the chance during my day job. And I gather material on the subject, and when I get home from work, I'm done with the first housework, Then I spend most of my time on the steemit as well as chatting with my Pakistani steemians in the WhatsApp group in which we encourage each other as well as comment on future strategies and come up with new ideas. Create new activities in the community.and I curate all the new posts in the community first, and as far as possible. I try to comment on the diaries from pakistani friends .
That's all about The Week in Review Diary .

Regards @rashid001
Country Representative
Pakistan