Hi Steemians!!!
How are you all i'm fine .
Your blessings with you i am hoping it. This is month of august , it does not know anything about the weather, sometimes it rains and very next its sunny . Same situation happened today but i enjoyed my day.
Without wasting time i am going to start my today diary .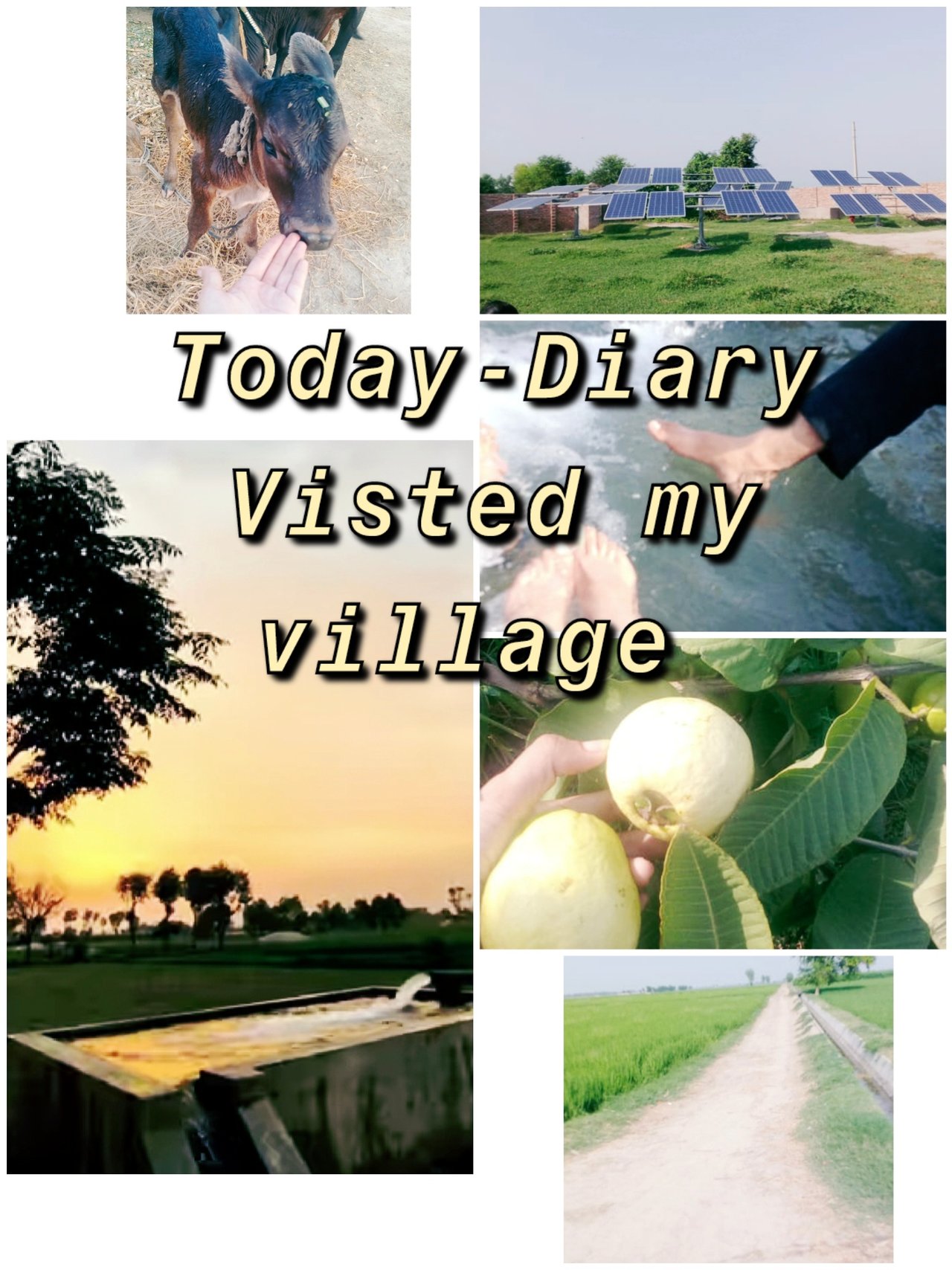 Morning
I woke up at 5 am and offered fajar prayers then fell asleep again 😅 i don't have to do anything.Again my sister come to our room, and i got up at 8am then we take our breakfast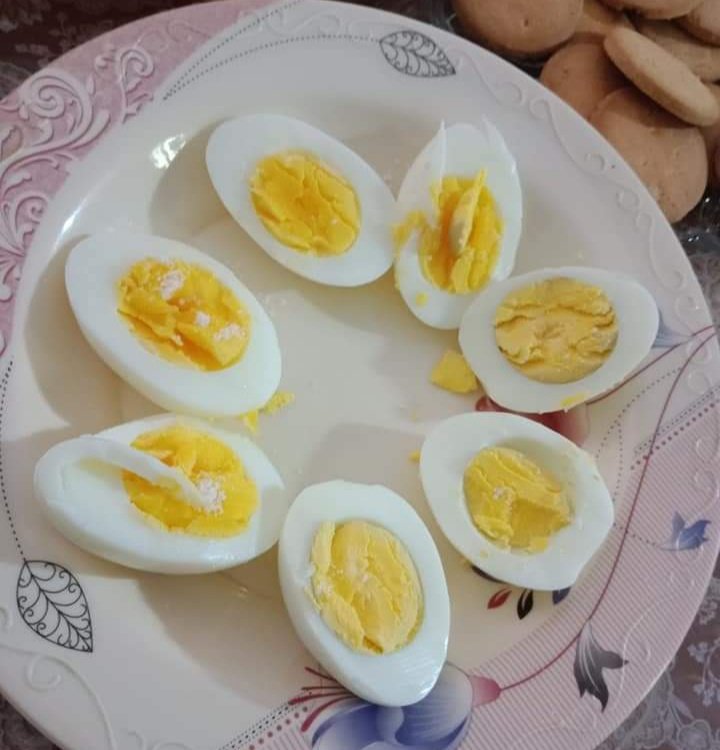 Then i cleaned ny room whenever I'm doing this I'm use to to listen high volume music 😄😄 Its energetic dose for me .
Afternoon
Today i came to our village tgat is 15 km away from our city, i came here today after a long time. Here's my uncle house si We go there and stay some time, then weather Lil bit change so we reached at our farm house, here is our lands and a tube well.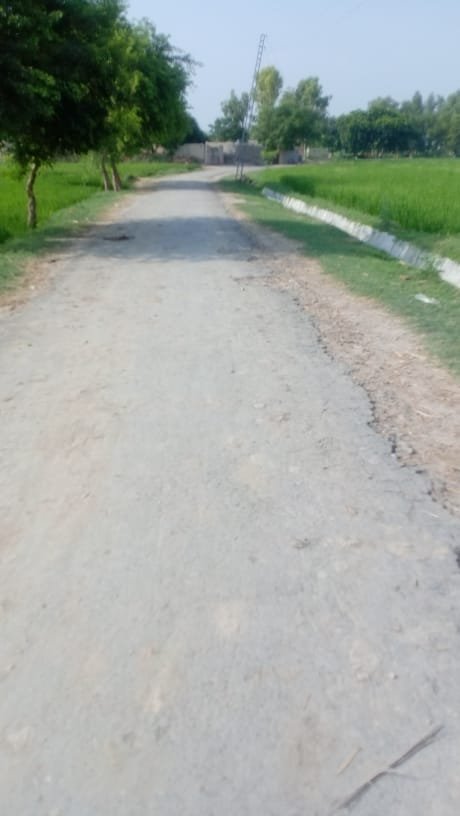 Garden vist
There is a beautiful guava garden, its very very beautiful and attractive .The pale golden guavas are pleasing the sight.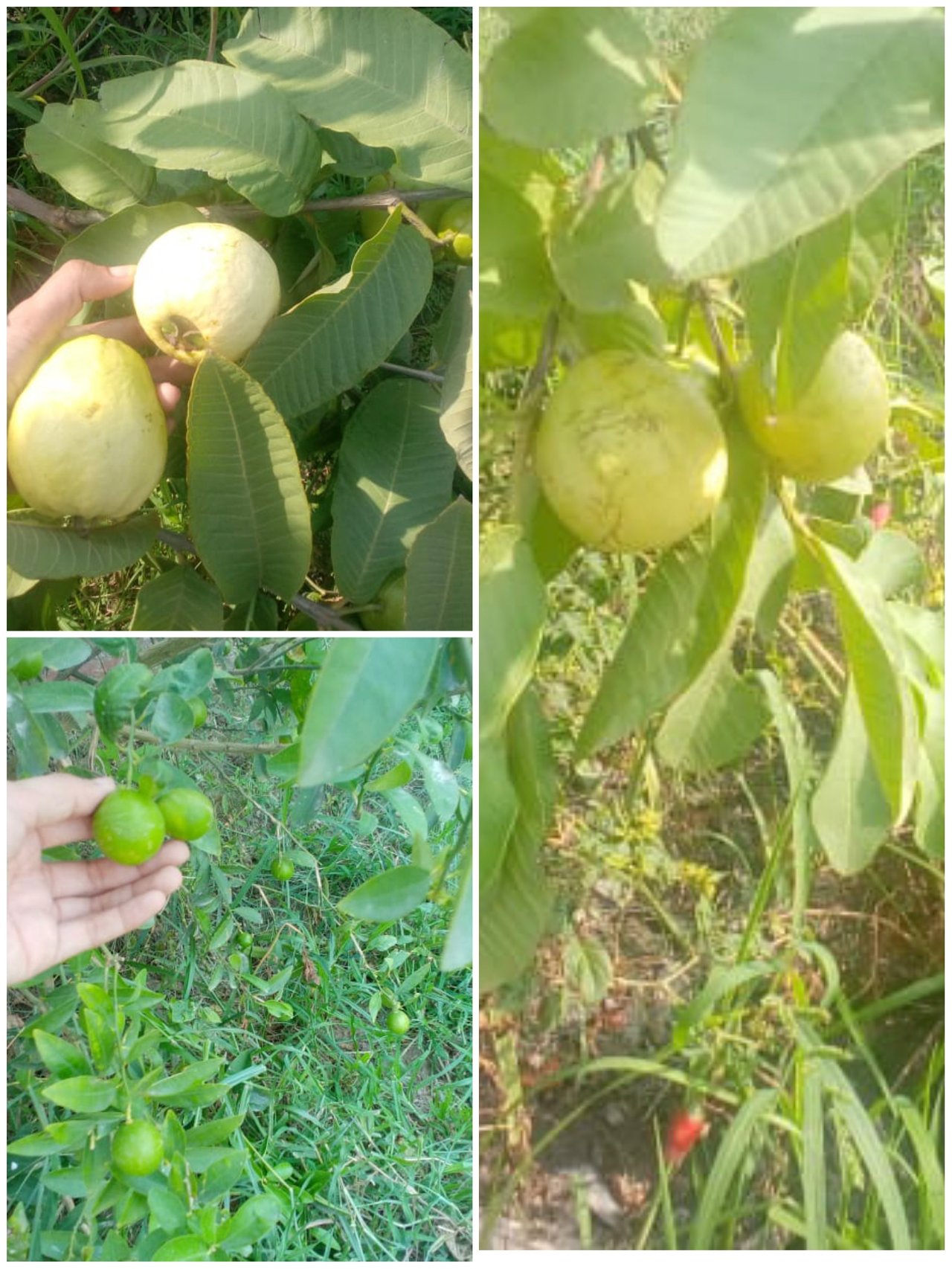 There is also some lemon 🍋 plants. We infract some fully ready guava and lemon and washed it with fresh Water of tube well then squeeze the lemon and some spice then eat it . Its very very delicious.
Guava is loaded with nutrients Its helps us in many health related issues . It improves our immune system and also very beneficial for weight loss.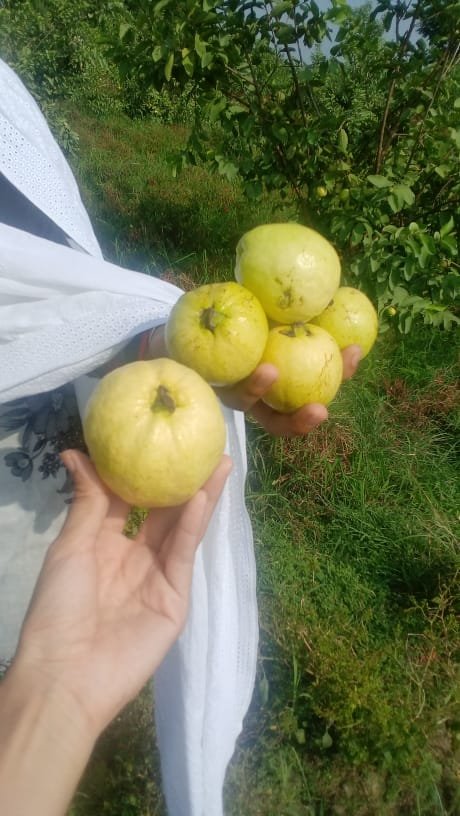 My uncle keep the garden full attractive and its very green and tge grass give ys the delight feelings.
Tubewell
Then we reached at tubewell , tubewell fresh and spaekl water catch our attention, there's no electricity coverage its far away from village so my uncle installed solar system at fields for watering the crops, here's is also canal water coverage for crops so tubewll is just operated for garden and vegetables crops. We sit at pool and dip oue feet in fresh and cool water its just amazing.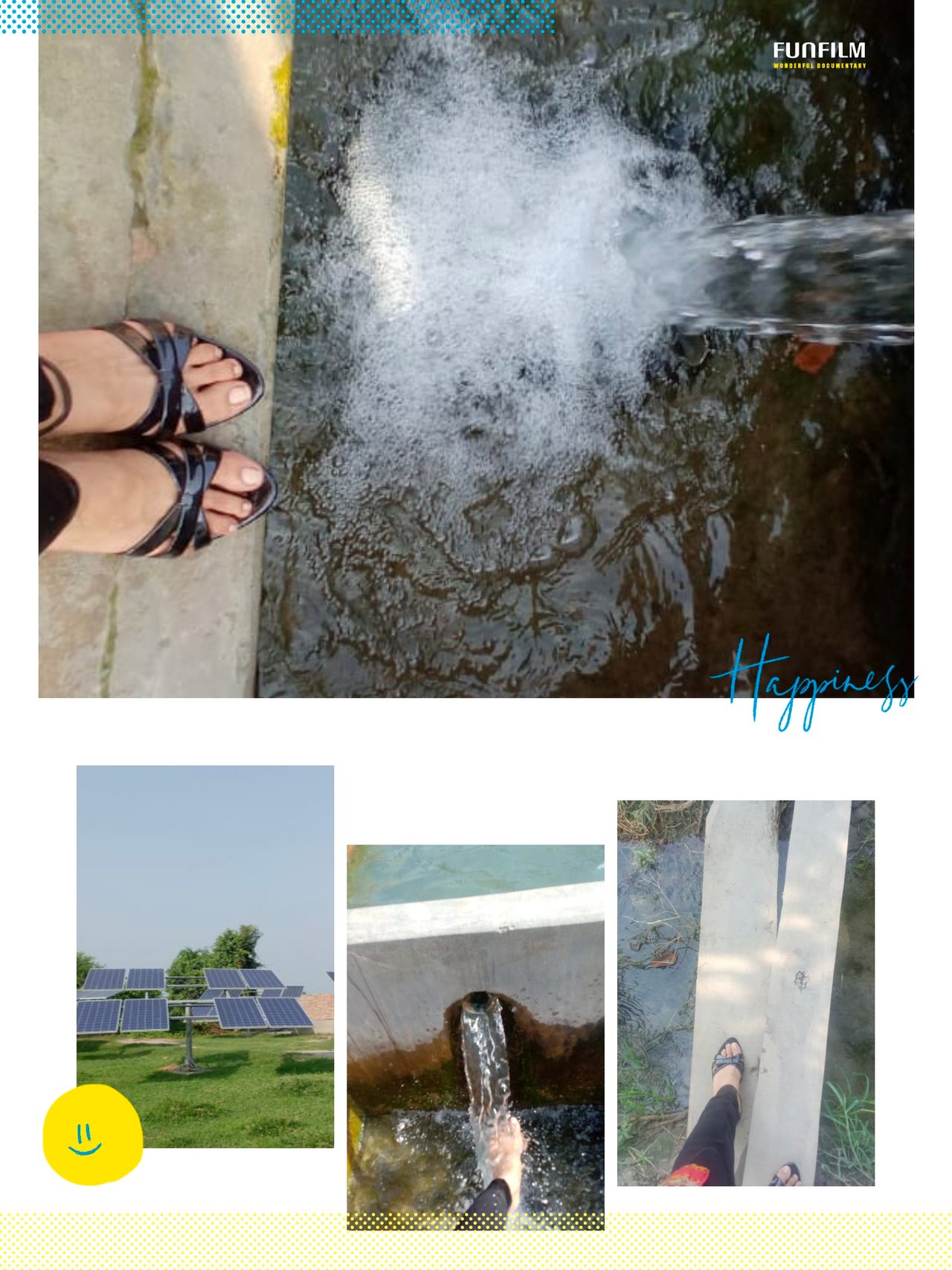 Dairy house
Afterwards we goto buffalos and cows home 🐮 . Here is some of our animals one of them is cow ,interesting thing is she gaves birth to a baby calf, i named her "Parii" 😋😋😁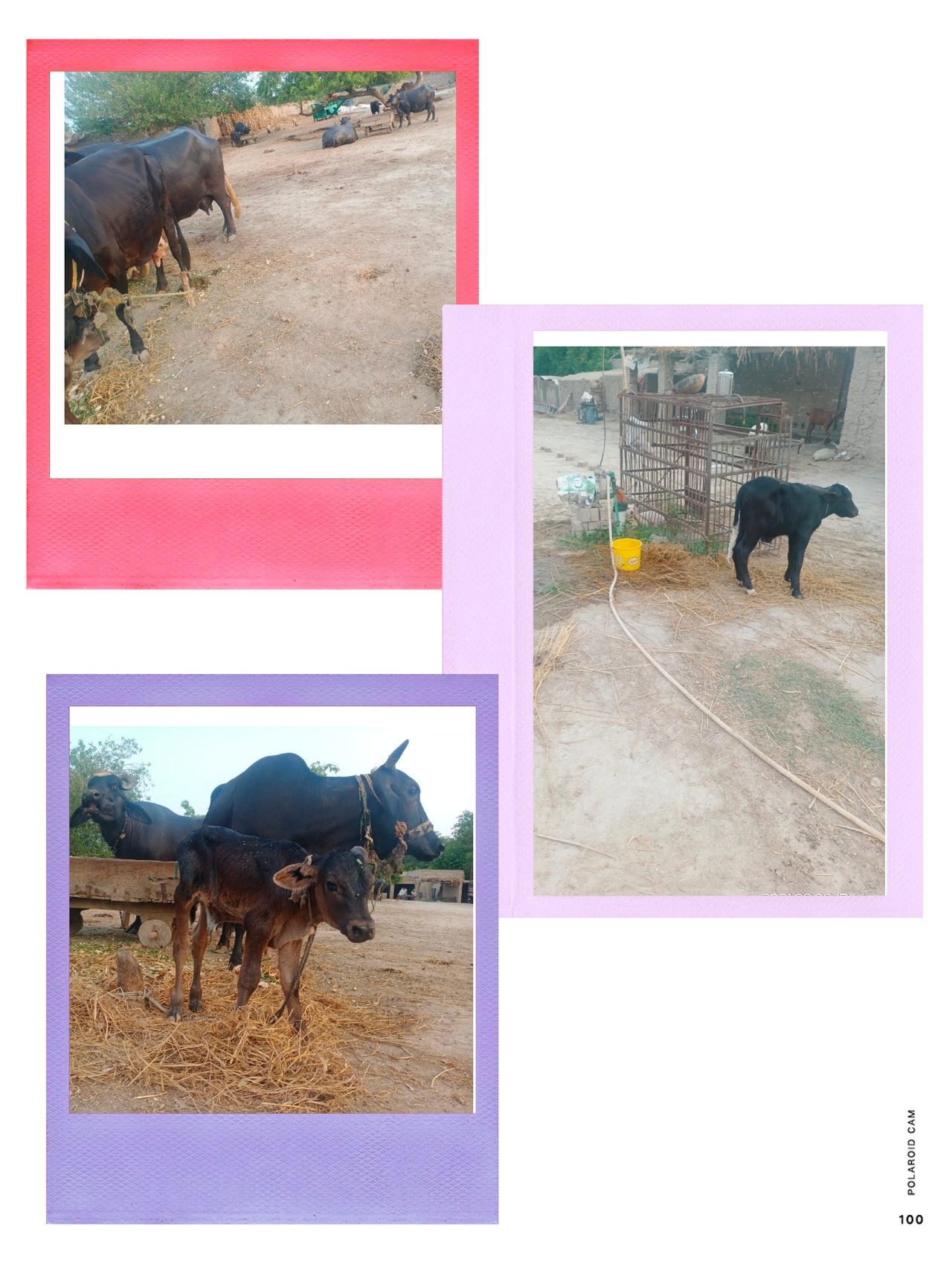 Pari is so cute and adorable her mom loved her so much, after all she's a mom .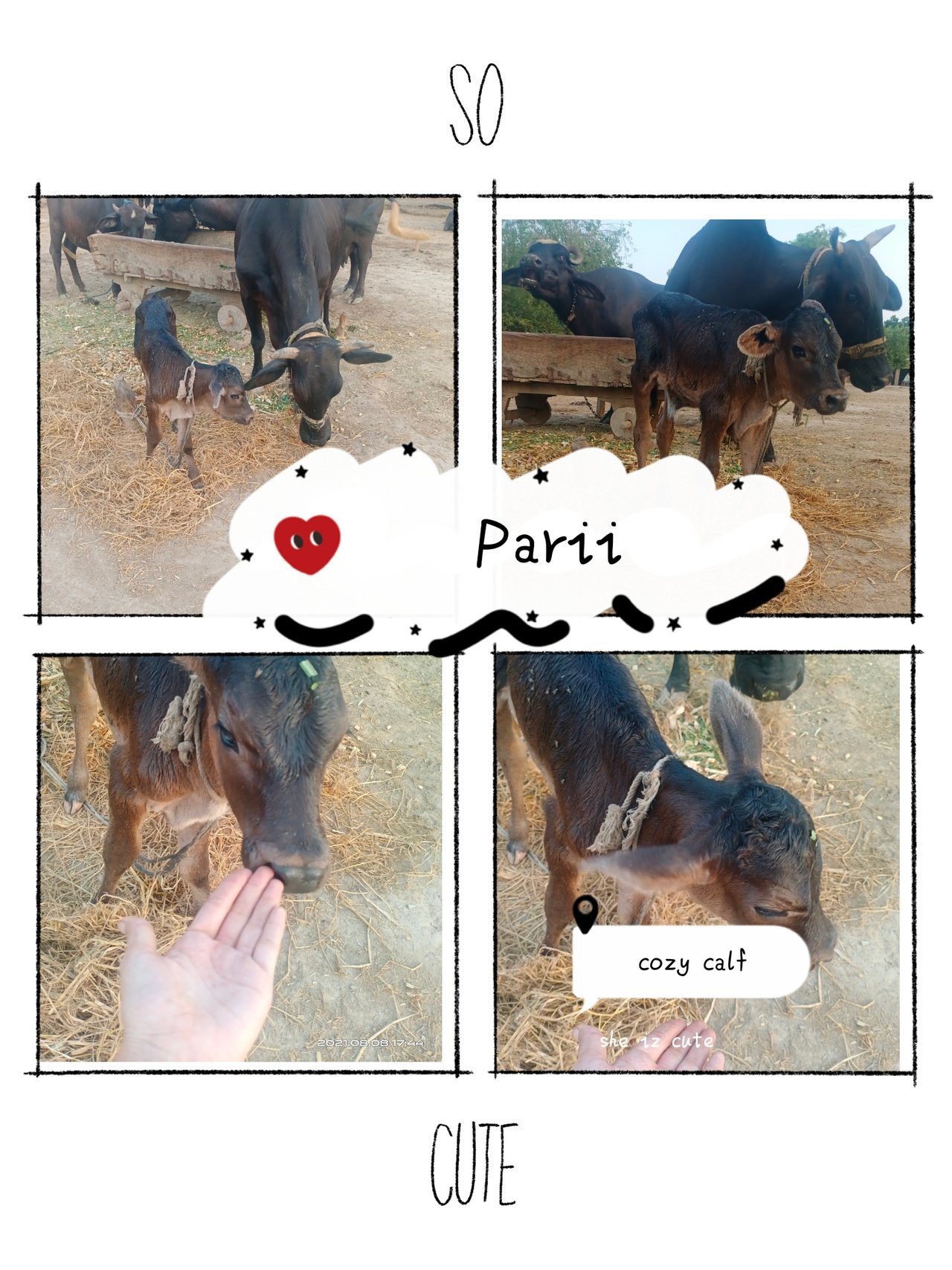 We stayed here sometime and come back to uncle's house.
Dinner
Here's dinner is waiting for us, actually they started dinner preparation when we were leaving for field areas, and now its ready to eat. We all eat together and enjoy our dinner its meat krahii, chicken rice ,raita and cold drinks. I really really enjoyed their hospitality.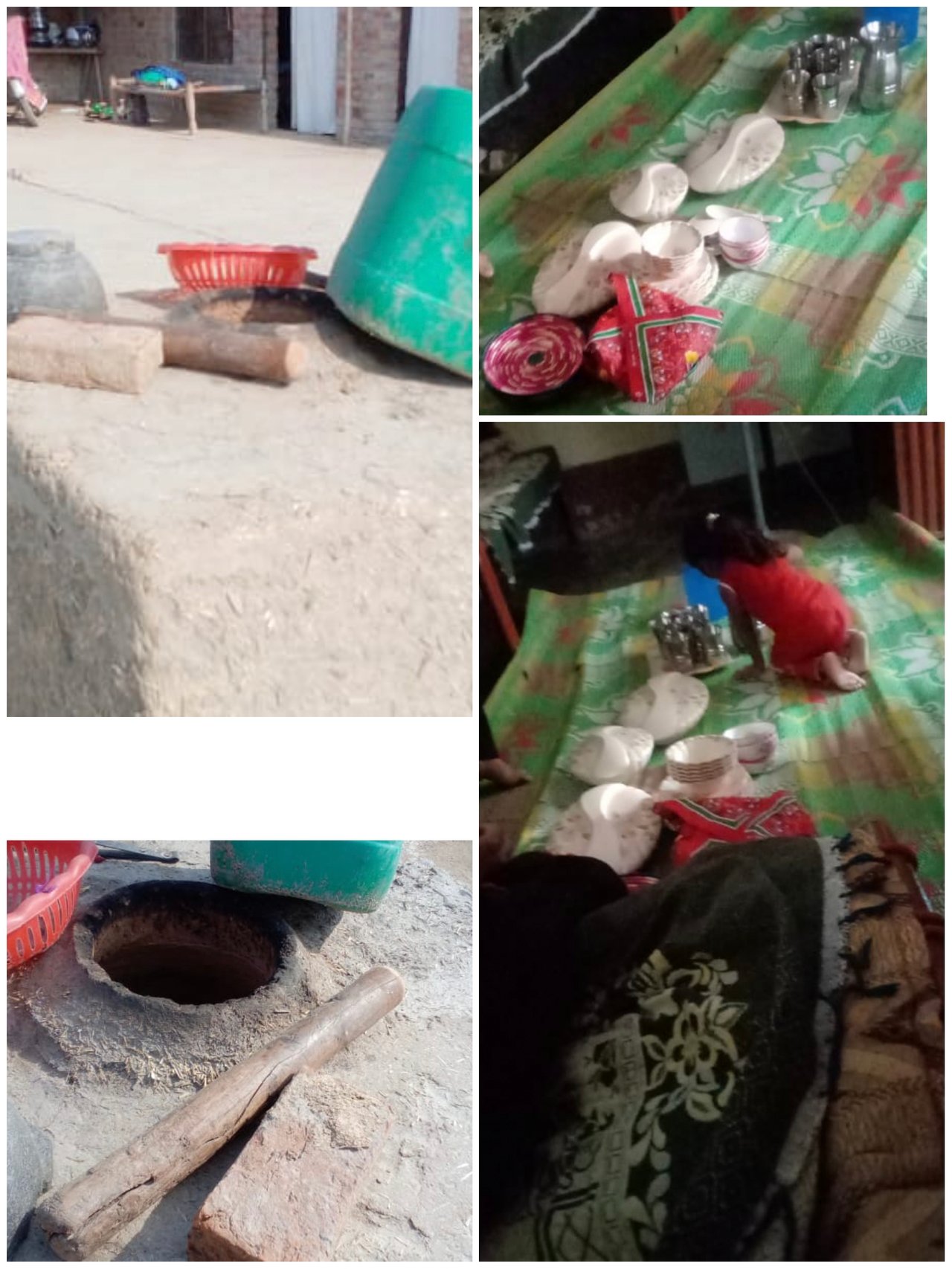 In city we just order tandoori chapatii abd they deliver, but in villages i saw they made it on oneself, and its too heated activity , so the are very very brave ladies. They are truly servers of theirs families. 👍👍👌
Experiencing such generosity and great hospitality at the uncle's home i want i could visit there everyday😂😁 and feel such good and could see such village beauty .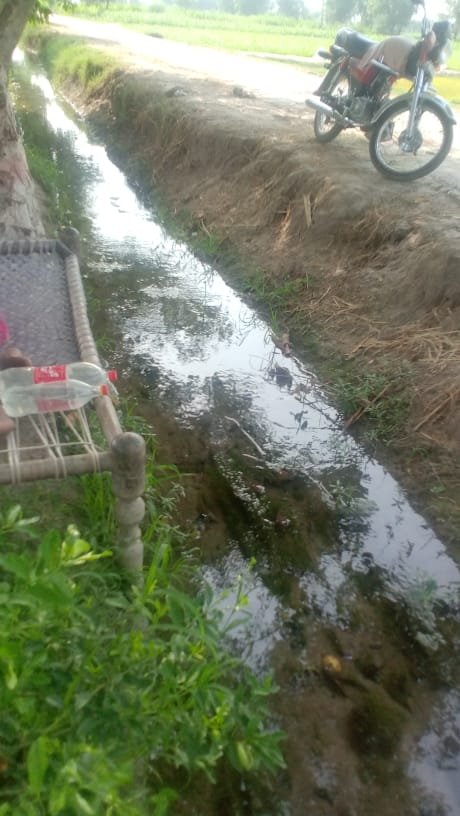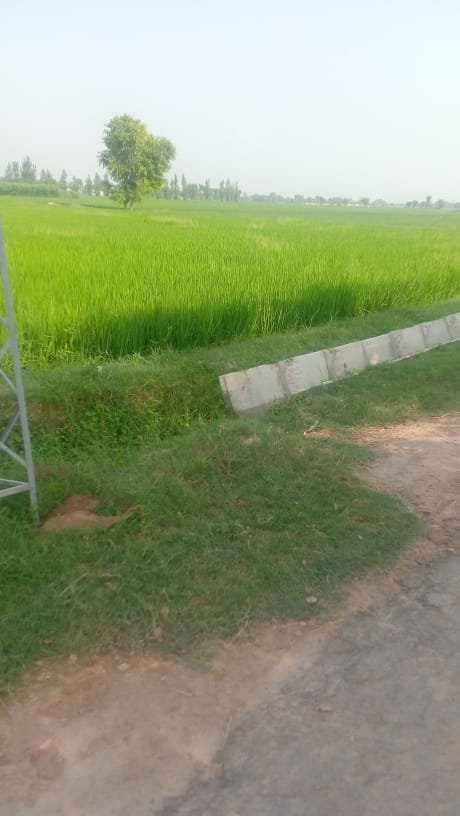 Afterwards we eat something sweet this is from us to other cousins in the celebration of baby calf 😊 After all its a beautiful audition to our dairy animals.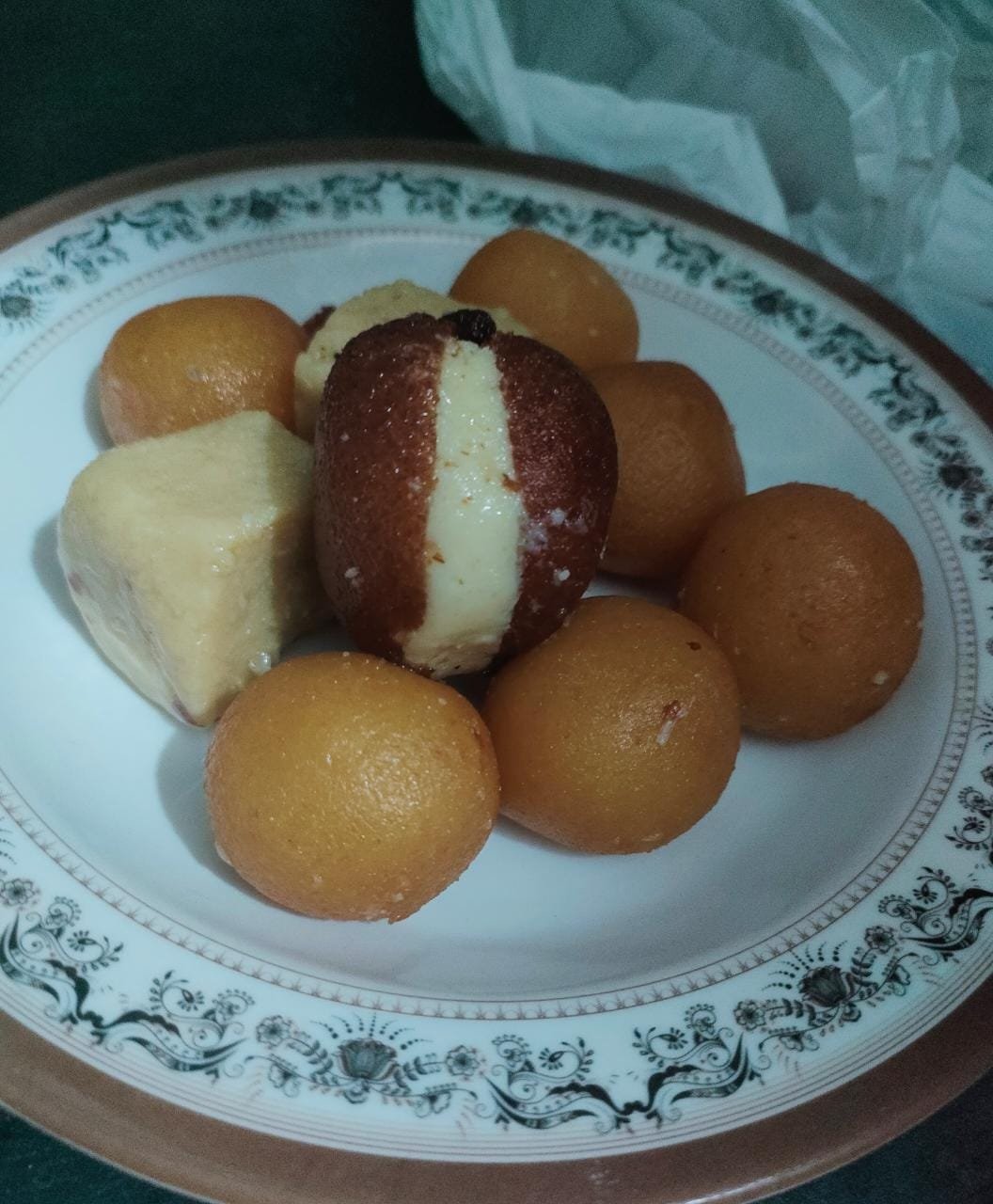 Return to sweet home 😎
Then its time to say bye 👋 my auntie and their kids wanted my one day stay, but my sister @shama26 was not agree for it, so we came to our home .
I took some rest and then i joined Steemit infinity zone zoom session by @cryptokraze sir.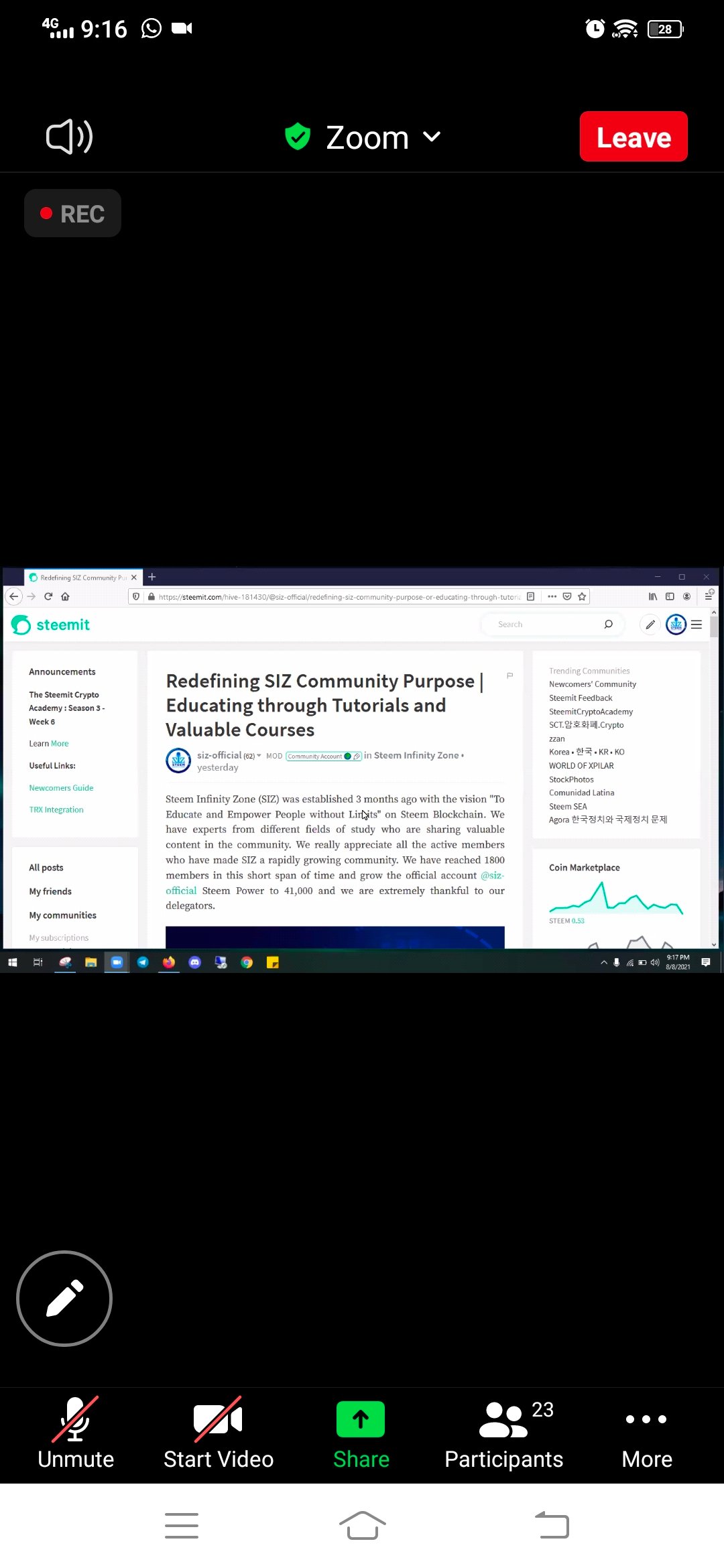 So, its all about today routine, its a bit different so i really like to share it with you, i am hopeful you will like my Today activities, life is short i do the things that's makes me happy, i don't want to be a worried person.
I believe time that we spent in worries or time spend unhappy is just time wasted. So i advised all Of you just focus on positive happens and don't think negative.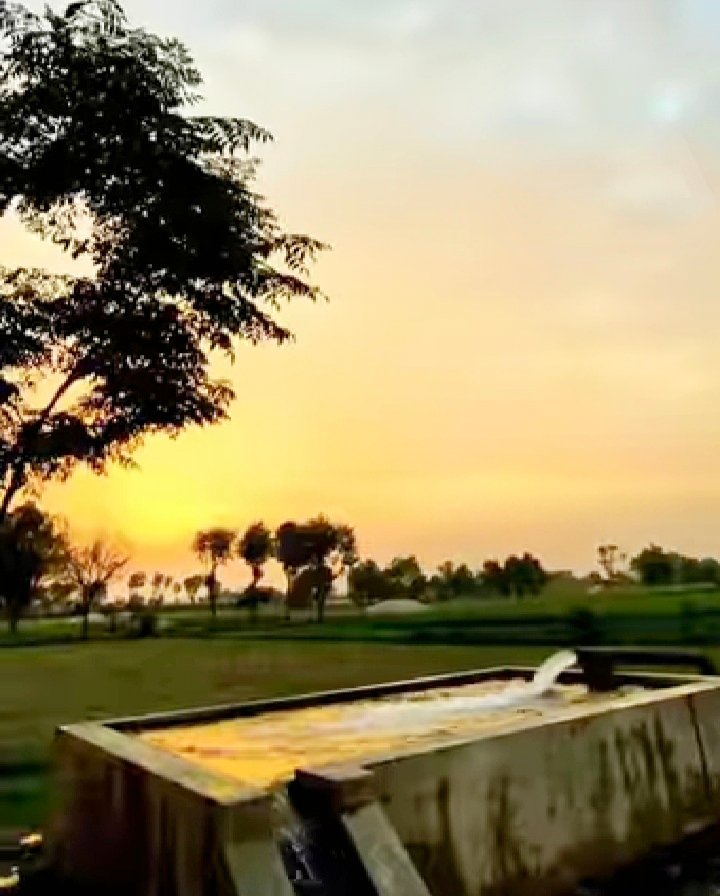 Stay blessed stay positive stay happy 😊😊
Take care.
Regards
@simich