Hello steemians...
Again second day of a good week and Hope for best for coming days. I Am hoping everyone will be good, and delivering yours very best in your respected lives.
Today a very good day, I'm very blessed and feeling better spending again a fruitfull day. Today is international teacher day. It is a special day, for appreciating our beloved teacher.
Happy world teacher day
Teachers day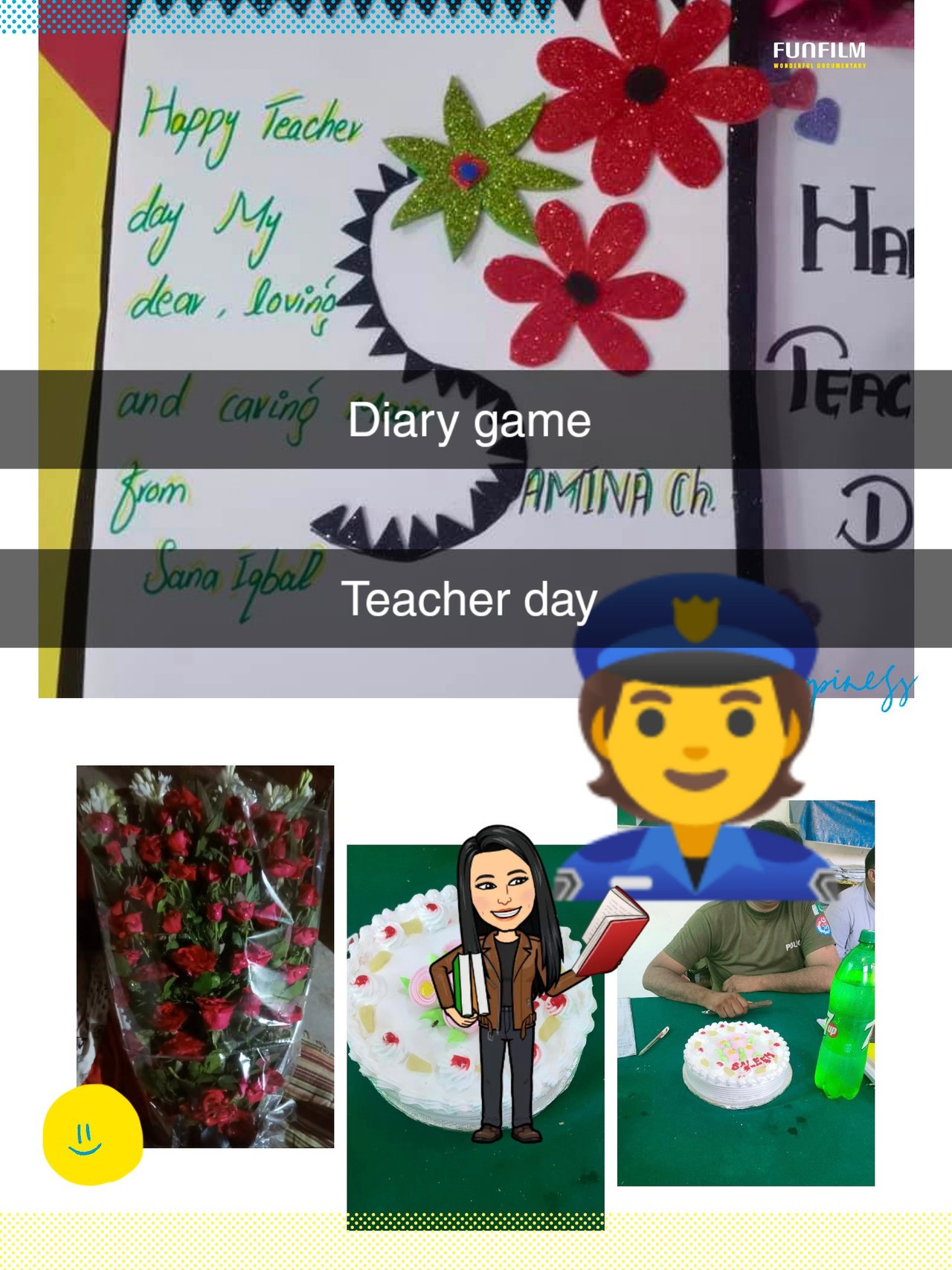 A well spent day gives us more pleasure and satisfaction, i count my everyday good deeds and positive happening. I believe in do at least one deed or help anyone will let your surroundings to be spark ✨
I'm as teacher
As before this police job im a niki ci school teacher so i do teaching job for 6 months but i attached to many students, as Today is Teacher day one of student who is from our colony and also came to me for tuition once in a month so I'm also a tuition wali baji 😂😄
She sent me this beautiful and amazing card hand made design. I really like it and accept it with great love i received this tomorrow morning.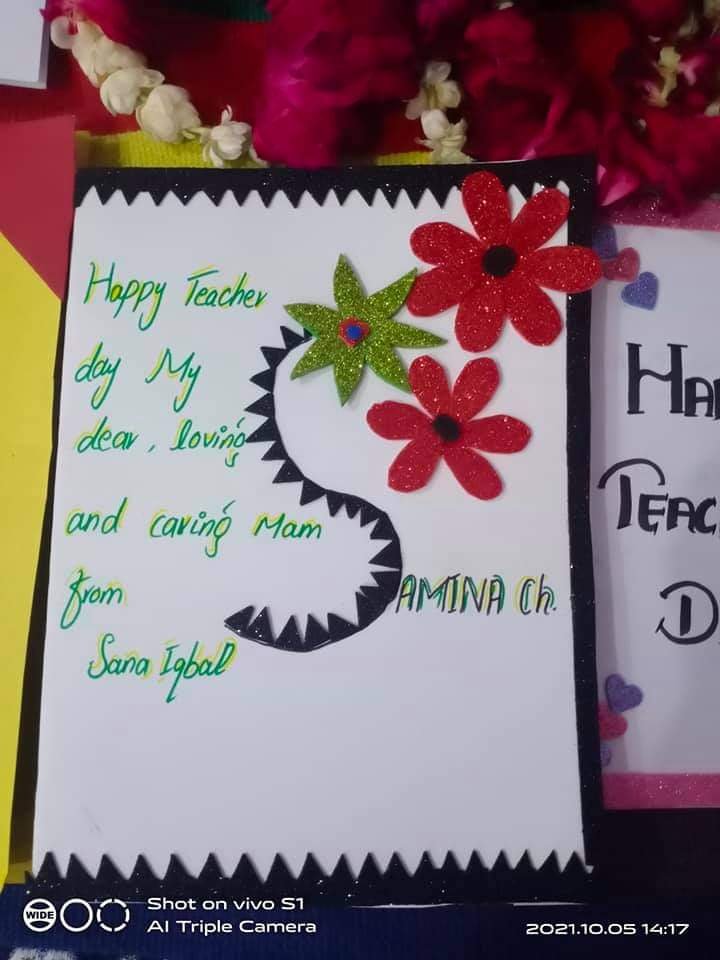 Here's also a detailed note for me i really inspired by love of this my Lil student, May Allah give her many manymore success.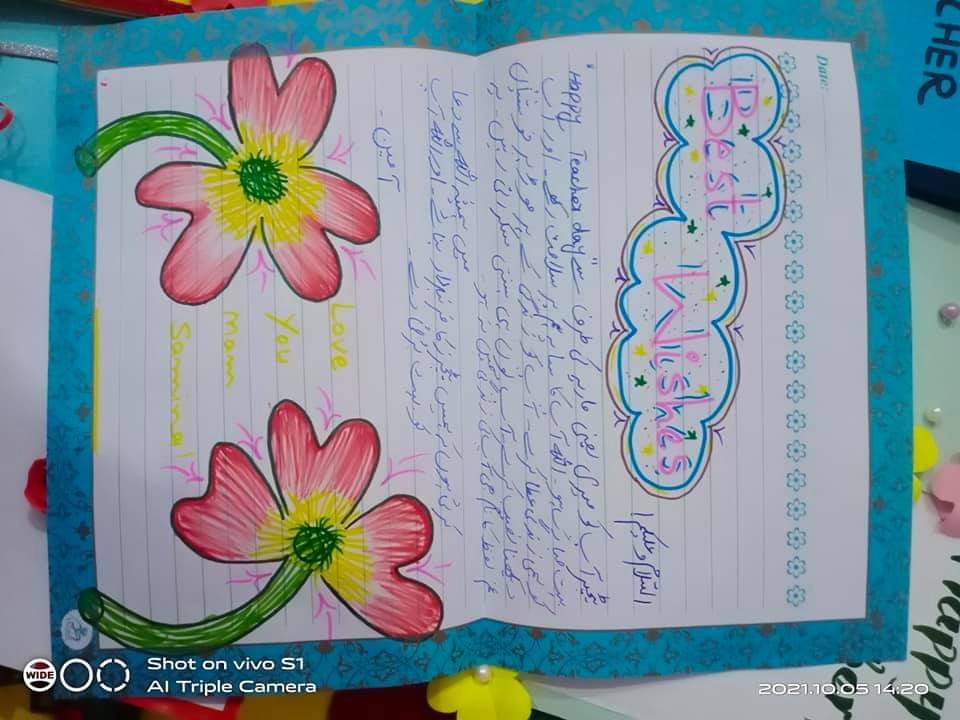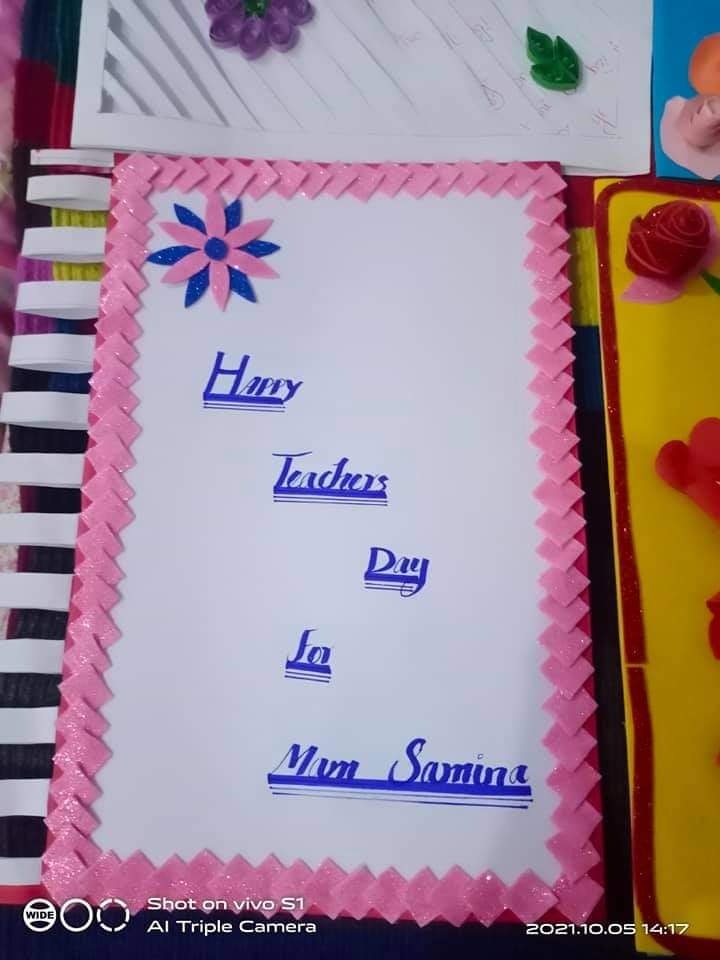 My teacher
Today i got up early get off to duty and here's i took breakfast just a cup of tea and some biscuits.
Today I'm in very hurry can't took my breakfast at home. Im now working as VSO believe me its a very painful nature job, like its very tough to face the victim . But duty is our best and first priority to do it with full honestly.
Here's in police station i have a worthy my Teacher, i learned too much from him about my job, he always support me and stayed at my back-end as father, one of my colleagues malika and i ordered the cake for teachers day celebration.Flowers Bookay present to him from a colleague.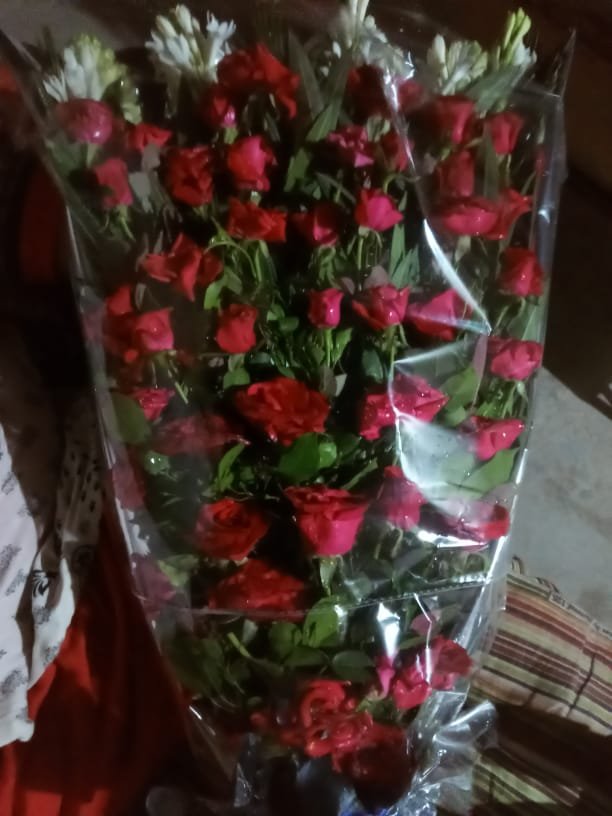 As we are not allowed to celebrate birthdays or like event all, but i do, as i am youngest in station all said beta you cut the cake, 😋but i said no sir its for you ,mn to krtiii hi rhtiiii 😍🥰💫
and wevall join teacher day celebration and mentor cut the cake .
Allaha bless him more.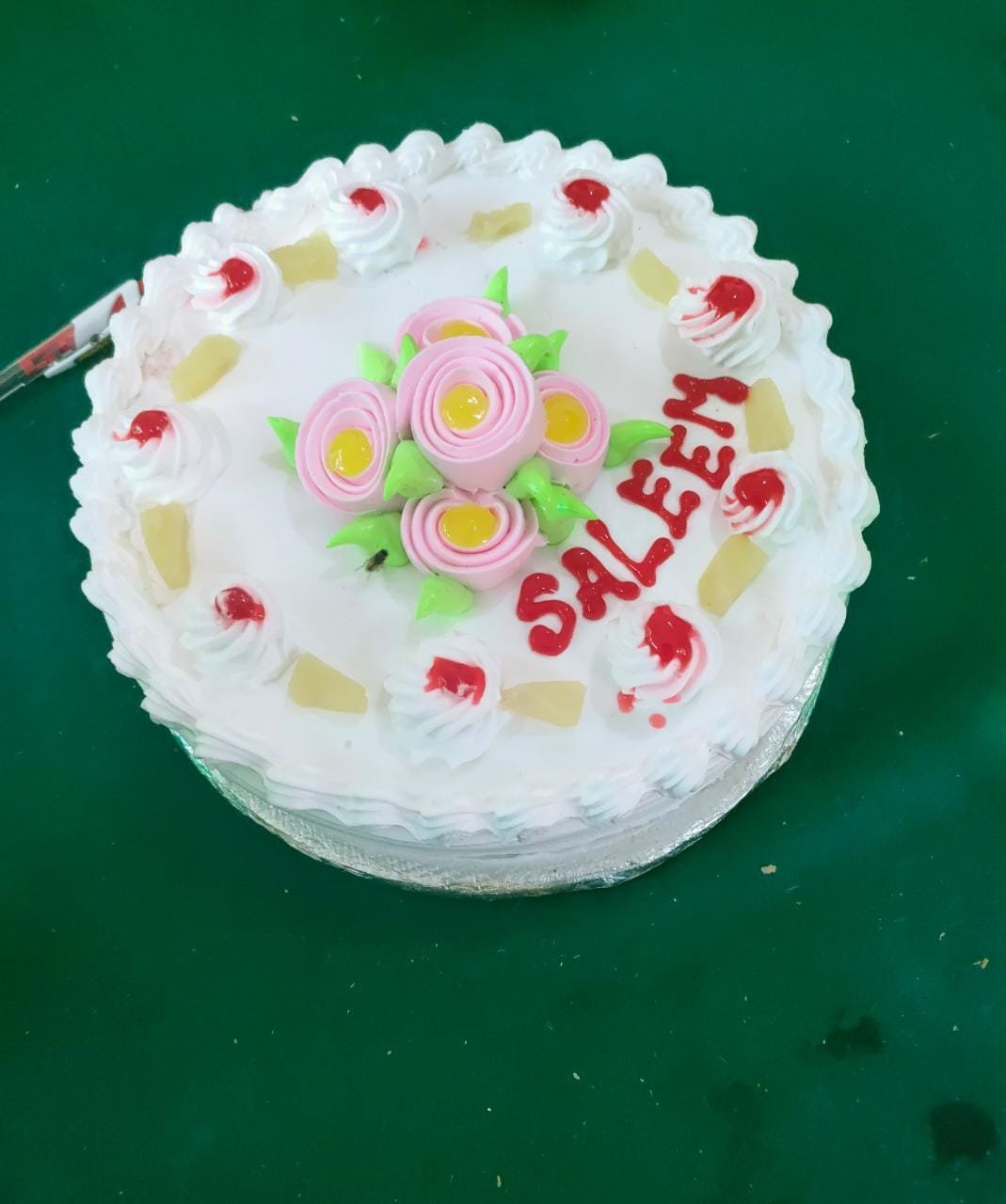 Teacher is our great asset we have to honor them fully and respect them in all ways.
Evening
I came back to home at 5 pm, today weather was very very amazing and awesome, i took some rest and take evening tea, my mom told we have to go market for buying some groceries and i also need some products for me. As weather is my type so regardless i am tired but i prefer to go with them instead lying at bed with alot laziness. So i prefer to enjoy the weather.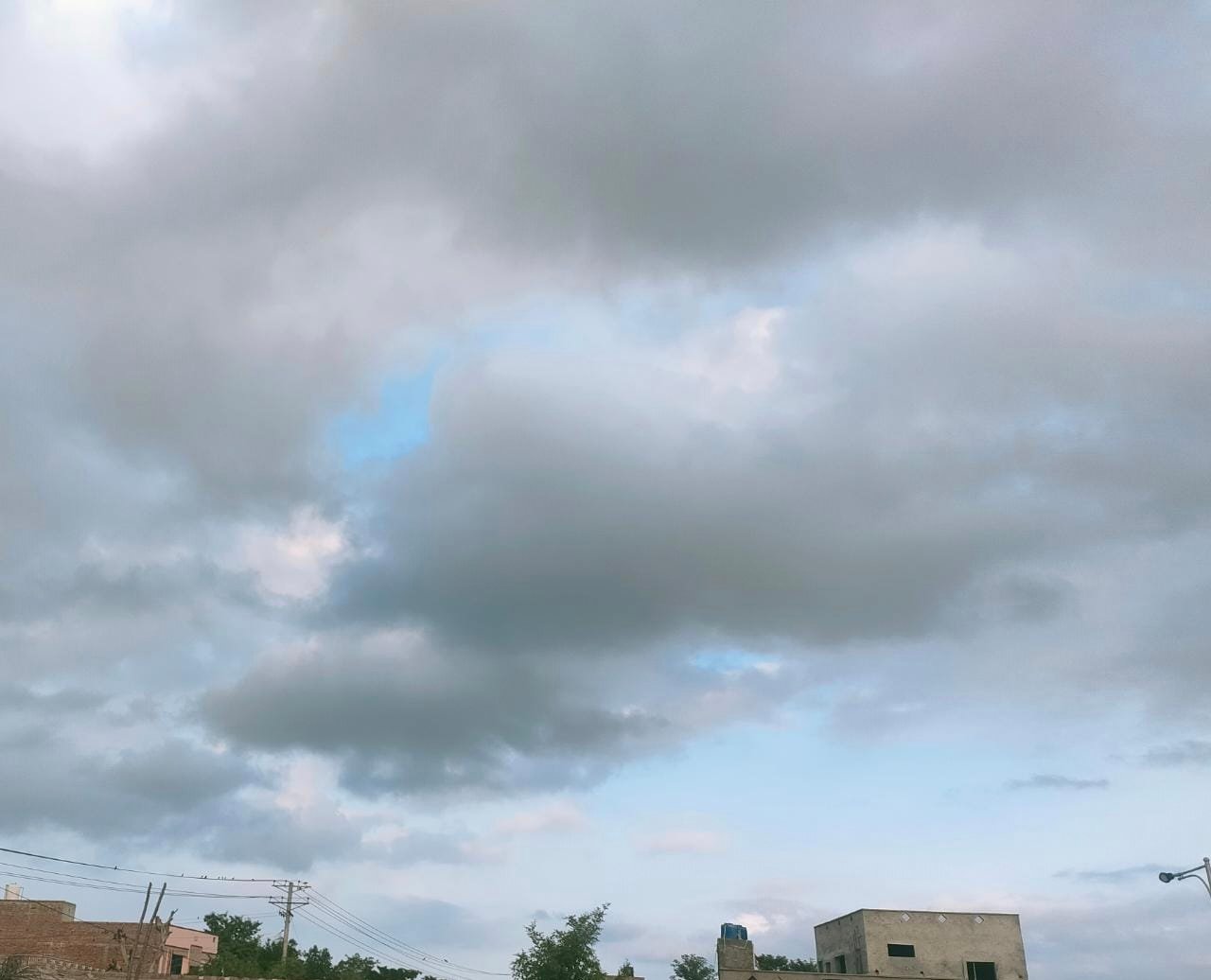 Shopping
I accompanied my mother and sister to the market to buy groceries, the market places always crowded and the shops are like very small in size. We reached at vegetables Shop, i really don't like arguing vendors, that's happened mostly when vendors don't allow customers fo choose the veggies displayed but they insist on buying which they put behind well organized display, and put it very carelessly and weigh.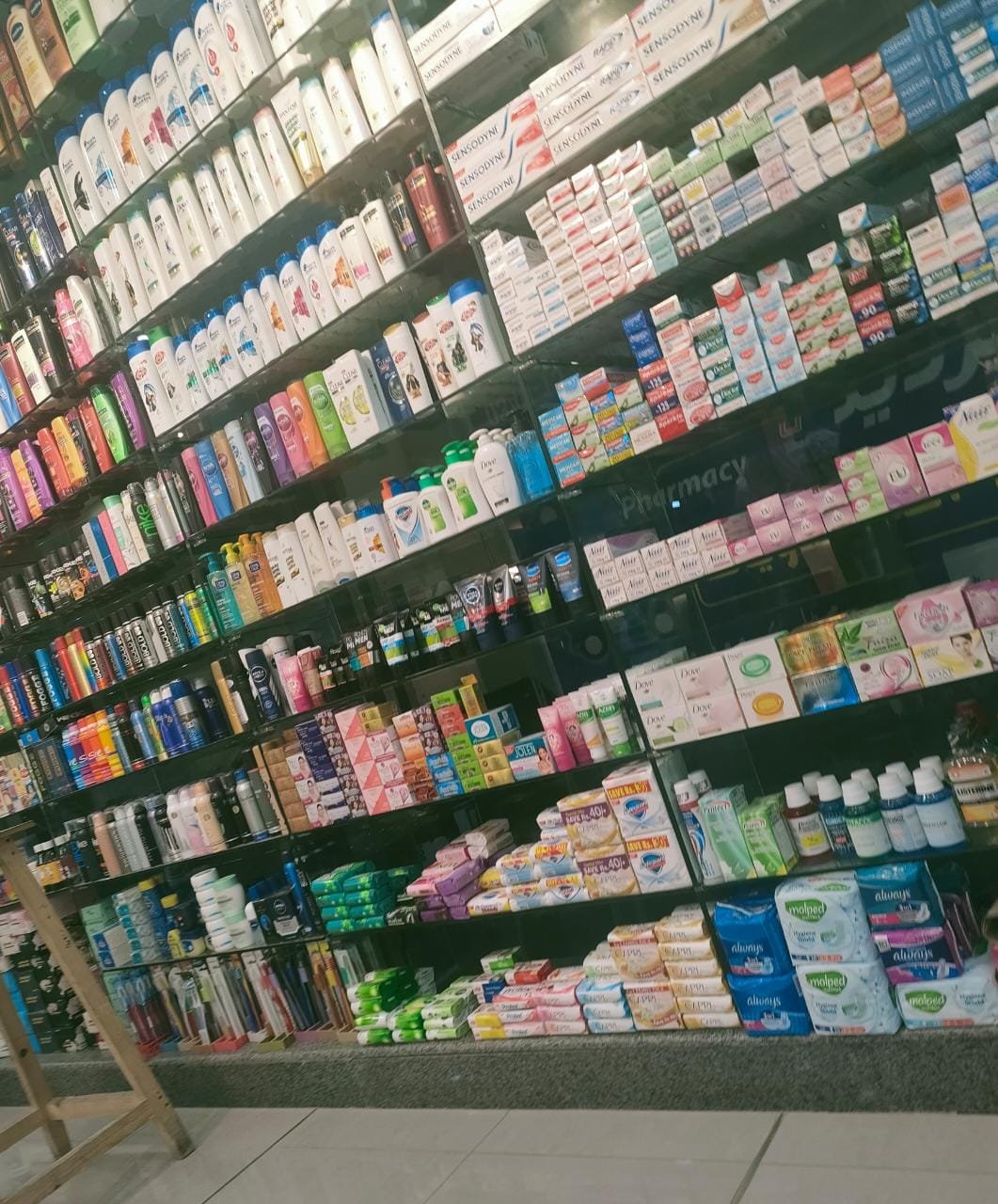 So we made our way, go through by buying veggies, meat, noodles, spices, and other foodstuffs. Then reached at general plus Medical Center clinics my favorite, here i bought some products for me. Here have to buy some cosmetics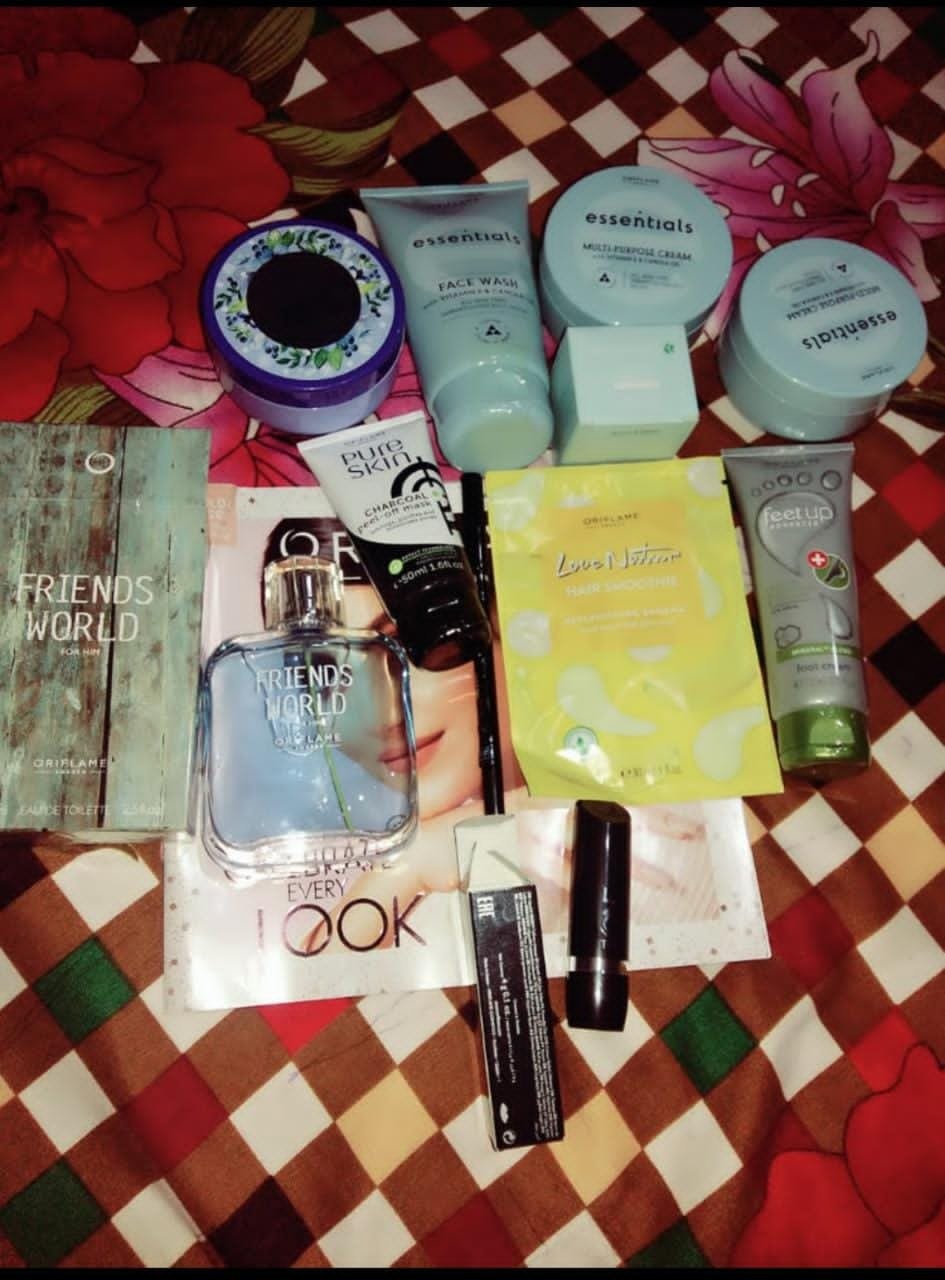 Night
At night i watched my favorite drama. Then we have some milk so decided to make a dessert.
Its my favorite colorful dessert its really awesome and refreshing. I prepared it and garnish it very well, kept into freezer let it chilled. I really love my cooking skills, as i just cooked sometime but cook by heart and with great love so these two ingredient make my dish full of taste , self praise ☺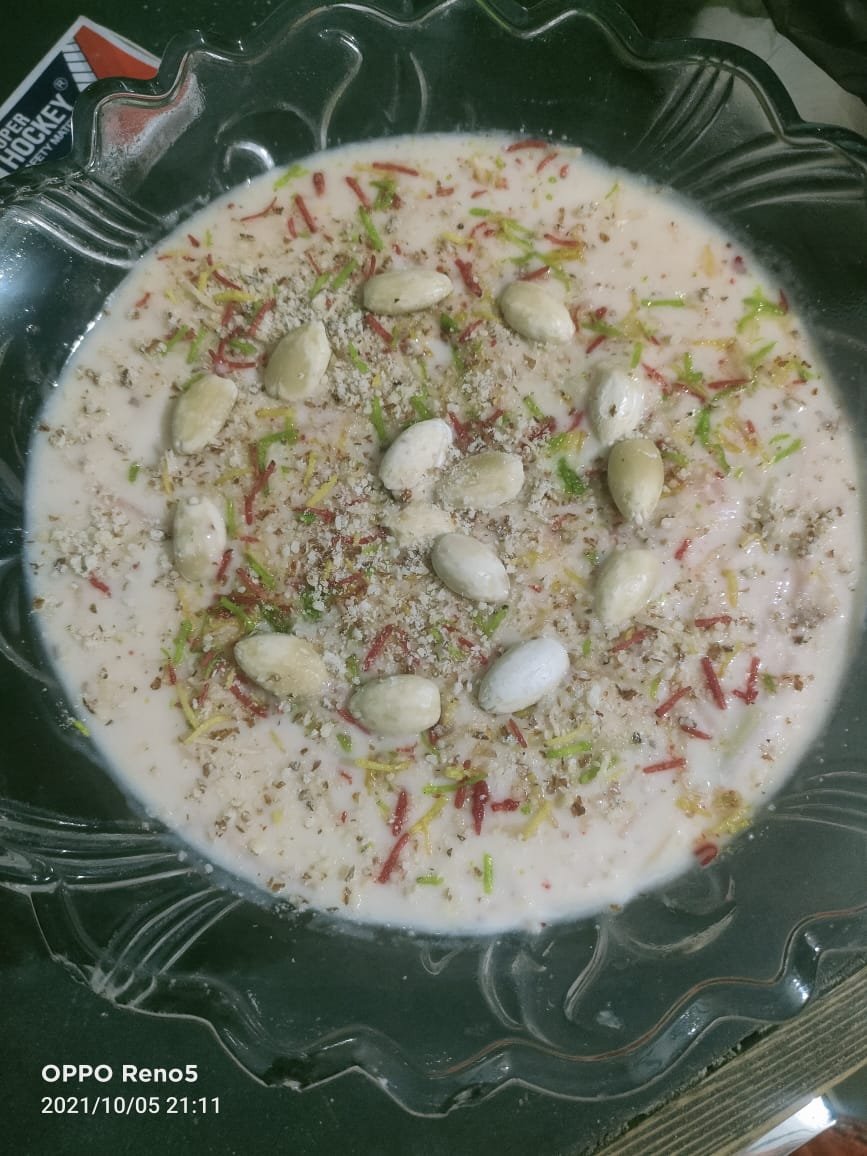 So its all about my today.
At last sgain i thank my teachers . They are very respectable for me. I always honoured them
May Allah bless all of us.
Thank you for giving a read to my diary.
Thanksgiving
Regards
@Simich