HELLO EVERYONE:
How you all doing in life? I hope you all are fine and safe. I am also Good Alhumdullilah.It's a pleasure that you have taken your precious time to read my blog(Diary). Now let's see how I spent my well blessed(1st ramadan) day,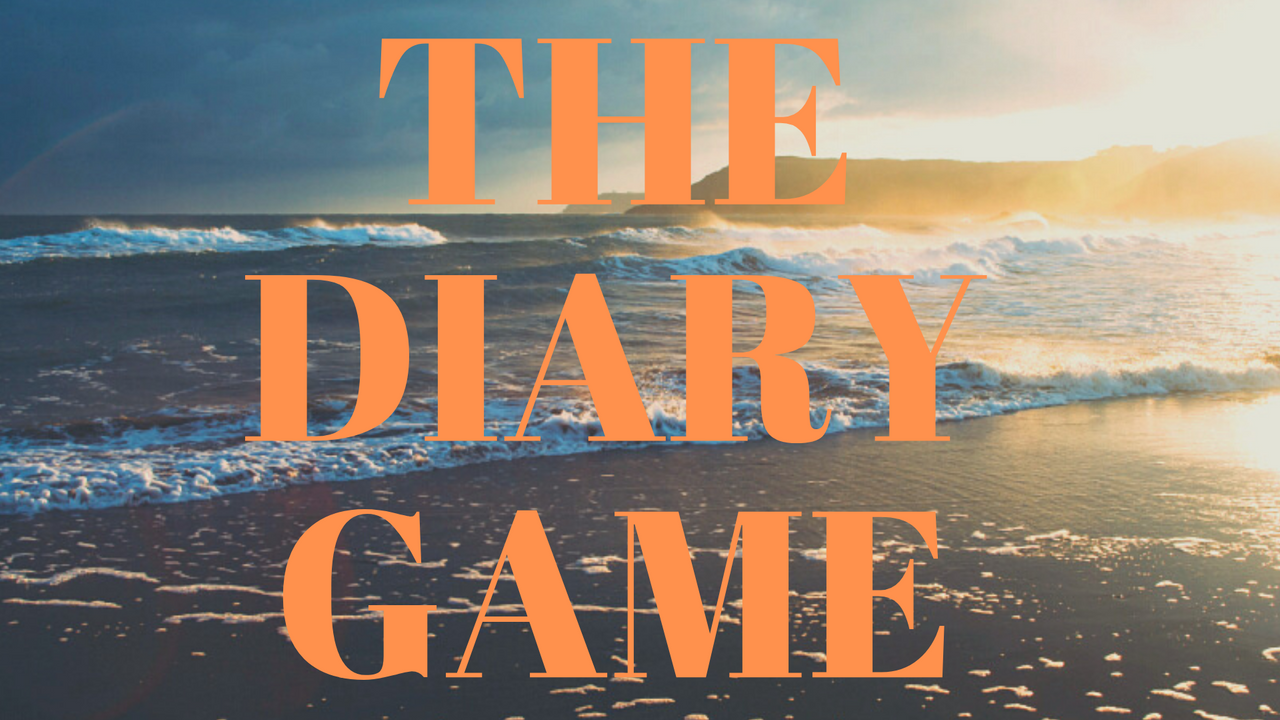 So, My day begins at 3:00 AM, Me and my friends decided to go out and eat some spicy Sehri today, So we marched towards a biryani center name Muhammadi biryani to consume our first meal of the day,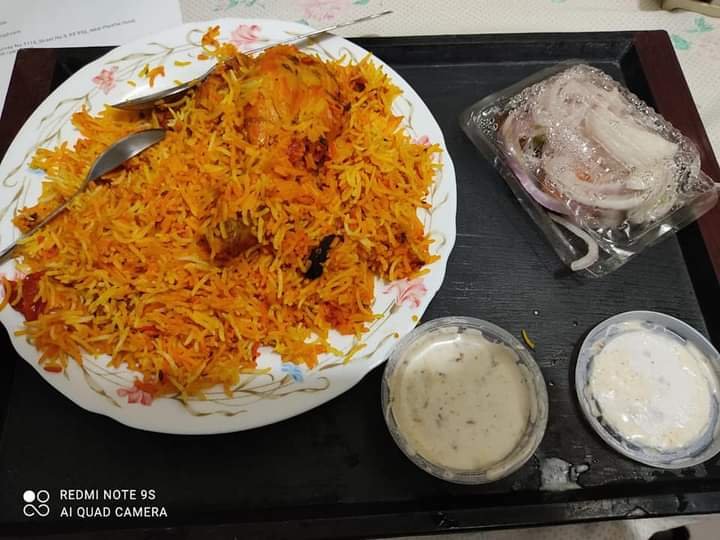 It was so delicious and worth it. I recommend you too to try at least once.
After eating our first meal we were feeling a bit of thirst so then to freshen ourselves we decided to drink some lime juice .So in our area, there is a famous soda shop namely OH MY SODA we quickly marched there and got a glass of fresh lime juice,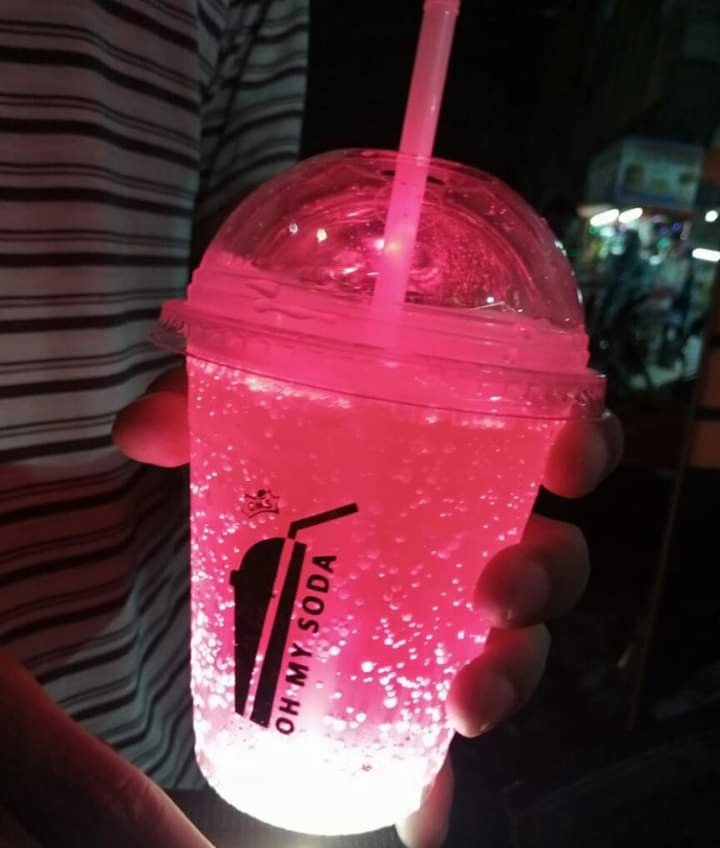 After eating and drinking so much we decided to now go to the nearest masjid and offer the FAJR prayer Since in Karachi the weather is a bit hot and we were sweating so we decided to go to the nearest masjid(TAYYABA MASJID) which has air conditioners. After that, we returned to our houses and slept.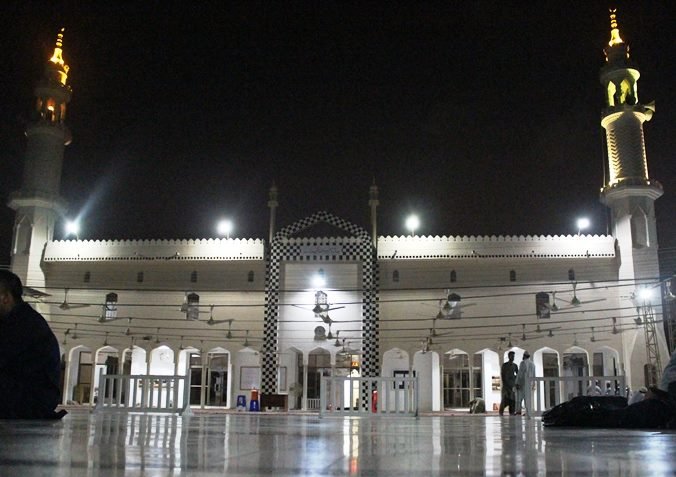 Now, It is 4:00 PM, and it's time to teach some mathematics to my student. I called my student to come over and he arrived in just 5 minutes (He lives next to my street).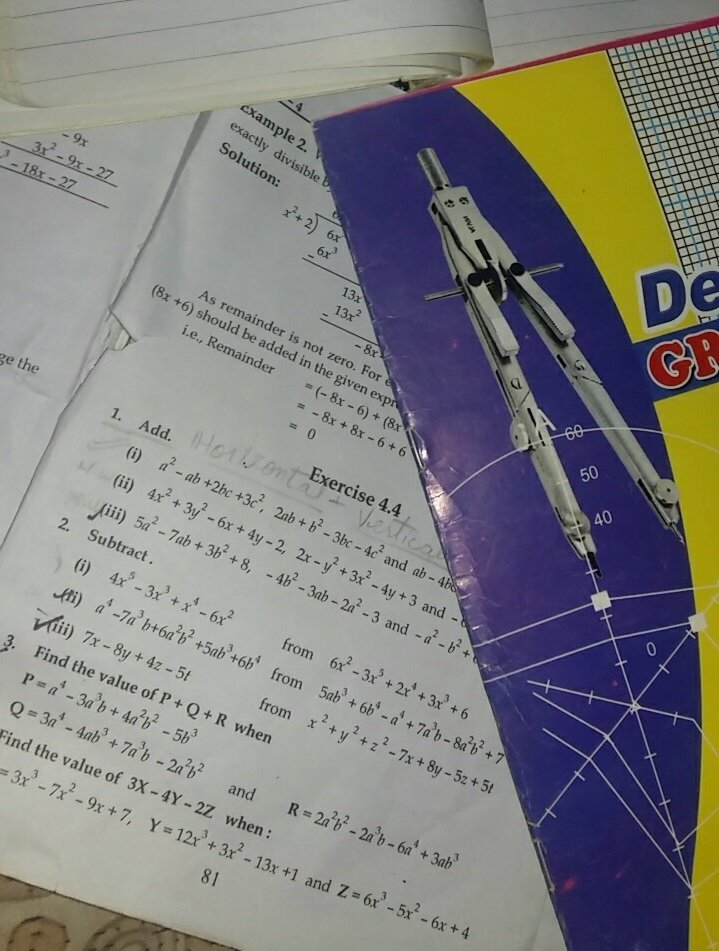 After messing with my brain by teaching for straight 2 hours, Now I am feeling hungry a lot more and feeling Roza so I called my all homies and planned to open our IFTAR at some restaurant, I seek some advice from my friends @zeeshyy07 @syedmraza01 @usman01 to tell a place where we can get the best burger in the town in cheap rates. One of them suggested to follow him and then he took us to THE NAAN BISTRO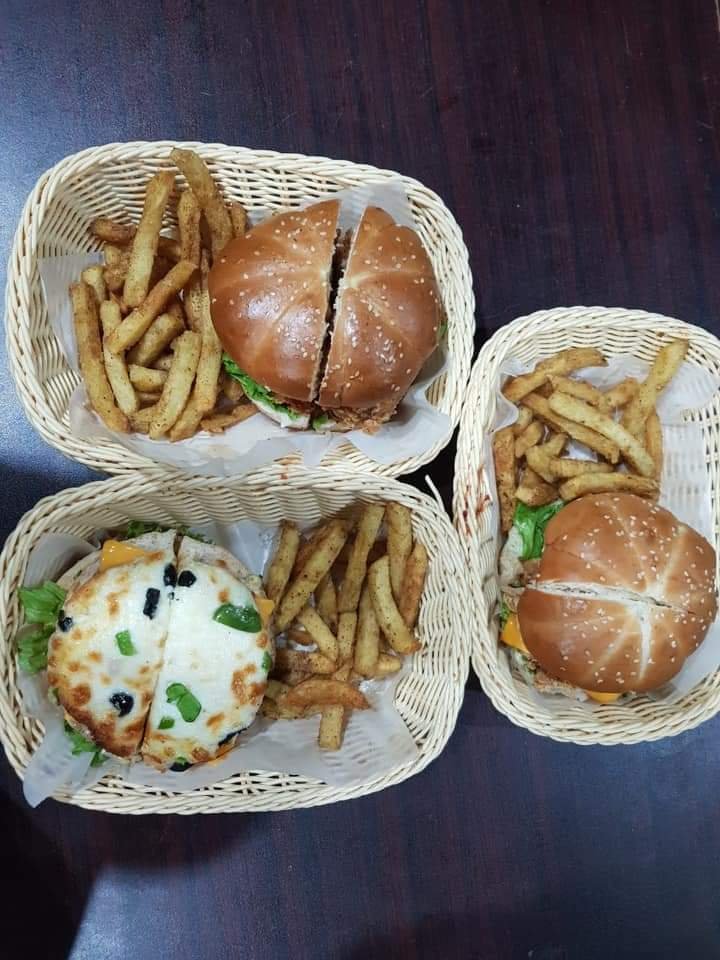 Here we ate two Zinger burgers and one cheeseburger and it gave us the damage of just 650 rupees, and I tell you what it was worth it and if you ask me to give a rating, So for Zinger 9/10 and for the cheese ones: 10/10. I strongly recommend you try at least once.
After eating the burger its time to eat something in the desert, We decided to now go to THE MEHRAN ICECREAM and tried some icecreams, shakes, and faluda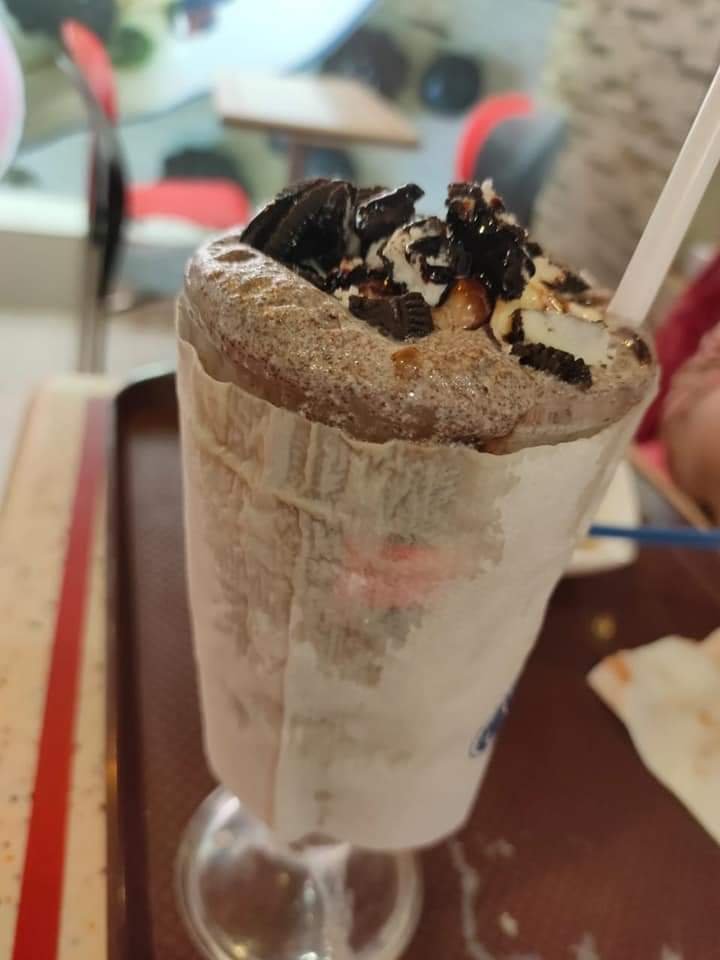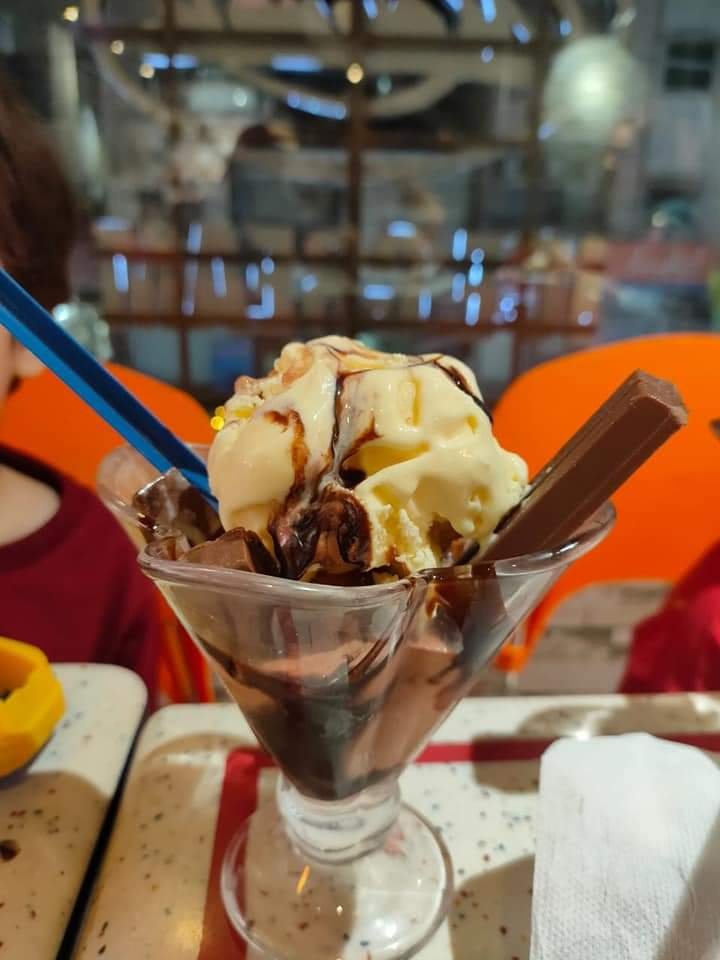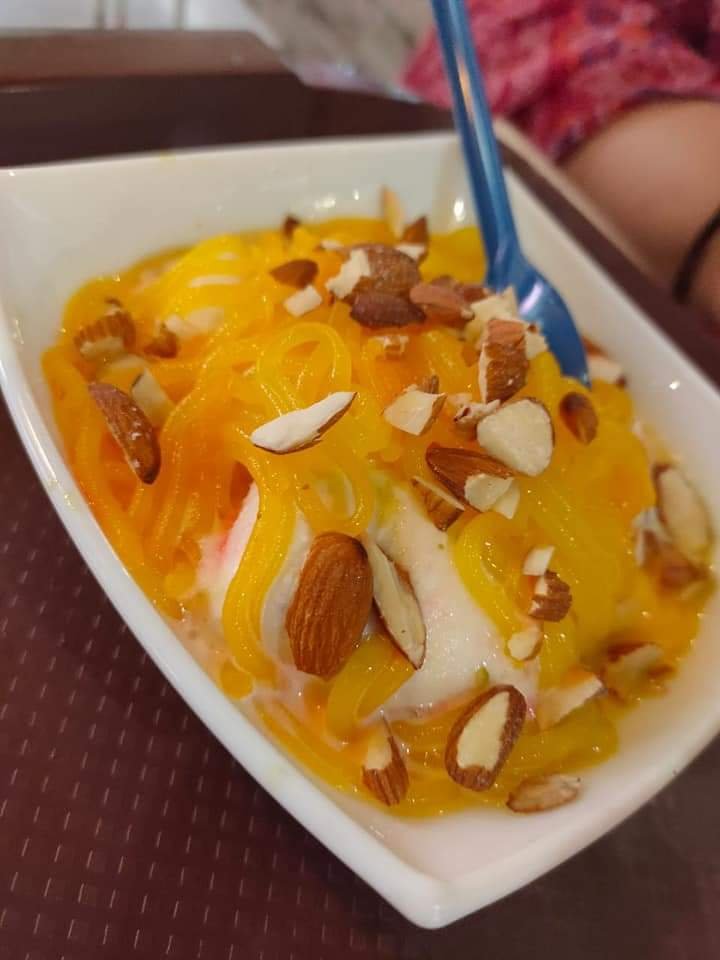 It was a little costly deal but we were in search of this kind of dessert for a while it was a hell of some real icecreams shakes and faluda, Total damage 1300 Rs and if you ask me the rating then I have to give it 10/10.
After that, we quickly marched towards our respective homes and offered Isha namaz. The day was fun and joyful.
I hope you liked my diary. That's it for today, See u in the next diary.
ACHIEVEMENT 1