Saludos a toda la comunidad de Steemit.

Aqui les traigo mi primera presentación en este concurso llamado #musicforsteem, mi papa @juliolunar me convenció para formar parte de este movimiento, aunque hablando con sinceridad, no se esforzó mucho en convencerme.
Here I bring you my first presentation in this contest called #musicforsteem, my dad @juliolunar convinced me to be part of this movement, although speaking honestly, he did not try very hard to convince me.

SHAED x ZAYN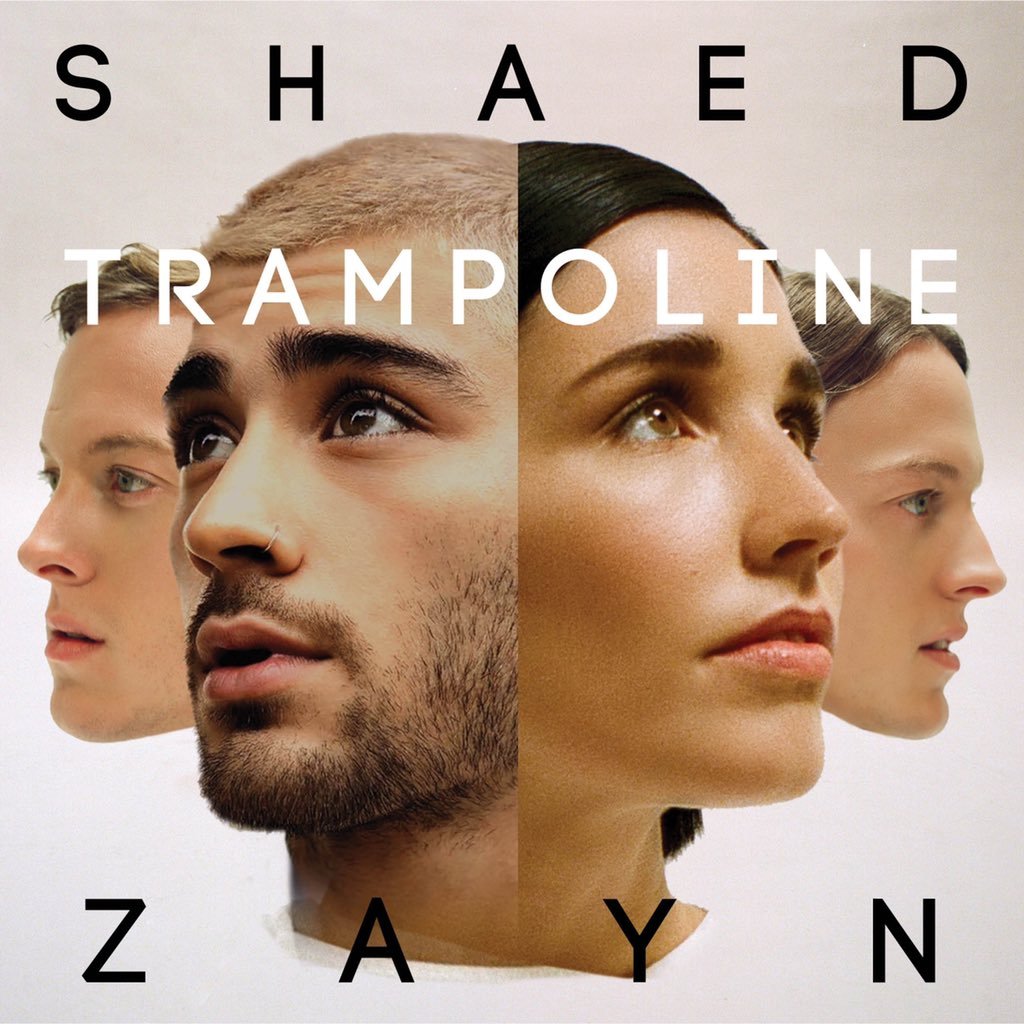 Trampoline
Se trata una historia de amor, de superación y de encontrar el amor cuando menos lo imaginas, cuando lo crees todo perdido. La letra llega, pero aún más lo hace gracias a las voces de SHAED y Zayn. ¿Aún no has escuchado este tema? No te preocupes porque a continuación encontrarás la letra tanto en inglés como en español, así como el audio de 'Trampoline'.
It is a story of love, of overcoming and of finding love when you least imagine it, when you think you have lost everything. The lyrics arrive, but even more so thanks to the voices of SHAED and Zayn. Haven't heard this song yet? Do not worry because below you will find the lyrics in both English and Spanish, as well as the audio of 'Trampoline'.

---
SHAED x ZAYN - Trampoline
---
I hope you enjoy it.
My Acoustic Version
---
Trampoline
Shaed
Dreams, dreams, dreams
I've been havin' dreams
Jumpin' on a trampoline
Flippin' in the air
I never land, just float there
As I'm looking up (as I'm looking up)
Suddenly the sky erupts (sky erupts, sky erupts)
Flames alight the trees
Spread to fallin' leaves
Now they're right upon me
Wait, if I'm on fire
How am I so deep in love?
When I dream of dyin'
I never feel so loved
I've been havin' dreams (ah)
Splashin' in a summer stream (ah)
Trip and I fall in (ah)
I wanted it to happen (ah, ah, ah)
My body turns to ice (my body turns to ice)
Crushin' weight of paradise (paradise)
Solid block of gold (ah)
Lying in the cold (ah)
I feel right at home (ah)
Wait, if I'm on fire
How am I so deep in love? (In love)
When I dream of dyin' (dyin', dyin')
I never feel so loved (so loved)
Wait, if I'm on fire (so loved)
How am I so deep in love? (So loved)
When I dream of dyin' (so loved, so loved)
I never feel so loved
Ah, ah
I never feel so loved
So loved, so loved (ah)
So loved, so loved (ah)
La, la-la, la-la
I've been having dreams
La, la-la, la-la, la-la
Jumping on a trampoline
La, la-la, la-la
Flipping in the air
La, la-la, la-la, la
I never land, just float there
Wait, if I'm on fire
How am I so deep in love?
When I dream of dyin' (dyin', dyin')
I never feel so loved (so loved)
Wait, if I'm on fire (so loved)
How am I so deep in love? (So loved)
When I dream of dyin' (so loved, so loved)
I never feel so loved (so loved, so loved)

---
Gracias por leer mi post y escucharme,hasta la proxima