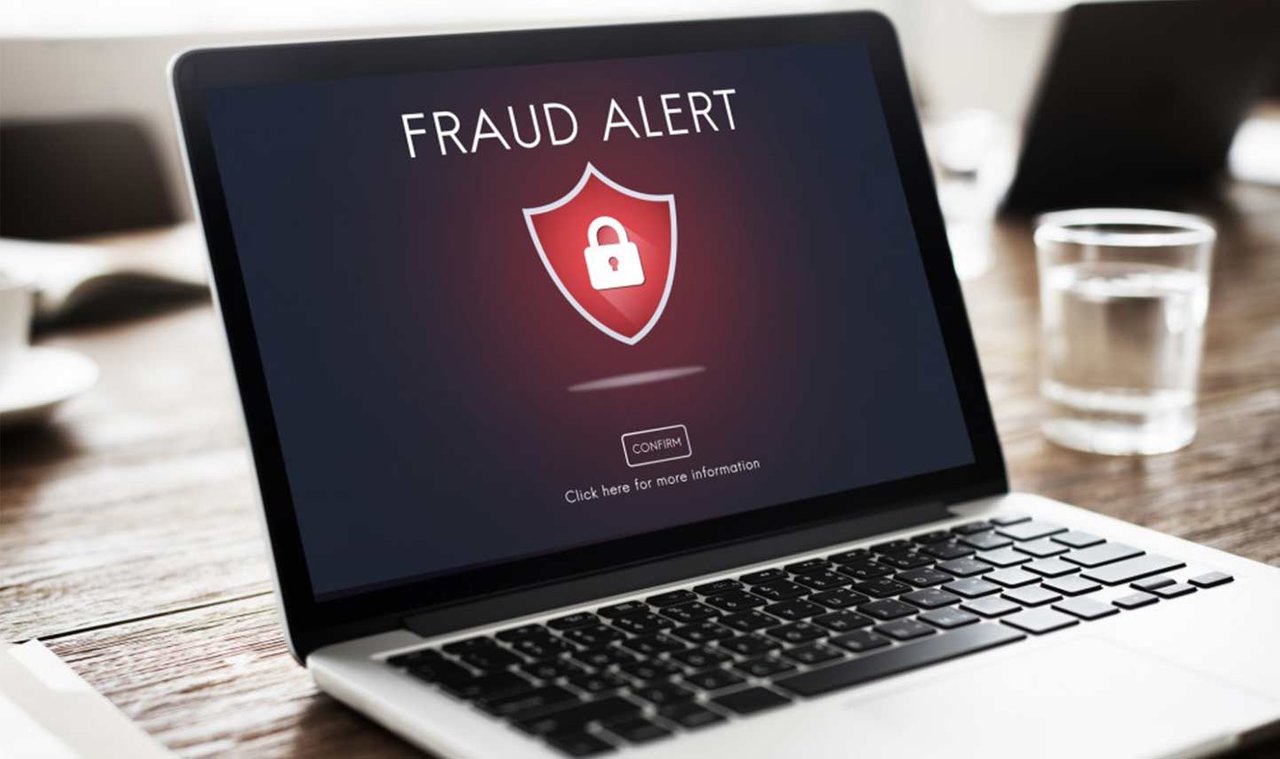 Hello dear community of musicians and singers from around the world of this great house called @musicforsteem on the steemit platform. With concern we have observed how some users have tried to cheat the content curators by taking images and videos that belong mostly to established musicians while local talents seeking support and recognition within the platform see their work virtually lost and forgotten.
For this reason we are going to expose a couple of cases of users whose actions within the community violate the rules of the same and negatively affect the reputation of their accounts by trying to continue trying to cheat and plagiarizing other people's content.
Hola estimada comunidad de músicos y cantantes de todo el mundo de esta gran casa llamada @musicforsteem en la plataforma steemit. Con preocupación hemos observado como algunos usuarios han intentado engañar a los curadores de contenido tomando imágenes y videos que pertenecen en su mayoría a músicos consagrados mientras que los talentos locales que buscan apoyo y obtener reconocimiento dentro de la plataforma ven como su trabajo virtualmente se pierde y queda olvidado.
Por tal razón vamos a exponer un par de casos de unos usuarios que su accionar dentro de la comunidad que infringe las normas de la misma y afecta negativamente la reputación de sus cuentas al querer seguir intentando engañar y plagiando contenido ajeno.
Caso 1: usuario rose136


This user came to the community months ago from the Spanish-speaking community with a suspicious identity; notice that he has no profile picture and tried to fool us by posting the music of an Asian artist, which seems strange. We went to the singer's YOUtube channel and realized that it was not the user's channel. We immediately made the observation resulting in a PLAGIO the publications. She subsequently deleted the posts and left the community once she could no longer fool us.
Este usuario llegó hace meses a la comunidad proveniente de la comunidad hispanohablante con una identidad sospechosa; observe que no tiene foto de perfil e intentó engañarnos colocando la música de una artista asiática cosa que parece extraña. Fuimos a el canal de YOUtube de la cantante y nos dimos cuenta de que no era el canal del usuario. Inmediatamente le hicimos la observación resultando en un PLAGIO la publicaciones. Posteriormente borró las publicaciones y dejó a la comunidad una vez que no pudo seguir engañándonos.
Caso 2: usuario maithalithakur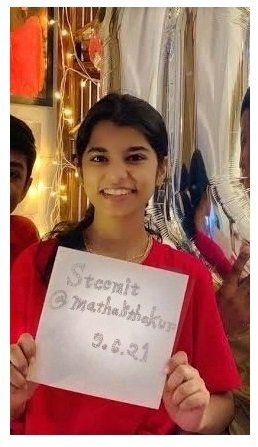 This reported user from INDIA is a well known singer from her country and can be found on the internet through links to her videos on YOUTUBE. The person who created the user on Steemit had been cheating using IDENTITY THEFT and at the same time committing PLAGIO by exposing the artist's work as if it was his own.
Thanks to people linked to the Asian community they were able to detect the FRAUD within the community and let us know so we thank them very much for their contribution.
Este usuario reportado de la INDIA es una reconocida cantante de su país y la pueden hallar en internet a través de los enlaces de sus videos en YOUTUBE. La persona que creo el usuario en Steemit había estado engañando utilizando el ROBO DE IDENTIDAD y a la vez cometiendo PLAGIO al exponer el trabajo del artista como si fuera de su autoría.
Gracias a personas vinculada con la comunidad de Asia pudieron detectar el FRAUDE dentro de la comunidad y hacérnoslo saber por lo que les agradecemos mucho por su contribución.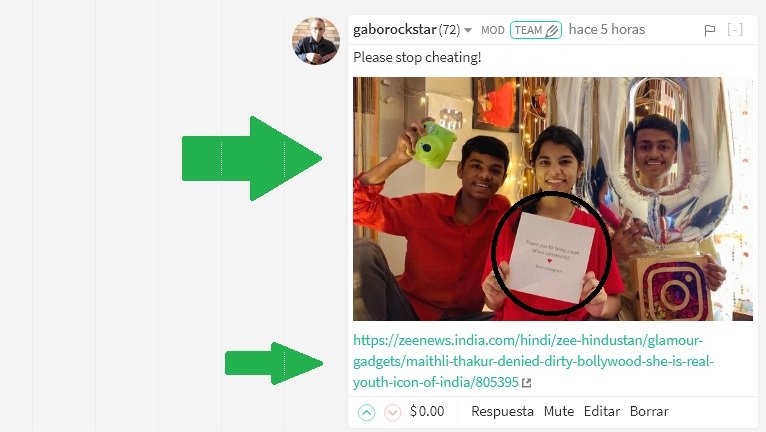 When he was discovered he tried to make this montage on the photo of the artist but if we visit the link in the photograph we can see the TRAP. This conduct is reprehensible within the community and we invite other users to collaborate in stopping this type of behavior that damages the image of the community.
Al ser descubierto intentó de realizar este montaje sobre la foto de la artista pero si visitamos el enlace en la fotografía podemos observar la TRAMPA. Esta conducta es reprobable dentro del a comunidad e invitamos a los demás usuarios a colaborar en la detención de este tipo de conductas que dañan la imagen de la comunidad.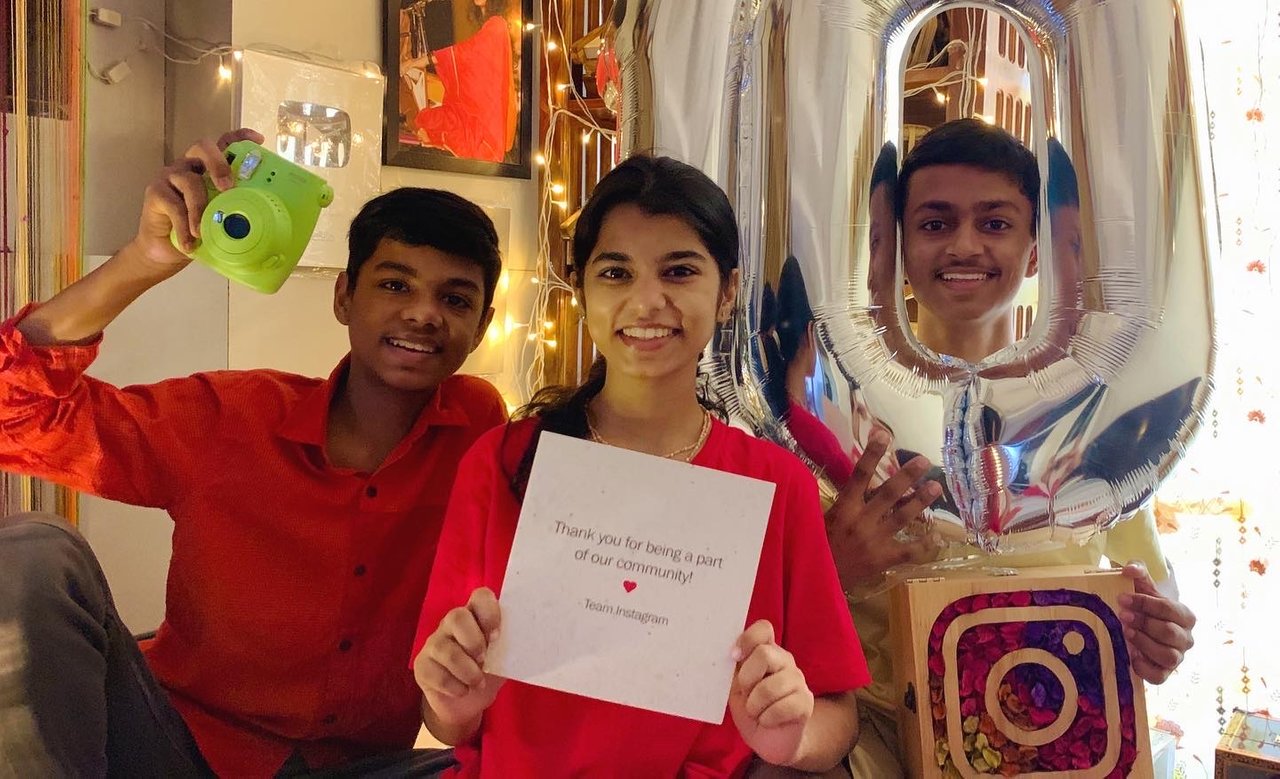 https://zeenews.india.com/hindi/zee-hindustan/glamour-gadgets/maithli-thakur-denied-dirty-bollywood-she-is-real-youth-icon-of-india/805395
HELP friends Musicians !
Let's all be curators and defend the largest community for musicians on the platform from Plagiarism and Identity Theft....
Seamos todos curadores y defendamos a la comunidad más grande para músicos de la plataforma del Plagio y el Robo de identidad...
Atención: @musicforsteem @steemcurator01, @cryptokannon