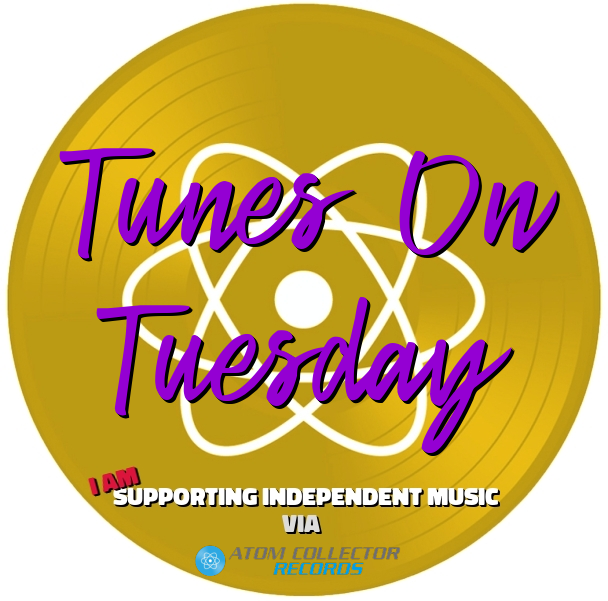 The following tracks are a selection of the fantastic independent musicians that use AtomCollectorRecords.com:
Among The Witches by Fleursonseaux
## Nyertun - Mindconnection - 05 - Fly by
@beats4change
Let your mind soar
Nyertun - Mindconnection: Tunes from 2005-2007 Made with Reason
Electro 80s
Follow me on spotify : https://open.spotify.com/artist/2eCUHxLIKAizSuvhy3351v
Follow me on Choon : https://choon.co/artists/tymusicproject/
Follow me on Musicoin : https://musicoin.org/nav/artist/0x56ffffec5488736b04227dcb05b9a75a93678218
Follow me on Youtube : https://www.youtube.com/channel/UCTubix-K4QKPnJWEERRk3-A/playlists
Premier regard [Wypernet and Lukowig] by Lukowig
Music and guitar: Wypernet soundcloud.com/laurent-toupet-930624560/tracks
Drums, bass, lyrics, vocal, mixing, mastering and illustration: Lukowig www.facebook.com/Lukowig/
Thanks to Sylvain D'ailleurs for his advice.


LYRICS
Premier regard
quelque part
dans le passé
m'ont agressé
tes yeux noirs
Premier regard
revenant à ma mémoire
sans pitié
m'ont foudroyé
tes yeux noirs
Bulles façonnées par mes désirs
remontent à la surface
une à une sans prévenir
Bulles gonflées par mes souvenirs
éclatent à la surface
une à une et me font souffrir
Premier regard
magiquement noir
et sorcier
m'ont envoûté
tes yeux noirs
Les lames de fond l'écume acide
n'effacent la trace
indélébile de ton sourire
Sans larme je me morfonds baignant dans le vide
profond qui me glace
et alimente mes soupirs
PRINCESS ASS - Culo princesa by MPinc
"Everything that has ever been, everything you knew and held so dear, is gone. It changed into a terrifying world made of sorrow and voices in your head. Your moves are frozen and your heavy breathing sizzles like electronic particles in the void, dancing on the cold walls of your prison. Darkness pins you down and strength of your body drains away. There is no horizon, no escape, nobody to hear your scream. Because no one else exists anymore. It vanishes into the surrounding well of despair. Once the echoes of your voice are gone, silence encircles you forever."
Some improvisations on my cigar box guitar, drums and other stringed instruments.


LYRICS
Just Instrumental
Door to Elsewhere by @skeeboo
This is a jazzy sketch for tenor sax, made with love in dorian mode and quartal harmony.
© Music & Lyrics By Last "Ravage" Opinion
© Image: "Miscere Homunculi" Courtesy of Alenia
A bass riff starts up this song, a riff which is doubled an octave higher, intermittently, during the song.
A well saturated guitar makes the rhythm interesting.
A distinctive crash cymbal gives an alternate marching feeling to the drum beat.
A "sololike" squealing guitar is the song's most memorable bit.
The second part of the song has a more jazzy feeling where lyrics are nearly spoken.
In the end, it's "cool" waking up from a rare sleep paralysis.
---
Lyrics:
Dazed by the thunder under torrential rain,
driven by the ghastly wind, blinded by the lightning.
Screaming louder than a bell in agonizing pain.
Is anyone surviving this? Is anybody listening?
I wake up, I'm cold and wet, fluctuating on clouds.
There's nowhere I can firmly stand.
Deep into the void I drown.
More I try to float, the deeper I sink.
Immobilised I try to scream but in vain.
Words can't describe the terror I'm feeling.
Can't open my eyes, can feel no more pain.
I'm loosing control, what on earth is happening ?
A stream of light breaks through the darkness.
An angelic figure holds out her hand.
I'm starting to doubt my sanity.
Am I still alive?
---
---