Hello Friends
First of all i want to use this medium to say thank you to @hmetu for organising this contest.
Here is my screenshot of the tweet i posted on my twitter page.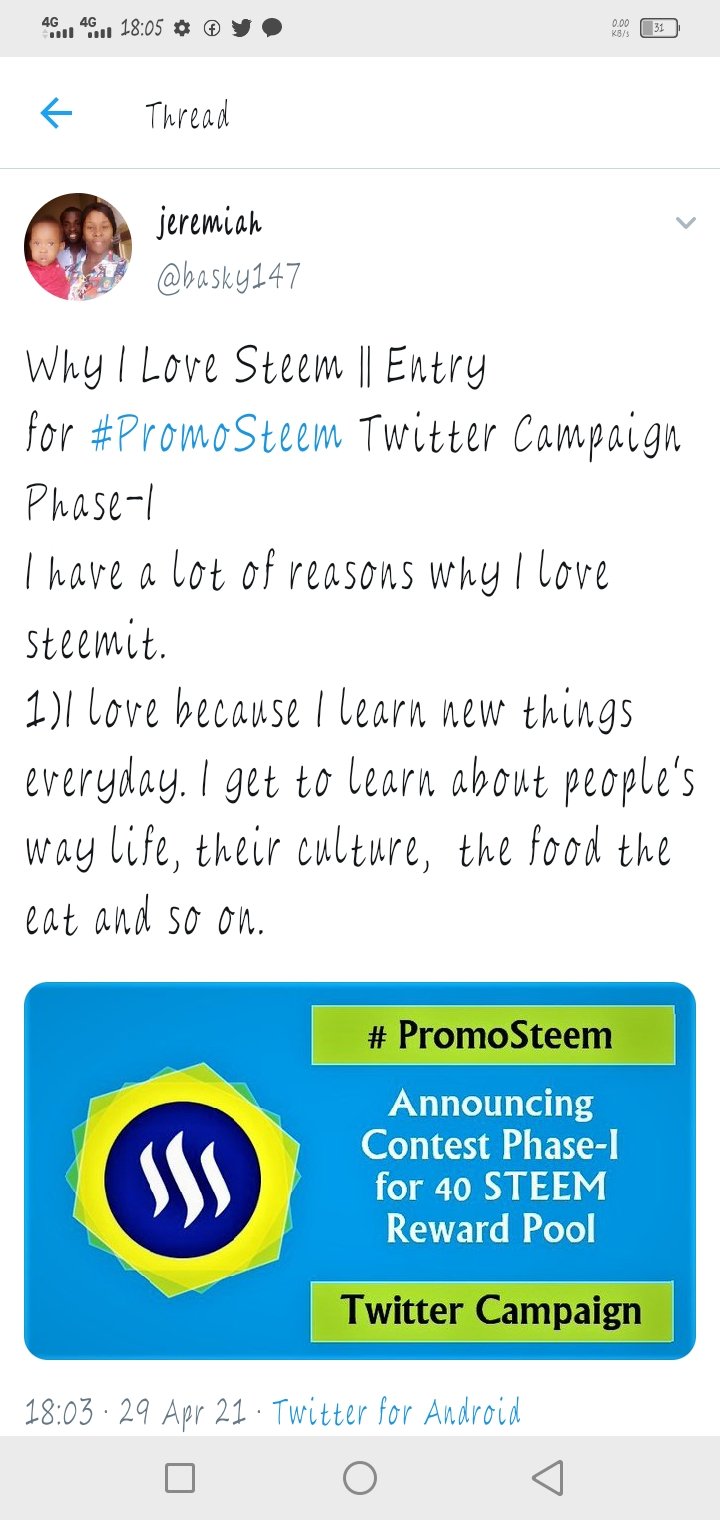 My entry on why i love steemit
There are a lot of reasons on why i love steemit.
I like steemit because i learn everytime. I get to leaen about peoples way of life, their experiences and so on. Before i had no interest in learning about cryptocurrency, but since i joined steemit am able to undersatnd how it works.

My second reason is that am been payed for just posting a content. Through what i earn am able to support my business and sort myself out.

In steemit you share ideas with people on how to better our society.

Steemit has made life little bit easier for me. You can be a boss on your own, No need to stress out your
self going to work that much.
On twitter i invited 3 of my friends which i did here too. I invited @miraclediamond @mirango @marvis to come and join and share why they love steemit.
Thanks for your support.