Hello (Hola) to you all amazing steemians!
Hope you all will be fine and happy.
Here I am with my entry for the contest of Promoting @Steemit through the Twitter campaign.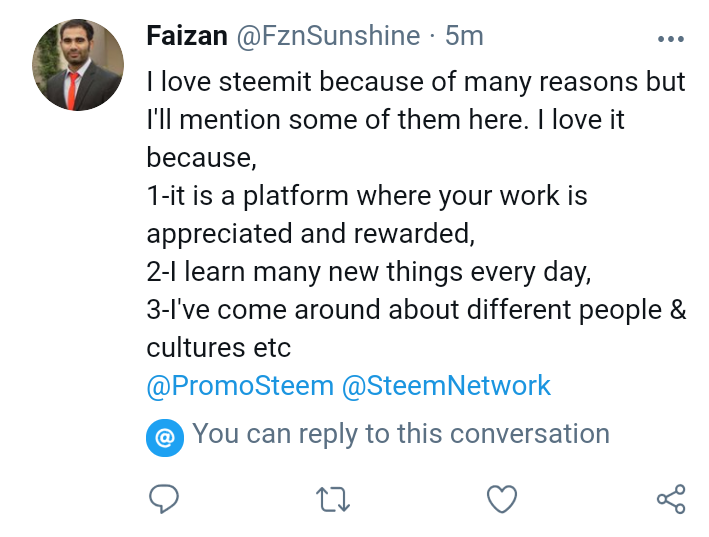 After joining @Steemit in 2018 for the first time, I have had through so much and now I've a very good experience working on steemit. I would recommend it to anyone who can write and if don't have any other skills but can capture good photographs by himself. It is a platform where your work has the worth and you are rewarded according to that. I have earn a good amount Alhamdulillah and I would love to spread it to other people who can work here.
Therfore, wanted to take part in the @promosteem contest to promote steemit and let competent people know about it and join it to bring some new positive addition to the steemit community and learn and earn for themselves too.
Thank you for stopping by!
CC:
@stephenkendal @promosteem.com

I nominate my friends to take part in this contests:

Regards: