Friends, This is my entry for #Promo-steem Twitter Campaign Phase-II about the topic Why Steem is the best Blockchain.
The Steem Blockchain has always been the best for me, as income can be secured by sharing your feelings, creativity and photography here. You might say there are so many chains like this, so why steem?
It's just that there are a lot of chains right now, who think of themselves as part of the blockchain and promote themselves as decentralized but there's absolutely nothing decentralized and everything is controlled. Where you will not find complete freedom to express your skills, but in many cases your freedom will be ruined and your work mentality will also be ruined.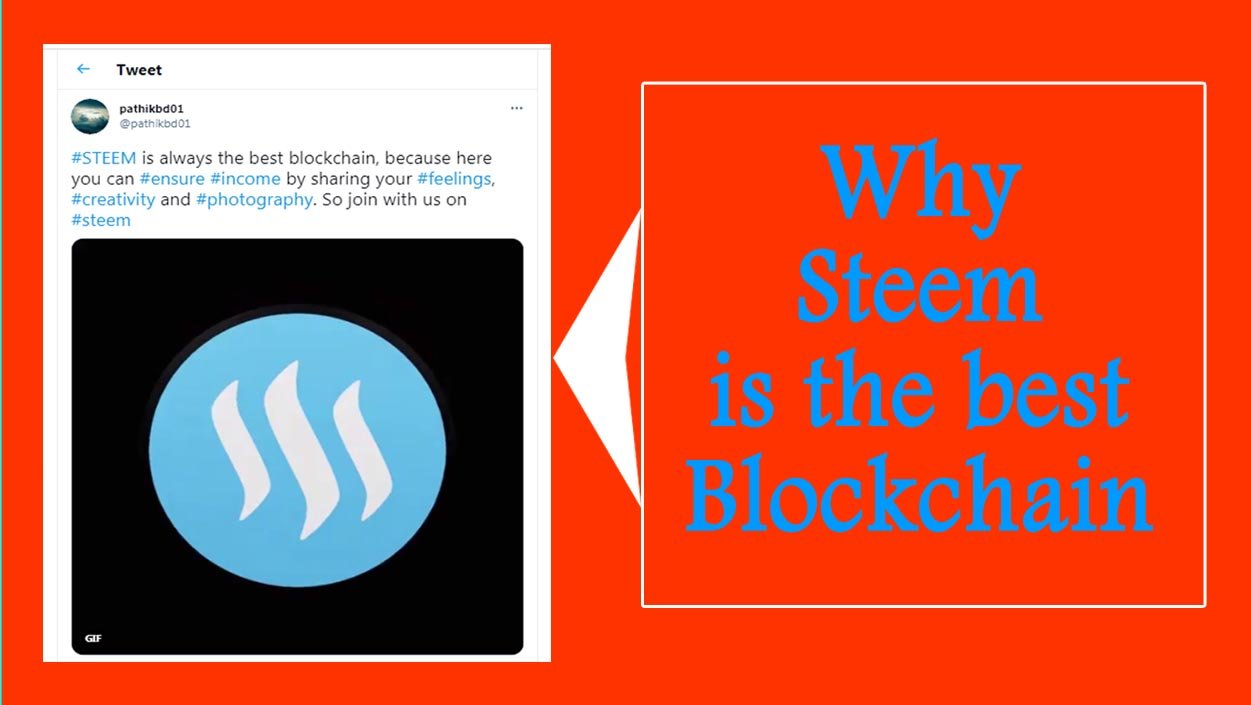 So why waste your creativity by entering this chain? To waste time is to waste your opportunities and creativity. And joining all those chains means wasting your time. Now think about it, will you waste time or try to make your future brighter and safer? If your answer is yes, I invite you to join the Steem Blockchain. Where you will have the opportunity to enjoy complete freedom, where you will find the right community to express your skills and take the opportunity to get adequate rewards.
Everyone says this, it is wise to make the right decision at the right time, think about what you will decide? But I guarantee that here you will have the opportunity to work with full independence, your skills will be properly evaluated and you will be able to take the opportunity to do more by investing in it. Yet I give you the idea that you can express your skills in any easy subject.
Do you love to travel? If you travel regularly, you can join the travel and photography community and share your experiences in this field. It is not a very difficult task, because you can travel to different places and capture beautiful photography. You can also blog about your travel experience or share it by making videos. Here you will have full freedom to express your feelings and if it is done qualitatively, you will have the opportunity to get good support and rewards.
In this way you will be able to connect with users from other parts of the world by sharing your experience or skills in any subject and sharing experiences by building new relationships. Simply make it an excellent opportunity to share feelings as well as make some money.
So all in all I must say that Steem Blockchain is the best and a great platform to get something good by expressing any of your skills / experience.
Friends I am inviting you to check the contest and participate @norbemigbe87 @marcelo25 @bostonblake @omjng & @ellieth. Contest link bellow-
https://steemit.com/hive-138294/@hmetu/promo-steem-twitter-campaign-or-or-announcing-contest-phase-ii-30-steem-prize-pool
Check my twitter link-https://twitter.com/pathikbd01/status/1400424266500218884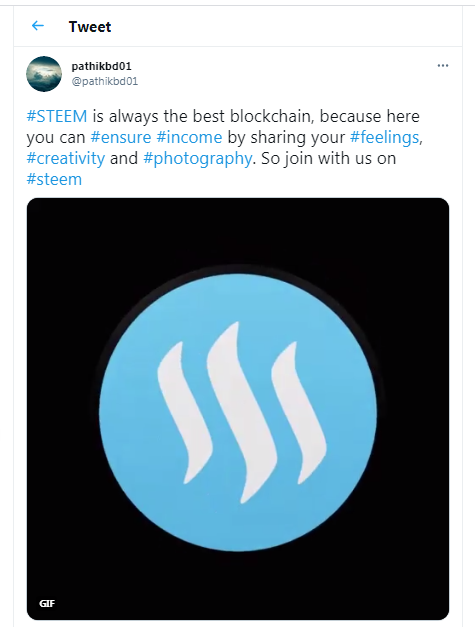 Thanks all.
@pathik
Dhaka, Bangladesh