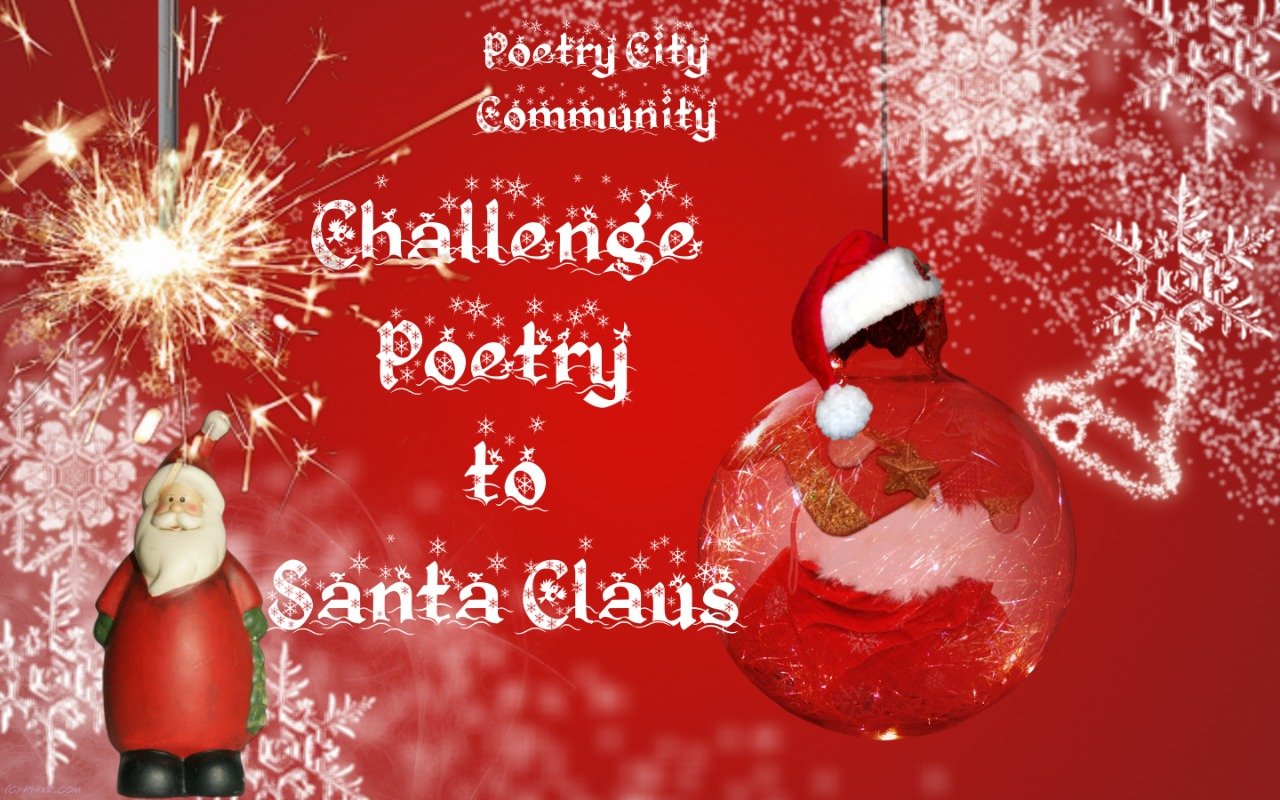 ¡Papa Noel entró por mi ventana y dejó unos regalos!
Es víspera de Navidad y adelantó su llegada. (No tengo chimenea). Papá Noel o Santa Claus entrega sus regalos a los que se portan bien. Cumple la tarea de este concurso y participas por esos regalos.
Este concurso es patrocinado por @samic y @madeinsteemit.
Santa Claus came through my window and left some presents!
It's Christmas Eve and he's early. (I don't have a fireplace). Santa Claus delivers his gifts to those who behave well. Fulfill the task of this contest and participate for those gifts.
This contest is sponsored by samic and madeinsteemit.

¿Cuál es la tarea?
Escribir un poema a Papá Noel
¿Las reglas?
Solamente únete y postea desde Beta.Steemit en la comunidad Poetry City, para llegar ahí puedes usar el siguiente enlace:
https://beta.steemit.com/trending/hive-138326
What's the assignment?
Write a poem to Santa Claus
The rules?
Just join and post from Beta.Steemit in Poetry City community, to get there you can use this link:
https://beta.steemit.com/trending/hive-138326

¡Premios y más premios!
Prizes and more prizes!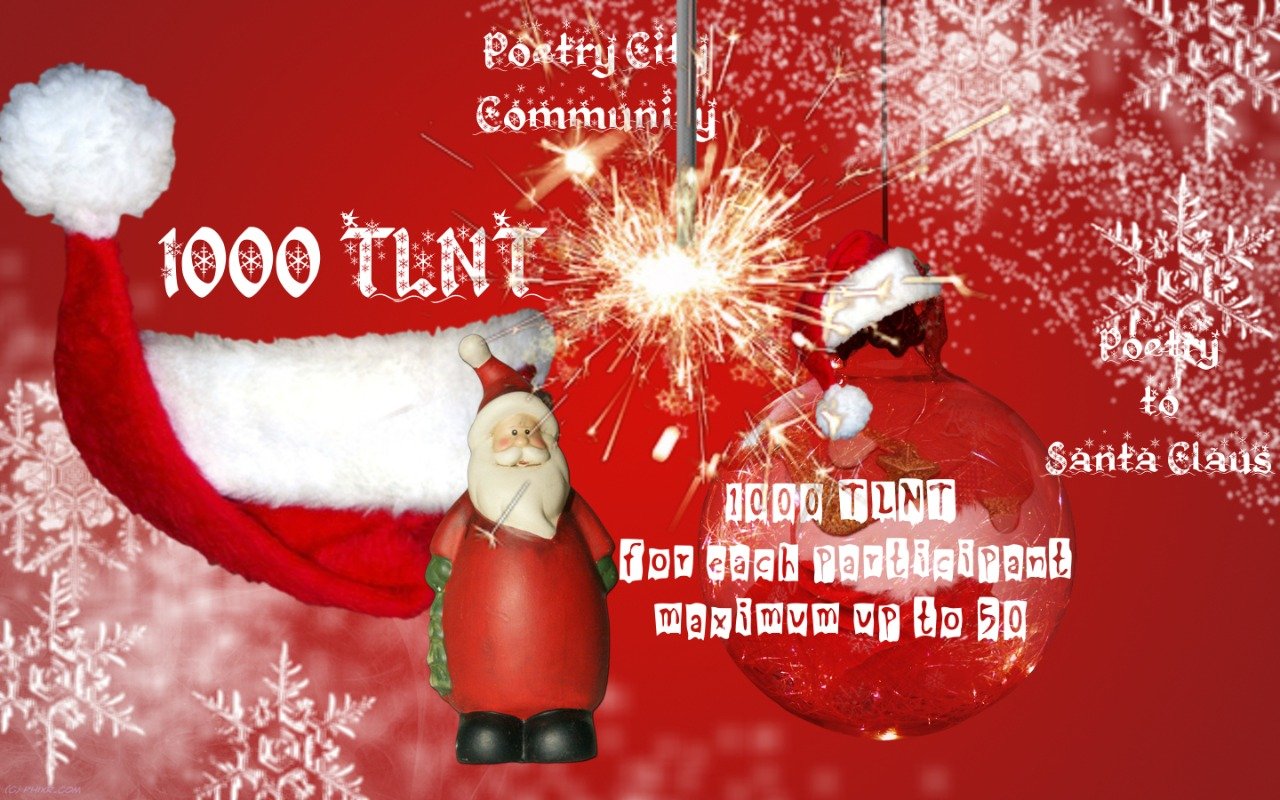 Madeinsteemit repartirá 50 mil tokens TLNT entre los 50 primeros participantes.
Madeinsteemit will distribute 50 thousand tokens TLNT among the first 50 participants.
---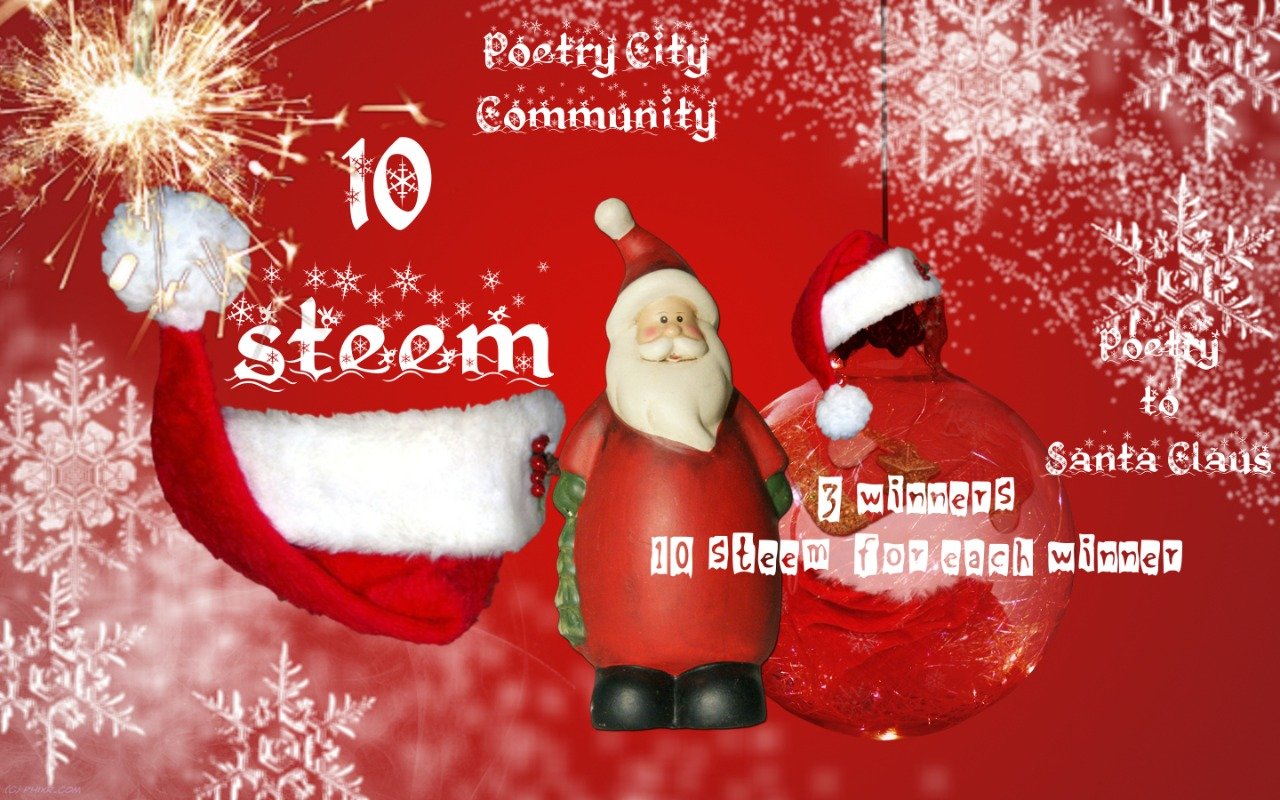 El bote de 30 steem que Samic amablemente nos ha concedido serán repartidos de la siguiente manera:
1° premio 10 steem
2° premio 10 steem
3° premio 10 steem
30 steem that samic kindly granted will be distributed as follows:
1st prize 10 steem
2nd prize 10 steem
3rd prize 10 steem

¿Cómo participar?
-Una entrada por participante.
-Utiliza el título de esta publicación y agrega el título del poema.
-Coloca el enlace de Poetry City en tu post.
-Comparte esta publicación en Twitter. #steemit y #steem. Si no tienes, puedes usar uno prestado y coloca el enlace en tu post.(Opcional pero es importante promover lo que hacemos en Steemit)
-Publica el link de tu publicación en la caja de comentarios si lo desea.
-Recuerda que este concurso se lleva a cabo en la comunidad, por lo que debes usar beta.steemit.
How to participate?

-One entry per participant.
-Use the title of this publication and add the title of the poem.
-Place the Poetry City link in your post.
-Share this publication on Twitter. #steemit and #steem. If you don't have one, you can borrow one and place the link in your post. (Optional but it is important to promote what we do at Steemit.
-Post the link to your post in the comments box if you wish.
_ Remember that this contest is held in Poetry City community, so you must use beta.steemit.
Las entradas serán todo el mes de diciembre.
the entries will be all December.
https://twitter.com/arelisrh1/status/1207408039730524165?s=20