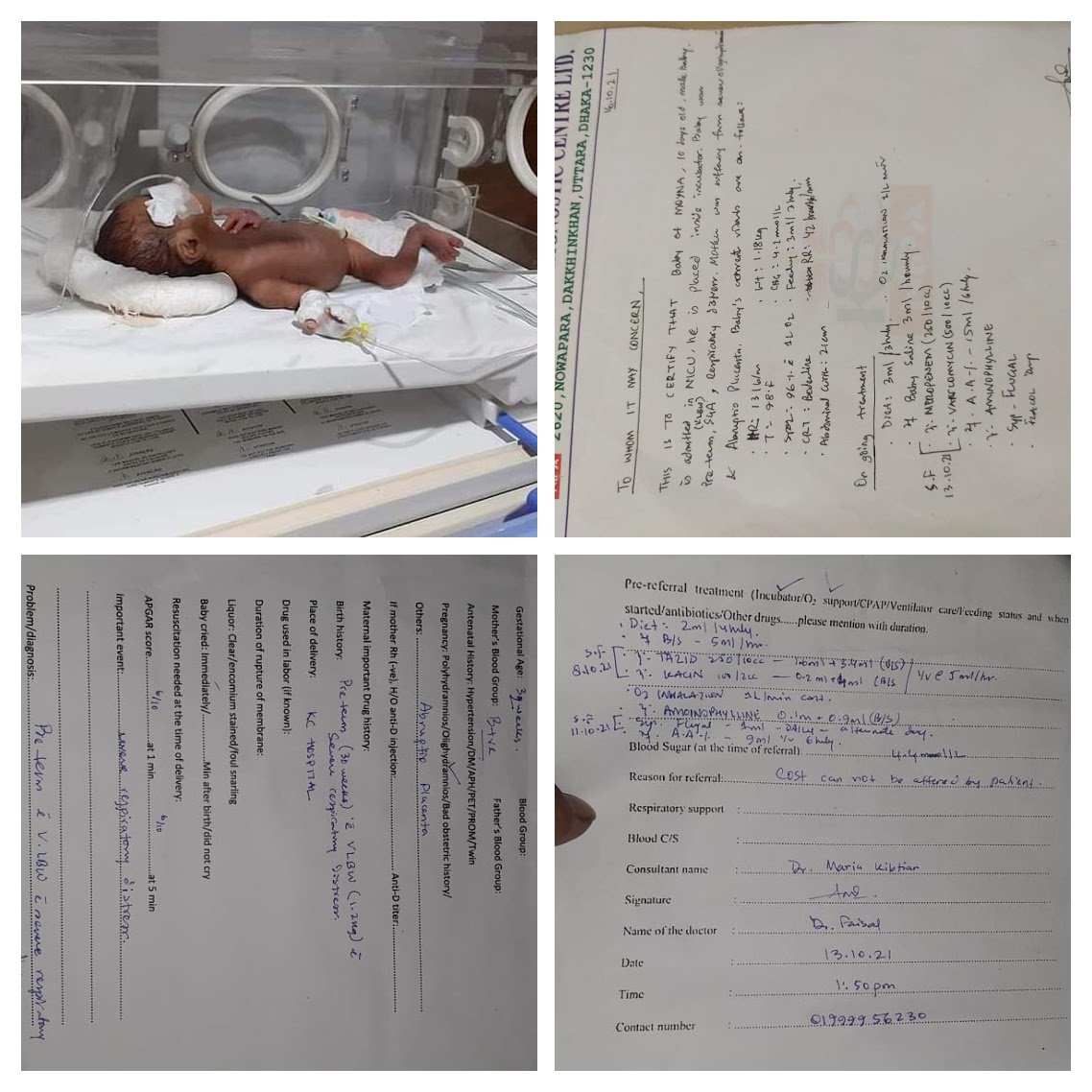 Assalamu Alaikum. Hope you all are doing fine. We are here today with a sad news with you.
An active member of steemit, @sajjadsohan 's friend's sister's newborn baby has been in ICU for the past ten days. The child has malnutrition problems. Cause he was born before the delivery date. He has been admitted to KC Hospital & Diagnostic Center Ltd since his birth. The child is in critical situation right now.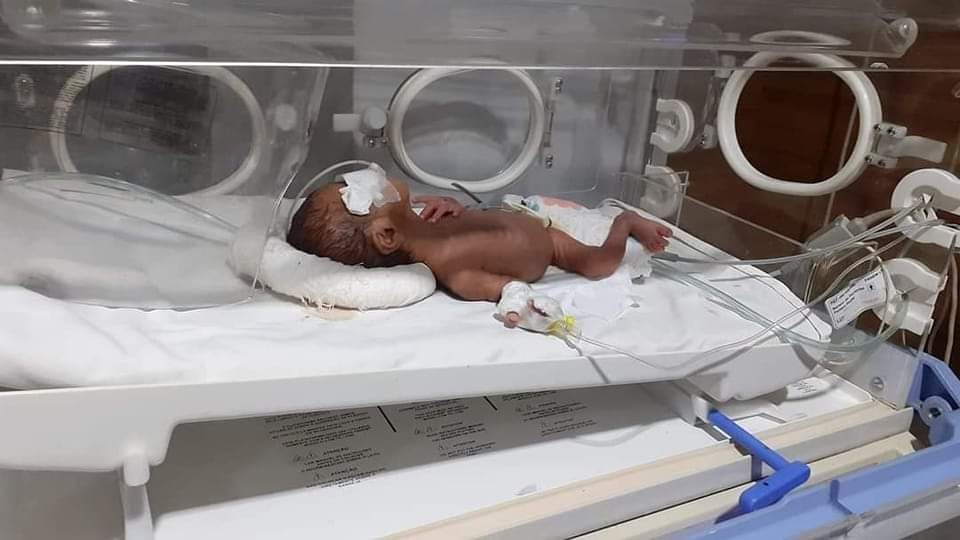 The newborn baby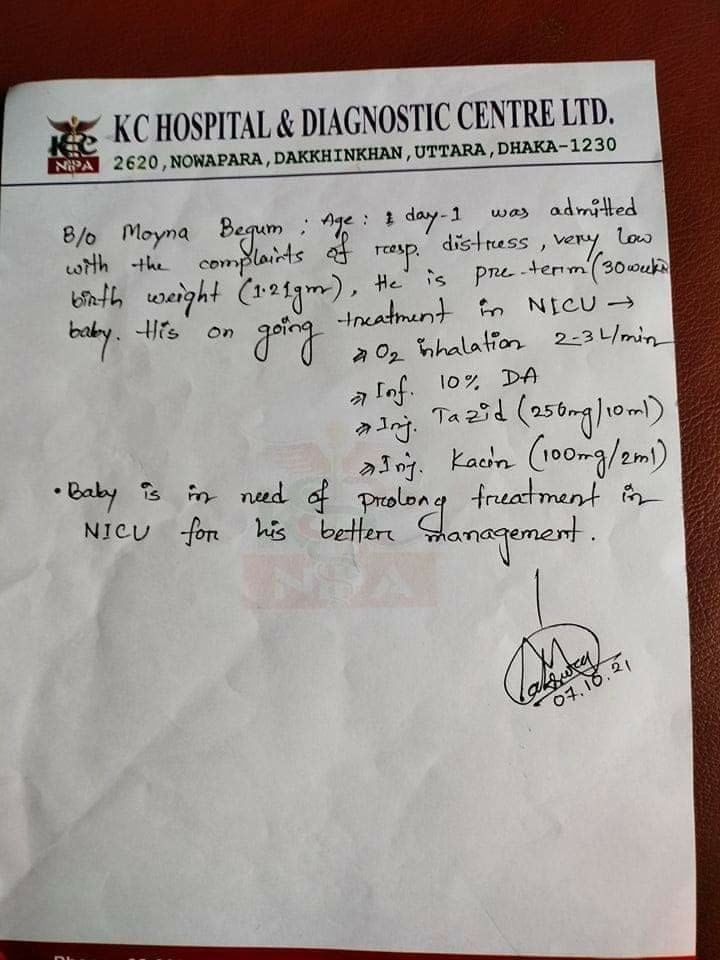 The father of that child died in an accident a few months ago. The mother of that child came from a low-income family. The hospital bills are really difficult for them to bear. Because the baby had spent the previous ten days in intensive care. The hospital charge was 10000 taka ($116.82) every day. In the hospital, 120000 Taka ($1401.84) is already owed. They wanted the child to be admitted to a government hospital. But there are no empty seats. So it's really very difficult for them to manage the expenses. Hope we can raise a fund for the newborn baby.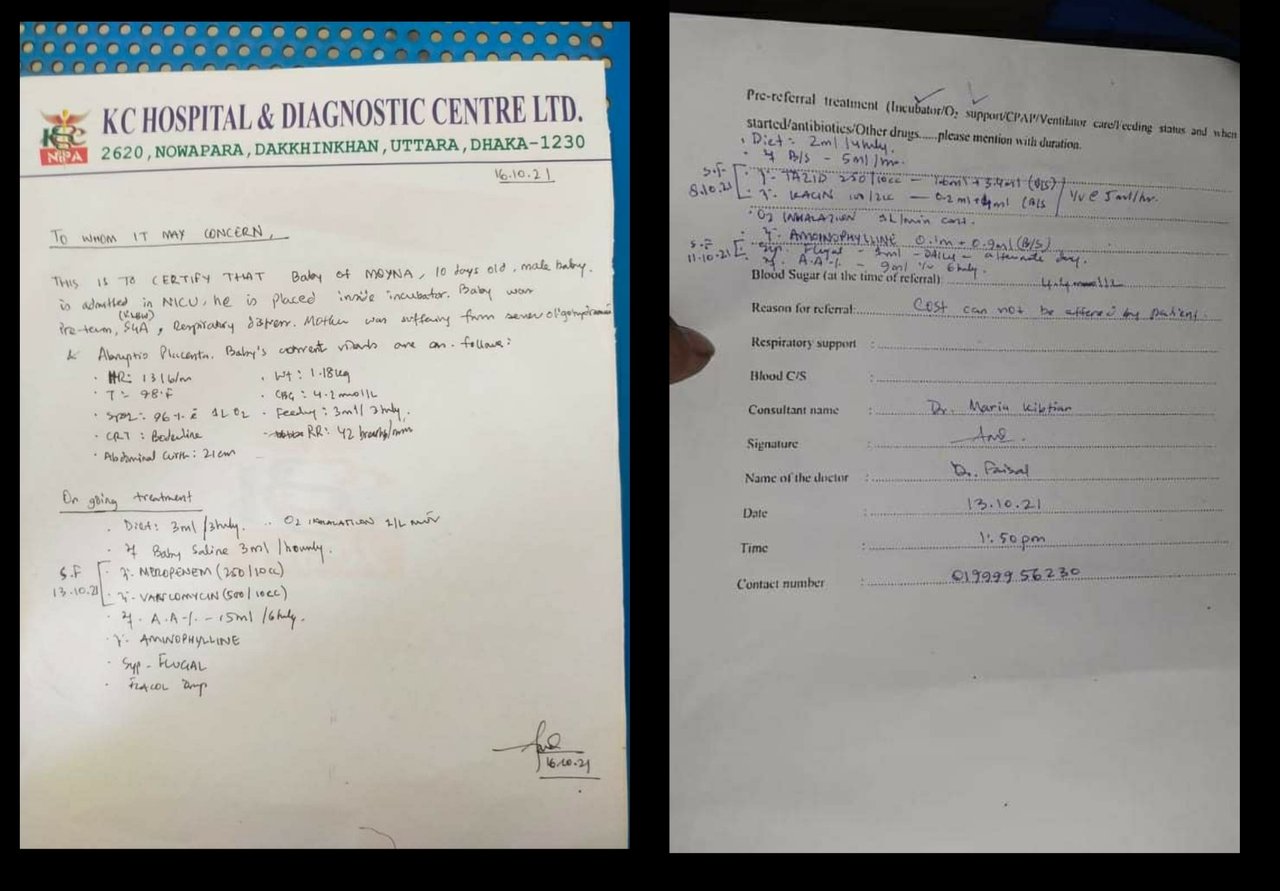 We investigated the situation properly & now we are trying to stand by him through @bd-charity account. We hope that we'll be able to support him with a good amount of money from the payout of this post.
Have a look on this video of that baby.
The entire pay-out of this post will be spent on that child's treatment. You can also donate Steam or SBD directly to our account according to your ability. Your least amount of contribution might help someone on a large scale.
You can support through Bkash/Nagad/Rocket/SureCash
---
Personal Bkash/Nagad/Rocket/Surecash number
+8801918321788
We will personally go there to hand over the money to that mother. You will know that from our next report post.
---
বাংলা অনুবাদ
@sajjadsohan এর এক বন্ধুর বোন এর একটি বাচ্চা কিছুদিন আগে জন্ম নিয়ে ছিলো। তাকে আইসিইউ তে রাখা হয়েছে গত ১০ দিন ধরে। বাচ্চার অপুষ্টির সমেস্যা। কারন সে ডেলিভারি তারিখ এর আগেই জন্ম নেয়। তাই বাচ্চা কে জন্মের পর ই কেসি হাসপাতাল এবং ডায়গনস্টিক সেন্টার এ ভর্তি করা হয়েছে।
কিছু মাস আসগেই বাচ্চাটির বাবা মারা গেছে একটি দুর্ঘটনা তে। বাচ্চাটির মা খুবই গরিব পরিবার থেকে। তাই হাসপাতাল এর বিল দেওয়া তাদের পক্ষে খুব কষ্টকর হয়ে উঠতেছে। বাচ্চাটি গত ১০ দিন ধরে আইসিইউ তে রয়েছে। প্রতিদিন এর আইসিইউ খরচ ১০০০০ টাকা। এখন পর্যন্ত হাসপাতাল এর বিল হয়েছে সব মিলিয়ে ১২০০০০ টাকা। তারা চেয়েছিলো বাচ্চাটিকে সরকারি হাসপাতাল এ ভর্তি করাতে। কিন্তু আপনারা তো জানেন ই। সিট পাওয়া অনেক কষ্টের। হাসপাতাল খরচ মেটানো তাদের পক্ষে দুর্ভিসহ হয়ে উঠেছে। তাই আমরা আশা করি স্টিমিট থেকে কিছু একটা আমরা তাদের হাতে তুলে দিতে পারবো। আশা করি আপনারা সবাই সহযোগিতার হাত বাড়িয়ে দিবেন।
আপনারা চাইলে বিকাশ/নগদ/রকেট/শিউর-ক্যাশ এর মাধ্যমেও টাকা দিতে পারেন।
---
পার্সোনাল বিকাশ/নগদ/রকেট/শিউর-ক্যাশ নম্বর
+8801918321788
আমরা সব টাকা একত্র করে নিজেরা গিয়ে দিয়ে আসবো। যা আমাদের পরবর্তি পোস্ট এর মাধ্যমে জানতে পারবেন।
---

We are requesting everyone to come forward to make our initiative successful. Thanks to every members of this platform who are supporting us from the beginning.
---
Cc:-
@steemcurator01
@steemitblog
---