Assalamu Alaikum. Hope everybody is well. Today we are here with an another piece of bad news and our new charity work. This is a fundraising post for a dying patient who is recently diagnosed with leukemia.
An active member of steemit platform @saany 's friend Rohidul Islam Roni from Rajshahi University (Roll: 1910768125) was admitted to Rangpur Medical College after suffering from fever for about a month. After several tests, he is diagnosed with incurable blood cancer (leukemia)!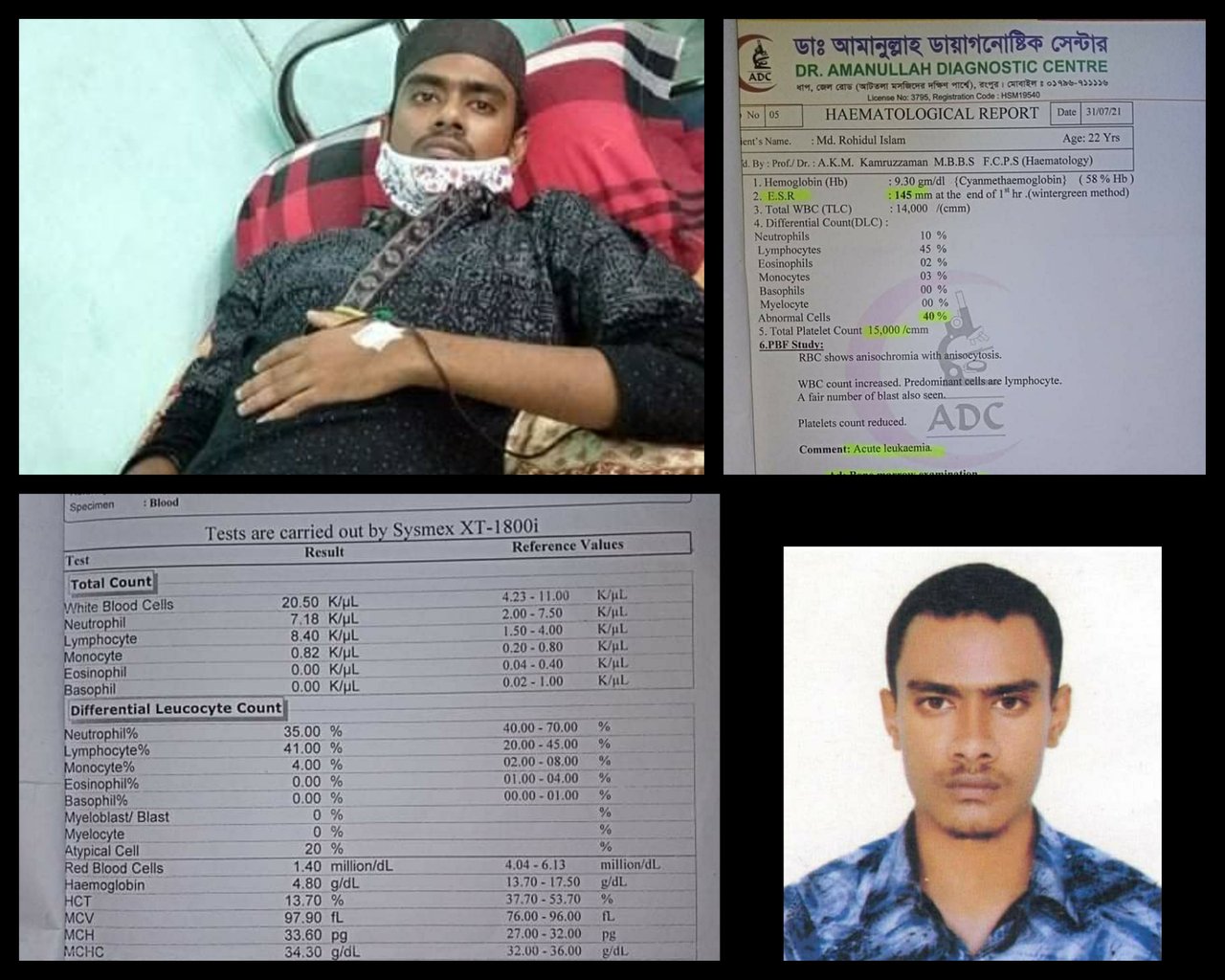 The doctor says that Roni needs around 1.5-2 million Bangladeshi Taka (17500-23000 USD) to get back to normal life! Which is not possible for his day laborer father and housewife mother. So, it has been so tough for his family to collect this huge amount of money so that they can arrange proper treatment for their son.
---
Tests Result
---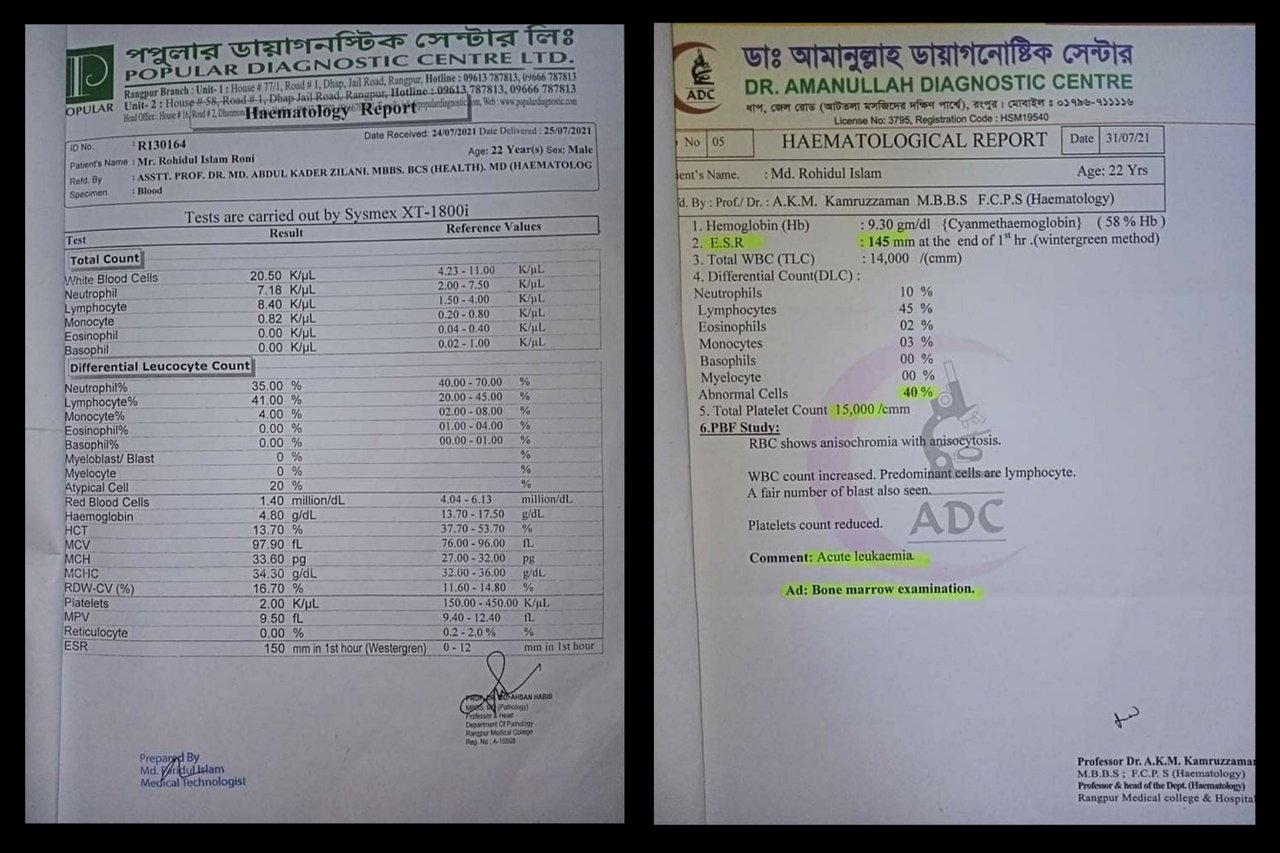 Doctor's Prescription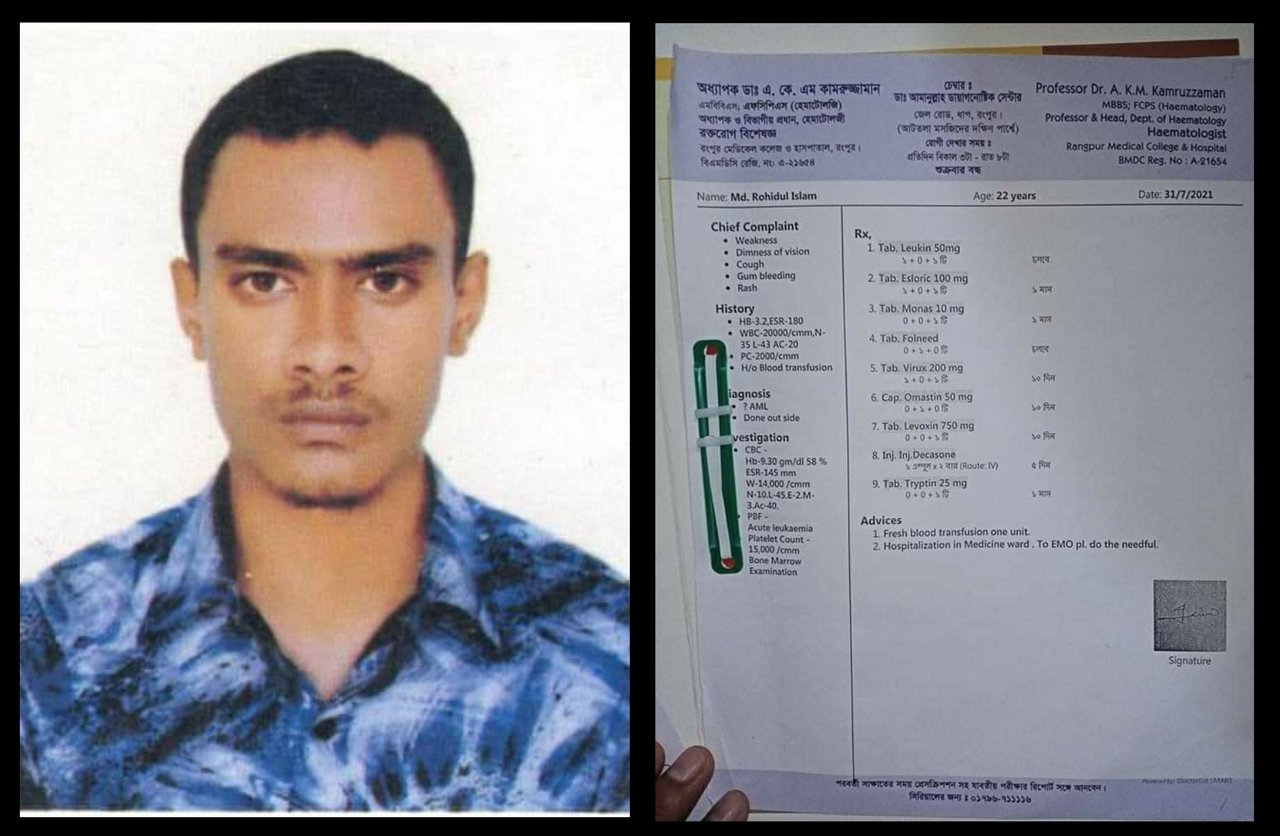 We are now willing to stand by Rohidul Rony from our position & Insha-Allah, we will try to provide full support according to our ability. We are requesting everyone to contribute from their position. No matter how much the amount is, every single contribution counts to a great extent.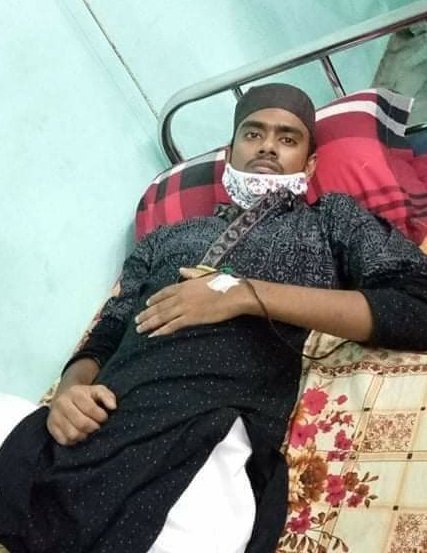 The entire pay-out (SBD) of this post will be spent on Rony's treatment . The funds will be directly transferred to @saany 's wallet & he will reach this money to his friend. You can also donate Steam or SBD directly to our account according to your ability.
"We cannot create a life, but we can save it with a little effort. Surely Allah has mercy on him who has mercy on his devotees ." Your kind contribution can bring this dying patient back to his family.
If you want to support Rony directly, you can send money through Bkash.
---
Rohidul Islam Rony's Personal Bkash Number:-
+8801521529323
+8801828922247
---
We are requesting everyone to come forward to make our initiative successful. Thanks to every members of this platform who are supporting us from the beginning.
---
Cc:-
@steemcurator01
@steemitblog
---