---
This Is An Update Post Of BD-Charity's First Project ("Project Ramadan")
---
Almost 2 weeks ago, we started raising money for our very first project for helping poor families by providing food support in this Ramadan. In the announcement post. We aimed to help minimum 15 families through this project. But we are overwhelmed to share that we have been able to raise enough money to help 35 families which is more than double from our targeted numbers.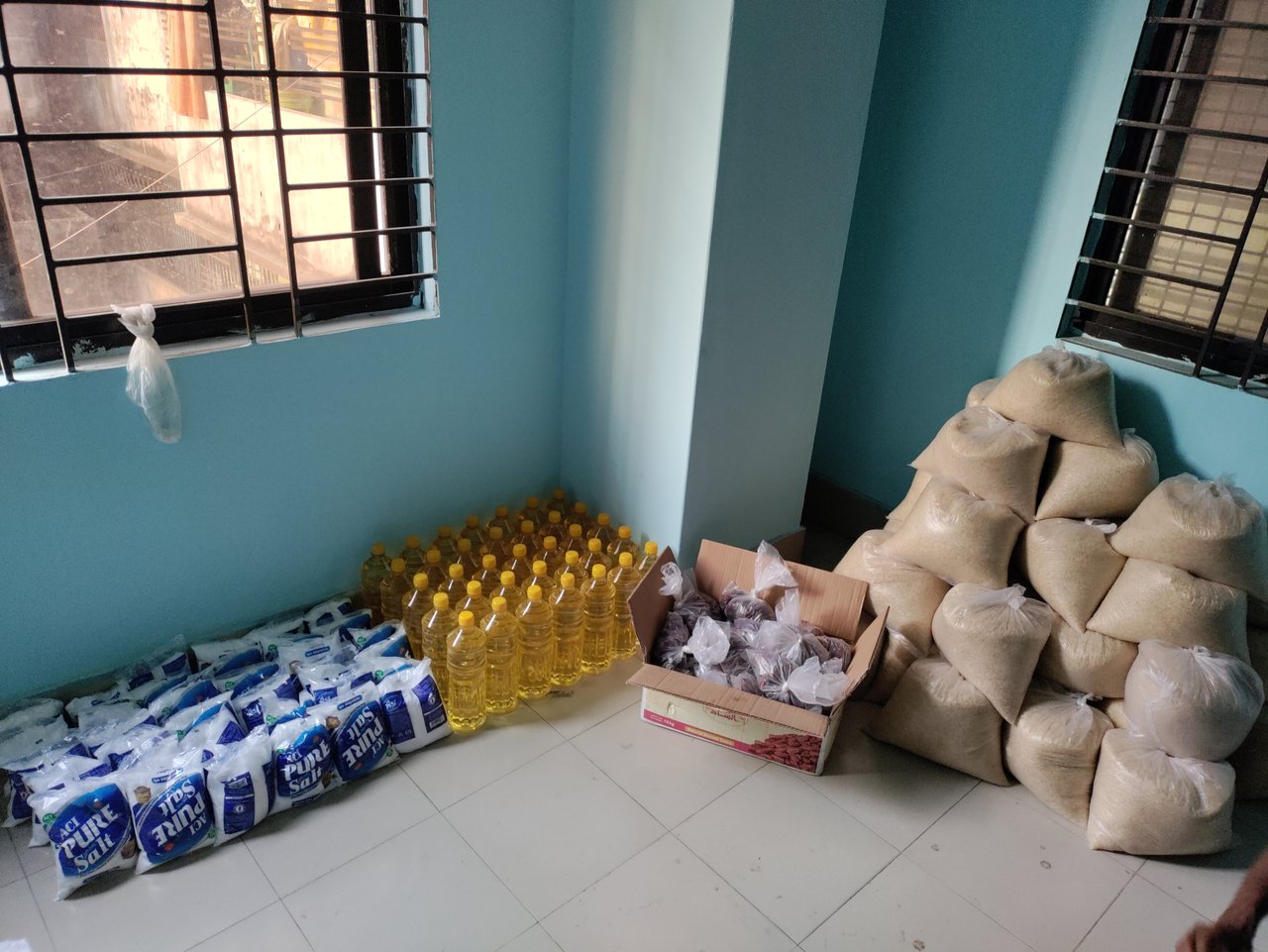 Foods are almost ready to be distributed
Total Fund Collection
We've collected a total of 285.7 USD (24285 BDT) for this project. From this money, major amount of money was collected from steemit. We've collected 196.3 $ in total from steemit & 89.4 $ from our friends & relatives.
| Fund Raised From Steemit | Steem | USD ($) | BDT (৳) |
| --- | --- | --- | --- |
| Total Steem | 176 | 205.24$ | 17455৳ |
| Transaction & Cashout Charge | - | 8.94$ | 760৳ |
| Estimated Fund From Steemit | - | 196.3$ | 16685৳ |
| Fund Raised From Friends & Relatives | - | 89.4$ | 7600৳ |
| Total Collection | - | 285.7$ | 24285৳ |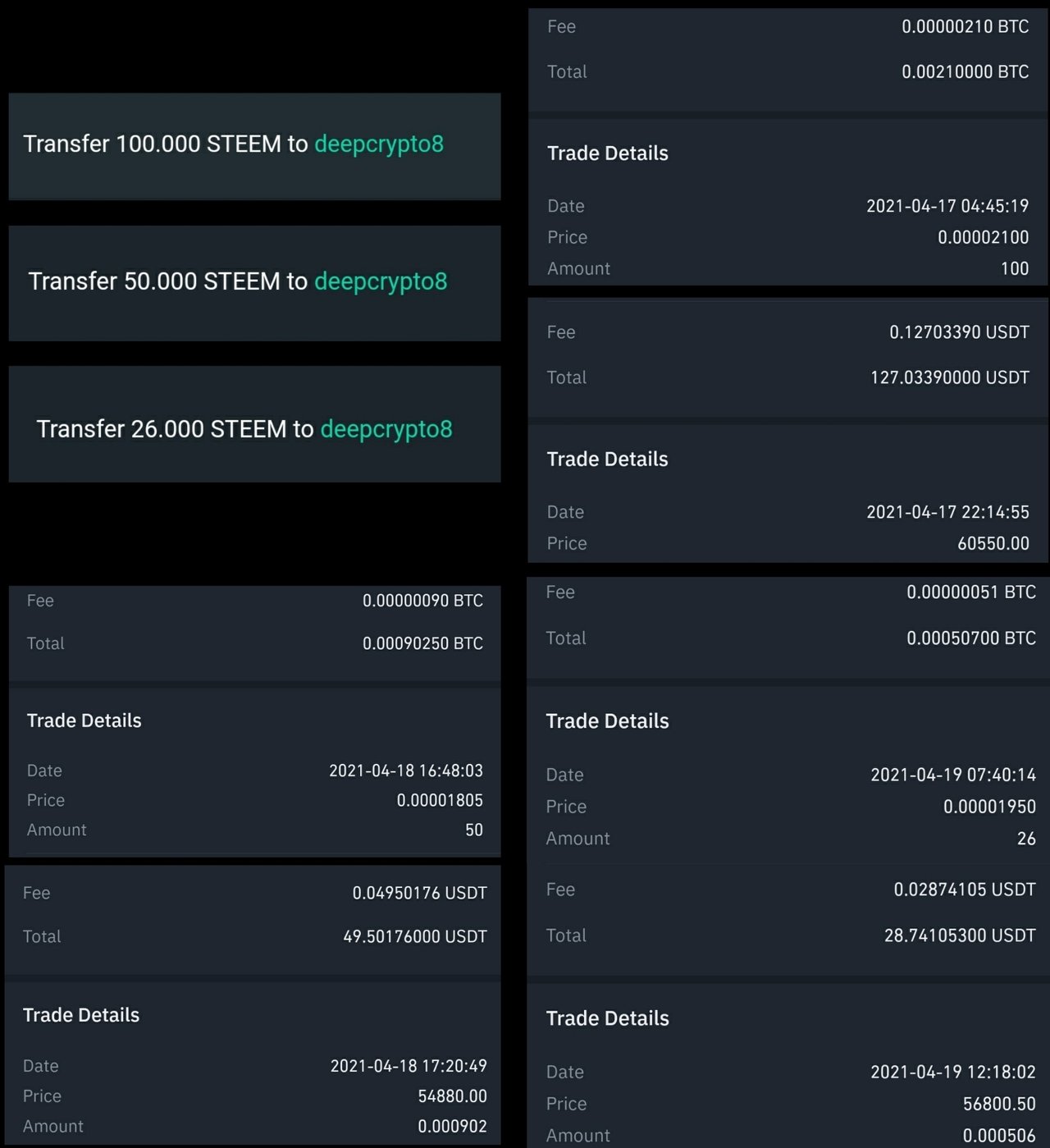 Selling the steem that was collected for this program
Buying & Packaging Process
Last two days, we are working hard for accomplishing this project. As soon as the money reached to our hand, we started buying foods. Some items were cheaper than we anticipated. So the buying process was very much flexible. But it is important to mention that we maintained social distance & wore mask while buying all of these as coronavirus situation is very much worsened here in Bangladesh.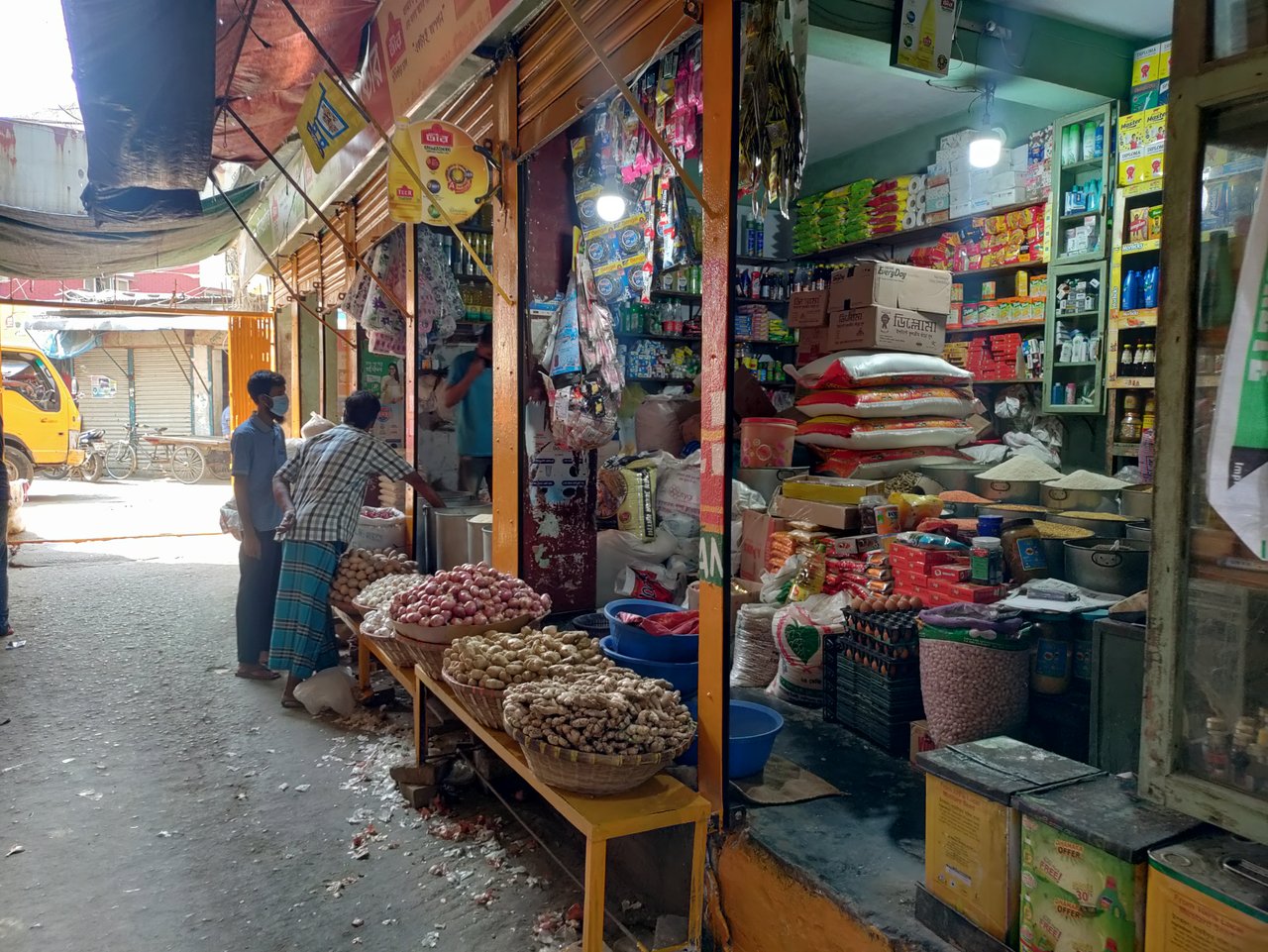 In the local market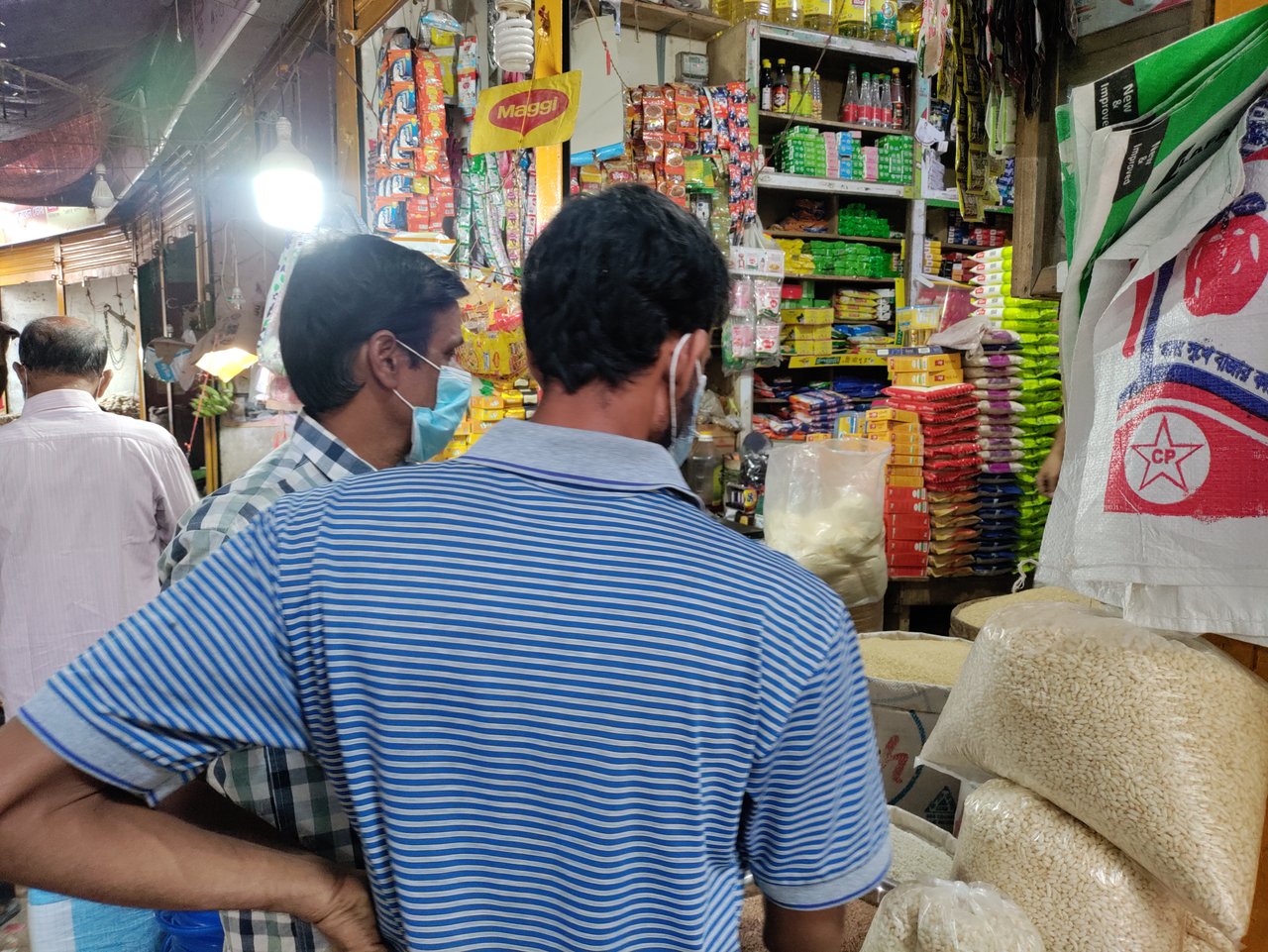 Our team members are evaluating price of rice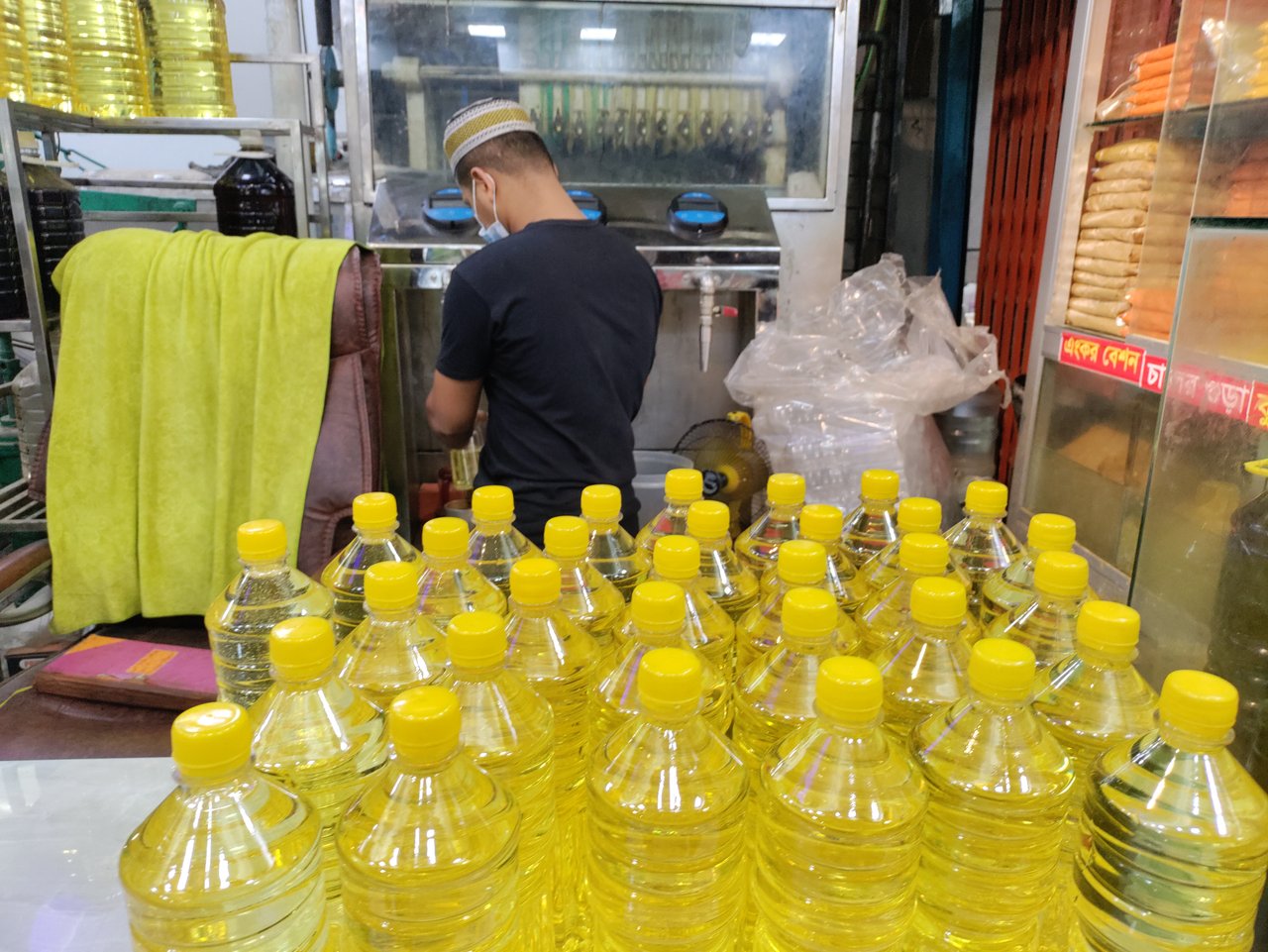 Buying Cooking Oil
In the last two days, We've already bought all the foods that will be provided. Currently we are completing the packaging process. Insha-Allah we will start distributing the foods from the day after tomorrow.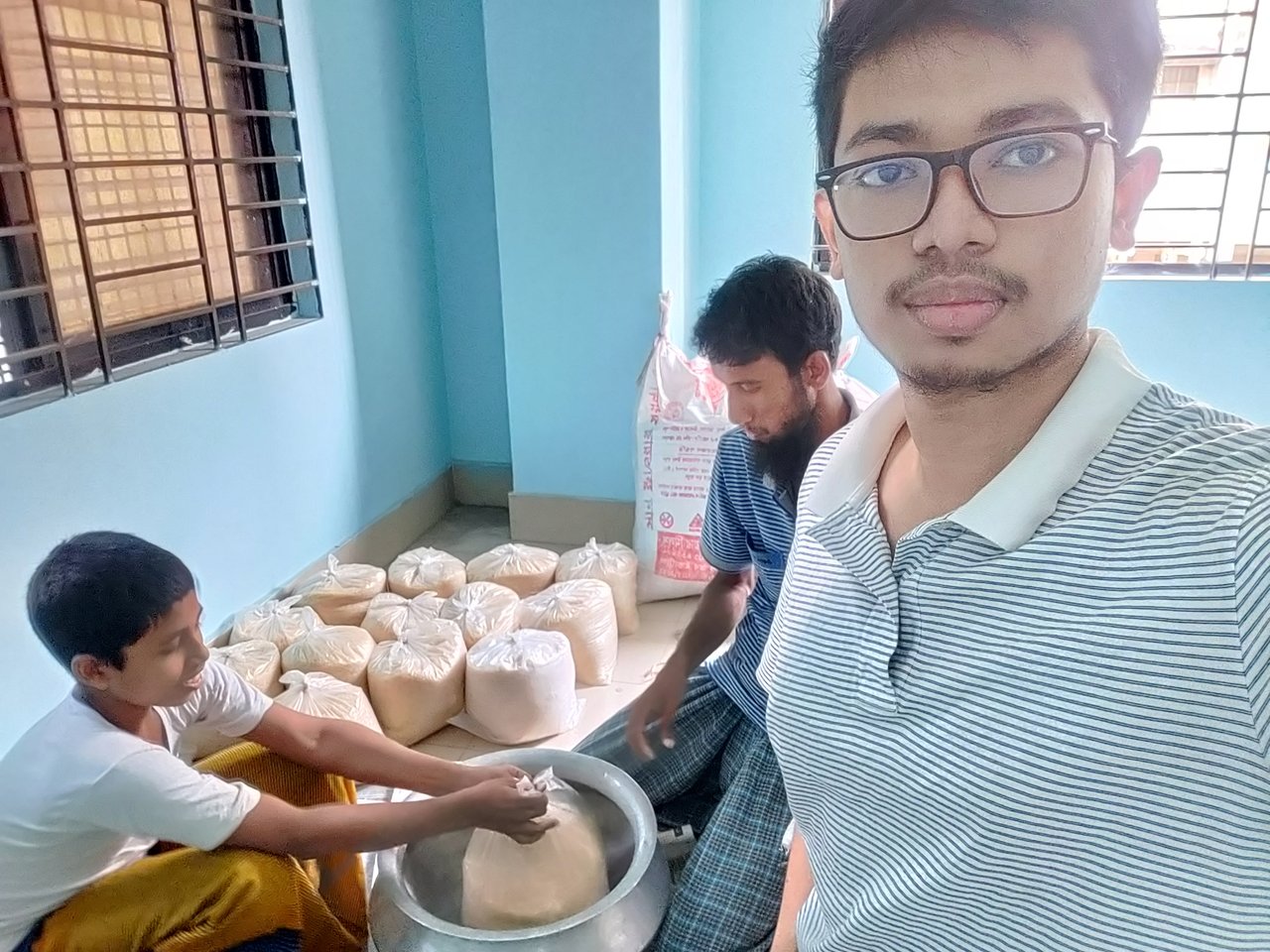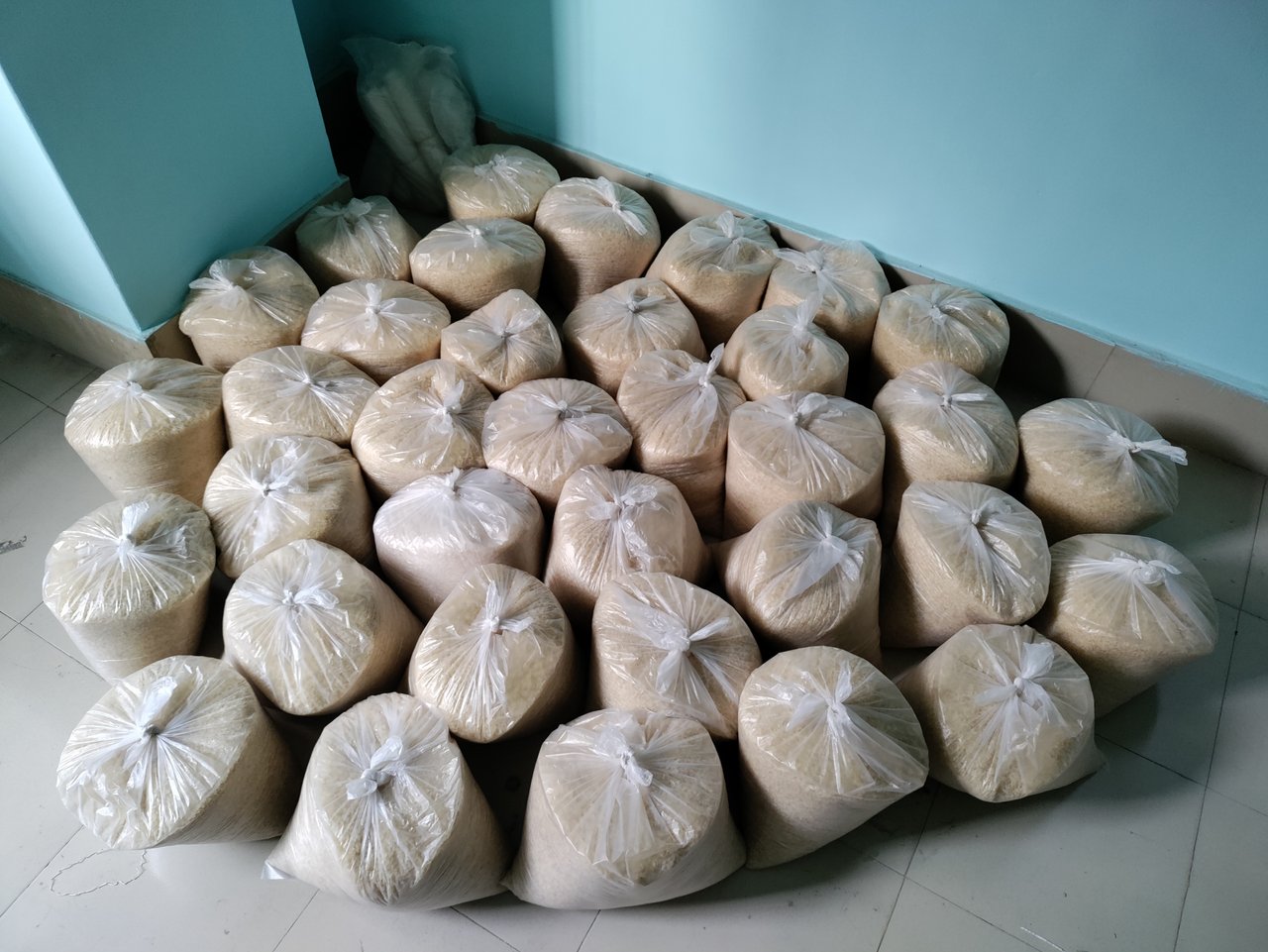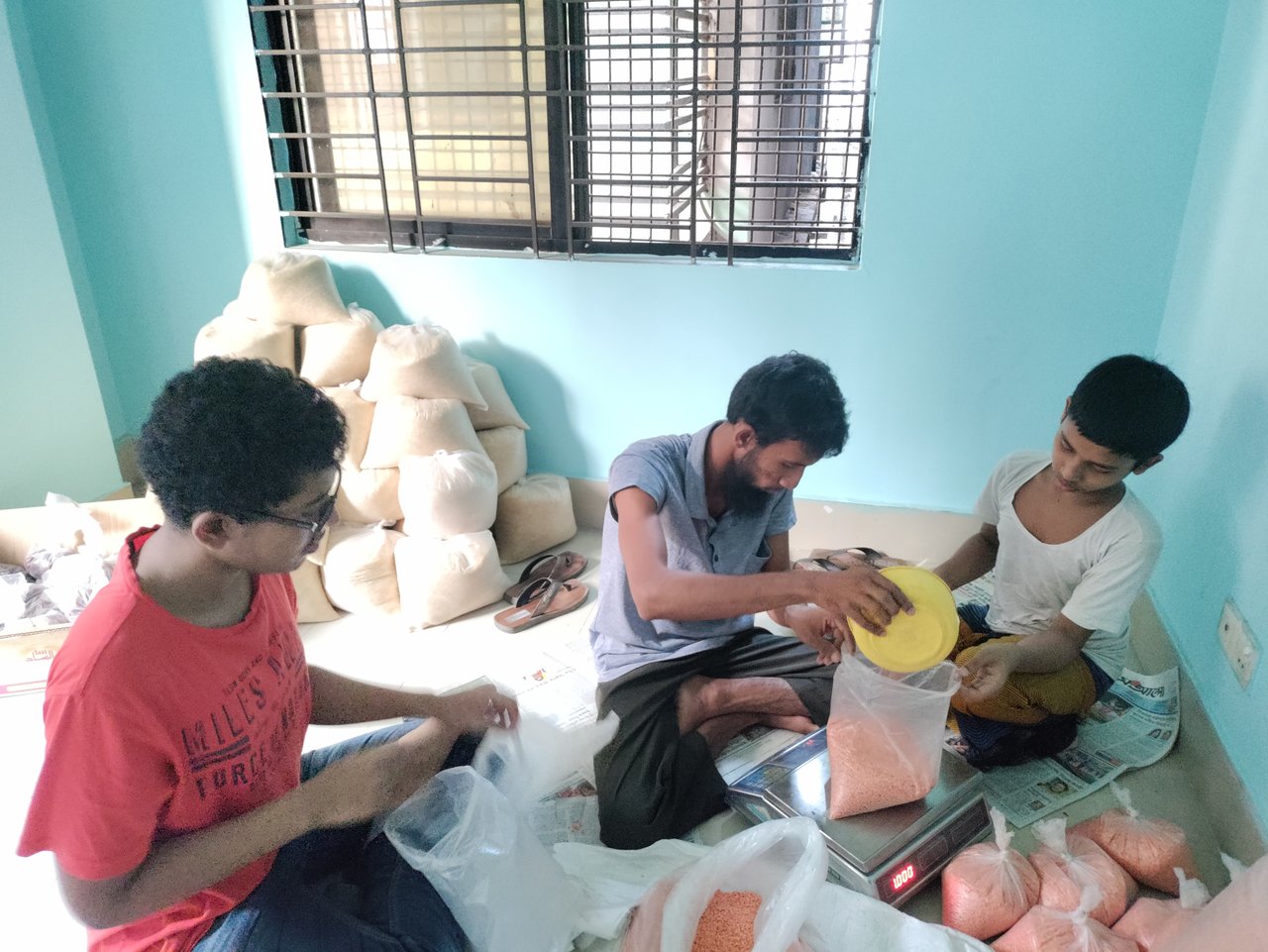 Measuring & Packaging Foods
We've some more works to be done before distributing foods to the poor families. We'll share full project details when we will complete this program successfully. Thanks to everyone who are supporting us from the beginning.
---
Cc:- @steemcurator01
@toufiq777
---
---
Earning From This Post Will Be Used In Future Projects Of @bd-charity
---