---
This Is An Update Post Of Our First Project On Helping Poor Families By Providing Food Support In This Ramadan
---
Last week, we announced our first "Better Life With Steem" Project of BD Charity which was named "Project Ramadan"
The past week, I (@mahirabdullah) have tried my best to raise fund for this project. I've given 100% beneficiaries in almost all of my post to @bd-charity except some. Also, @abuahmad has donated 10 Steem to support this program.
I'm very glad to share that we've been able to collect minimum fund we targeted to make this project successful. After calculating approximate amount that we collected this week, we found the amount is almost 140$ (according to current price).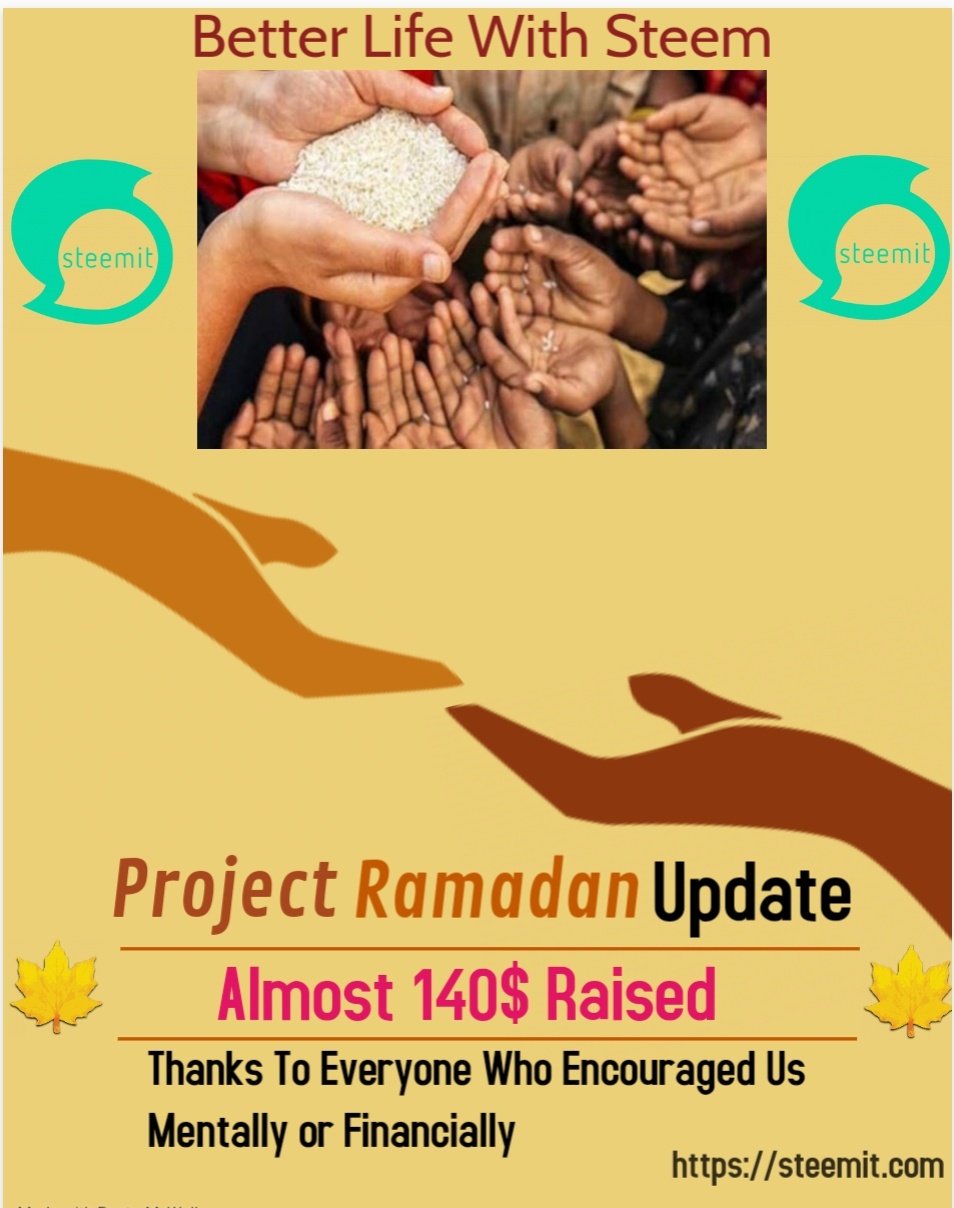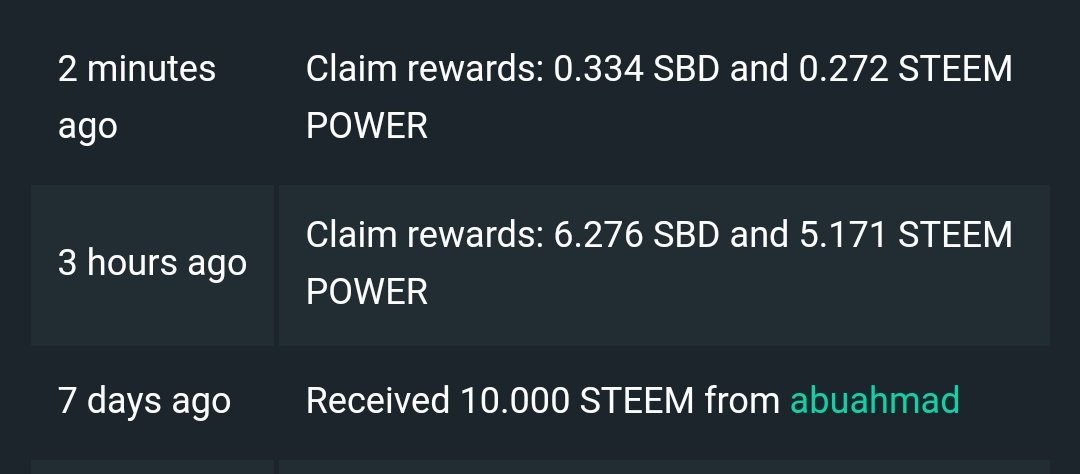 Earnings are already being added to the account
Also, It's important to share that we've brought some changes in the list of foods that we'll provide to the poor families. Here's the updated list:-
| Food (For Each Family) | Price (In Bangladeshi Taka) | Price (In USD) |
| --- | --- | --- |
| Rice ( 5 kg) | 250 ৳ (50tk per kg) | 2.98 $ |
| Onion (2 kg) | 80 ৳ (40tk per kg) | 0.96 $ |
| Potatoes (2kg) | 40 ৳ (20 tk per kg) | 0.48 $ |
| Lentils (1 kg) | 80 ৳ | 0.95 $ |
| Salt (1 kg) | 35৳ | 0.4 $ |
| Oil (1 kg) | 140 ৳ | 1.67 $ |
| Dates (365 gm) | 55 ৳ (150 tk per kg) | 0.65 $ |
| Approximate Expenditure | 680 ৳ | 8.1 $ |
After updating the food list, the approximate cost for each family stands 8.1$. So if Steem's price doesn't fall significantly, we will be able to help at least 16-18 families Insha-Allah. Also, some of our friends & cousins are donating money to support this project. So, I wish we are going to help minimum 20 families through this project.
Currently, we are waiting for the payout. We'll start working on full force after the full payout process is done.
I want to thank the admins & moderators of @steem-bangladesh community. Specially @toufiq777 & @nahidhasan23 for the immense support. Without them, may be we couldn't be able to raise this amount of money to run this project.
Though, we didn't get direct support from our respected @steemcurator01 sir. But I shouldn't forget that I got 2 big upvotes from him in my posts which is the main resource of this fund. So, I cordially want to thank him too.
Finally, I want to thank everyone who supported & encouraged our initiative from the very beginning . We'll be posting more updates about this project soon, Insha-Allah.
In The End, We Want To Say Again:-
"Take initiative to help the people around you as much as you can. Because there are many people living around you who are passing a very hard time you may even don't know!"
Thank You