Morning
I woke up a little late this morning. It was about 9 o'clock. I got up from bed and sat down. A call rang on my phone and I saw that Nani had called me.
Conversation between Nani and Me
Nani: Where are you, what are you doing?
Me: At home! Why what happened?
Nani: Can you go to Gaibandha with me today?
Me: When and why?
Nani: After a while.
Me: Well, I'll go. I don't have a problem.
Nani: Ready and left quickly.
Me: Nani is coming.
Then hurry up, get fresh and go to Nani's house. I go and see Nani is getting ready. Nani goes to Gaibandha once a month to collect her job pension. Nani is old so she has to go with someone or someone.
I took some pictures of flowers and lemons to get Nani ready..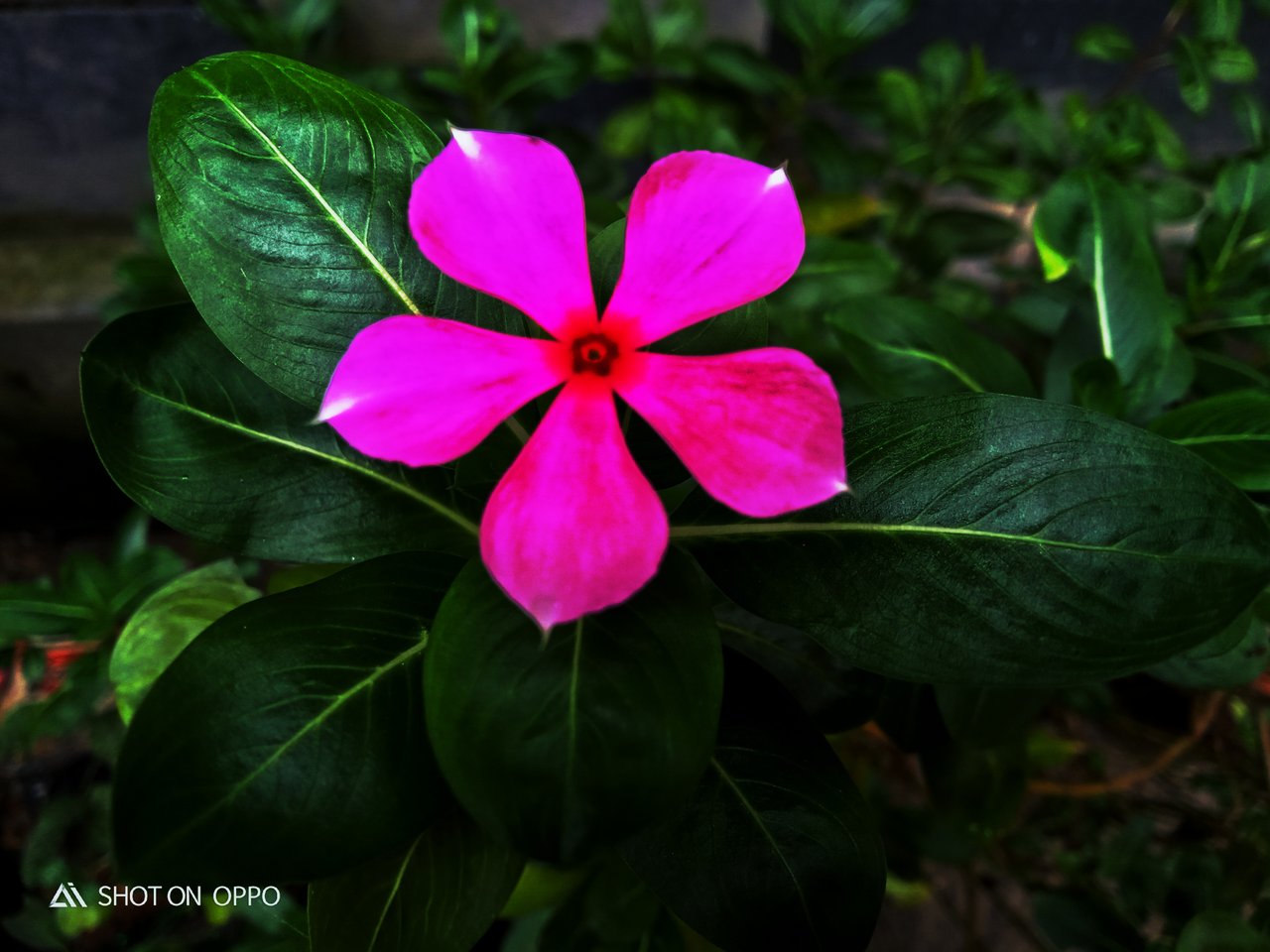 Eye star ( 5G6H+W6 Bonarpara,Shaghata,Gaibandha)
Eye Star
It is a common flower in rural Bengal. It can be seen in almost all the houses. It is very beautiful to look at and it makes the environment where it is planted very beautiful. I also like the flower very much.
Then I saw a small lemon tree at my grandmother's house holding a lemon, so I captured a picture of a lemon.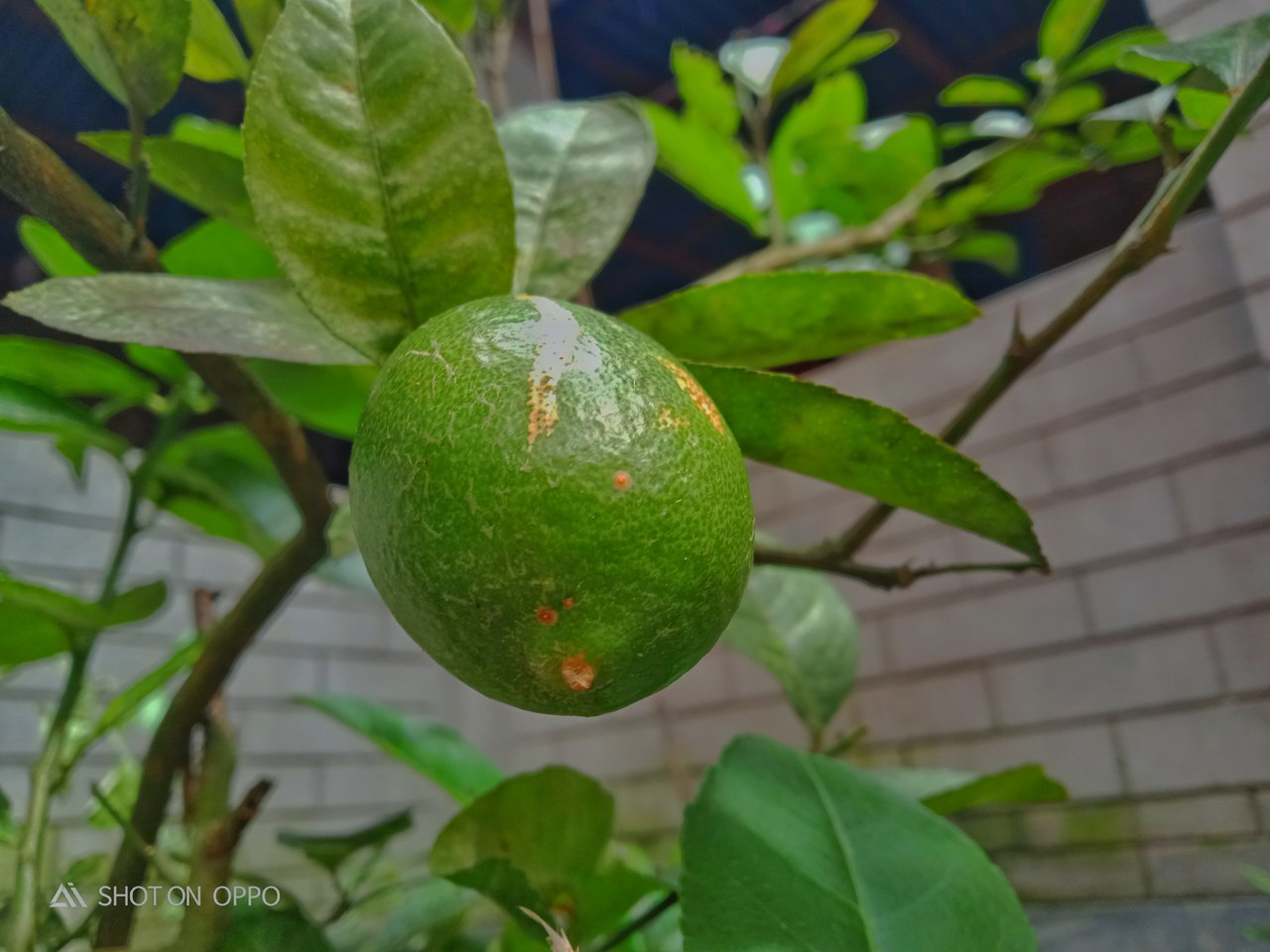 One peach lemon (5G6H+W6 Bonarpara,Shaghata,Gaibandha)
Lemon
Lemon is a necessary fruit for us. It contains vitamin "C". It is a very easy fruit. It is available in Baromas. It is a little sour to eat but it has many benefits.
My younger cousin came to exchange love with lemon and flowers. He came with a toy in his hand.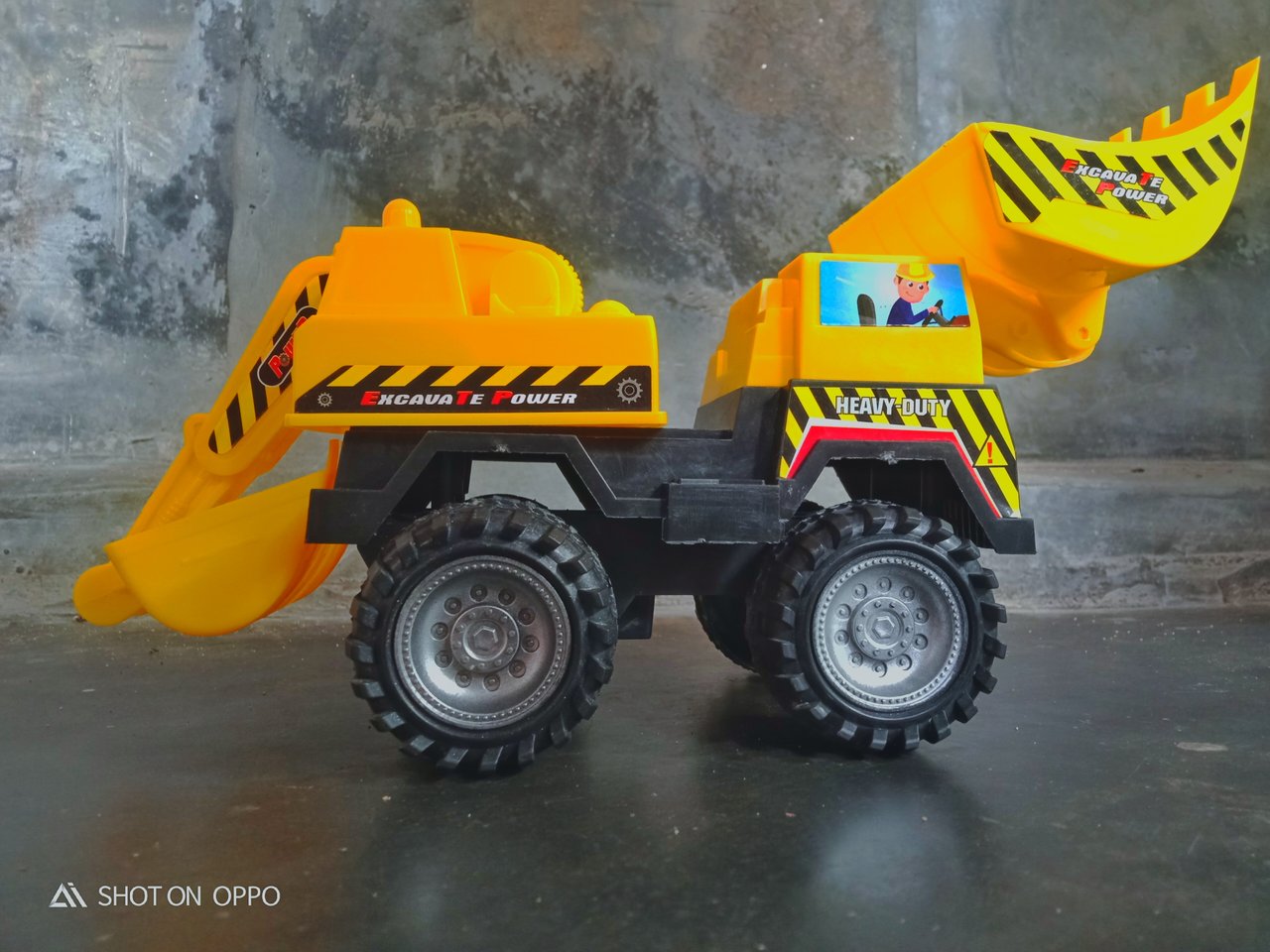 Younger brother's toy car(5G6H+W6 Bonarpara,Shaghata,Gaibandha)
His name is Muktadir. He is 3 years old. My great uncle's son. Everyone loves Muktadir a lot. I also caress him a lot. Nani came to have a little fun with him.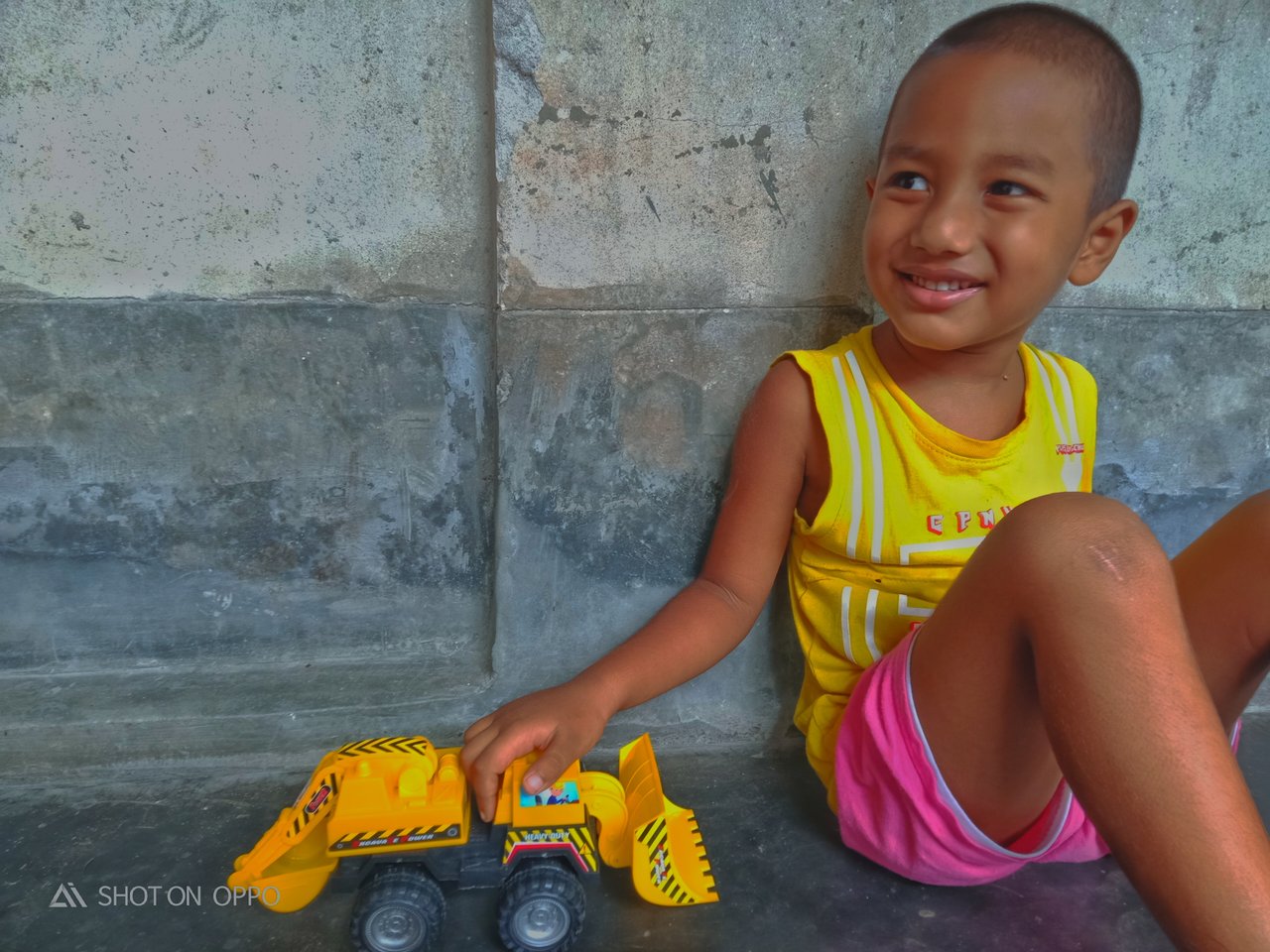 I unknowingly took a picture of him(5G6H+W6 Bonarpara,Shaghata,Gaibandha)
Then Nani and I left for Gaibandha. First we went to Badiakhali with an auto from three heads. Then from there to Gaibandha. The distance from Bonarpara to Gaibandha is 21 kilometers. It takes about 45 minutes to go by auto. After reaching Gaibandha, we took a rickshaw and went straight to Sonali Bank.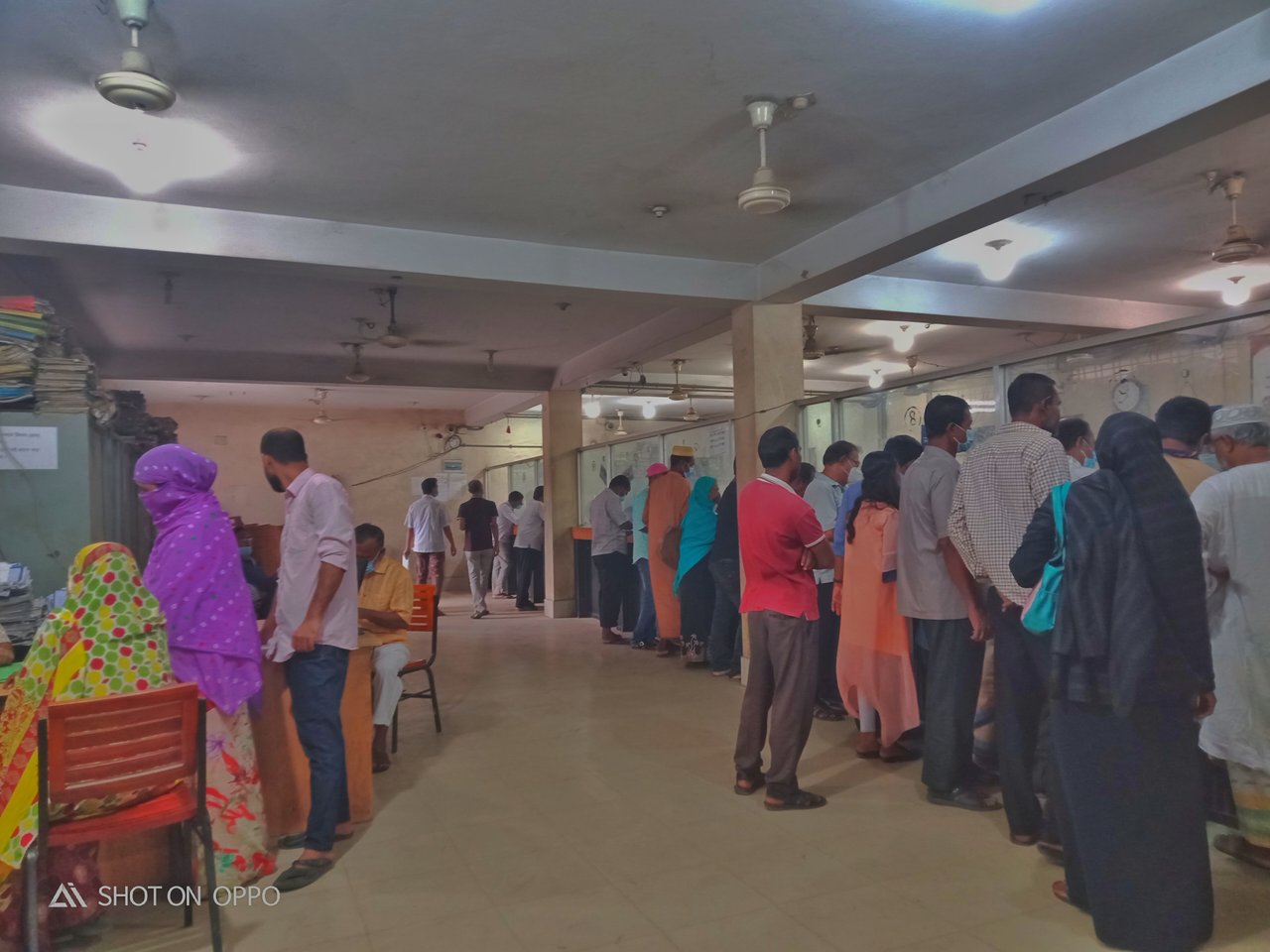 Inside picture of Sonali Bank (8GHJ+F5 Gaibandha,Rangpur)
Sonali Bank
Sonali Bank is a government bank in Bangladesh. Money can be borrowed from any part of the country. It is a very popular bank. There is a facility to take a loan here. The salaries of government employees are paid here.
So Nani made another online application to withdraw her salary so that the money could be exchanged over the phone at home.
Leaving Nani in the bank, I went out to have breakfast because I didn't eat anything in the morning. So what else did I go to eat?
Noon
After coming from outside, I saw Nani sitting at the desk at 1 o'clock writing. Nani was a staff member of the family planning officer. So after finishing her working life, she gets some grant from the government.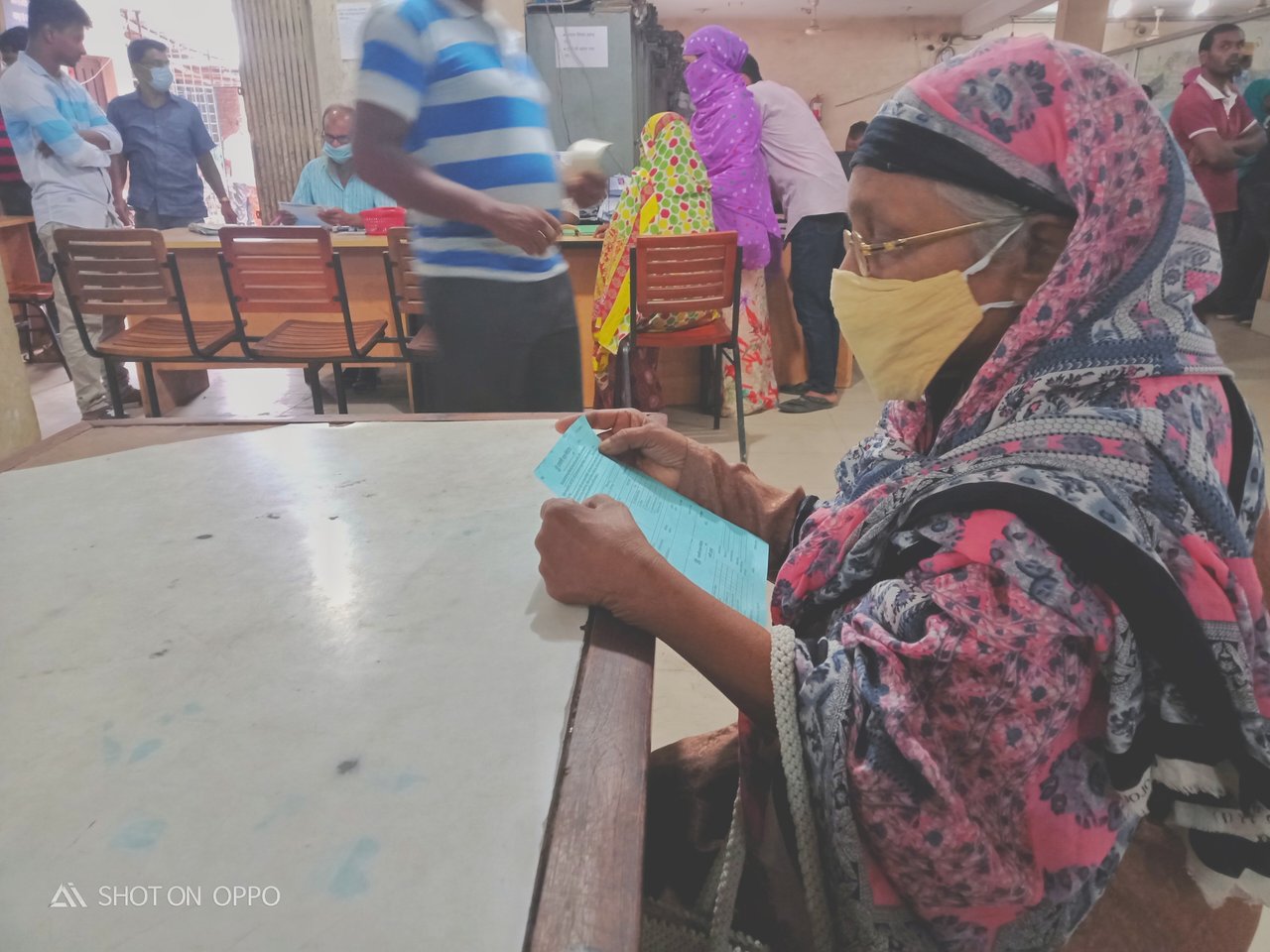 Nani is reading the form to apply online (8GHJ+F5 Gaibandha,Rangpur)
Then I also sat on Nani's bus. Nani's work was over then I went out. I said I will come home again.
Suddenly Nani got a lot of old girlfriends so she started talking. I also started taking pictures from the side of Gaibandha bus stand.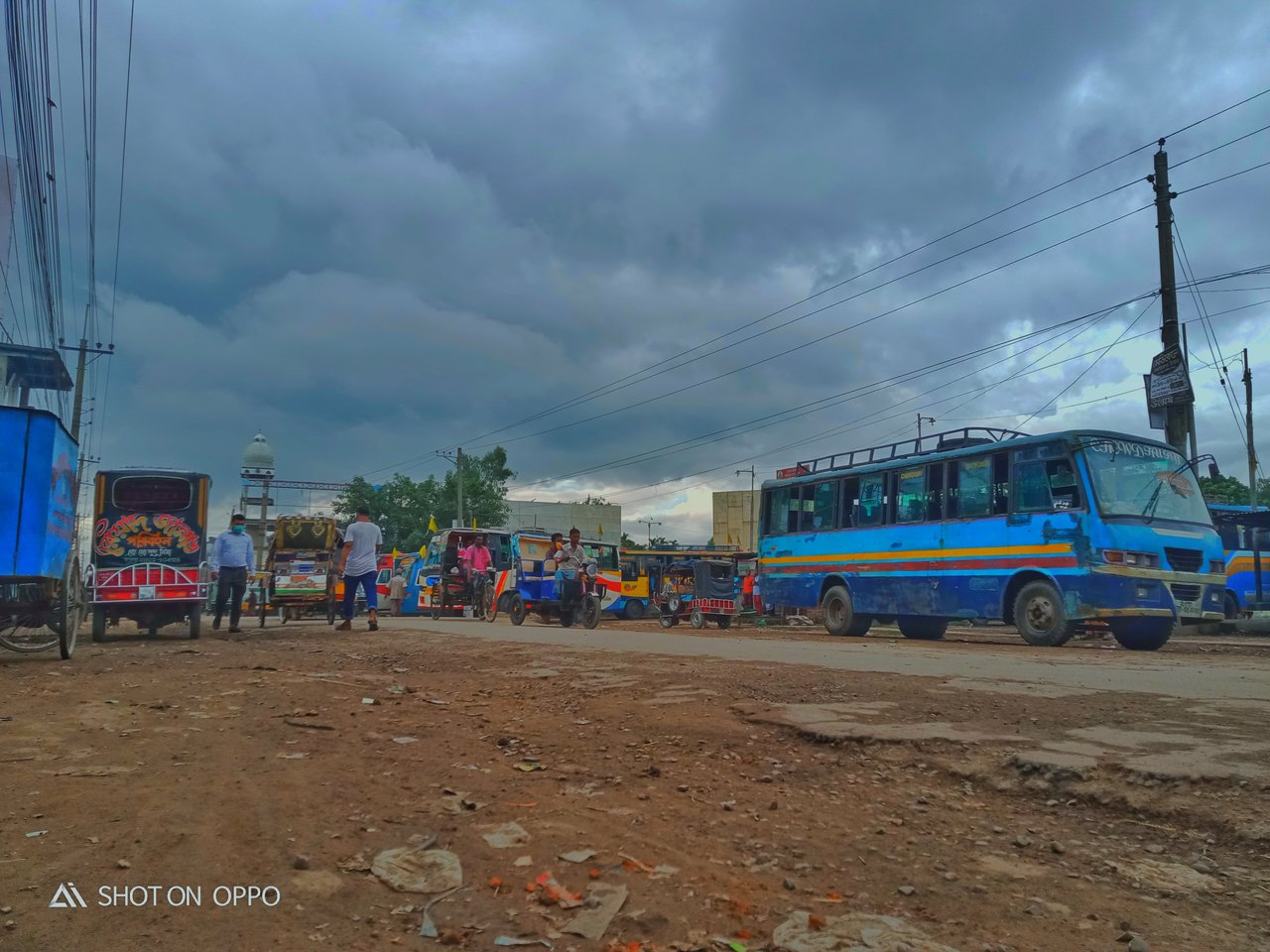 Bus stand of Gaibandha (8GHJ+F5 Gaibandha,Rangpur)
Gaibandha Bus Stand
Gaibandha Bus Stand is a major communication system on the highway from Gaibandha to Rangpur. Buses are always available here. Buses to any part of the country are available from here. For which people can travel very easily.
Then when Nani finished talking we would get on the rickshaw and go to Gaibandha CNG stand and from there to Bonarpara.
Then I took a rickshaw to Gaibandha CNG stand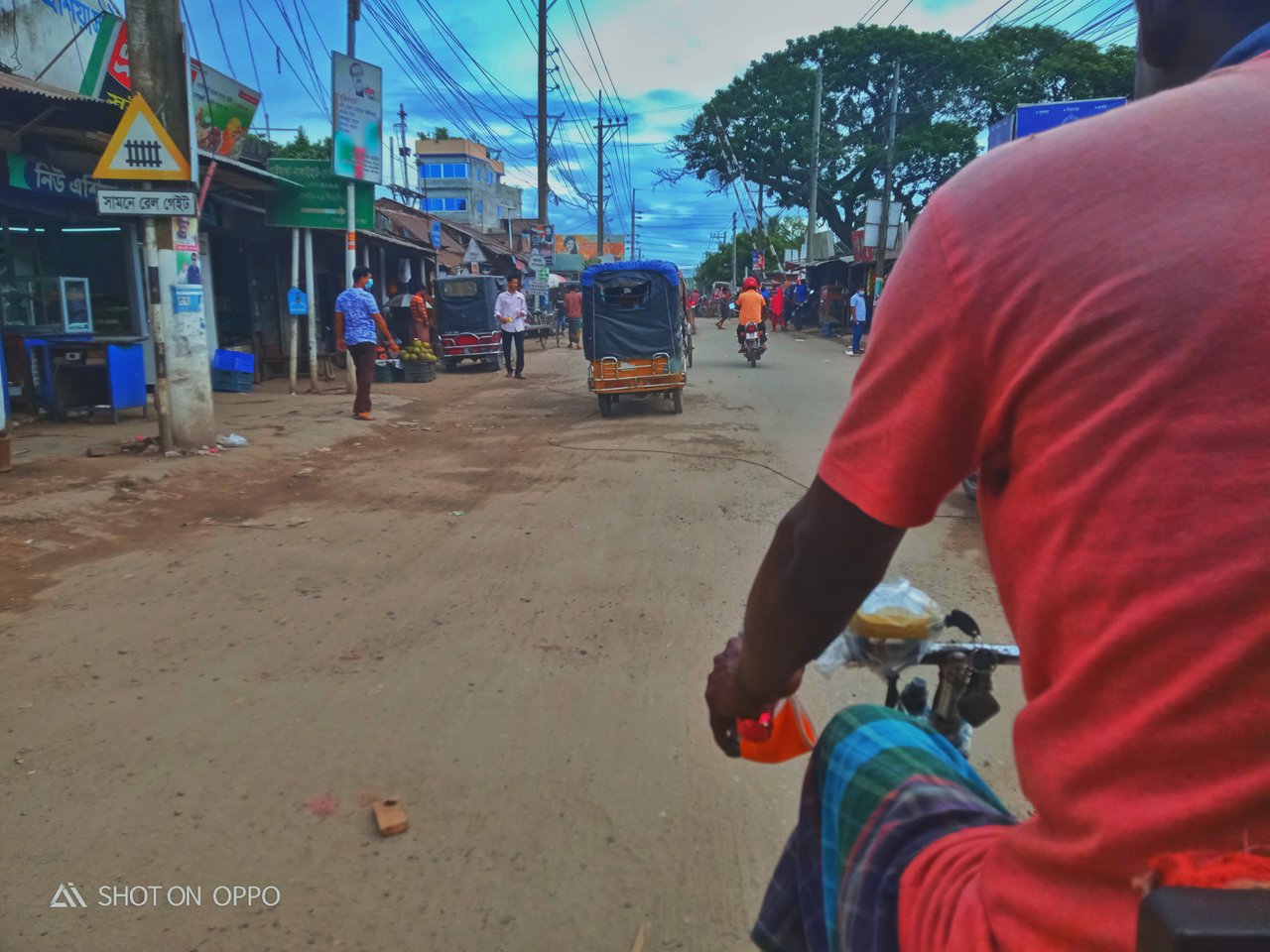 On the way of rickshaw (8GHV+V5 Gaibandha,Rangpur)
Gaibandha CNG stand
From Gaibandha CNG stand, CNG goes to Gaibandha-Bonarpara, Gaibandha-Saghata. As a result, we can reach our home very easily.
We got down from the rickshaw and fixed the CNG. We got up there. Then after 10-15 minutes we got off the CNG and left and we left for home.
Then I reached home around 3 pm.
I went home and took a bath. Then I went to the dining room to eat. My mother gave me something to eat.
Afternoon
When I go to bed at 4 o'clock in the afternoon. I have a lot of sleep in my eyes. Suddenly it started to rain a lot. I felt a little cold so I tried to fall asleep. Finally I fell asleep.
Evening
I woke up at around 7:45 pm. I came to the room fresh. In the meantime, my mother gave me semai and banana to eat.
Semai
I like to eat semai very much. Especially kulsum semai it is very tasty. I have been eating this semai since my childhood. So it is very dear to me. Almost all the houses in Bangladesh have some light snacks in the evening. So I also ate something light.
Banana
After eating semai, I ate banana again with a little rest. Banana is very good for health. It has a lot of calcium. Almost all kinds of vitamins are available here. But I eat banana from time to time. You will also eat more banana from today.
Night
After breakfast in the evening, I pressed a little mobile. Then my mother called me to eat in a hurry. I went to eat dinner. After eating I came to my room. I did some work on steam. Then I used Facebook. Then I made the bed. I made the bed and got ready to sleep at night.
Be well
Love is endless.