Hi Everyone.
How are you all doing?
Today I'll share the recipe to cook a portion of food that is very common and popular where I am. Locally we call it "Khichuri". I actually didn't know the name of it in English so I just used the translator and Hotchpot seems more appropriate to me. Now, I'll show you how to cook it step by step and I hope you'll like it. It can be cooked using both egg and meat. You can cook it with any of them just by following the same steps, you can also use beef if you want. Using beef will make it more delicious.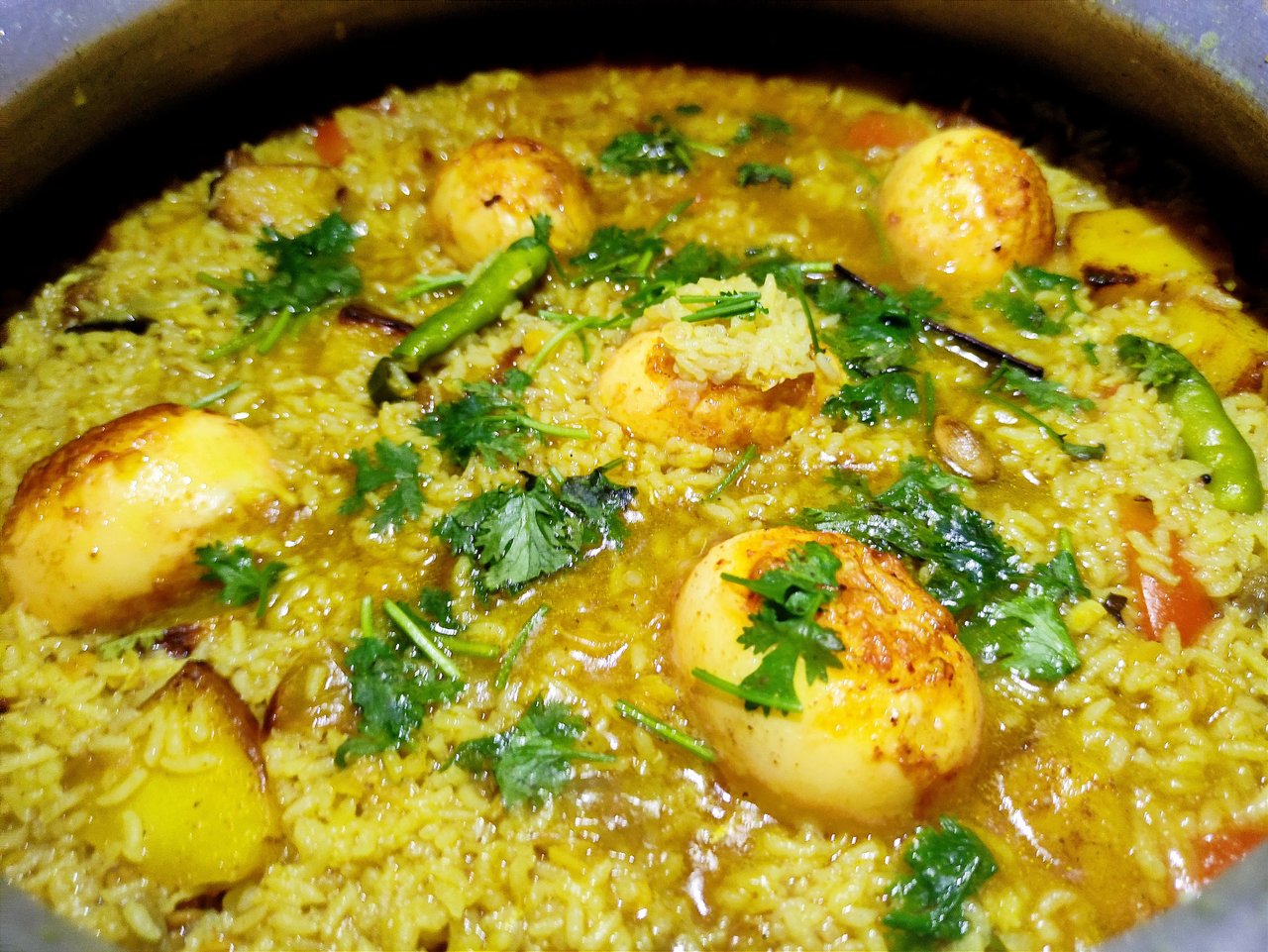 First of all fry some potatoes and boiled eggs.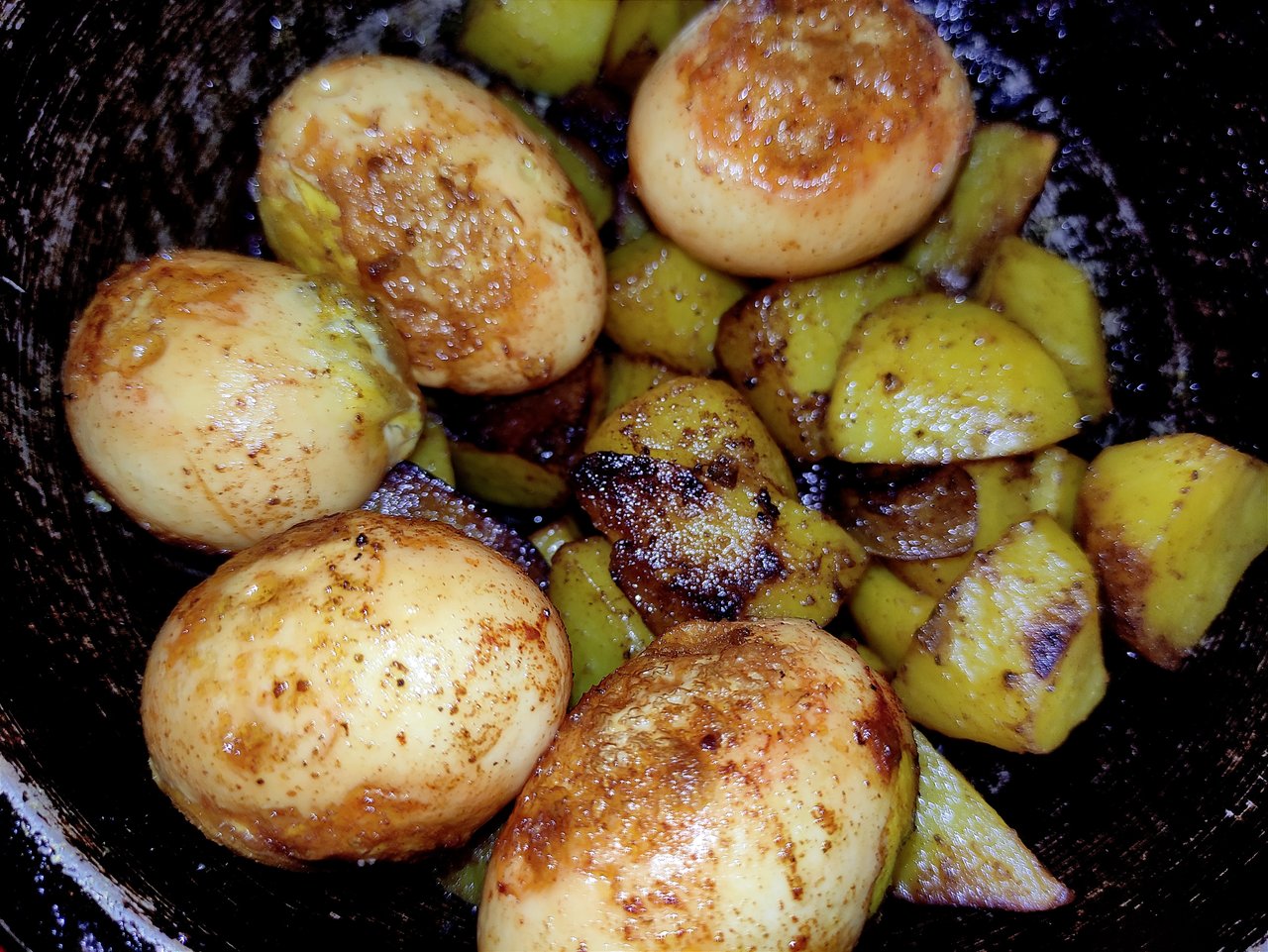 Then take a cooking pot, pour some soybean oil, and add onion, garlic paste, ginger paste, salt, green chilies, and turmeric powder.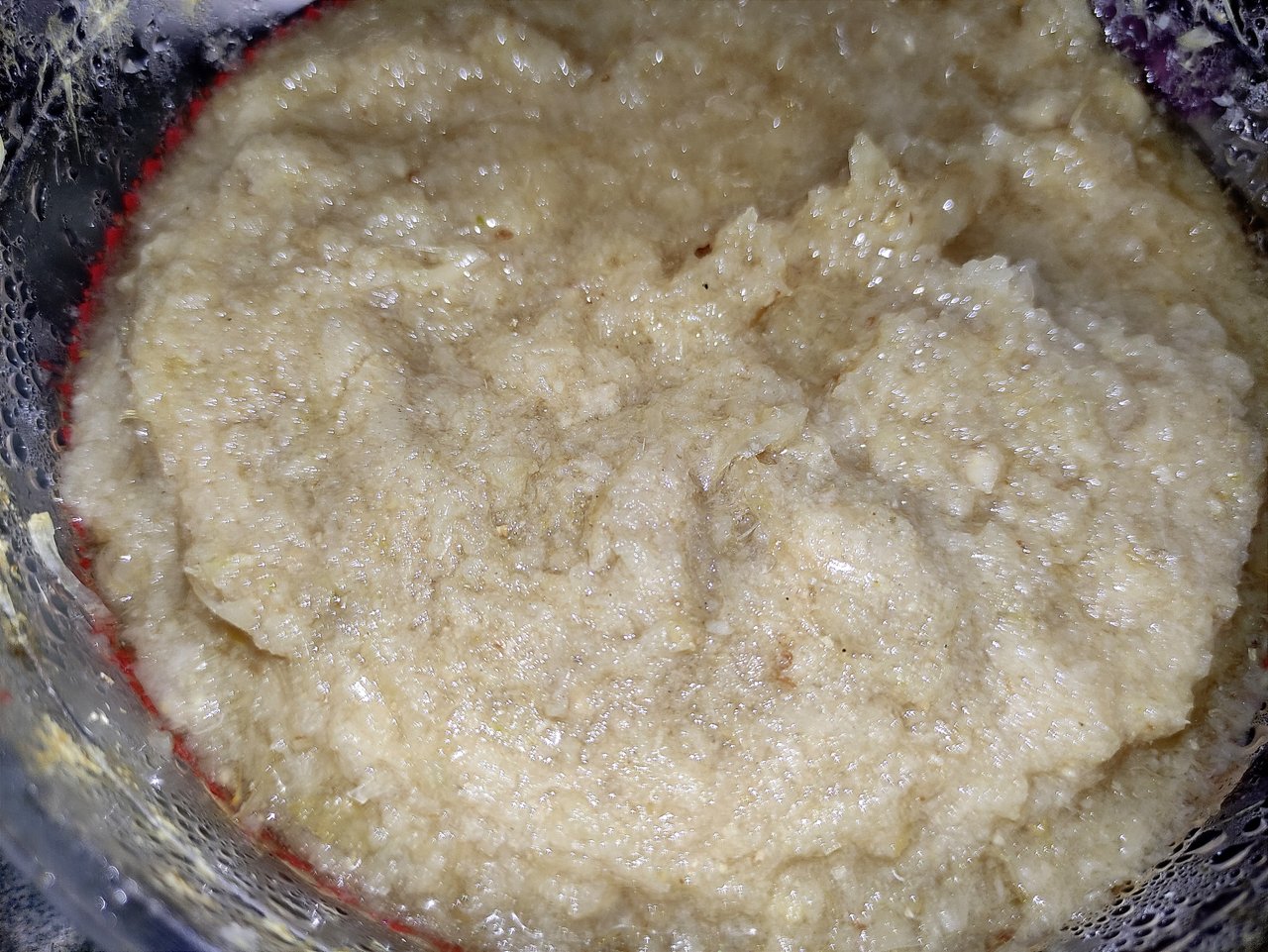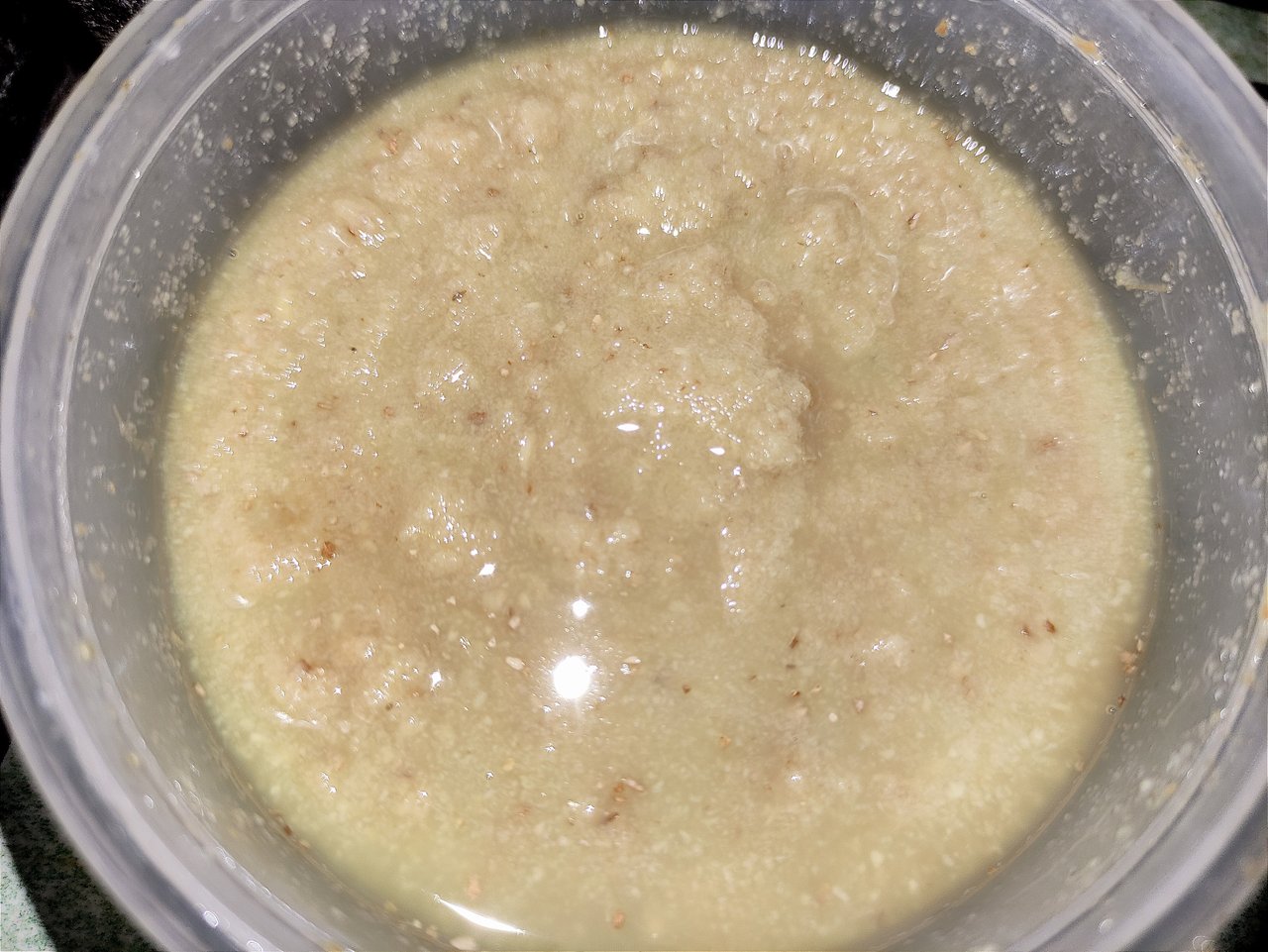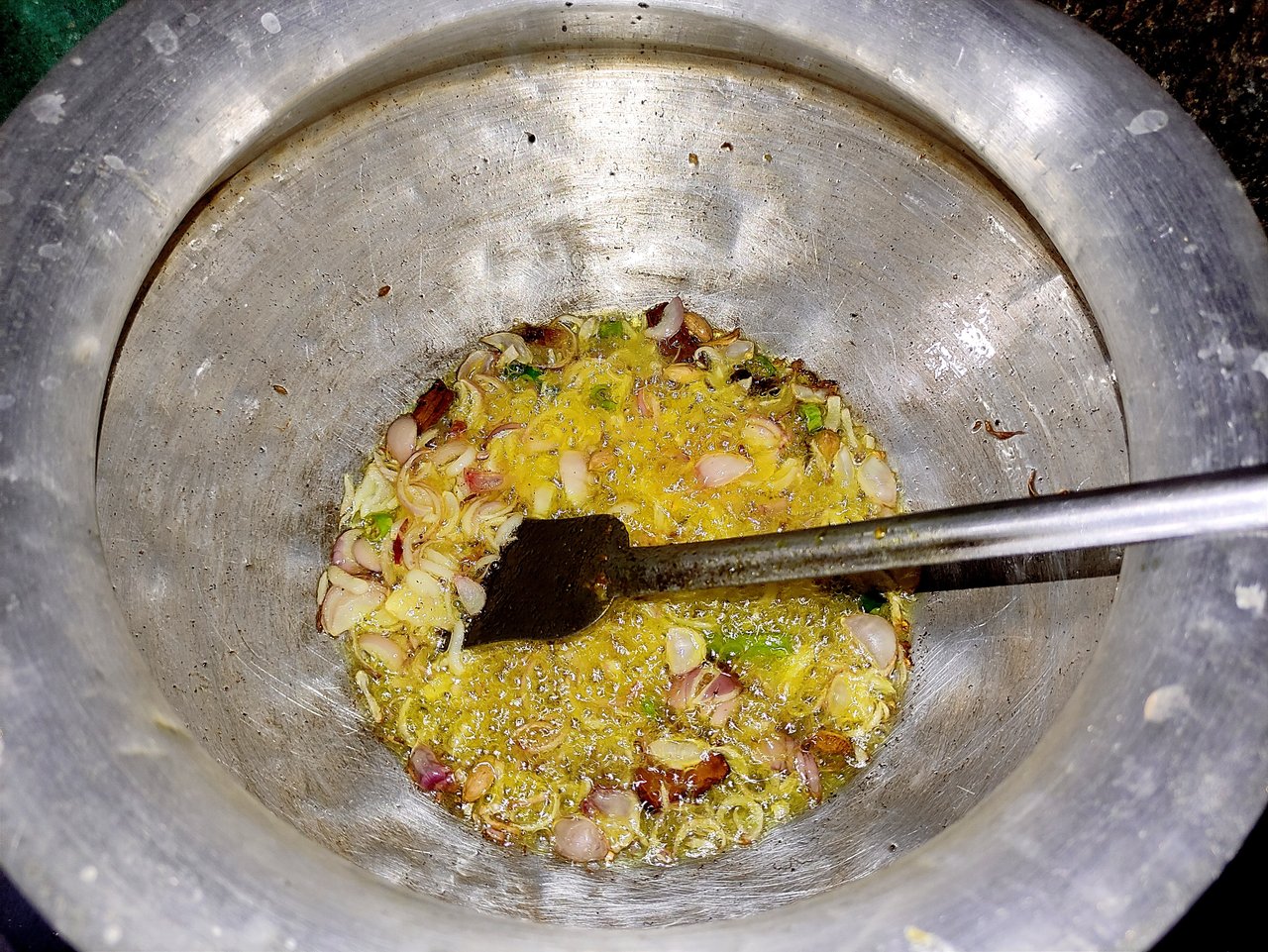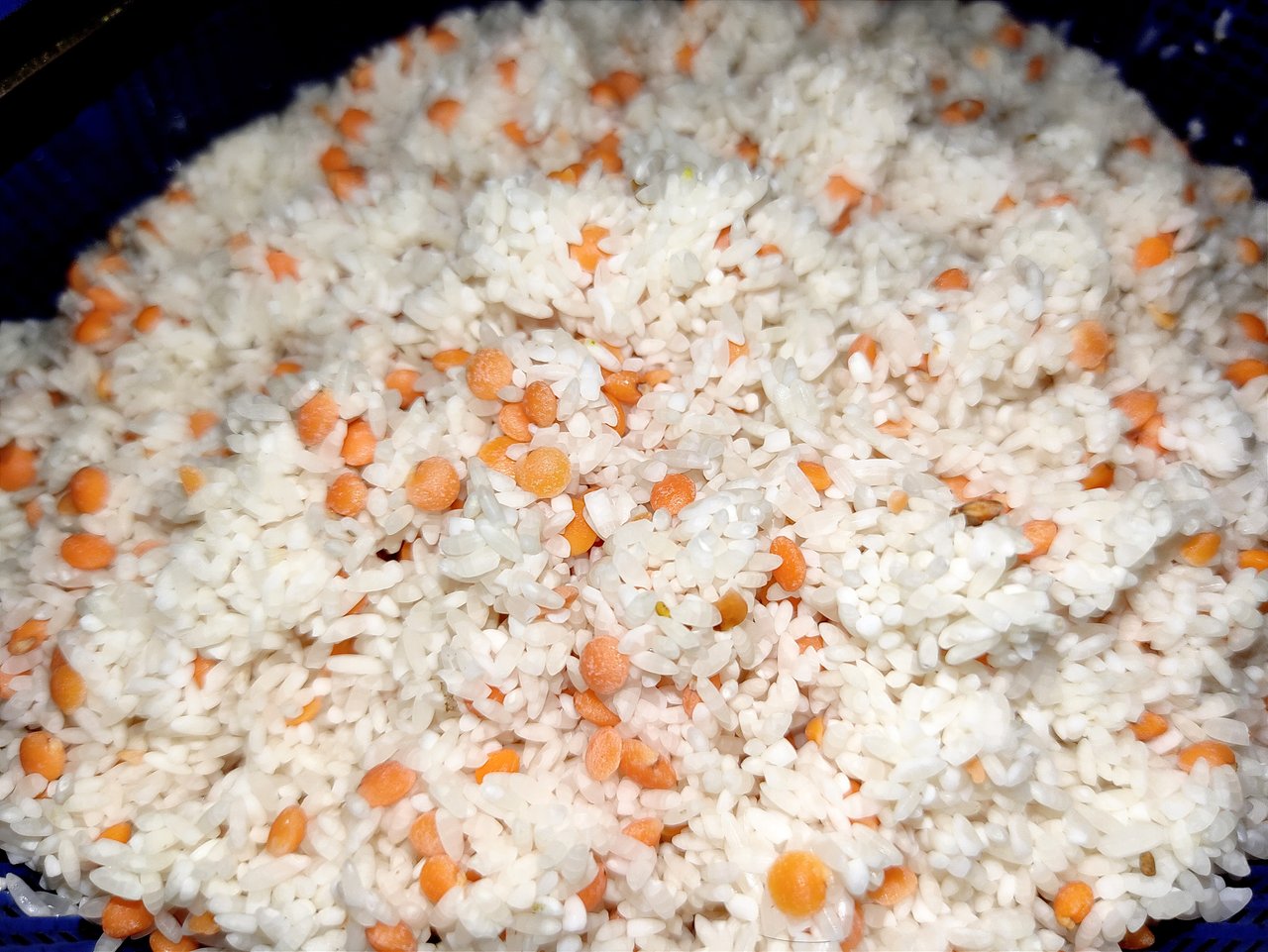 Then add water. Let the water become hot and keep notice so that it doesn't get too hot. Then add the rice and let it cook for at least 20 minutes at medium heat. After the rice is fully cooked add the potatoes and mix them. Now, turn off the heat, and put the fried eggs. You can also add some coriander leaves, it'll give your food a good smell and also increase the taste.
And here you go, your delicious EGG HOTCHPOT.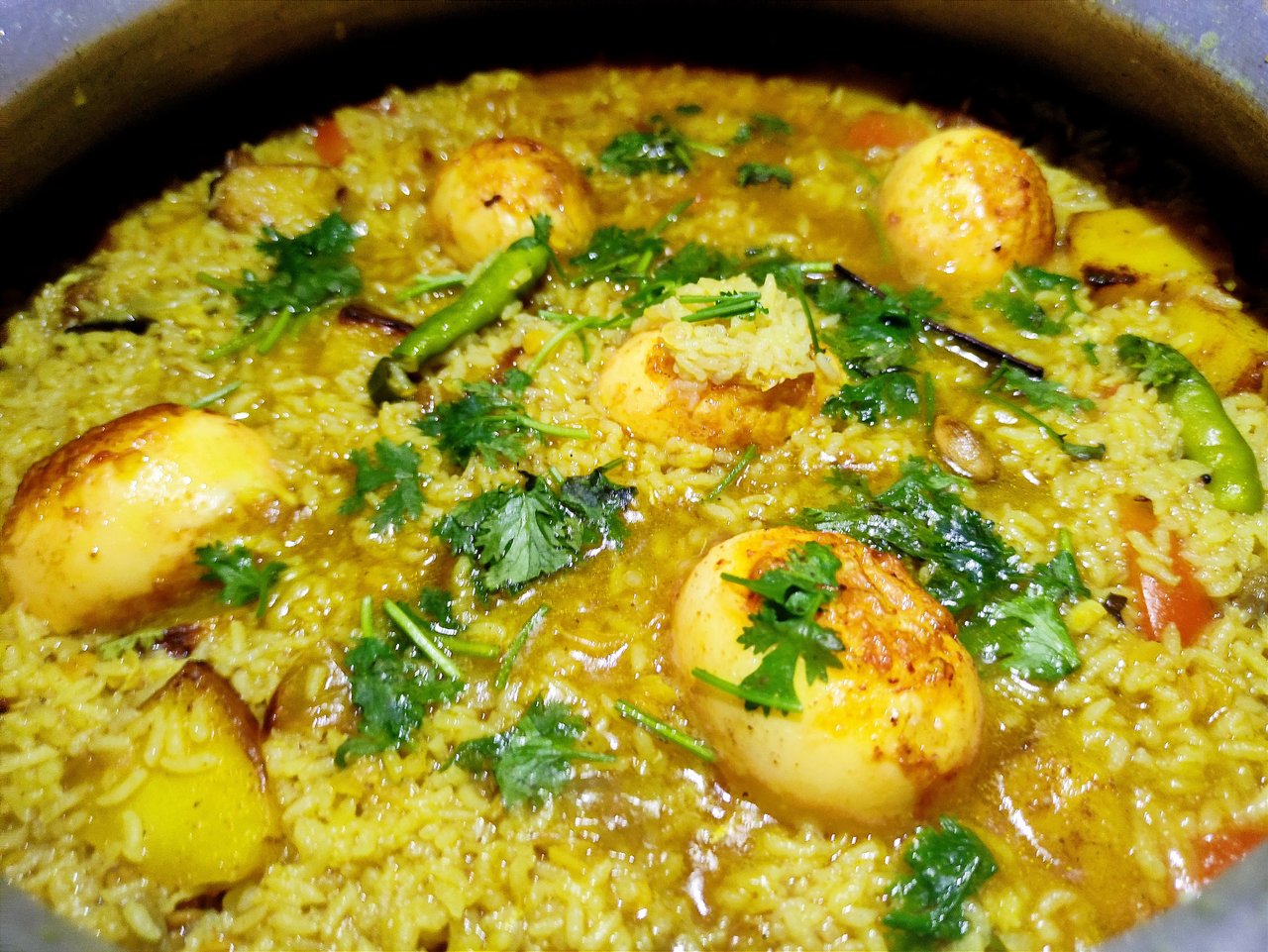 I know that I was supposed to share more photos of the steps, but there were some guests and I had to cook a lot of items and was in hurry. I think I was able to explain it enough by writing. I'll suggest you try it at your home. It's easy to cook and I think you'll like it. I really really hope that you liked my work and I'll be coming back sooner with more dishes done by me. So, stay tuned. I'll see you then. And thanks a lot for your precious time afford to read my post. I hope it was worth it.
Thank You