Green cabbage has numerous pale green leaves that are thick and broad with prominent veins and a slightly waxy finish. They overlap to form a dense round to oblate ball and can measure 15 to 18 centimeters in diameter and may weigh up to 10 pounds or 3.6 kilograms each. The leaves are firm when raw and tender when cooked. Green cabbage offers a sweet, grassy flavor with a mustardy finish referred to as 'cruciferous,' a trademark characteristic of Brassica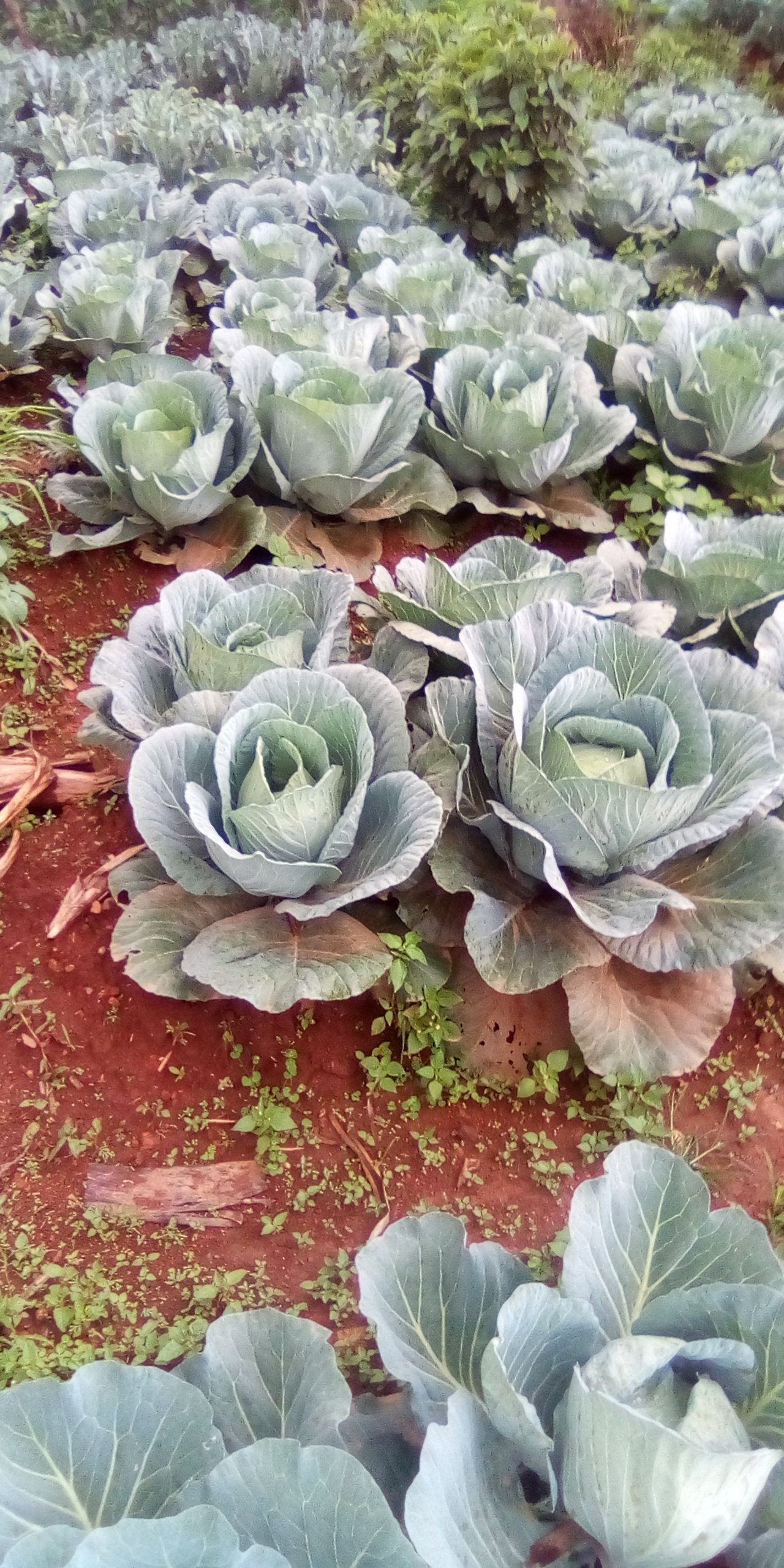 Green cabbage is available year-round.
Current Facts
Green cabbage is botanically classified as Brassica oleracea var. capitata and is a member of the mustard family. It is one of three distinct cabbage types within the Brassica family (sometimes called 'white' cabbage) in addition to red-leaf and savoy. The word 'cabbage' is an Anglicized form of the French caboche, meaning 'head.' Cabbage was one of the first plants to be cultivated and was one of the first European plants brought to the New World. The cruciferous vegetable is featured in various national dishes.
Green cabbage is a great source of dietary fiber, vitamins C, K and B-complex vitamins. It is also a good source of potassium and folate, and the minerals calcium, iron, magnesium and phosphorus. Cruciferous vegetables like Green cabbage are also a rich source of polyphenols and sulfur compounds, providing beneficial antioxidant and antibacterial properties.
Green cabbage can be eaten raw, cooked and pickled. It is often showcased in coleslaws, braising greens and salad mixes. Green cabbage can be juiced, wilted, braised, roasted, stir-fried and grilled. It pairs well with rich ingredients such as pork, cream, aged and blue cheeses, butter, eggs, olive oil avocados and nuts. Other companion ingredients include citrus, mango, chiles, garlic, shelling beans, faro, sausages, mushrooms, ginger, fennel, shallots and light-bodied vinegars. Green cabbage is used to make sauerkraut and in Asia is often pickled. Large leaves are used as wrappers for cabbage rolls or as bread alternatives for sandwich wraps. The head can be cut into slices, coated with oil, salt and pepper and then grilled. Store heads of Green cabbage in the refrigerator for up to a month. Cut pieces can be refrigerated for up to 5 days.
Ethnic/Cultural Info
The Celts of central and western Europe played a direct role in the distribution and popularization of cabbage as a food plant. Although the evidence points to the eastern Mediterranean and Asia Minor as the place of origin of the species, Celtic knowledge of it was so ancient as to have influenced the Latin name, Brassica (from the Celtic word bresic, meaning "cabbage"). The rounded, hard-head cabbage was further developed by people in what is now the Netherlands.
Geography/History
Green cabbage is believed to be native to southeastern Europe and central Asia and it was first domesticated during the time of ancient Rome and Egypt. Wild forms of cabbage were brought to Europe around 600 B.C.E. by Celtic travelers and can still be found growing in parts of Northern Europe, Greenland and Canada. The oldest of the hard-head types was first recorded during the 12th century by St Hildegard of Bingen, the abbess who wrote about medicinal plants in her book, Physica. There are several cultivated varieties of Green cabbage which allow both commercial and small farms to produce a year-round harvest. The plants are naturally cold-hardy and tolerate frost and some cultivars will grow well in areas with mild winters. Green cabbage is found in temperate to sub-tropical regions all over the world.