Greetings Steemians.
Much appreciation to @boss75 for an interesting contest such as this one.
Chukwuemeka Odumegwu-Ojukwu.
Chukwuemeka Odumegwu-Ojukwu was given birth to on the 4th of November 1933 and died on thr 26th of November in the year 2011. He is from Anambra State, in the South Eastern part of Nigeria.
Ojukwu was labeled a rebel but the igbos knew deep down that he was not and offered him all the assistance he needed to achieve a dream that the igbos are still striving at till date. He is popularly known as Emeka, he was the former leader of the people of biafra, which is known as the Igbo land.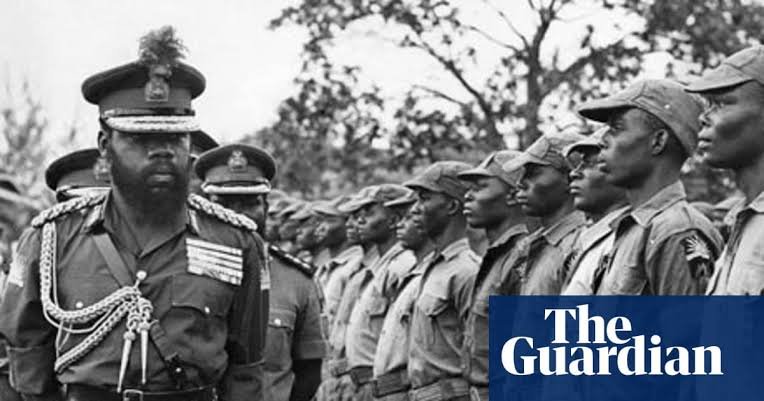 Source
He was made a proclaimed president of the region which was secessionated. This lead to bloodshed and resulted to the death of hundreds.
Later after then he was also made Liutenant and Colonel of the Eastern Region. This made him a decorated Military governor during that era.
Due to his selfless contribution Independence was declared for the Eastern parts of Nigeria which included different continental landforms and waters. After several other wars, the dream of Ojukwu came true. And the people of Nigeria were thankful to him for making this possible.